Parties Brace as House Retirement Season Approaches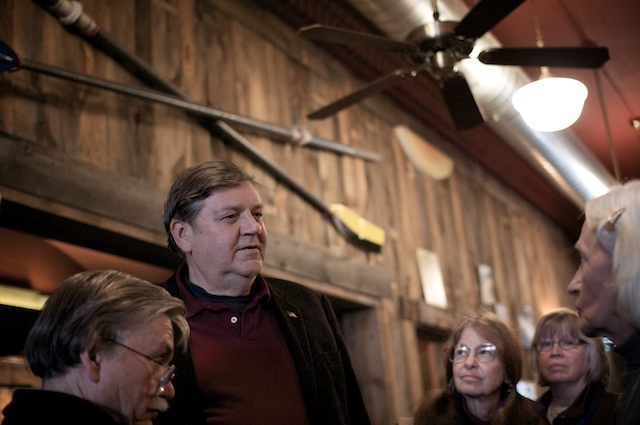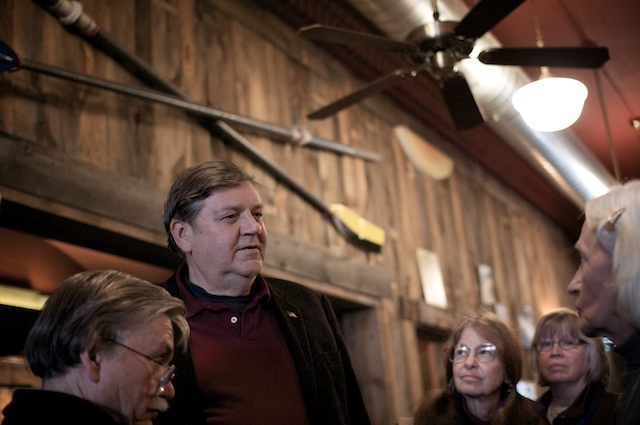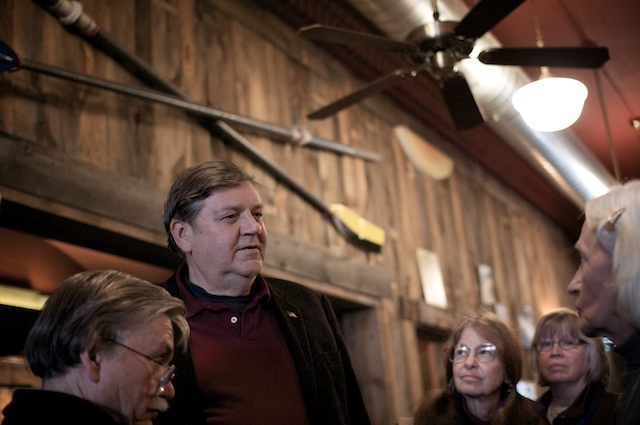 A month from now, the House and Senate will take a week-long recess for Thanksgiving. During the holiday, and in the weeks that follow, discussions in many congressional households will center on the future — or, more specifically, whether their future should involve another two-year term in Washington.
The final month and a half of every odd-numbered year ushers in retirement season, when members have the chance to reflect on whether they want to endure the slings and arrows of the campaign trail. And this year, after a month of almost unprecedented tumult within the House Republican Conference, some GOP strategists worried that members may be less concerned with the rigors of the campaign trail than with the environment on Capitol Hill.
Republicans breathed sighs of relief this week when Rep. Paul Ryan (R-Wis.) said he would run to replace Boehner as House Speaker.
"Paul's ascension is extraordinarily positive on a whole number of levels. The relationships he has and the respect that he carries among his colleagues is being borne out," said Rob Simms, executive director of the National Republican Congressional Committee. He added that Ryan's presence would bring a measure of stability to the GOP Conference.
The November-to-December period is when members "are beginning to assess, 'Do I want to continue for another term in Congress, or is it time for me to figure out if there's something else I want to do,'" said former Rep. Tom Reynolds (R-N.Y.), once a chairman of the National Republican Congressional Committee.
"My experience has been that those members who have decided to retire do so because of their own personal feelings about their life, where they are in D.C., what it means back home, what it means for their family," Simms said. "I don't think there's anything right now, today, that suggests there's going to be a spike" in retirements.
In fact, the number of members who have announced their retirements is well below recent averages. So far this year, two dozen members have said they plan to quit the House of Representatives, including Speaker John Boehner, who will resign at the end of the month. Fourteen are running for another office.
Just nine — seven Republicans and two Democrats — are simply retiring. That's far below the 24 who retired at the end of the 113th Congress, the 25 who quit in the 112th Congress and the 19 who hung up their voting cards in the 111th Congress.
Party leaders generally push members to make their plans known early, so the next generation can get an early jump raising the money necessary to win. That's especially crucial in districts that could be competitive.
And Democrats will have the opportunity to win back some of the newly vacant Republican-held seats. Reps. Chris Gibson (R-N.Y.) and John Kline (R-Minn.) are quitting districts that voted for President Obama in 2012. Obama narrowly lost Rep. Mike Fitzpatrick's (R-Pa.) now-open seat in the Philadelphia suburbs. Rep. Dan Benishek (R-Mich.) will retire from a district previously held by Democrats. And Reps. Joe Heck (R-Nev.) and David Jolly (R-Fla.) are running for Senate seats rather than seeking re-election in competitive territory.
On the other side of the aisle, only two Democrats — Reps. Ann Kirkpatrick (D-Ariz.) and Patrick Murphy (D-Fla.), both of whom are running for U.S. Senate seats — are vacating competitive districts.
But those who have yet to announce their retirements could outnumber those who have already made their plans clear. Strategists on both sides are watching three types of members most likely to call it quits: Those who struggle, or hate, to raise money; those who are on the verge of losing powerful positions; and those who realize their most powerful days are behind them.
The first category is full of members with small bank accounts. Recent campaign finance filings showed four members — Reps. David Schweikert (R-Ariz.), Corrine Brown (D-Fla.), John Conyers (D-Mich.) and Chaka Fattah (D-Pa.) — with less than $100,000 cash on hand. Schweikert represents a relatively safe Republican district in the east Phoenix valley; Brown will face a new district next year when courts approve a final map; Conyers, 86, is near the end of his career; and Fattah faces a federal indictment. Eighteen members raised less than $100,000 in the third quarter of this year.
The second category includes three Republicans who are serving their final terms as chairs of major House committees. House Appropriations Committee chairman Hal Rogers (R-Ky.), Energy and Commerce Committee chairman Fred Upton (R-Mich.) and Veterans Affairs Committee chairman Jeff Miller (R-Fla.) will all have served six years as heads of their respective panels by the end of this Congress; all would need special dispensation to continue for another two years.
(The next Congress will see much more committee turnover, as chairs of the House Financial Services, Foreign Affairs, Homeland Security, Judiciary, Science, Transportation and Rules Committees hit their six-year limits).
The third category likely includes a handful of Democrats who recognize their party faces a multi-cycle path back to the majority. Rep. Collin Peterson (D-Minn.), the top Democrat on the House Agriculture Committee, is a prime example: He is 71 years old, facing a tough re-election bid and unlikely to win back his chairmanship in the near future, given Democrats' dismal chances of retaking the majority.
For early hints of just how many members will call it quits, observers say, watch two states where deadlines to file for re-election are just around the corner, in December: Illinois and Texas. Both states have primary elections early next year, forcing incumbents to decide their futures earlier than their colleagues from other states.
But even with mounting deadlines and pressures from Washington, the decision to run again — or not — will be made in the privacy of a member's own family. And those discussions will begin in earnest in the next month.
"I believe we will see more retirements," Reynolds said.