Budget, Debt Deal To Be Presented Tuesday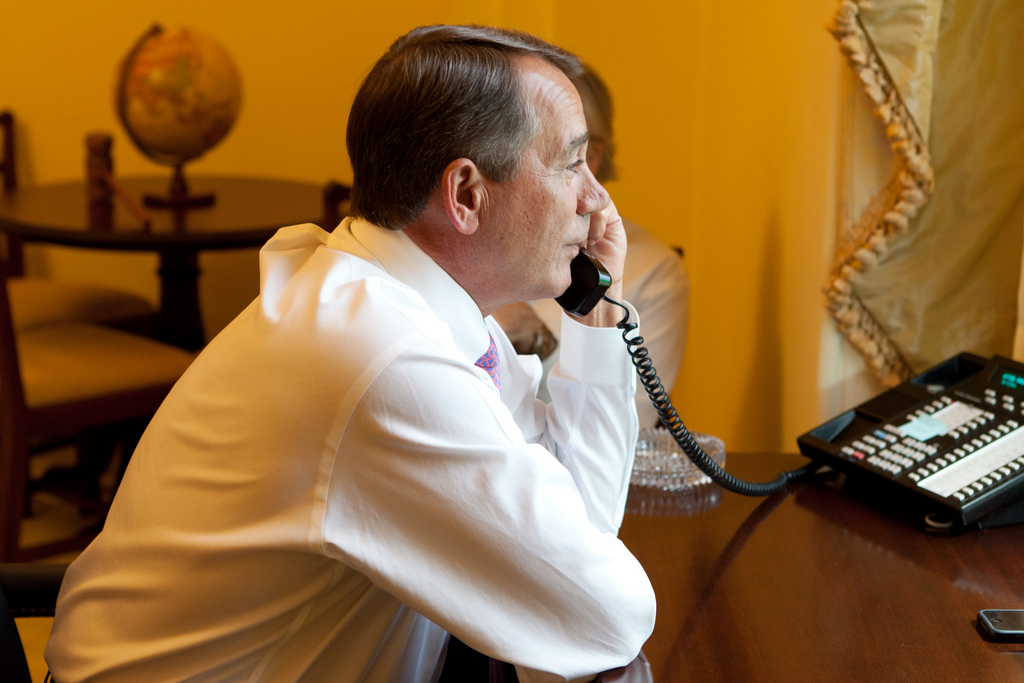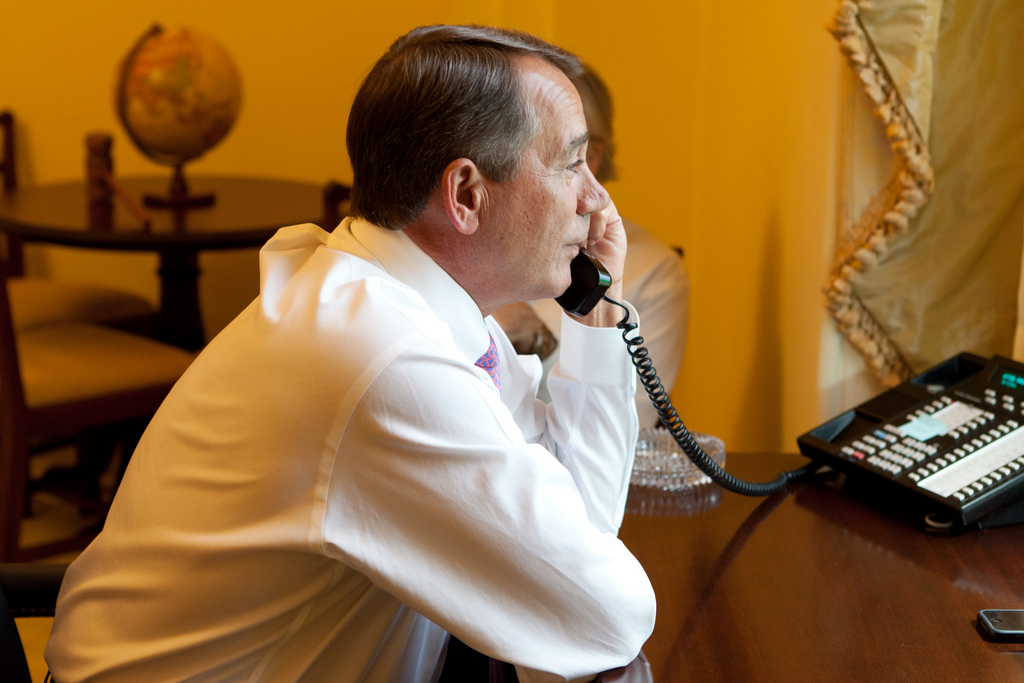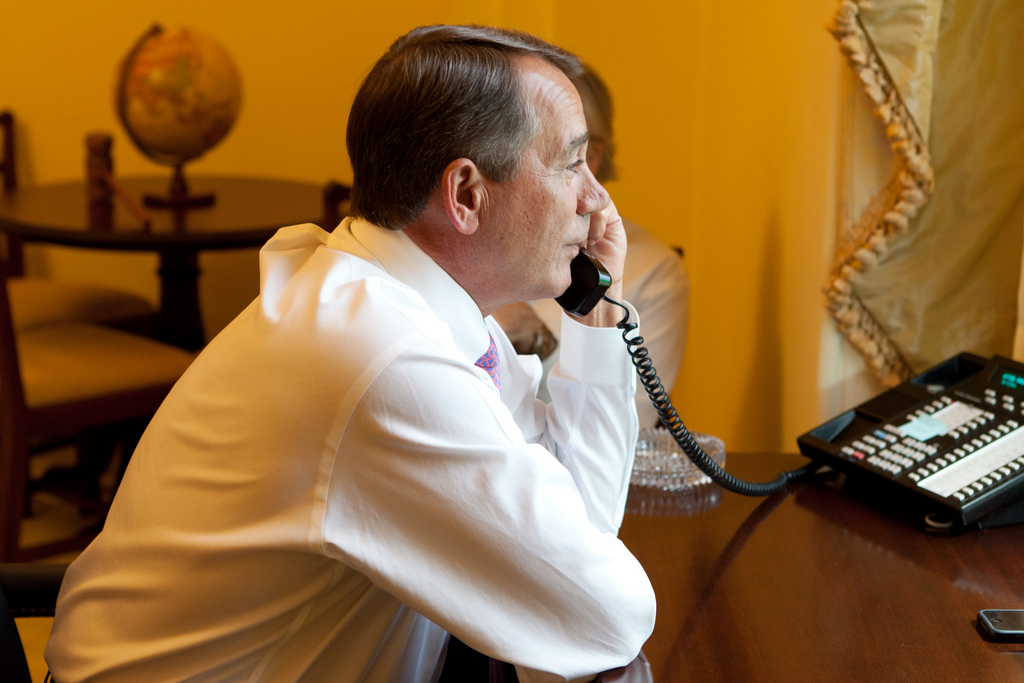 Republican leaders in Congress are expected to file legislation to raise the nation's debt ceiling and to lay out a two-year budget framework to present that legislation to their members Tuesday morning.
The agreement would raise spending caps implemented by the 2011 Budget Control Act for the next two fiscal years, which will allow legislators more than a month to pass spending bills before funding for the federal government runs out on Dec. 11. It would also raise the federal debt ceiling by $1.5 trillion, giving the Treasury Department room to operate through March 2017.
House and Senate Republicans were presented with a framework of the agreement at a conference meeting late Monday. Republicans will meet again Tuesday morning, when they expect to review the specifics of the legislation.
Speaking to reporters afterwards, moderate Republicans expressed optimism that a deal could take two hotly contentious issues off of Congress's to-do list for the year, especially just before the House elects a new speaker later this week.
Rep. Tom Cole (R-Okla.), an ally of outgoing Speaker John Boehner (R-Ohio) said he was positive about the proposed framework and was "hopeful" it was something a majority of his conference could get behind.  "I think Boehner deserves that on the way out, and frankly Paul Ryan needs that on the way in," he said.
Rep. Paul Ryan (R-Wis.), expected to win the speakership when the House votes Thursday, did not comment after Monday's conference meeting.
Conservatives voiced concerns about the size and scope of the deal, unsure how much time they will have to review it.
"I'm not for the debt ceiling and I don't care how you try to couch it," Rep. Walter Jones (R-Fla.) told reporters after the meeting. "I'm not going to be blackmailed into voting for a debt ceiling with a president a majority of people in my district don't even trust."
"You have to go through the whole legislative process," Rep. Justin Amash (R-Mich.), a founding member of the hard-line House Freedom Caucus, told reporters. "We're legislators here, we're not just here to take commands."
On Monday, negotiators were finalizing details on how to pay for what lobbyists briefed on the talks said would be an $80 billion increase to existing spending limits. Lobbyists said the deal would also prevent significant increases in Medicare premiums for some beneficiaries, by making changes to how Medicare pays hospitals for care provided in inpatient versus outpatient settings.
Republicans meeting late Monday were not given details about what offsets would be used to pay the tab. Nor is it clear whether Overseas Contingency Operation funds for defense would be included in new spending caps.
The deal, a more ambitious version than most observers expected, was negotiated by representatives from the White House and the offices of Senate Majority Leader Mitch McConnell (R-Ky.), Minority Leader Harry Reid (D-Nev.), House Speaker John Boehner (R-Ohio) and House Minority Leader Nancy Pelosi (D-Calif.).
But it is not as ambitious as some might have hoped. New authorization for the Highway Trust Fund and a reauthorization of the Export-Import Bank were both left out of the deal, in spite of earlier reports that a new grand bargain might include both programs.
White House spokesperson Josh Earnest refused to elaborate on details during his daily press briefing Monday, cautioning that talks were still ongoing.
"We have worked assiduously to protect the privacy and confidentiality of those discussions," he said, "principally because they're based on this principle that nothing is agreed to, in the context of those discussions, until everything is agreed to."
A deal of this magnitude would resolve some of the biggest issues in Congress's must-pass agenda for the rest of the year, just before Ryan is expected to take over the gavel from Boehner. Boehner said last month he hoped to get some deal making done on the way out.
With so much left up in the air, rumors were swirling about what might make it into a final draft.
As a result, most members took the position that final judgment would have to wait until Tuesday.
"It really depends on the offsets and everything else," Rep. Mark Meadows (R-N.C.) told reporters, neatly summing up the position of many throughout the House GOP conference. "It's really too early to tell."