Poll: Carson Rises to Challenge Trump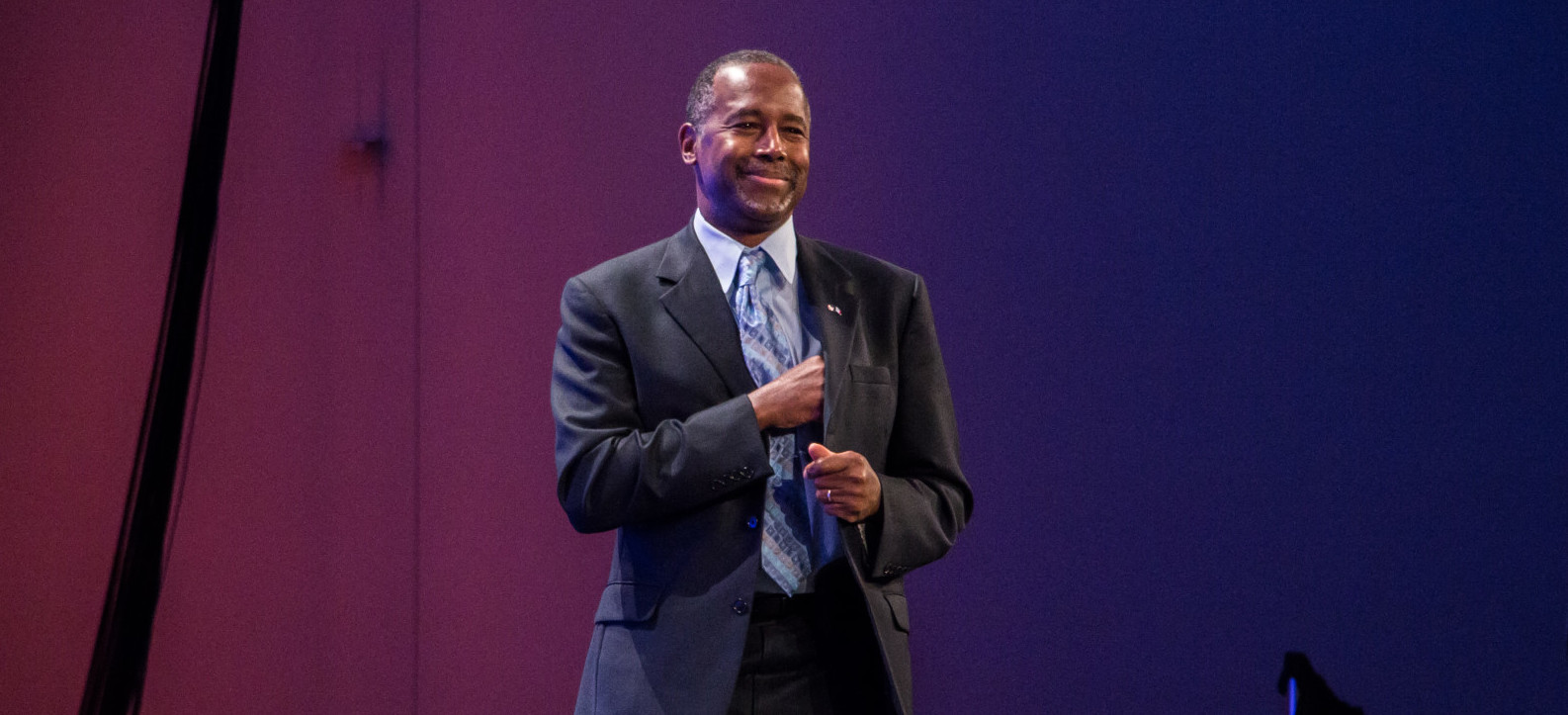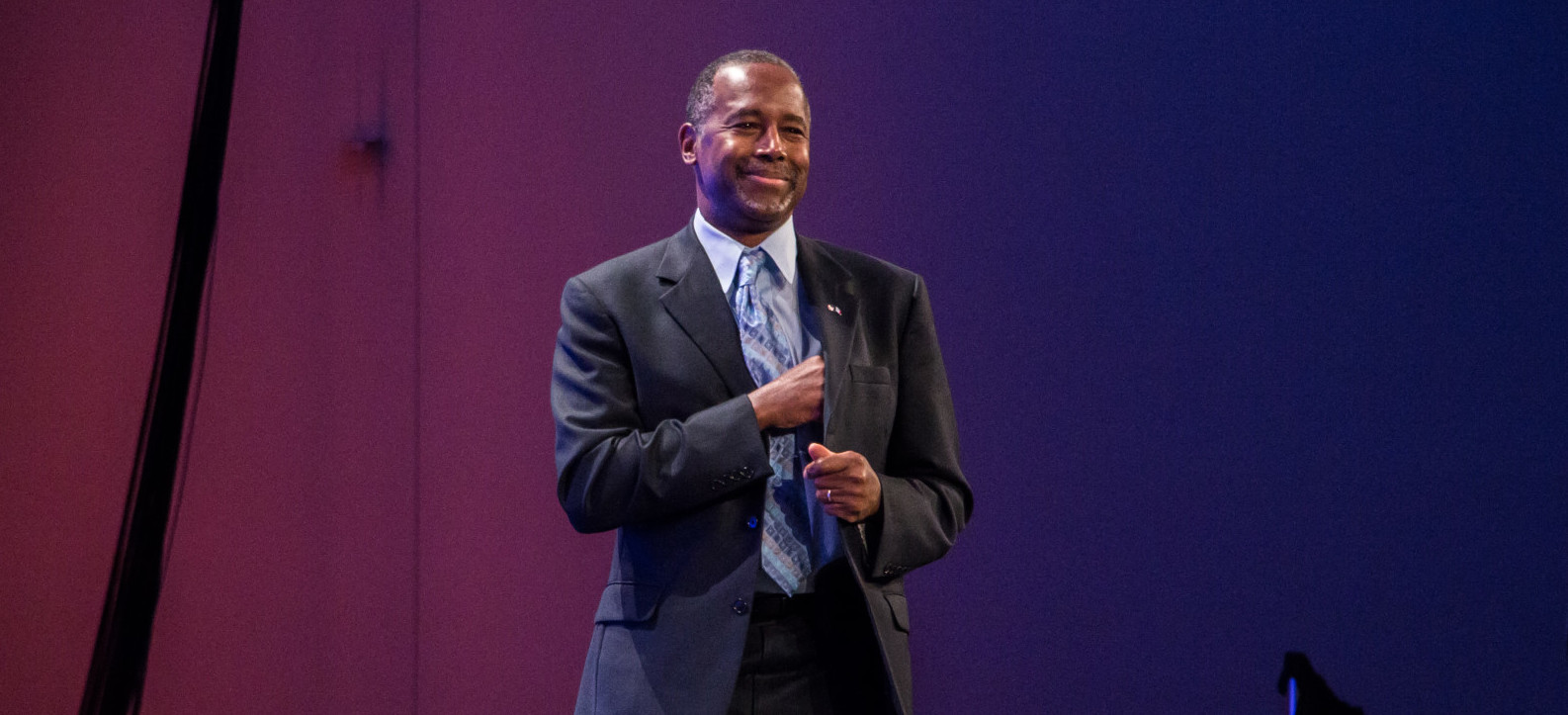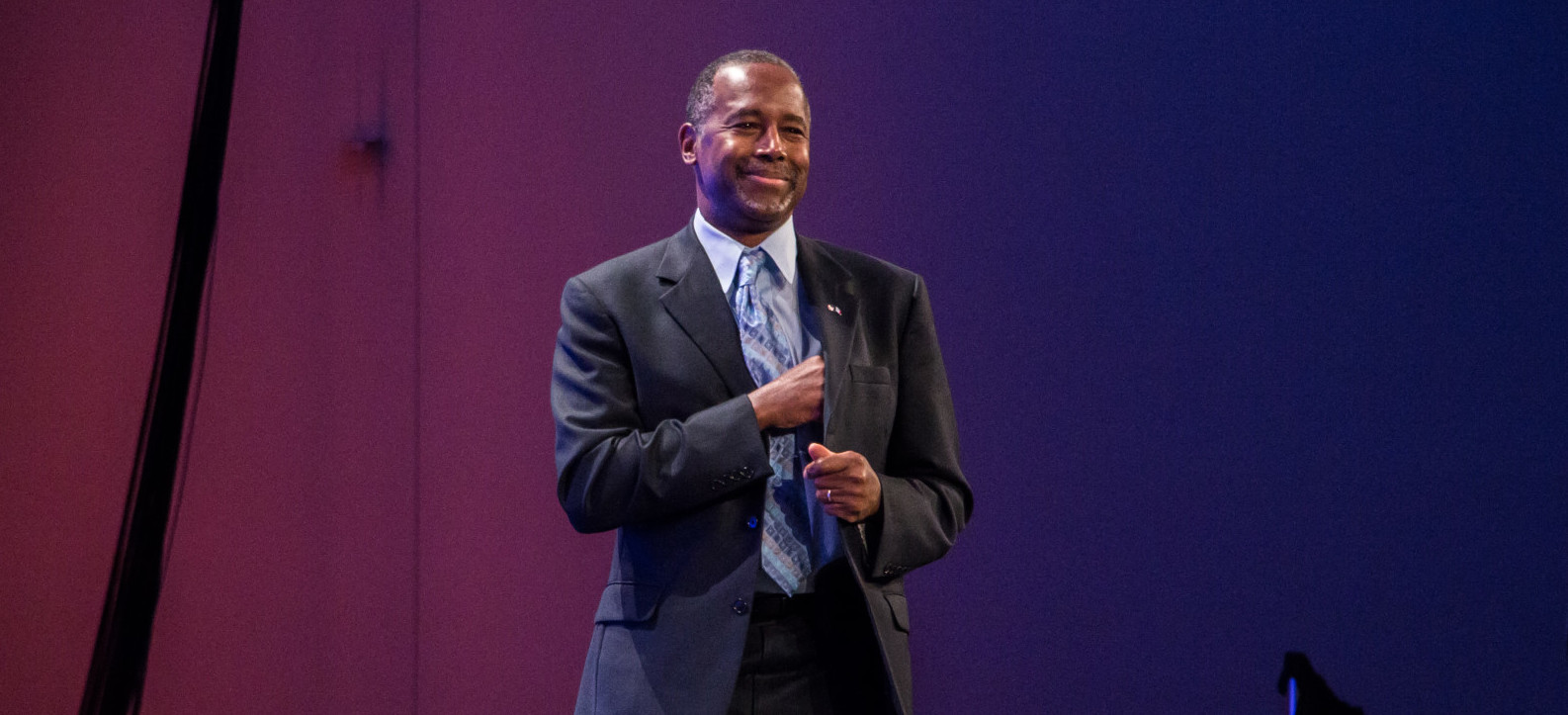 Billionaire real estate mogul Donald Trump's lead over the Republican presidential field faces a new challenge from retired neurosurgeon Ben Carson, a new survey shows, as conservative voters show a strong preference for outsider candidates rather than established politicians.
Trump continues to lead the GOP field with 35 percent of the vote, down from the 40 percent who said they would support him in last week's Morning Consult tracking survey. Carson finishes in second place, with 20 percent of the vote.
See full cross-tabs here.
Far more experienced candidates all fail to break double digits: Former Florida Gov. Jeb Bush (R) comes in a distant third, at 8 percent, followed by Sen. Marco Rubio (R-Fla.) at 6 percent and former Arkansas Gov. Mike Huckabee (R) at 4 percent. Four other contenders receive just 3 percent of the vote.
[visualizer id="17486″]
Asked to name a second choice, 19 percent of Republican voters pick Carson, while 11 percent choose Trump. Again, no candidates with more experience reach double digits. Trump and Carson have been the only two candidates to maintain double-digit support in the GOP field since the beginning of September.
Carson's resurgence among national Republican voters comes at the same time state polls show him overtaking Trump in Iowa, home to the first-in-the-nation caucuses. A Monmouth University survey released Monday showed Carson beating Trump by a wide 32 percent to 18 percent margin among likely Iowa caucus-goers, while surveys released last week by Quinnipiac University and the Des Moines Register and Bloomberg show Carson well ahead.
Nationally, Trump leads among self-identified Republican voters by 14 percentage points, 35 percent versus 21 percent for Carson. But among people who call themselves conservative, his lead is a much narrower, 33 percent for him versus 26 percent for Carson. Conservatives also say they see Carson in a more favorable light: 68 percent of conservatives say they view Carson favorably, compared with 59 percent who see Trump favorably.
On the Democratic side, former Secretary of State Hillary Clinton continues to lead the field, with 53 percent of the vote. Sen. Bernie Sanders (I-Vt.) comes in second, at 26 percent, while former Maryland Gov. Martin O'Malley (D) takes 5 percent. That's O'Malley's highest score in a Morning Consult tracking poll yet.
Two other Democratic candidates, former Sen. Jim Webb (D-Va.) and former Rhode Island Gov. Lincoln Chafee (D), dropped their bids last week. Sixteen percent of self-identified Democrats and Democratic-leaning independents are undecided.
[visualizer id="17485″]
Clinton's lead is built on a solid foundation of women voters, Hispanics and African Americans; 61 percent of Democratic women, 65 percent of Hispanics and 70 percent of African Americans say they support Clinton.
Sanders scores best among independents who say they will vote in the Democratic nominating process, and among wealthier voters. Those who make more than $100,000 a year favor Sanders over Clinton by a 40 percent to 37 percent margin.
The Morning Consult tracking poll found 42 percent of registered voters approve of the job President Obama is doing, virtually unchanged over most of the summer. Fifty-four percent disapprove.
The poll surveyed 1,689 registered voters between Oct. 22-25, for a margin of error of plus or minus 2 percentage points. Subsamples of 714 Republicans and Republican-leaning independents and of 688 Democrats and Democratic-leaning independents carry margins of error of plus or minus 3.66 percentage points and 3.7 percentage points, respectively.