Year End Deal To Clear The Decks Takes Shape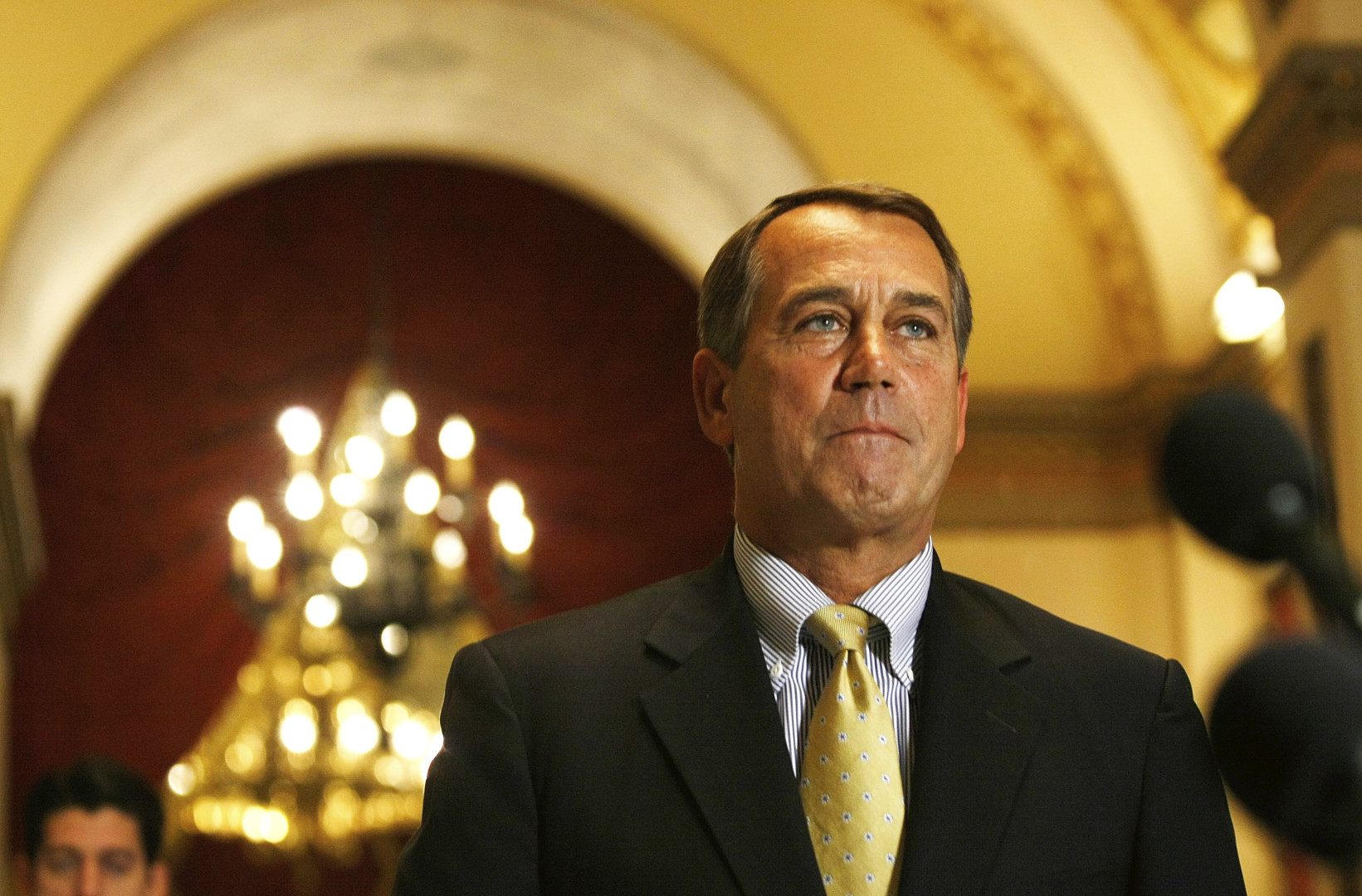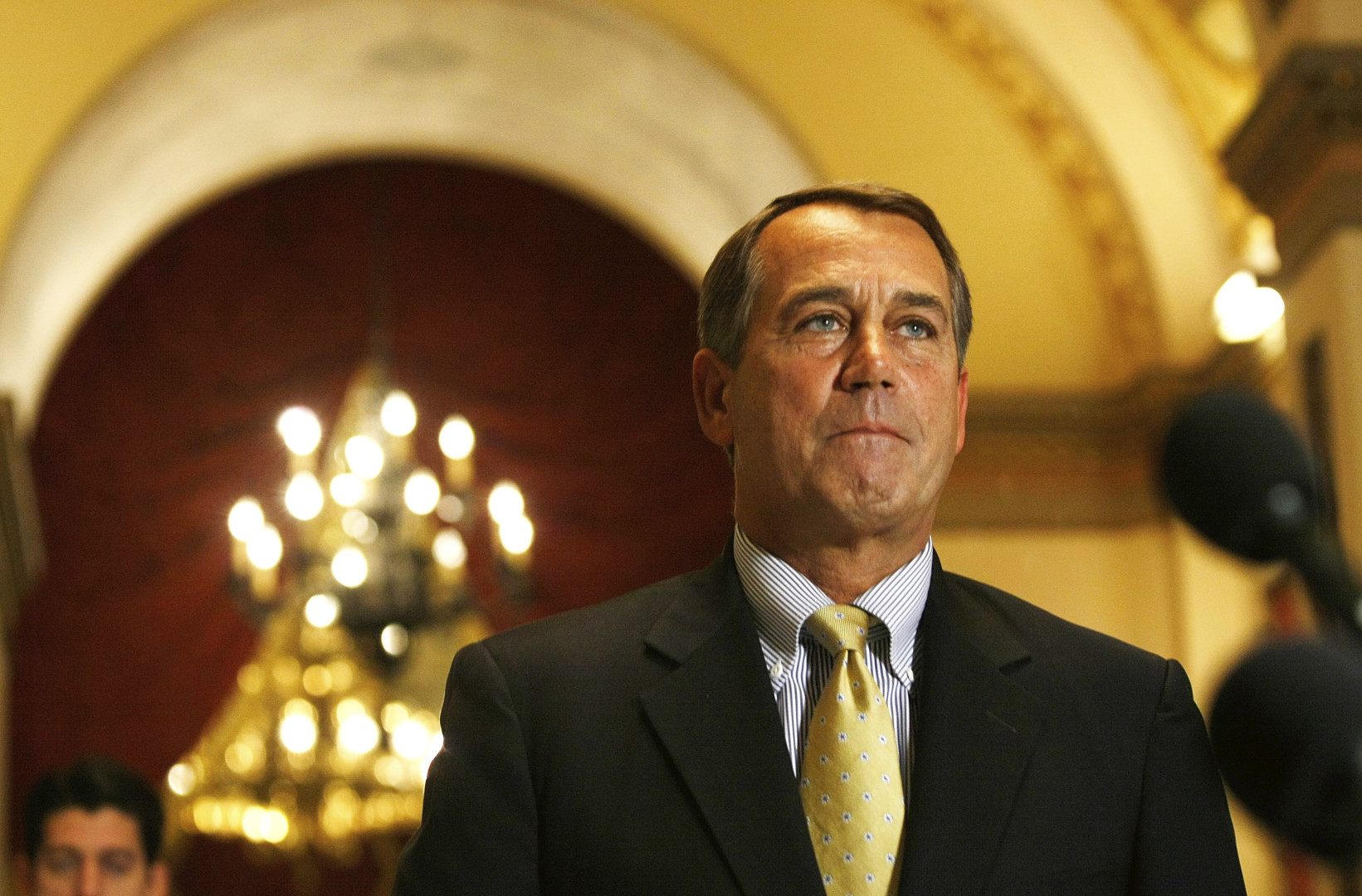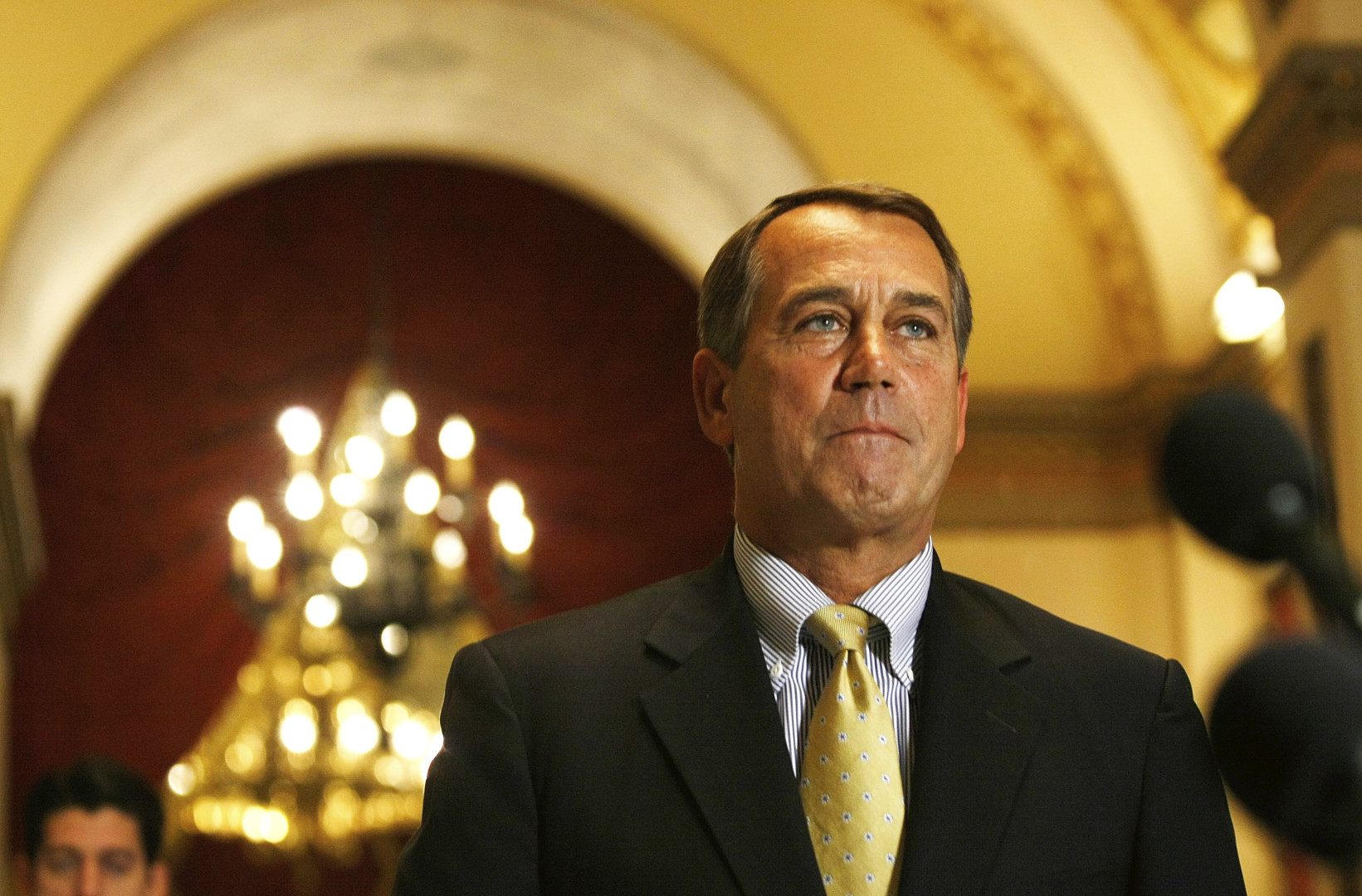 Top White House and Capitol Hill aides are working toward a major legislative package that could take several major issues off Congress's plate just days before the country hits its borrowing limit.
Representatives from the White House and the offices of Senate Majority Leader Mitch McConnell (R-Ky.), Minority Leader Harry Reid (D-Nev.), House Speaker John Boehner (R-Ohio) and House Minority Leader Nancy Pelosi (D-Calif.) are finalizing a package that is said to include an increase in the federal debt ceiling and a multi-year budget deal.
Contrary to earlier rumors, a one-year reauthorization of the Export-Import Bank and a highway bill are not part of the package, according to House Rules Committee Chairman Pete Sessions (R-Texas).
Sessions told reporters that, from what he's heard, the budget plan is a "good deal." He said he would expect it to be taken up by the Rules Committee "sooner rather than later."
A final agreement was coming together Monday afternoon. The House Republican Conference meets Monday evening to receive a briefing on the negotiations. Negotiators still face hurdles over how to pay for what lobbyists briefed on the talks said would be an $80 billion increase to existing spending limits.
But the two sides have agreed to raise spending caps instituted by the 2011 Budget Control Act for fiscal years 2016 and 2017—a development that would pave the way for legislators to write spending bills before current federal funding runs out on Dec. 11, avoiding a government shutdown.
New spending will be offset by a slew of yet-to-be finalized pay-fors.
The agreement would raise the federal debt limit by $1.5 trillion, likely giving the Treasury Department room to operate through March 2017. The department has said it would need expanded borrowing authority by Nov. 3 or risk a default on federal obligations.
Lawmakers still need to clear the way for a deal on replenishing the Highway Trust Fund, which needs new inflows to remain solvent past June of 2016. The authority of the trust fund expires on Thursday. House Transportation and Infrastructure Committee chairman Bill Shuster (R-Pa.) on Monday unveiled a short-term extension that would keep the trust fund operational through Nov. 20.
Lobbyists with information about the negotiations say the deal would also prevent significant increases in Medicare premiums for some beneficiaries, by making changes to how Medicare pays hospitals for care provided in inpatient versus outpatient settings.
White House spokesperson Josh Earnest refused to elaborate on details during his daily press briefing Monday, cautioning that talks were still ongoing.
"We have worked assiduously to protect the privacy and confidentiality of those discussions," he said, "principally because they're based on this principle that nothing is agreed to, in the context of those discussions, until everything is agreed to."
A deal of this magnitude would resolve virtually all of Congress's must-pass agenda for the rest of the year, just before Rep. Paul Ryan (R-Wis.) is expected to take over the gavel from Boehner. Boehner said last month he hoped to get some deal making done on the way out.
It remains unclear whether all elements of the ongoing negotiations would be bundled into one legislative vehicle, and thus voted on once, or split into a few separate measures.
Regardless, the scope of the deal evolving Monday is more ambitious than anticipated. It's less than clear that the rank and file in both parties will go along with the plan, which would be almost certain to draw the ire of House conservatives. Dropping the Export-Import Bank reauthorization could help in that regard.  But some of them also want to prevent an increase to the federal borrowing limit and generally had hoped a Ryan speakership would bring new input into the legislative process. Those are still open questions.
The government funding process stalled earlier this year when congressional Democrats and the White House balked at the GOP budget plan, which nominally adhered to existing spending limits but allocated nearly $38 billion to a special war account.
As a result, congressional leaders and West Wing officials have been in talks in recent weeks aimed at lifting those spending limits to provide appropriators the necessary room to compromise on spending legislation. By lifting those caps for two years, both parties would free themselves from having to undertake another round of difficult negotiations at the peak of presidential election season.
This story has been updated to reflect comments of Rules Committee Chairman Pete Sessions on the emerging budget deal.