Riders on DOL Investment Rule, Dodd-Frank Could Complicate Appropriations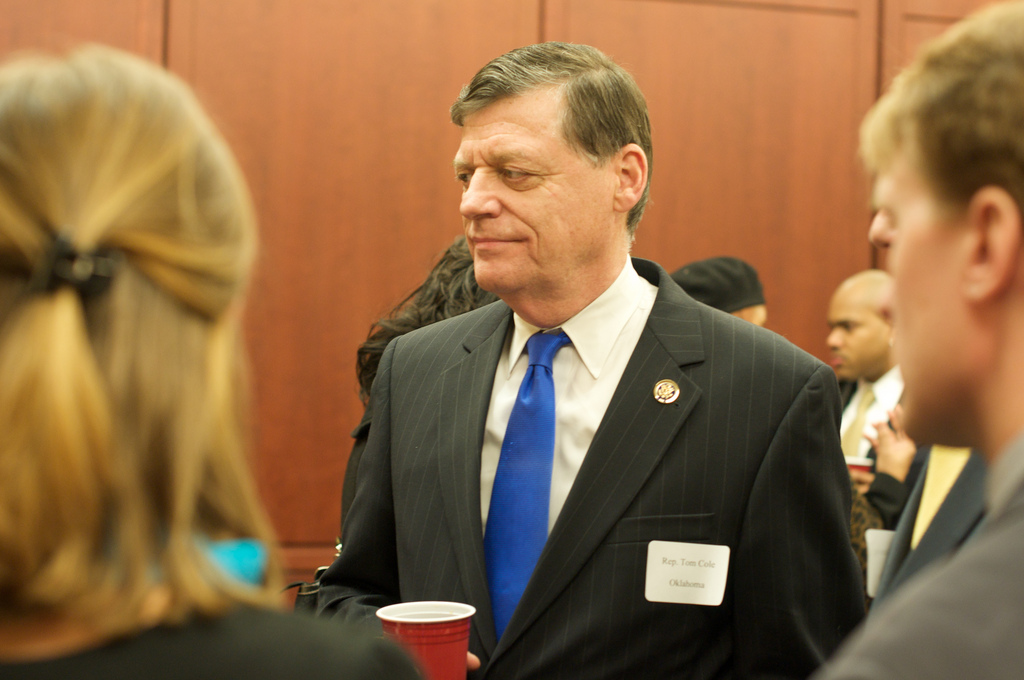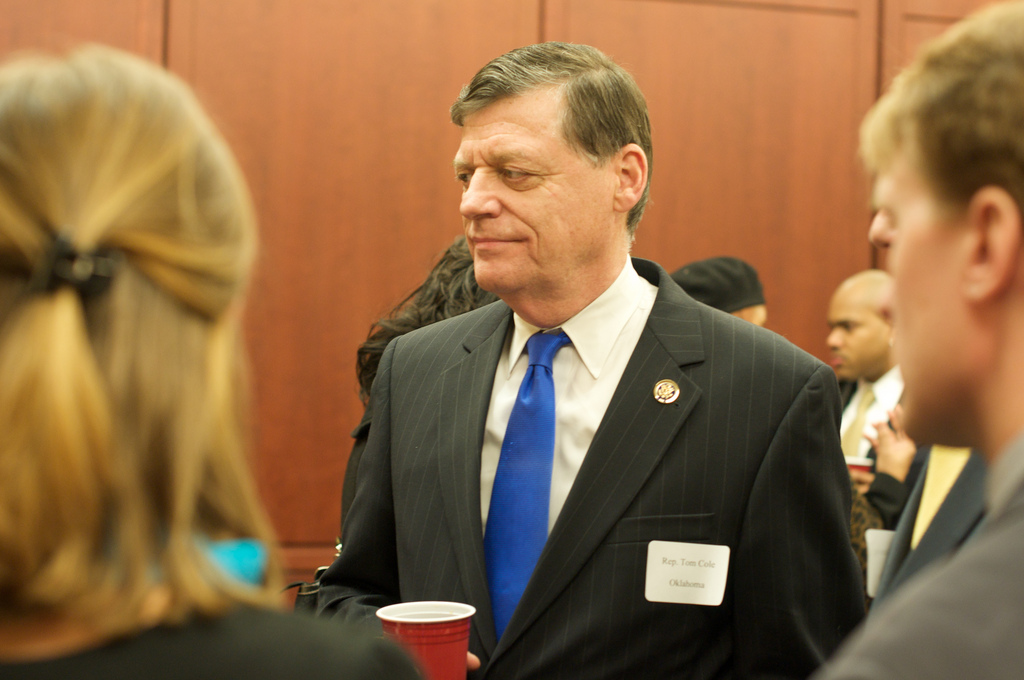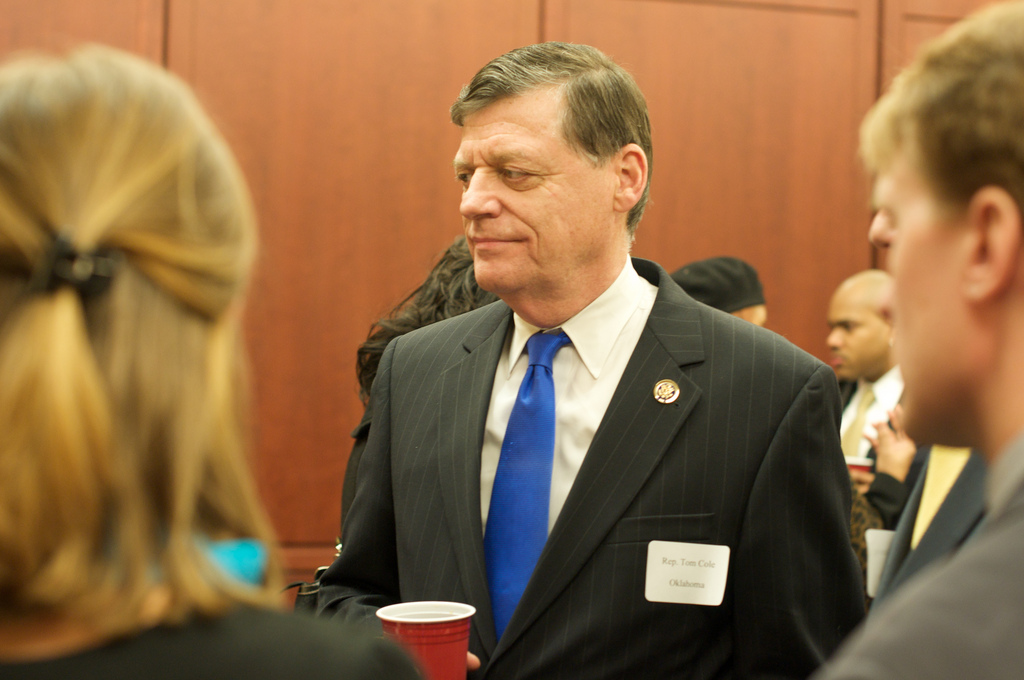 As a deal on a two-year budget becomes virtually assured, the next fight over Republicans' financial services agenda will play out in the appropriations process.
Two key battles, one over a Labor Department investment advice rule and the other over a rewrite of banking regulations, are likely to be fought in the Appropriations Committee.
House Republicans trying to block the Department of Labor's fiduciary investment advice rule have little chance of Senate action. They also face a veto threat from the White House. Their next attempt will be through the appropriations process. A rider blocking funding for the rule, which mandates that financial advisers only provide advice that is in the best interests of their clients, is already included in the House Appropriations Committee conference report draft.
"We're going to do everything we can to make sure that this rule is not implemented," said Rep. Tom Cole (R-Okla.), chairman of the appropriations subcommittee responsible for the Labor Department funding, in an interview Wednesday. "I think there's a good chance it will survive [the conference process]."
The House passed legislation largely along party lines on Tuesday that would block the fiduciary rule in the Labor Department and turn it over to the Securities and Exchange Commission. Republicans say the SEC is the appropriate agency to regulate investment advice.
"The Obama Administration and the Department of Labor believe that the American people need to be protected from themselves, that they are not smart or capable enough to control their own retirement savings," the bill's sponsor, Rep. Ann Wagner (R-Mo.) said in a statement after Tuesday's vote.
Republicans are sure to encounter strong Democratic resistance to any controversial amendments to the year-end government spending package. Senate Democrats have vowed to keep "ideological riders" out of the appropriations process. "We are united that we are not going to allow these kinds of destructive forces," Senate Minority Leader Harry Reid (R-Nev.) said on Tuesday.
Last month, senior Senate Democrats from the Banking and Appropriations Committees held a conference call with reporters pledging to prevent amendments that would roll back Obama administration regulations on the financial services industry, including those brought about by the 2010 Dodd-Frank Act.
Co-sponsors of the House bill to block the fiduciary rule said they took legislative action because the Labor Department seems unlikely to make major changes. Though the agency held four days of open hearings and had two open comment periods on the rule, lawmakers expect the final regulation to be substantially similar to the rule that was first proposed.
"Obviously we'd love to see them correct this. We're taking a legislative fix," said Rep. Bob Dold (R-Ill.).
The bill that passed the House on Tuesday closely mirrors legislation that passed the House in 2013, when it attracted 30 Democratic votes. On Tuesday, only three Democrats voted for it, following a concerted campaign by the Obama administration and other Democrats to shore up party support.
Numerous Democrats have expressed concerns over the rule in letters and meetings with Labor Department officials. They have called for a "less prescriptive" approach to defining what advice a financial adviser may give to their client. They also asked for a more flexible "education exemption" that would allow financial advisers to discuss investment options without fear of violating the rule. They also raised concerns that the rule would cause financial advisers to stop providing retirement advice to low- and moderate-income clients.
Those concerns haven't translated into Democratic votes for Wagner's bill, partly because of administration lobbying. Earlier this month, Democratic presidential frontrunner Hillary Clinton pledged her support for the regulation as is.
Republicans see the Democratic support for the rule as a signal that they need to be the ones to keep up the pressure on the White House. "The administration is trying to get this done before it ends. I understand that. It's a natural desire of any administration," Cole said. "But the reality is, this isn't something we should rush into out of blind loyalty to the Obama administration."
Democratic loyalty to Obama administration priorities will shape the debate over reforms to Dodd-Frank as well. Senate Banking Committee Chairman Richard Shelby's banking overhaul legislation includes items that will be difficult for Democrats to support. They include an upward adjustment of the threshold for what counts as a "systemically important" financial institution and provisions that would make it harder to designate a non-bank company, such as insurance giant MetLife, as systemically important.
Though the bill passed through the Banking Committee on a party line vote, it is unlikely to garner the necessary 60 votes to pass the Senate. Cognizant of that reality, Shelby decided to attach his banking bill as a rider to a financial services appropriations bill, which passed the Senate Appropriations Committee along party lines. Shelby maintains that he has "two trains running" on his bill and is open to pursuing negotiations with Democrats over changes to a standalone bill.
Democratic opposition will hardly prevent Republicans from using the appropriations process to challenge other Obama administration priorities. "There are some riders that I think they'll be opposed to. I know a number of them have certainly expressed concerns," Cole said. "The Democrats ought to think what's in the best interests of individual Americans and what is workable."