They Have The Budget Deal. Now Senate GOP Has to Sell It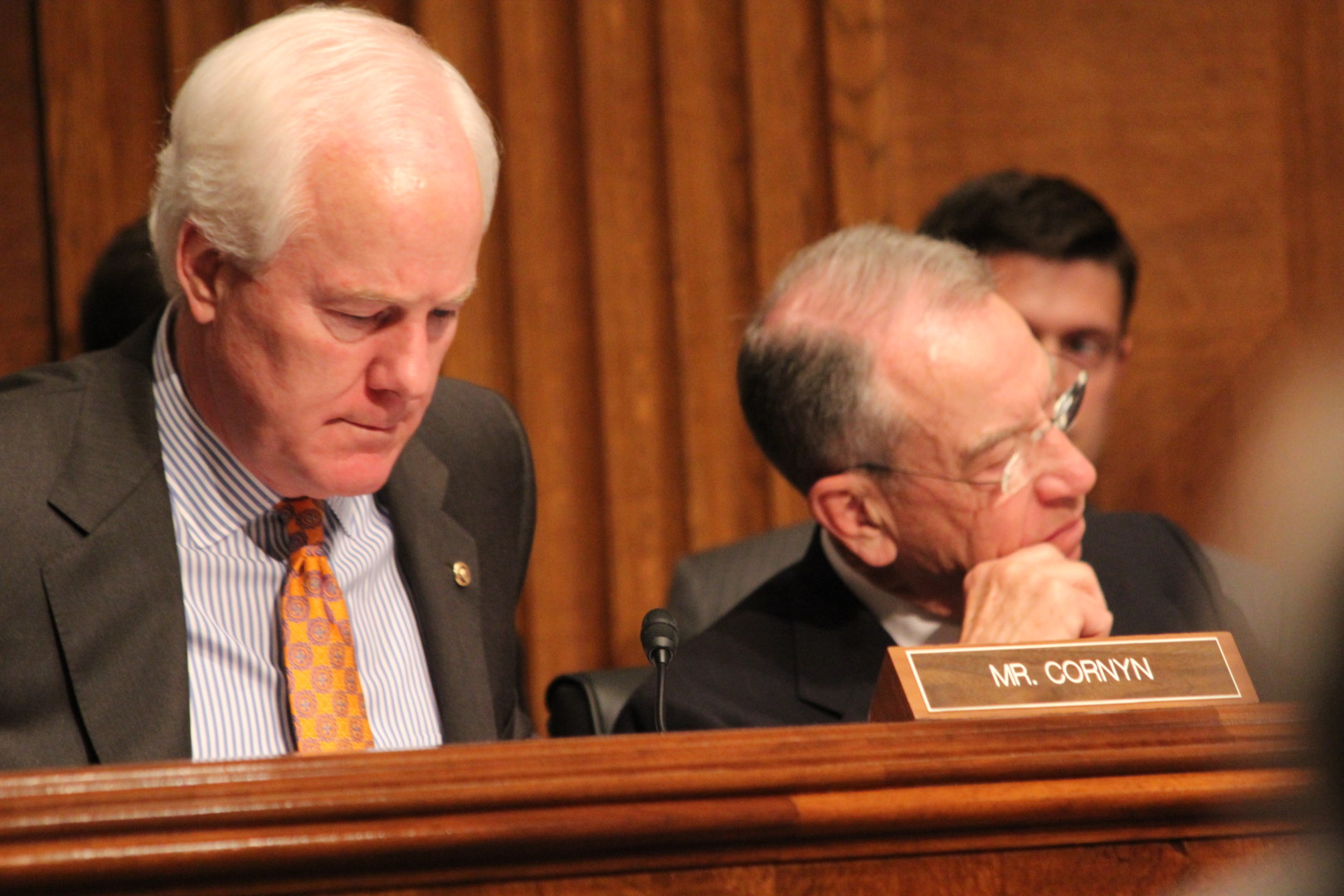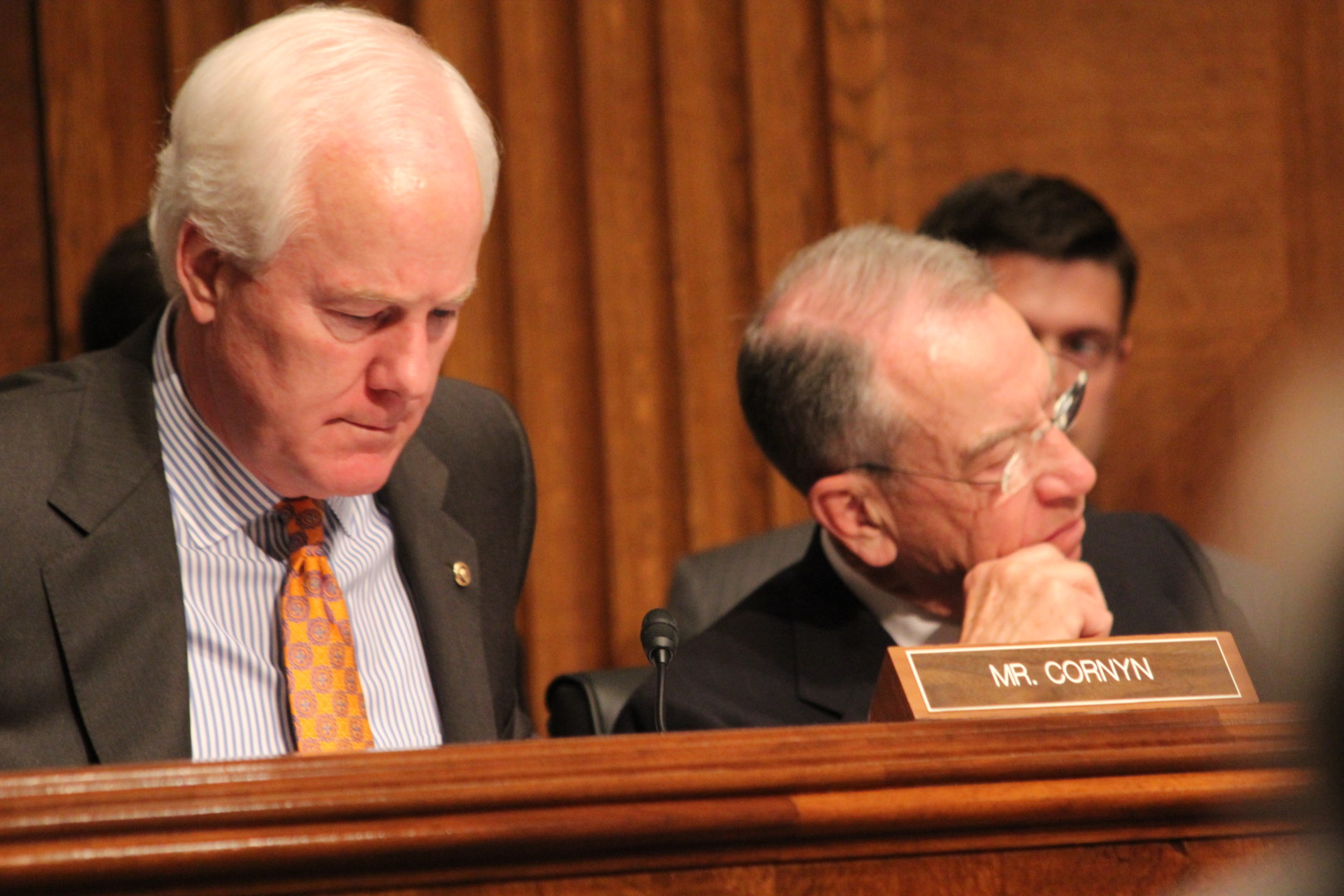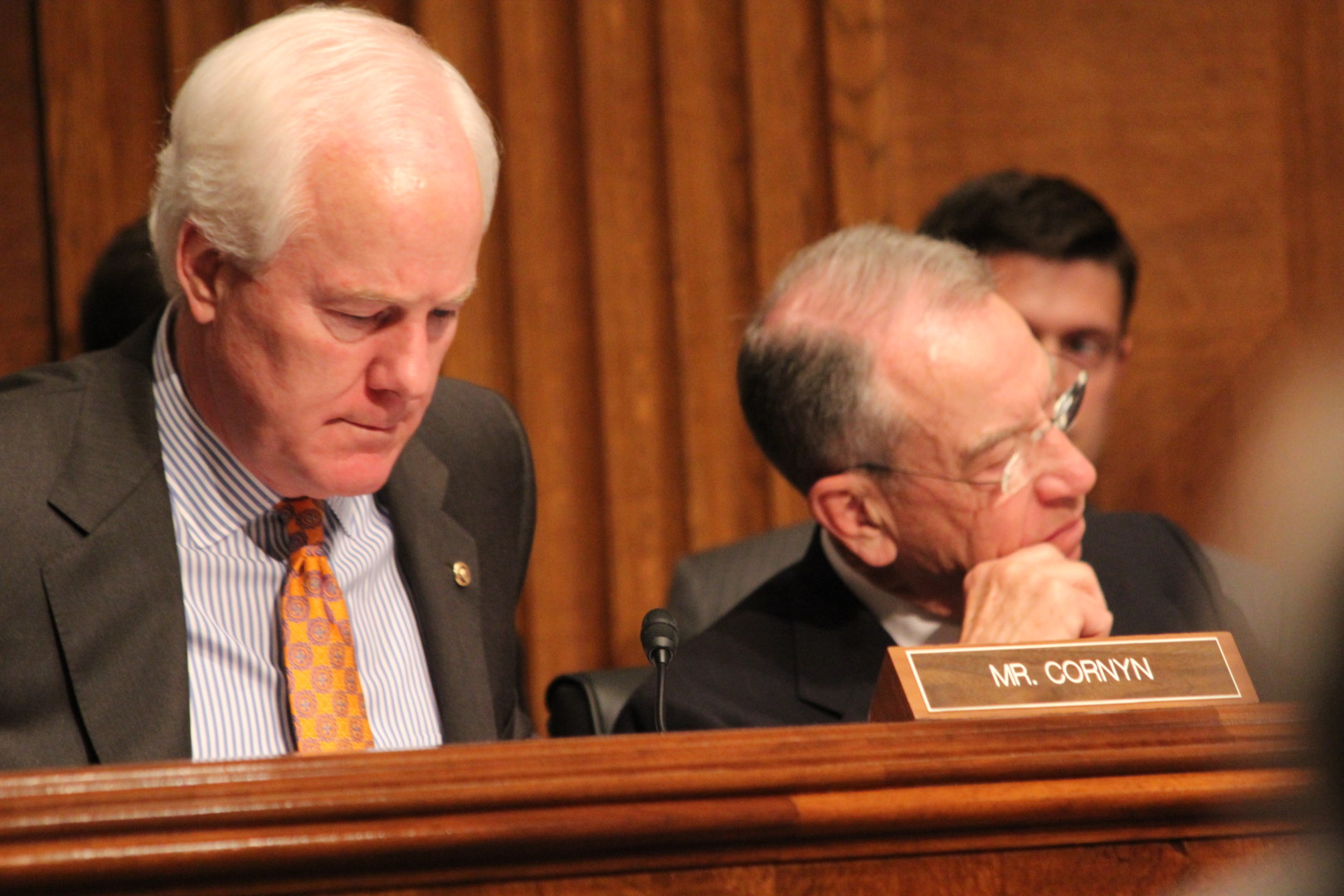 Republican leaders in the Senate have a pitch for members worried about how a pending budget deal pays for $80 billion in increased spending — fall in line now, and we can tweak things later.
In fact, one such fix on crop insurance may already be in the works. "I think there's and understanding that we'll try and find a different offset," Sen. John Thune (R-S.D.) told reporters Wednesday afternoon. "We do have another opportunity coming up with the omnibus bill, to find a different offset."
His comments echo earlier statements from other GOP leaders. "There are other ways, other things we have to do this year," Senate Majority Whip John Cornyn (R-Texas) told reporters Tuesday, noting that a multi-year highway funding extension, a 2016 appropriations package, and tax extenders all remained on the legislative agenda this year. They all could be vehicles for legislative fixes placed in the budget deal. "There are other opportunities [for] must-pass legislation, where if there is some fine-tuning we need to do, that could be considered."
The budget agreement, unveiled on Monday morning and officially filed late that night, was negotiated behind closed doors with little to no input from rank-and-file members in either party. It would raise federal spending caps and suspend the debt limit through March 2017.
Senate Majority Leader Mitch McConnell (R-Ky.) and House Speaker John Boehner (R-Ohio) hashed out a deal with the White House, Senate Minority Leader Harry Reid (D-Nev.) and House Minority Leader Nancy Pelosi (D-Calif.). The collection of budget savings they used to pay for lifting current spending caps are quickly coming under fire from Republicans and a few Democrats.
In the wake of the deal's announcement, members representing farming communities voiced the biggest concerns. Sen. John Boozman (R-Ark.) said he is "really concerned about the crop insurance cuts," referring to one of the deal's offsets that would raise roughly $3 billion by cutting crop insurance rates for farmers.
That's a concern shared across the aisle. Sen. Heidi Heitkamp (D-N.D.) said the crop insurance proposal "isn't fair."  Both the chairman and ranking member of the House Agriculture Committee, Rep. Mike Conaway (R-Texas) and Rep. Collin Peterson (D-Minn.), blasted the deal.
Cornyn's suggestion that these unpalatable offsets could get changed in later legislation may already be paying dividends. On Wednesday afternoon, it appeared lawmakers were close to working out a deal that would resolve the crop insurance concerns in spending legislation later this year. Aides on the House Agriculture Committee did not return calls about the pending changes.
Even last-minute changes won't completely mollify rank-and-file members. Boozman noted that the pay-fors are only part of the problem. "There is real concern about some of the pay-fors, and then again just the increased spending in general," he said.
Other offsets are likely to irk members as well. The budget deal would help pay for itself by selling 58 million barrels from the Strategic Petroleum Reserve, or SPR, which the Congressional Budget Office said would raise $5 billion.
Selling oil from the SPR drew criticism from Senate Energy and Natural Resources Chairman Lisa Murkowski (R-Alaska) earlier this year when a proposal to sell 101 million barrels made its way into a multi-year highway reauthorization. At the time she called that effort "shortsighted."
A spokesman for Murkowksi said she is "currently reviewing" the budget agreement's use of SPR funds. The bill also includes language to spend up to $2 billion to upgrade the reserve's facilities.
For a conflicted and frustrated Sen. Chuck Grassley (R-Iowa), meanwhile, the biggest gripe was about how the budget deal came together."Bringing this massive change of policy to us and not having a chance to study it is a pretty good reason for voting against it," he said.
Grassley may not like the deal, but he also takes a practical view on the consequences of rejecting it. "I'm not one for shutting down the government, because I always say it costs money to shut down the government. It costs money to open up the government," he added.
Cornyn pushed back on his GOP colleagues' criticism, saying the final package was the best possible under the circumstances. "It's easy to find something in this deal to object to," he said. "But the alternative would have been unthinkable to me, which would have been a clean debt ceiling and a continuing resolution, and continuing to underfund national security spending."
Still, Cornyn acknowledged that members' frustration over the secret negotiations wasn't entirely baseless. "Given the fact this was held so close to the chest and there wasn't a lot of consultation with the committees and chairmen, I understand there have been people complaining, and with justification, about the lack of consultation."
The budget agreement would also transfer funding to a soon-to-be insolvent Social Security Disability Fund and stave off steep Medicare premium hikes that would otherwise take effect next year.