A Deal Among Lame Ducks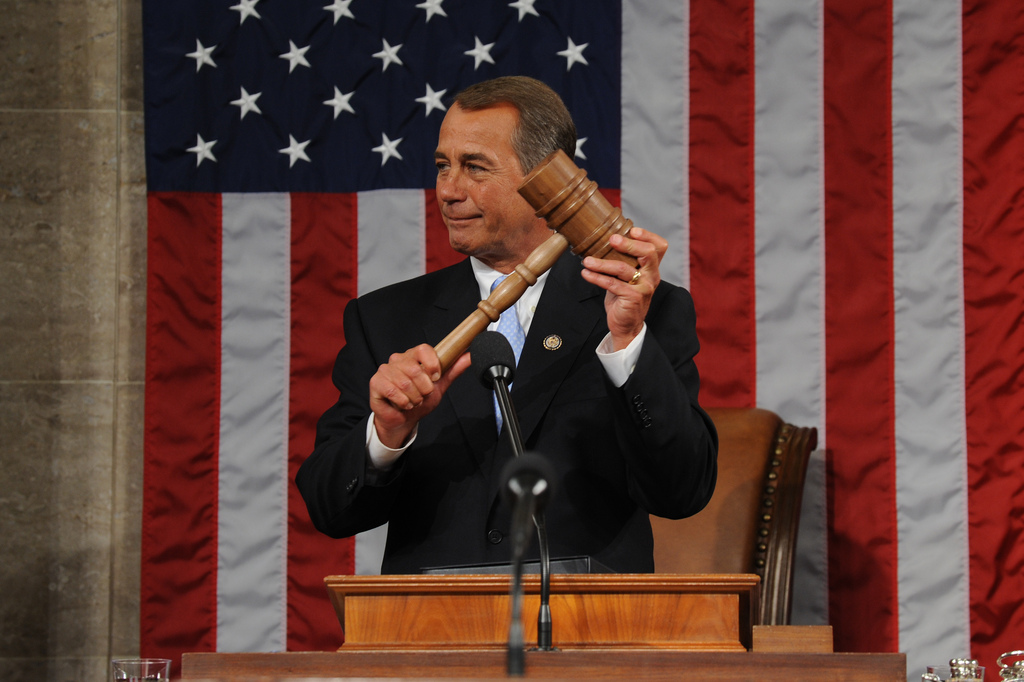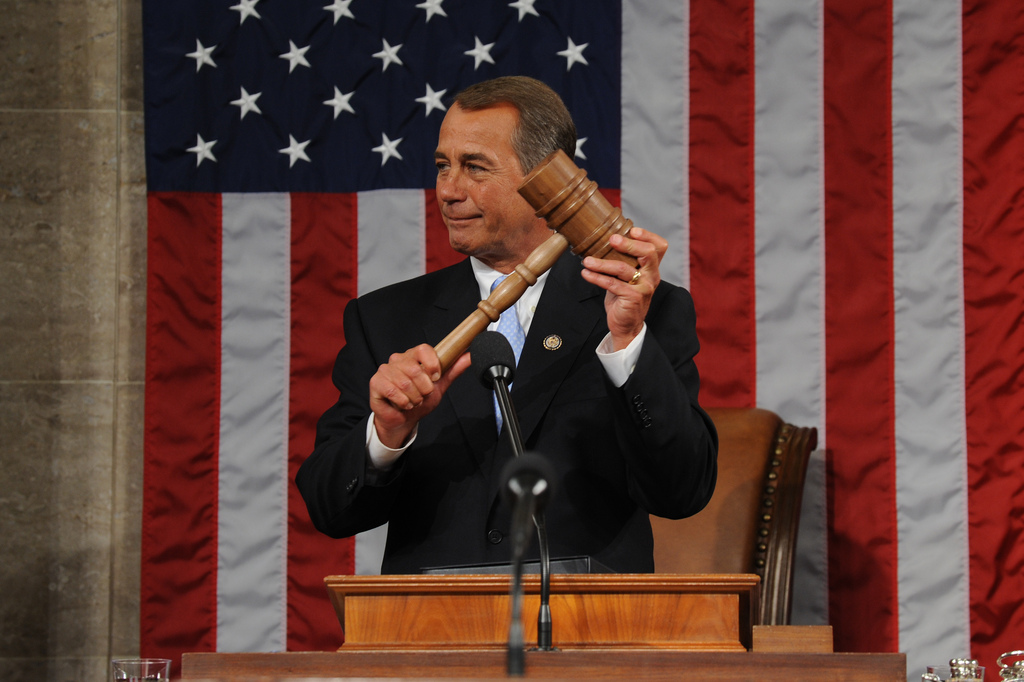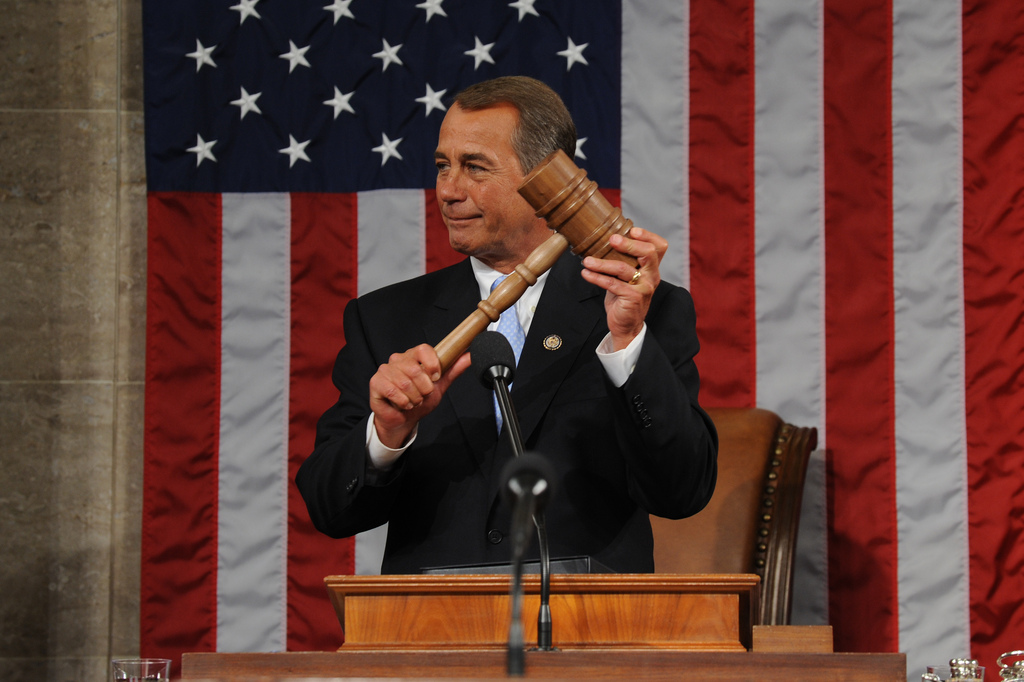 "It may well be the ending of an old era."  That was Rep. Frank Lucas's (R-Okla.) statement Wednesday evening, as he walked to the House floor to vote on a two-year budget agreement that congressional leaders and the White House had secretly negotiated.
Lucas, a seven-term congressman and former chairman of the House Agriculture Committee, wasn't just talking about the conclusion to former House Speaker John Boehner's 25-year congressional career.
Almost all of the architects of the budget agreement — President Obama, Boehner (R-Ohio), House Minority Leader Nancy Pelosi (D-Calif.), Senate Majority Leader Mitch McConnell (R-Ky.), and Senate Minority Leader Harry Reid (D-Nev.) — have played their final role in a fiscal saga that has dominated Washington ever since a newly ascendant House GOP majority came to power five years ago.
The most recent budget deal, which passed the House on Wednesday and the Senate early Friday morning, puts the next iteration of high-profile showdowns over budget caps and the national debt squarely on the plate of Obama's successor. It suspends the debt ceiling until March of 2017 and raises government spending levels through September 2017.
Boehner, of course, is already out the door, riding off in a brand new golf cart to a much-anticipated retirement. The retiring Reid, too, will soon bequeath such issues to his heir-apparent, Sen. Chuck Schumer (D-N.Y.).
Pelosi has given no indication she is ready to quit the House. But since losing the majority in 2010, Democrats have perennially wondered when the first female speaker would step down. The start of a new administration might prove a suitable occasion.
McConnell is the only one of these negotiators who is unlikely depart to the Capitol in the next two years. But he may enter the next round of budget negotiations with diminished influence if his party loses the Senate majority next year.
The next time that lawmakers and the White House need to deal with divisive spending and debt issues, a new cast, fresh-faced and untested, will be playing the lead roles in Washington. Who will play what part remains an open question.
"From the standpoint of some of the names you mentioned, it's a chapter we'd like to get behind us," said Sen. John Thune (R-S.D.) about the potential for a changing-of-the-guard moment.
Thune said Republicans have been hampered by an inability to work with Obama. As such, he thinks the next president will be critical in determining whether big or little bargains are possible.
Sen. Tom Carper (D-Del.) said much the same thing, albeit from a Democratic perspective. "Actually Hillary Clinton, when she was a senator, was pretty good at reaching across the aisle," he said in an interview. "I was surprised with how good she was at it, and I'm sure that [Republicans] were too."
Speaker Paul Ryan (R-Wis.), of course, is an old hand at this game. In 2013, as chairman of the House Budget Committee, he crafted a historic budget agreement with Sen. Patty Murray (D-Wash.) that laid the foundation for this year's deal. Then, as now, lawmakers agreed to raise discretionary spending limits for two years and paid for it without cutting benefits to entitlement programs and raising taxes, each party's "third rail."
In fact, those underlying principles guided this budget deal so thoroughly that Boehner scoffed at Ryan's early reluctance to support it. "Frankly, if you look at this, it isn't a whole lot different from what he and Senator Murray put together two years ago," Boehner told reporters after the budget deal was made public. Ryan voted 'yes' in the end.
But most GOP lawmakers ended up opposing the budget deal. Rep. Charlie Dent (R-Pa.), who also voted 'yes,' hopes that pattern will change before Congress debates these issues again. "We need to expand the governance wing of the Republican Party," he said in an interview Wednesday. "There is some disappointment only 79 Republicans voted for this agreement."
The budget deal provides for an additional $80 billion in government spending, $50 billion in 2016 and $30 billion in 2017, split evenly between defense and domestic programs.  It pays for the increase with an eclectic array of budget savings, including selling oil from the Strategic Petroleum Reserve and spectrum to wireless companies.
It also allocates $16 billion each year to special accounts that fund Defense and State Department programs, funnels funds from the Social Security retirement account to the program's almost insolvent disability account, and staves of steep premium increases for some Medicare recipients.