The Coming Week: 'Omnibus Season' Brings Questions About Policy Riders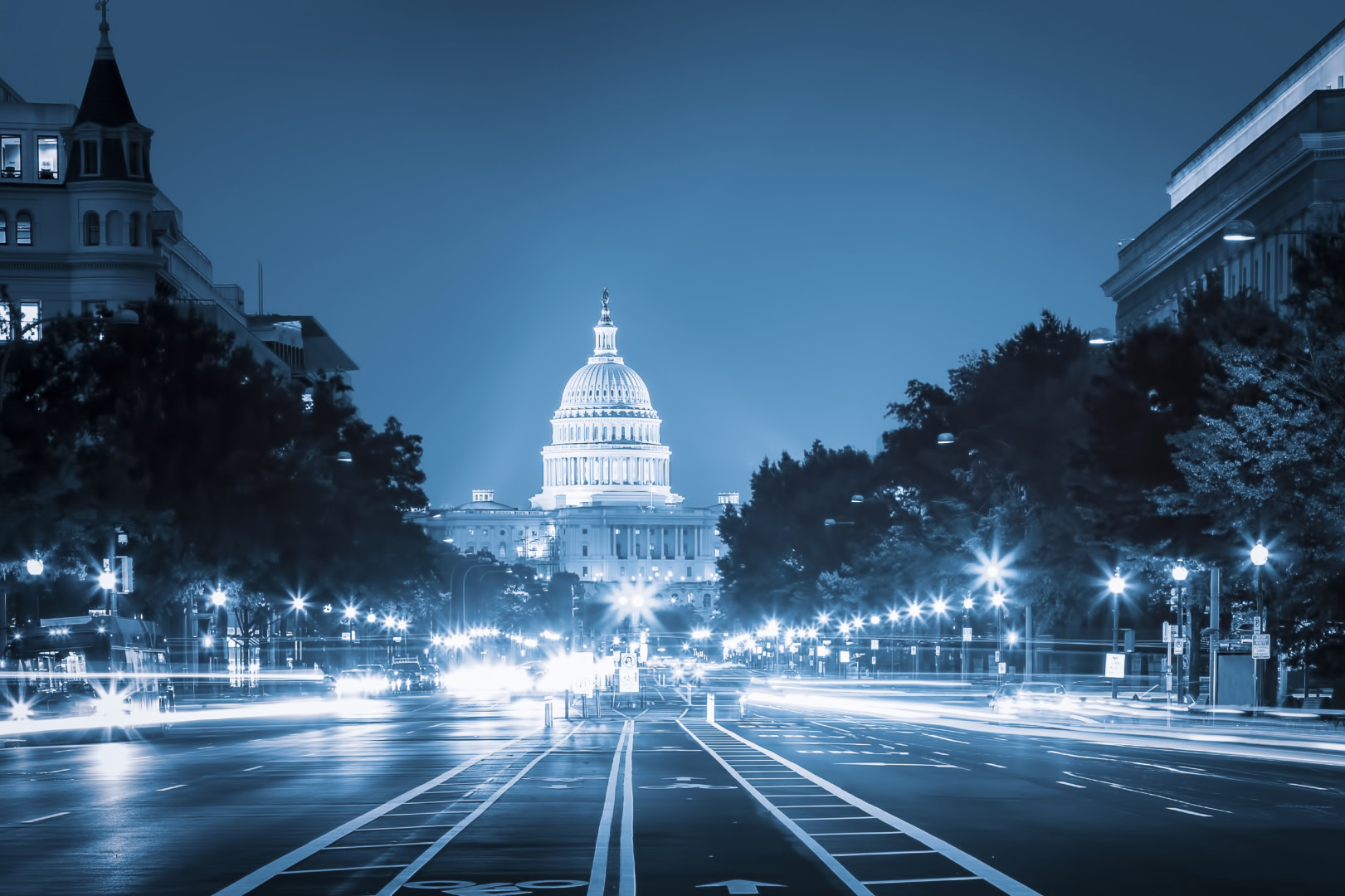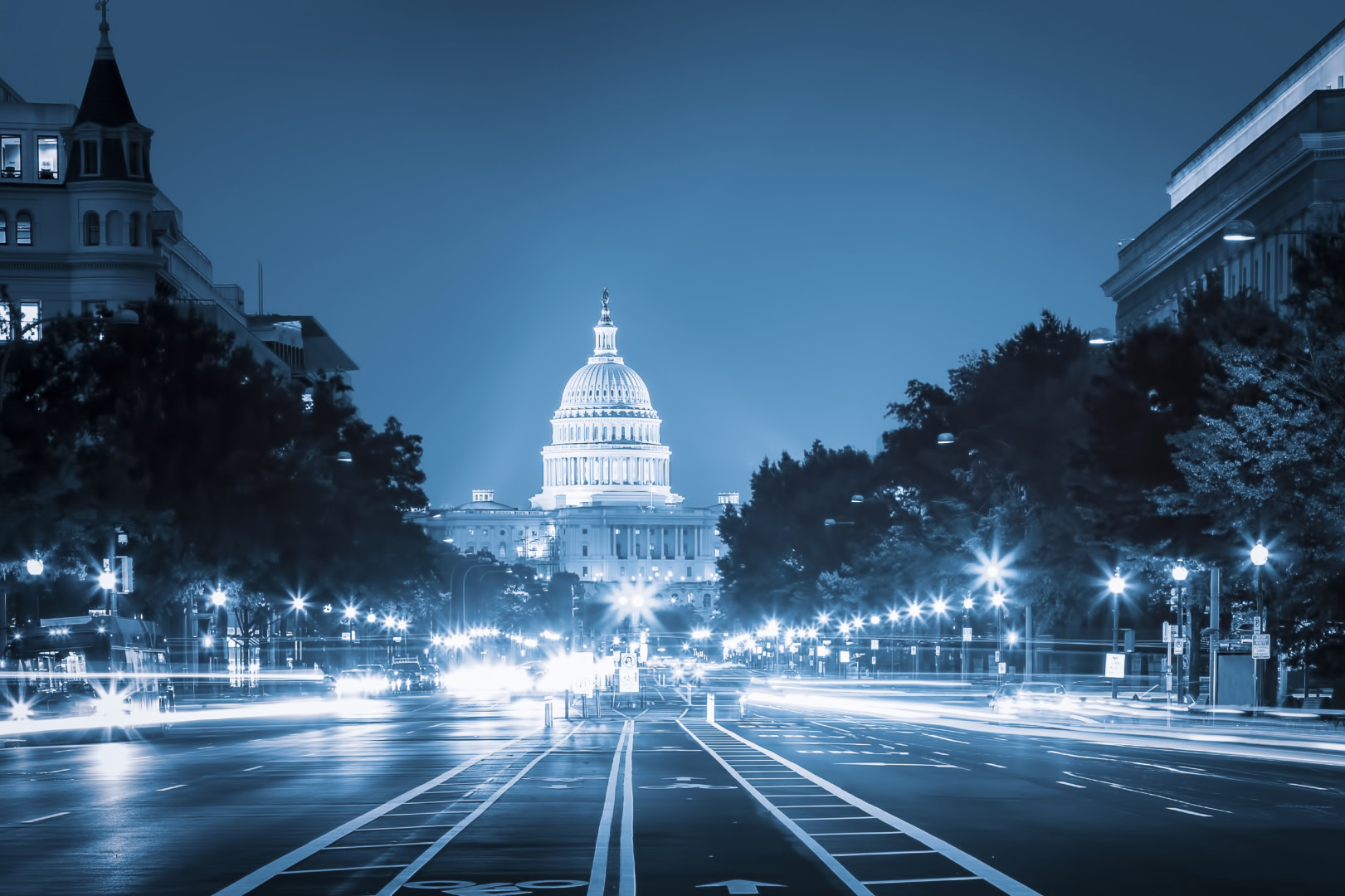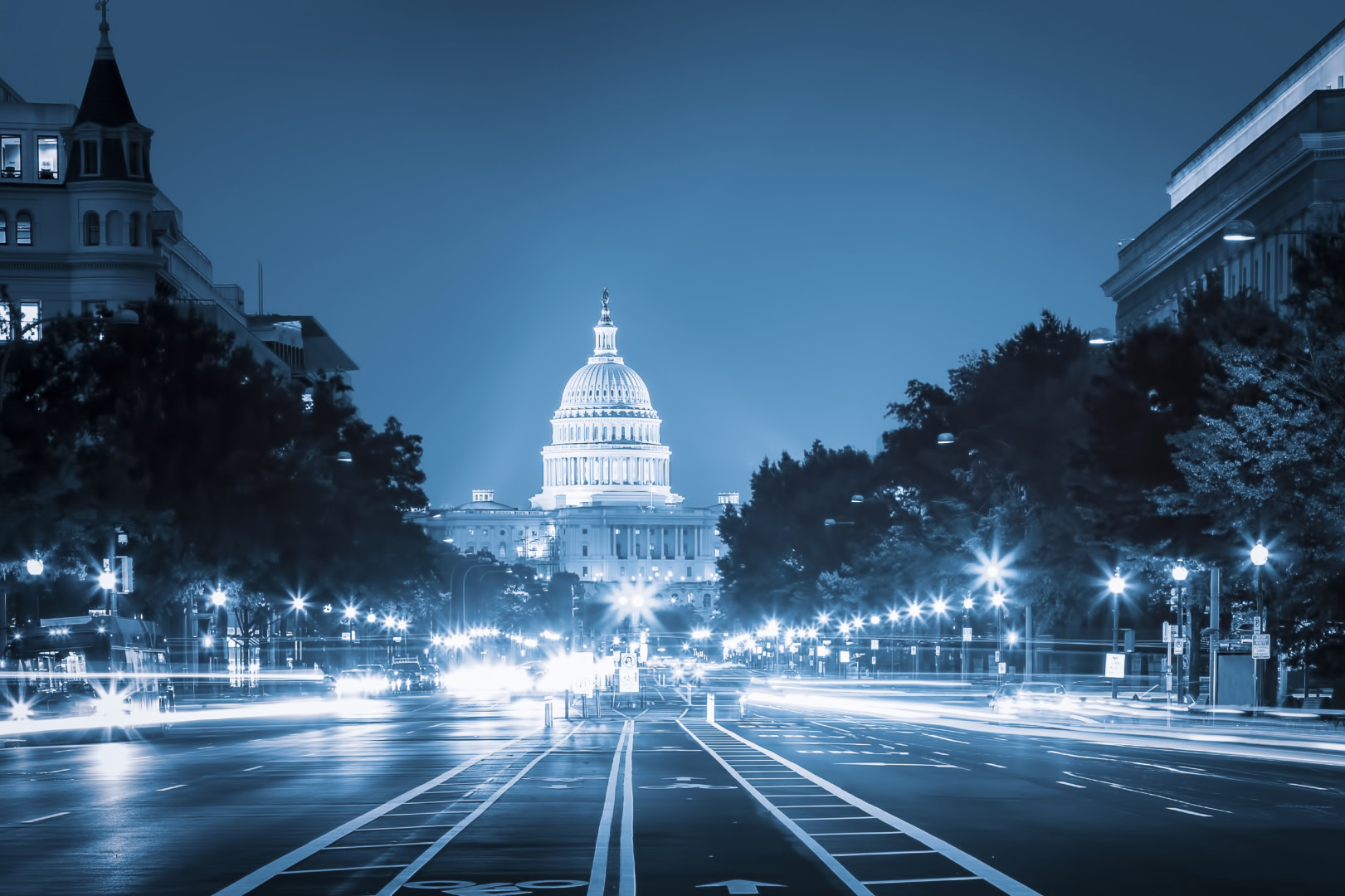 Skip to: Energy, Finance, Health, Tech, Transportation
The next battles in Congress will center on policy "riders," favored by Republicans and denounced by Democrats, that will be part of the debate over a year-end spending bill. Provisions to defund Planned Parenthood, roll back the administration's environmental agenda, and change the banking regulatory system are all likely candidates for Republican appropriators to push in negotiations.
It's now officially omnibus season. With a budget agreement in hand, lawmakers in Congress will turn their attention to writing the massive fiscal 2016 spending bill. They need to be done by Dec. 11, when a stopgap spending law expires.
House Majority Whip Steve Scalise (R-La.) told reporters Thursday that it would be important during omnibus negotiations to "really focus on the policy riders that'll help get the economy moving again and get spending under control."
"Well I hope we get some riders," Sen. Roy Blunt (R-Mo.) told reporters the same day. "We're getting their spending levels, we ought to get some of our policy."
But Senate Democrats and the White House have been clear they will oppose "vexatious riders," a favorite term of Senate Minority Leader Harry Reid (D-Nev.), in the year-end spending package.
White House press secretary Josh Earnest said Friday that the administration is "hopeful" the spending process will "not get bogged down through an attempt by members of Congress to add ideological riders that are completely unrelated to these funding bills."
Expiring tax provisions, another congressional priority, will have to wait until House Republicans select a new Ways and Means Committee chairman. Rep. Paul Ryan (R-Wis.) vacated that post when he was elected House Speaker on Thursday.
Two committee members, Reps. Kevin Brady (R-Texas) and Pat Tiberi (R-Ohio),  are vying for the chairmanship, although others could step in. House Intelligence Committee Chairman Devin Nunes (R-Calif.) had been interested in the position as well, but he dropped his bid Thursday at Ryan's request.
Brady is the senior of the two contenders. But six committee chairs already hail from the his home state, raising questions about whether handing the Texas delegation yet another gavel would stir resentment within the conference. "This committee is bigger than any state," Brady told reporters Thursday in response to that criticism. "[Members] always go for the best talent."
Much depends on whether a Ways and Means chairman selection takes place before or after Ryan follows through on promised changes to the Republican Steering Committee, the panel that determines committee makeup. Ryan told members he would make those changes by Thanksgiving. But as speaker, he could schedule a Ways and Means election at any time. He hasn't indicated his plans on that front.
The Senate returns to the Capitol Monday to consider legislation to roll back a water pollution rule from the administration. The House also is back in session that evening.
TRANSPORTATION
The House will consider a six-year highway bill this week, which would set up a long-anticipated conference committee between that bill and the Senate's multi-year transportation measure that passed in July.
Conferees are going to have to move quickly. Congress passed another brief extension of highway authority last week, giving transportation legislators until Nov. 20 to come to a final agreement. The previous deadline had been Oct. 29.
The House bill doesn't include any provisions to pay for the $90 billion that would be needed to keep highway funding at current levels for six years. Senate leaders think the lack of offsets probably means a conference committee will accept most of their bill, which pays for about three years of highway and transit maintenance.
The largest question on that front is whether all of the $37 billion in offsets from the Senate bill will pass muster in the House. Two of the largest pay-fors, selling off 101 million barrels of oil from the Strategic Petroleum Reserve and cutting the dividends that major banks receive from the Federal Reserve, will likely come under scrutiny.
—Will Dobbs-Allsopp
FINANCE
Republicans are trying to block the Department of Labor's fiduciary investment advice rule through the appropriations process. A rider blocking funding for the rule is included in the House Appropriations Committee conference report draft. The proposed rule would mandates that almost all financial advisers only provide advice that is in the best interests of their clients. Critics say it is too expansive.
The House passed legislation largely along party lines on Tuesday that would block the rule and turn the rulemaking process over to the Securities and Exchange Commission, which Republicans say is the appropriate agency to regulate investment advice.
"We're going to do everything we can to make sure that this rule is not implemented," said Rep. Tom Cole (R-Okla.), chairman of the appropriations subcommittee responsible for the Labor Department funding, in an interview Wednesday. "I think there's a good chance it will survive [the conference process]."
Other key items that will likely come up during the appropriations process include Senate Banking Committee Chairman Richard Shelby's Dodd-Frank overhaul legislation, which has had difficulty attracting Democratic support in the Senate.
Meanwhile, the next step for reauthorizing the lapsed Export Import Bank will come via highway legislation. A bill to revive Ex-Im passed the House, but Senate Majority Leader Mitch McConnell won't take up a standalone bill reauthorizing the bank's charter. McConnell has already allowed an Ex-Im reauthorization to be attached to a Senate-passed highway bill. Lawmakers are hoping to come to agreement on the highway legislation before Thanksgiving.
Bank opponents admit that the end of the "zombie bank" period is near. But they say that the four plus months of its shutdown is a major success.
"I'm gratified and amazed that the charter has remained expired for four months. I never really thought I could achieve that," said House Financial Services Committee Chairman Jeb Hensarling, who has led the charge against Ex-Im, following Tuesday's House vote.
—Gabe Rubin
HEALTH
The House Energy and Commerce Committee is scheduled to vote Wednesday on a long-stalled bill from Rep. Tim Murphy (R-Pa.) that would overhaul the U.S. mental health system. Murphy and committee Democrats are at odds over the bill, which would incentivize states to adopt involuntary treatment laws, change patient privacy laws, and restructure the Substance Abuse and Mental Health Services Administration.
Murphy told Morning Consult that he is modifying the involuntary treatment provision to appease critics. The final language has not been released.
A parallel effort in the Senate that forgoes the more controversial provisions in the House bill could be marked up by the Senate Health, Education, Labor and Pensions Committee early next year. Lead sponsors of the Senate bill, Sens. Bill Cassidy (R-La.) and Chris Murphy (D-Conn.), are hopeful that they can reconcile the differences between the two bills without difficulty. 
Two House committees are scheduled to hold hearings this week on the Affordable Care Act's health insurance cooperatives, many of which are struggling. Ten of the 23 co-ops established under the ACA have already shut down, and most that remain open are struggling financially despite receiving billions in federal loans. The failure of the co-ops gives ammunition to Republican critics about President Obama's signature health law. 
The Senate is expected to vote this month on a reconciliation package that would repeal parts of Obamacare and end federal funding for Planned Parenthood. While the bill passed easily in the House, several hardline Senate conservatives say they will oppose the measure because it does not repeal all of Obamacare. No matter what, it's a show vote, headed for Obama's veto pen.

The bill would dismantle the ACA's insurance mandates and several Obamacare taxes, but it would leave the law's Medicaid expansion in place. Republicans plan to use the budget tactic called reconciliation to avoid a  Democratic filibuster. 
—Jon Reid
ENERGY
The Senate will vote this week on a bill to overturn the Environmental Protection Agency's "Waters of the United States" rule. Republicans object to  EPA's "overreach" by expanding the definition of waterways that fall under the Clean Water Act. The rule expands the activities that are subject to federal regulation, such as spreading fertilizer to releasing animal manure.
There is also a growing push from environmentally-focused Democrats to investigate ExxonMobil for its alleged suppression of climate change science over decades. Sens. Sheldon Whitehouse (D-R.I), Richard Blumenthal (D-Conn.), Elizabeth Warren (D-Mass.), and Ed Markey (D-Mass.) asked the company to clarify its connection to groups skeptical of scientific findings on climate change.
The issue has gotten gotten into the presidential campaign as well. Secretary of State Hillary Clinton and Sen. Bernie Sanders (I-Vt.) both recently have called for the Department of Justice to investigate whether the company misled customers in violation of federal law.
Opponents of the EPA's Clean Power Plan are preparing House and Senate votes to block the rules from going into effect. Votes could be scheduled as early as this week. They will use the Congressional Review Act, a 1996 law that allows Congress to block regulations from the executive branch. The House Energy and Commerce Committee will hold a hearing on the subject Tuesday.
—Kevin Carty
TECH
Two House committees will delve into business-to-business data flow between the European Union and the United States on Tuesday. These hearings will examine how to fill the legal void created when Europe's highest court struck down a Safe Harbor agreement between Europe and the U.S. That agreement acted as a legal framework for thousands of companies to transfer data for the past 15 years.
Without the agreement, technology advocates fear that thousands of tech companies could be in legal jeopardy when doing business with European clients.
The House Energy and Commerce Committee's Manufacturing and Trade and Communications and Technology Subcommittee's hearing will specifically address's the European Court of Justice's decision to invalidate the Safe Harbor agreement.
The House Judiciary Committee's Subcommittee on Courts, Intellectual Property, and the Internet will hold its own hearing examining the promotion of digital trade through international data flow. It will feature four representatives from tech-related groups and the president of the Coalition of Services Industries, a think tank focusing on international trade.
Last week, German privacy regulators said they will investigate data transfers from servers within their country to the U.S. through companies like as Facebook and Google. Regulators went as far to say they will not approve any data transfers to the U.S.
Help is on the way. U.S. Commerce Secretary Penny Pritzker said Thursday during a trip to Germany that an agreement could be reached shortly.
A few weeks ago, the House took a major step forward in regaining Europeans' trust on sharing data with the U.S. when it passed a bill to allow foreign citizens of designated American allies to sue U.S. agencies if they mishandle their personal information.
Sen. Chris Murphy (D-Conn.) added that bill as an amendment to the controversial cybersecurity bill that recently passed the Senate, But he withdrew it out of fear it would not pass.
The cybersecurity bill, S. 754, finally passed the Senate, but it has a ways to go before it becomes law. It will have to go through a conference with House members to reconcile differences with two similar bills passed in the House in April. A House aide told Morning Consult that a conference could start before the end of the year.
However, the Senate Intelligence Committee Chairman, and sponsor of the Senate bill, Sen. Richard Burr (R-N.C.) disagrees. "You saw how difficult it was and how technical this can be," Burr told reporters. "We're going to move at a very slow pace so I wouldn't expect anything until after the first of the year."
Some advocates were worried that the conference negotiations could be delayed further because a key sponsor, House Intelligence Committee Chairman Devin Nunes (R-Calif.), was a possible candidate to take over the House Ways and Means Committee. Former Chairman Paul Ryan (R-Wis.) vacated the slot to become House Speaker. However, Nunes said he would remain Intelligence Committee Chairman shortly after Ryan assumed the House gavel.
—Amir Nasr