Freedom Caucus Gives Ryan a Pass on First Chairman Selection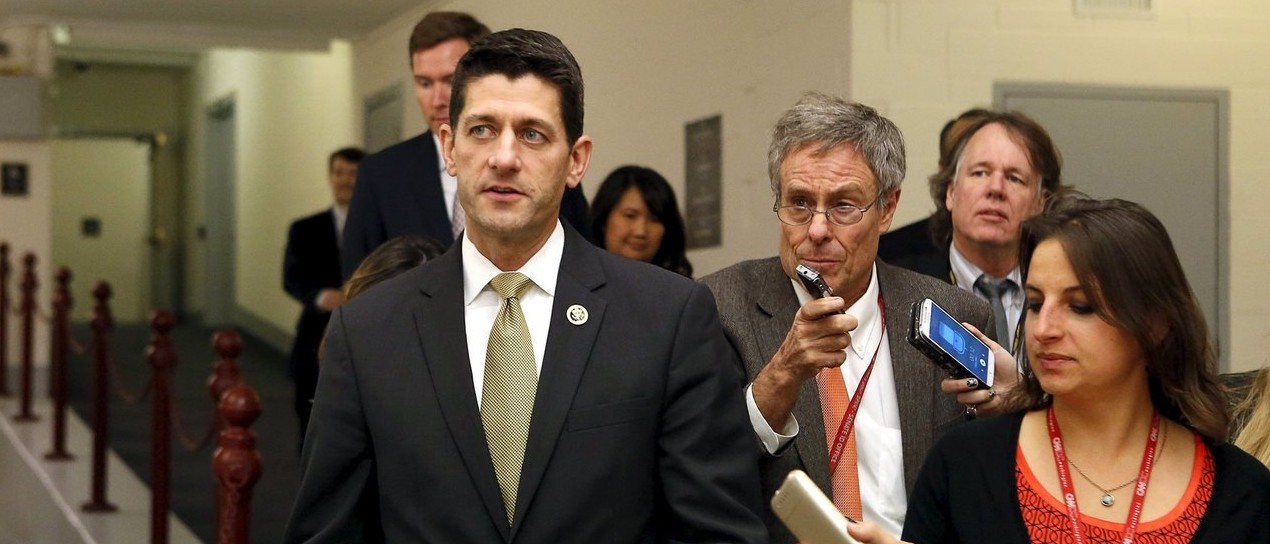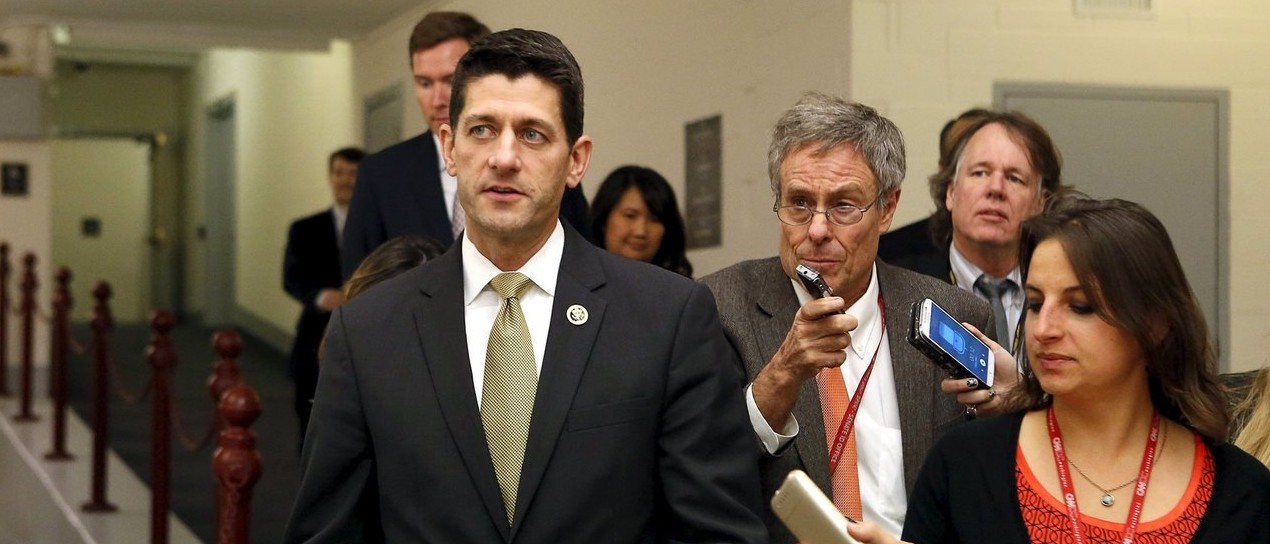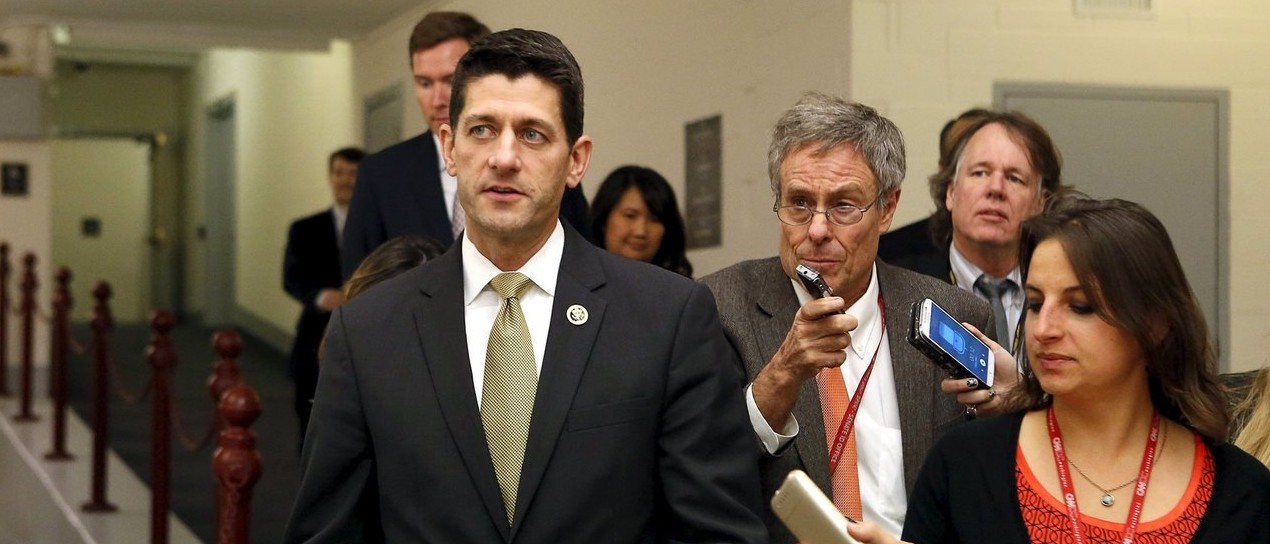 House Freedom Caucus members are unconcerned that House Speaker Paul Ryan (R-Wis.) intends to fill one of the chamber's most powerful committee chairmanships without first overhauling the way panel chiefs are selected.
The election for House Ways and Means Committee Chairman will begin Wednesday, before Ryan has a chance to follow through on his promise to change the House Republican Steering Committee. He told Republicans on Tuesday that the Steering Committee changes would be made by Thanksgiving.
Freedom Caucus members have criticized the makeup of the internal GOP panel, which holds huge sway in determining committee assignments. During former House Speaker John Boehner's tenure, they said the Steering Committee effectively functioned as rubber stamp for House leadership.
Speaking to members at a closed-door conference meeting Tuesday morning, Speaker Paul Ryan (R-Wis.) reiterated his goal of changing the House Republican Steering Committee to reflect critics' concerns. It will be the first in a series of promised internal procedural reforms that the arch-conservative group has eagerly sought.
Before that happens, however, Ryan wants to immediately find a new  chairman of the Ways and Means Committee, the chamber's chief tax-writing position. Ryan vacated the slot when he became Speaker.
And even though the speedy election means Ryan and his leadership team will have tremendous influence over who gets selected — they control more than one-third of the votes — Freedom Caucus members said Tuesday they are not worried.
"Not really," said Freedom Caucus Chair Jim Jordan (R-Ohio), when asked whether the early election irked him. He added that the Freedom Caucus would not side with either of the two candidates for the position, Reps. Kevin Brady (R-Texas) and Pat Tiberi (R-Ohio).
"We've got to get it filled right away," said Rep. Mark Meadows (R-N.C.), a founding member of the group. "Honestly, [Ryan]'s committed to reform and I think the Steering Committee will make a good decision. Most of our concerns with [the] Steering Committee are just about proper representation and committee assignments."
Ryan obviously has the Freedom Caucus's trust in a way that Boehner did not, and not just on committee assignments. Rep. John Fleming (R-La.) said he was encouraged by the way Ryan is handling the first major piece of legislation in his speakership, a multi-year highway reauthorization bill. "I like the fact that it's a more open process," he said.
Jordan, concurred, saying that it is "a great sign" that members will have the chance to vote on so many amendments.
That was precisely the message Ryan hammered home to GOP members Tuesday morning, according to Rep. Steve Stivers (R-Ohio).  "It's going to be an open process, it's a bold new day," Stivers said, paraphrasing Ryan's pitch in the room.
"I'm very committed to a complete set of changes to the House rules to make it a more deliberative and participatory process," Ryan said at a press conference after the conference meeting. "We're going to do this as a team, and we're going to get this right for the American people."
So far, Ryan has been able to avoid the animosity that characterized Boehner's relationship with the coalition of conservative lawmakers who eventually led to his resignation. Ryan received the support of a supermajority of the Freedom Caucus in his pursuit of the speaker's gavel, and he got almost no blowback from conservatives for voting in favor of a budget deal that Boehner and other GOP leaders negotiated in secret with Democrats and the White House.
But it remains to be seen how long the golden days will last. Haggling over a year-end spending bill through the next several weeks will prove a formidable hurdle for the new speaker.
A particular challenge for Ryan will be managing GOP efforts to attach series of policy "riders" to the year-end spending bill. Those riders could include language to defund Planned Parenthood or roll back parts of President Obama's environmental agenda.
Democrats and the White House are adamant that such initiatives be left out of the final spending bill. But many Republicans, frustrated with a budget deal that they say gave Democrats most of what they wanted, are eager to come away from this year's spending negotiations with some policy victories.
Freedom Caucus members say they intend to hold Ryan to his promises, especially on reforming the Republican Steering Committee, even though the Ways and Means Chairman will be selected under the old process.
"I take them at their word," said Fleming of House leadership's insistence in filling the Ways and Means slot promptly. "Going forward, however, I also take them at their word that we should redo Steering by the end of the month."