Poll: Jeb Bush's Popularity Problem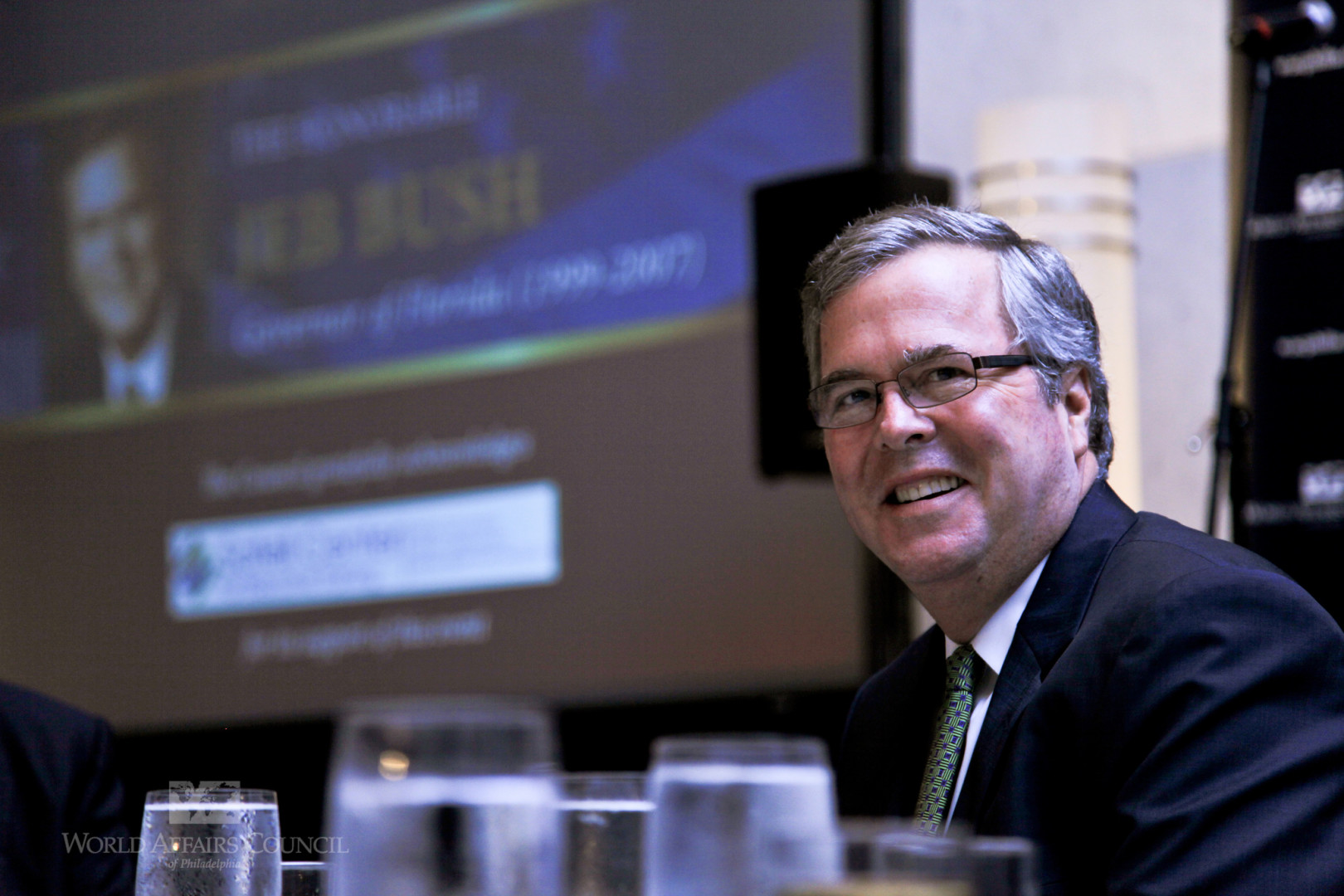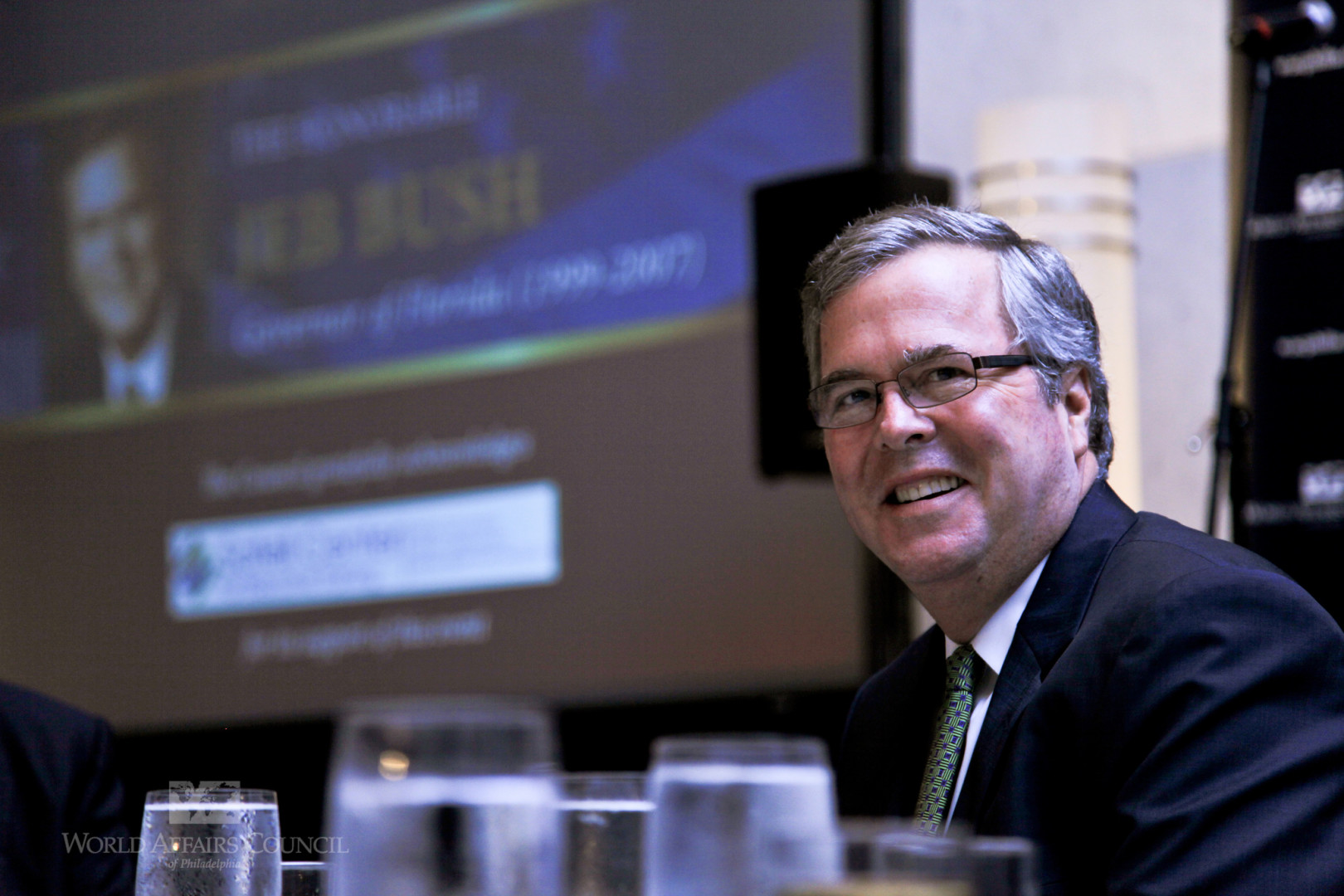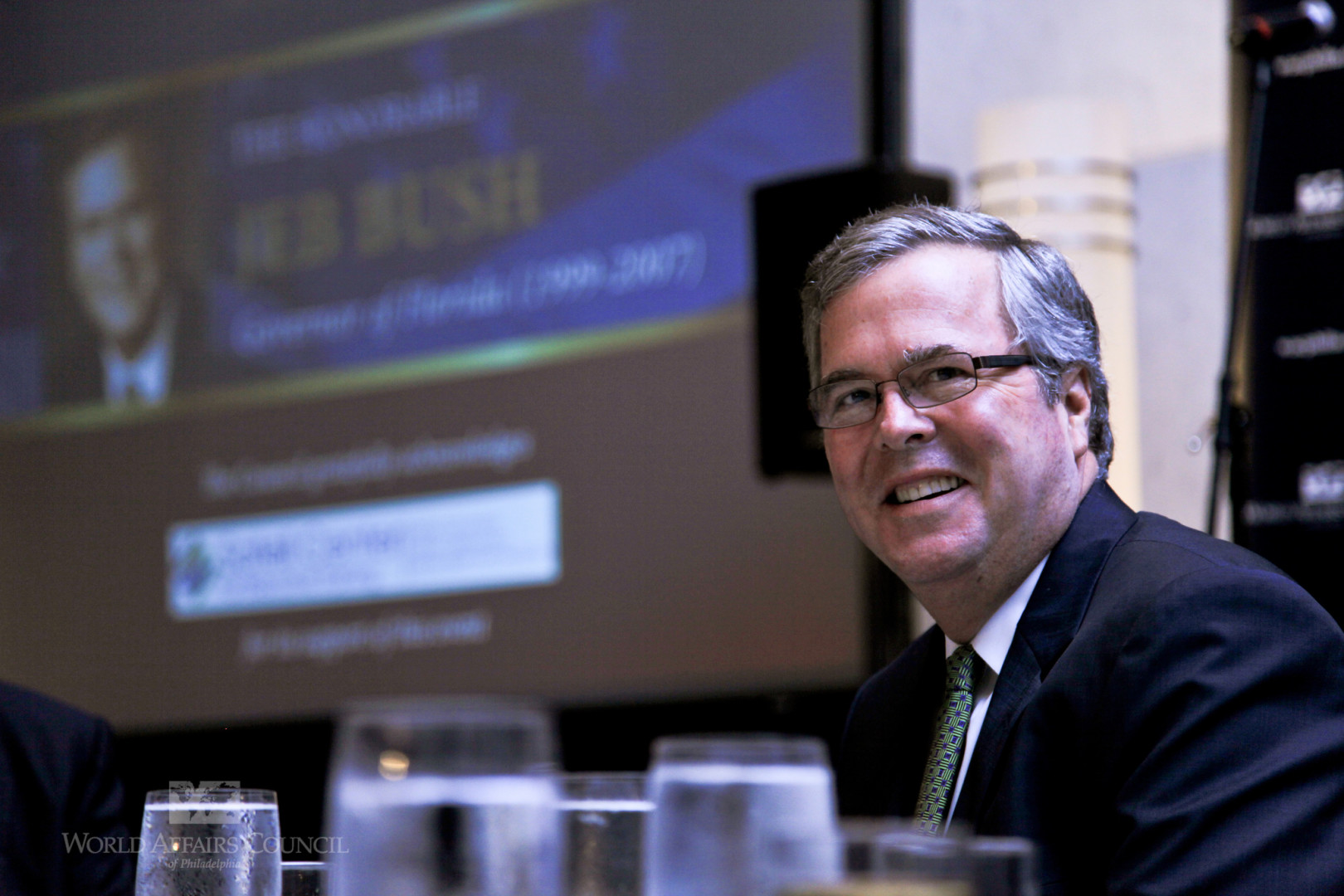 Former Florida Gov. Jeb Bush (R), once seen as the financial juggernaut who could not be stopped en route to the Republican presidential nomination, is struggling to salvage his damaged campaign after lackluster debate performances and slower-than-expected fundraising. But as he battles to reverse the trend, a new poll shows he has another problem to contend with: He's not very popular, even among Republican voters.
The weekly Morning Consult tracking poll shows just a third of registered voters see Bush favorably, while half say they see him in an unfavorable light. Among Republicans, 47 percent see him favorably, and 42 percent view him unfavorably — despite millions of dollars in advertisements, especially aimed at voters in early states Iowa and New Hampshire, presenting Bush's record as governor in the most favorable light.
Five other Republican contenders – retired neurosurgeon Ben Carson, real estate tycoon Donald Trump, Sens. Marco Rubio (R-Fla.) and Ted Cruz (R-Texas) and former Arkansas Gov. Mike Huckabee – are viewed more favorably by Republican voters. Bush's unfavorable numbers are higher than any of the 13 other candidates vying for the nomination.
Only New Jersey Gov. Chris Christie (R) comes close to matching Bush's unfavorable numbers: 43 percent of Republican voters see Christie favorably, and 37 percent see him unfavorably.
Trump continues to lead the Republican field, though for the second consecutive week his level of support has dropped. The bombastic billionaire takes 31 percent of the vote among Republicans and Republican-leaning independents, while Carson clocks in at 21 percent. Cruz takes third place, at 9 percent of the vote, just ahead of Rubio and Bush, who tie at 7 percent. No other contender tops 5 percent of the vote.
[visualizer id="17762″]
Trump leads Carson among Republican voters by a 33 percent to 22 percent margin. He wins 40 percent of Republican men and 27 percent of Republican women, the poll found, and he performs notably better among blue-collar workers than among those with white-collar jobs. Among the most conservative voters, Trump leads Carson by just two percentage points, 29 percent to 27 percent.
Cruz gets an outsized share of his support from those who say they are Tea Party backers. Both Cruz and Rubio perform slightly better among the most conservative voters than they do among self-described liberals or moderates. Bush, on the other hand, does best among voters who call themselves liberal.
The two leading Democratic contenders are broadly popular among their own voters. Former Secretary of State Hillary Clinton is viewed favorably by just 45 percent of registered voters, though among Democrats her favorable rating stands at an impressive 79 percent. Fifty-one percent of all voters see Clinton in an unfavorable light.
Forty-three percent of registered voters say they see Sen. Bernie Sanders (I-Vt.) favorably, including 66 percent of Democrats. Thirty-six percent see the Vermont independent unfavorably.
Clinton maintains a wide lead, 56 percent to 26 percent, over Sanders, while former Maryland Gov. Martin O'Malley (D) trails at just 2 percent. Clinton's lead is built on a foundation of older voters and African Americans; 68 percent of those over the age of 65 say they support Clinton, compared with just 12 percent who back Sanders. Clinton leads among black voters 67 percent to 14 percent.
[visualizer id="17763″]
But Sanders gets a big boost from younger voters: He leads Clinton among voters between the ages of 18 and 29 by a 46 percent to 42 percent margin.
The survey shows just 42 percent of registered voters approve of the job President Obama is doing, while 54 percent disapprove. Only 30 percent say the country is going in the right direction, and just 21 percent say they approve of the job Congress is doing.
The Morning Consult weekly tracking poll surveyed 2,350 registered voters between October 29 and November 1, for an overall margin of error of plus or minus 2 percentage points. Subsamples of 937 Republicans and Republican-leaning independents, and of 1,015 Democrats and Democratic-leaning independents, carried margins of error of plus or minus 3.2 percentage points and 3.1 percentage points, respectively.