Democrats Look for Answers After Surprising Losses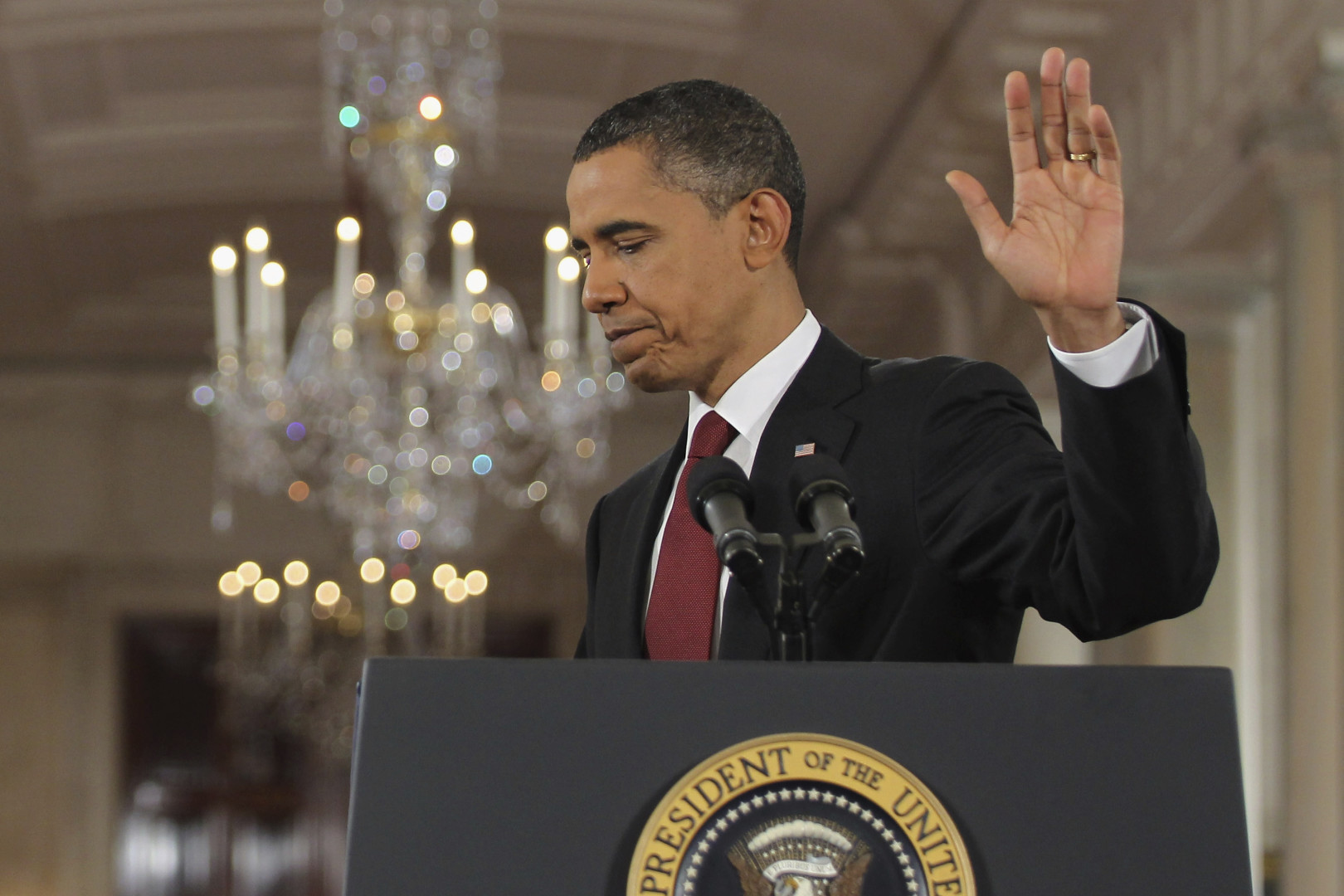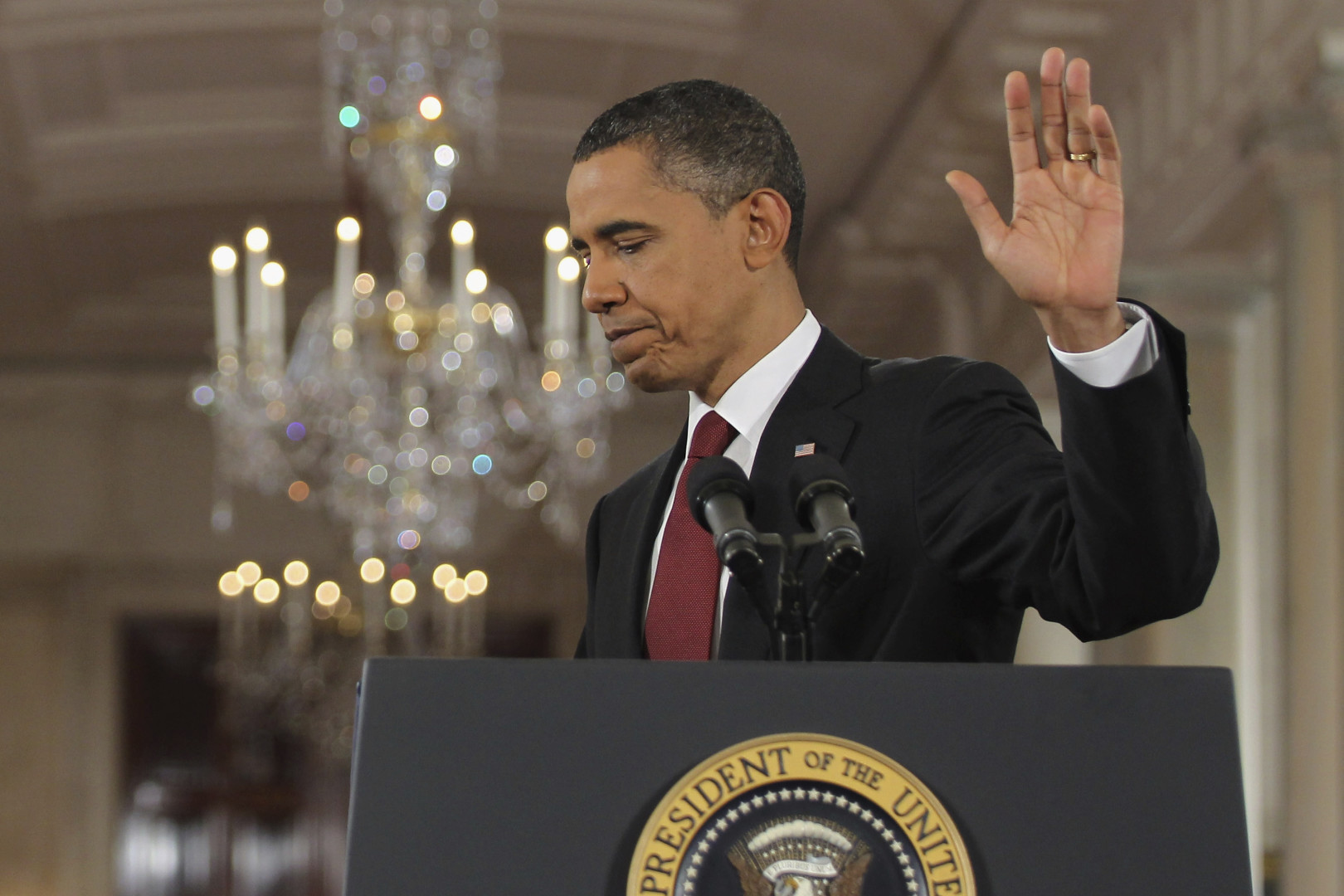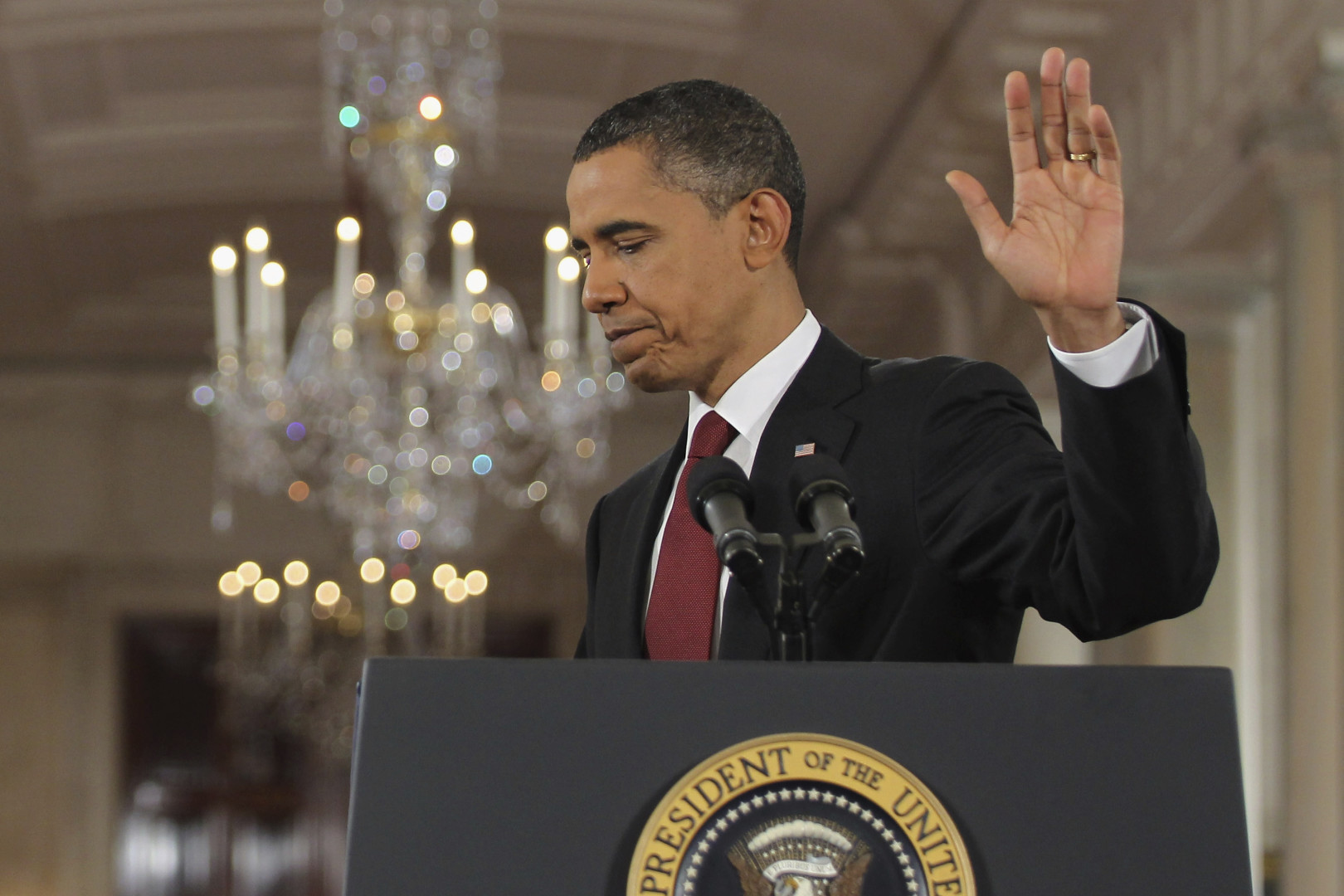 Startling election losses on Tuesday have given new urgency to top Democrats in Washington planning to coordinate campaign resources, according to people involved in behind-the-scenes conversations.
The discussions, which involve members of Congress, the Democratic National Committee, and party organs like the Democratic Legislative Campaign Committee and the Democratic Congressional Campaign Committee, center on how to better coordinate political planning ahead of next year's elections, when Democrats hope to climb out of a deep hole created by midterm and off-year elections.
At the same time, interviews with top party officials from across the country and across the ideological spectrum reveal fears that Democrats are struggling to compete in races they once dominated.
"There have been some family discussions, with different members of the family, about greater coordination and investments at all levels, and we need to accelerate those conversations," said Rep. Steve Israel (D-N.Y.), chairman of the House Democratic Policy and Communications Committee. "We just have to develop a targeted infrastructure of overlapping state legislative, House, Senate and gubernatorial races. The Republicans have done it successfully in the past, and we need to beat them at their own game."
Interviews with more than a dozen Democratic insiders reveal a deep and pervasive concern, exacerbated by Tuesday's elections in which Democrats lost control of Kentucky's governorship and failed to gain seats in Virginia's state Senate, that while the party is capable of cobbling together a sufficient coalition to win high-turnout presidential years, its struggles outside those years will hinder its ability to wrest back control of other levers of government at both the state and federal level.
"Last night, I think, was a wakeup call," Israel said. "We need to begin to demonstrate action."
The problem, in some Democrats' minds, is that the Democratic message simply doesn't resonate beyond its base.
"We live in a world, like it or not, where there are more conservatives than there are liberals," said Delaware Gov. Jack Markell. "The idea that  we can win elections just by turning out our base, to me, doesn't make a lot of sense. We have to win elections by having an agenda that's compelling not only to Democrats, but to independents and even a few Republicans."
Democrats are optimistic that their party heads into a presidential election year with a strong base in the Northeast and Mid-Atlantic, the upper Midwest and the West Coast, with a few bastions in the Mountain West, which has proven sufficient to deliver Democrats the presidency in four of the last six elections.
But even in those solidly blue states, Republicans have made recent inroads, while Democrats struggle to compete outside the so-called Blue Wall, the 18 states that have voted Democratic in each of the last six elections.
Come January, Democrats will hold governorships in only three states President Obama lost in 2012: Missouri, Montana and West Virginia (Democrats have a strong chance to add a fourth, Louisiana, which elects a new governor later this month). Conversely, Republicans hold governor's mansions in a dozen states — Nevada, New Mexico, Iowa, Wisconsin, Michigan, Ohio, Florida, New Jersey, and even reliably liberal Massachusetts, Maine, Maryland and Obama's home state, Illinois. Just five Senate Democrats represent states Obama lost; eight Senate Republicans hail from states Obama won.
Democrats believe their growing coalition of women, minorities and younger voters can help them keep the White House in 2016, especially if former Secretary of State Hillary Clinton is their party's nominee. They are heartened by the chaotic Republican presidential primary, in which the most vocal candidates seem determined to push Hispanic voters even farther out of the fold, as evidence that their coalition will hold in 2016.
But some worry the party is too focused on the presidential contest, to the exclusion of down-ballot races. They struggle to determine how to motivate their coalition — and, more importantly, grow it beyond its narrow confines — to vote in non-presidential years.
Most Democrats point to structural deficiencies the party has allowed to fester in recent years. Though Democrats win in high-turnout presidential years, getting their core voters to the polls in off years is more difficult.
"We need to think of new ways to systematically boost turnout and expand the electorate" in off-year elections, said Hari Sevugan, a Democratic strategist who worked on President Obama's re-election campaign in 2012. "I'm not talking about campaigns having more robust [get-out-the-vote] programs. More systematic than that. We need to look at election law and enable an expanded electorate with new ideas that work at a large scale."
Several Democrats pointed to states where the party has advanced voting reforms, like Washington and Colorado, which conduct elections entirely by mail, or Oregon and California, which will automatically register qualified citizens to vote.
Democrats in red states say the party needs to reach beyond its existing coalition to key demographic groups that have moved toward Republicans in recent years.
"Democrats clearly have got to talk more to blue collar, middle class voters. That's the Achilles heal for Democrats right now," said former Rep. Martin Frost (D-Texas), who ran the Democratic Congressional Campaign Committee while in Congress. "They can't just talk to single white women and upper income suburbanites and hope they get a big minority turnout."
"We do need to focus on the economy, education and other 'meat and potato' issues, and never defend the status quo," said Paul Johnson, a Louisiana-based strategist who has worked for red-state Democrats like former Sens. Mark Pryor (D-Ark.), Ben Nelson (D-Neb.) and Bob Kerrey (D-Neb.).
But others see silver linings in Tuesday's results. Mark Nevins, a Pennsylvania-based operative, pointed to three state Supreme Court elections, where Democratic-backed candidates won by surprisingly large margins, and to New Jersey, where Democrats boosted their majorities in the state legislature. Nevins dismisses the loss in Kentucky as natural swings in the electorate.
"It's not unusual for the party that controls the White House for eight years to head into the next presidential year at a low point, but it's only a reflection of the cyclical nature of politics," Nevins said. "We tend to be a party of hand-wringers and worriers."
Few debate that party infrastructure has suffered during the Obama years. Though the Obama campaign built a massive technological advantage to win in 2008 and 2012, and though Republicans still worry Clinton's campaign will retain that advantage, the traditional party apparatus is not in strong shape. The Democratic National Committee reported just $5.5 million in the bank at the end of September, while carrying $6.7 million in debt. The RNC, by contrast, held $19 million in cash reserves and just $1.8 million in debt, even after investing millions in new technological upgrades.
Some party insiders see an ironic reversal of fortunes from a similar period of political upheaval half a century ago. While Democrats held commanding majorities in the House and Senate for most of the period between 1954 and 1994, they struggled to win the White House. Between 1968 and 1992, Democrats controlled the White House for only one term, when Jimmy Carter won in 1976.
Now, with the tables apparently turned, Democrats must defend the only lever of government to which they seem to have a significant advantage: the White House.
Democrats have "a great opportunity to have an aspirational message. But we need to have that message, and the agenda that goes with it. And I don't think we've had that agenda," Markell said.