Ted Kaufman, Biden's Guy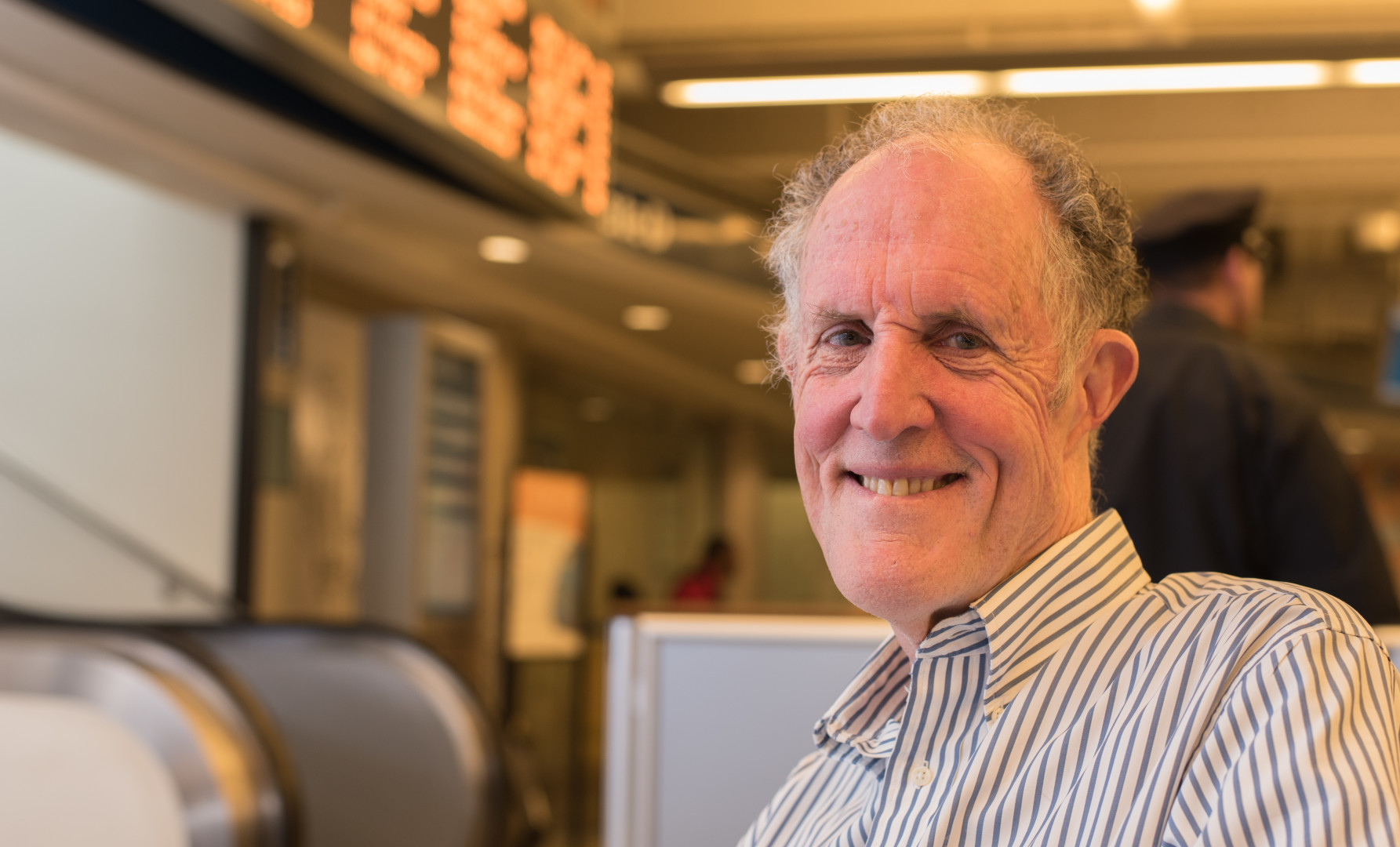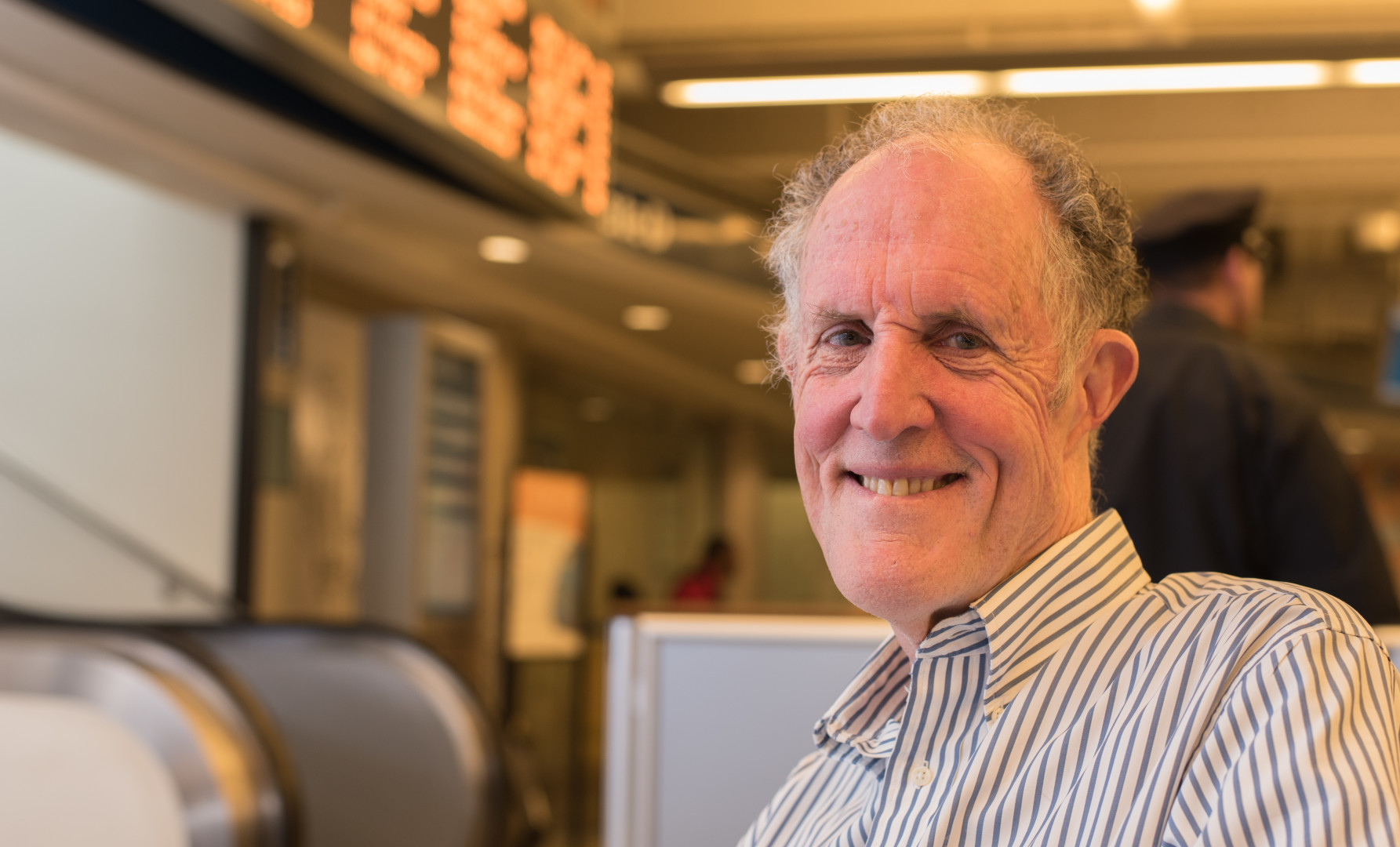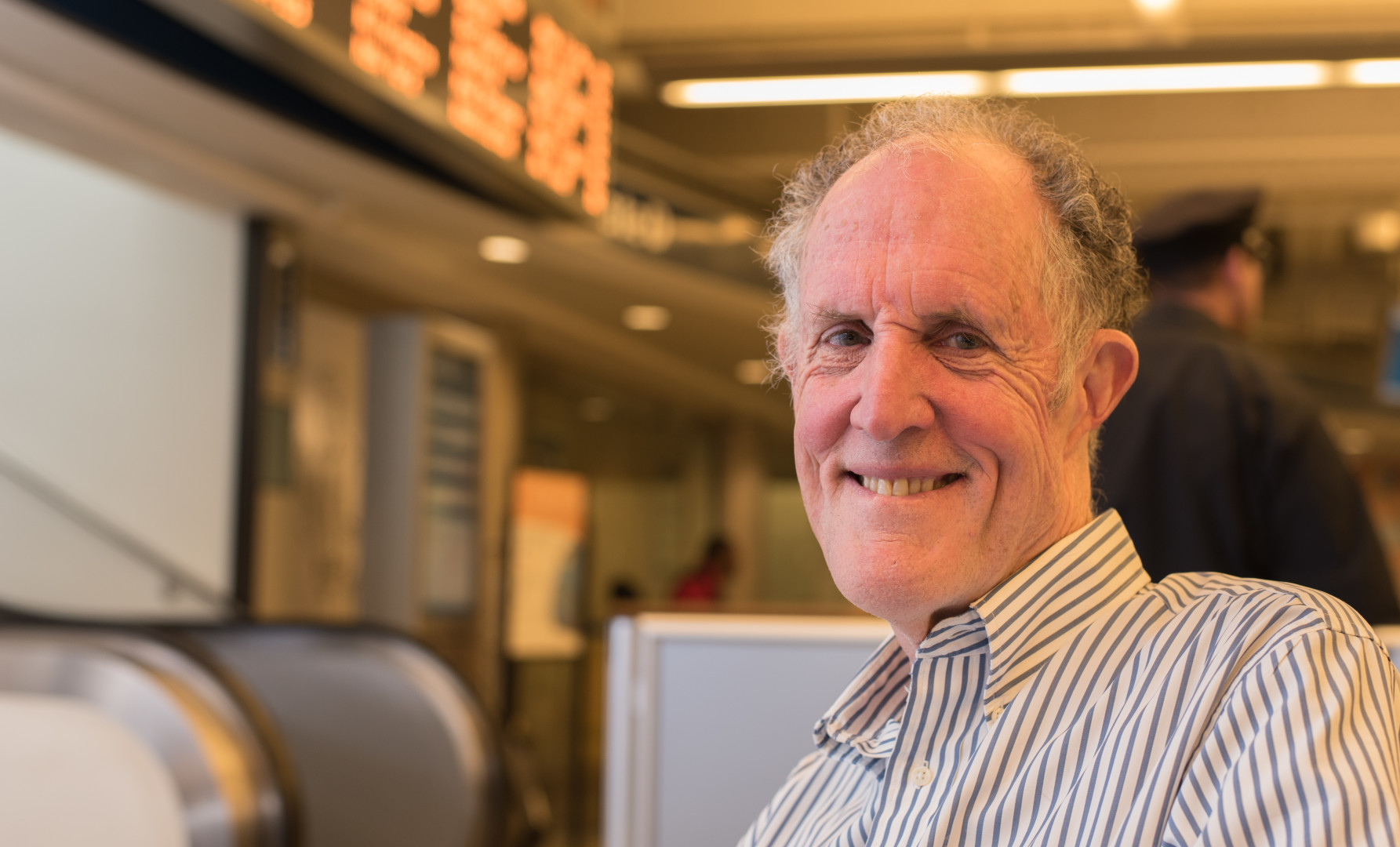 Ted Kaufman was in his 70s when he was sworn in as a U.S. senator. He seemed mellow, relaxed – perhaps because he knew that his first two years on the floor would be his last.
"At some point in my life, I realized that what's important is to be able to look inside yourself and say: you tried as hard as you could," he said. "It's not all about winning."
If that doesn't sound like a politician, it's because Kaufman isn't one: he inherited the position from Vice President Joe Biden, and immediately announced he did not intend to run for reelection. Kaufman and Biden met in 1972, when the 29-year-old county councilman was first running for Senate; Kaufman has served Biden as chief of staff and confidant ever since.
Most assumed Kaufman didn't want the office, he said, or found the partisan politics distasteful. Quite the opposite: for Kaufman, student of Congress who teaches a course on the legislation at his Alma Mater, Duke University, it was the field trip of a lifetime.
"For 2 years, it was a wonderful, wonderful experience, and I was incredibly fortunate," he said. "There weren't any real issues that came up where I had to choose between what I thought the people of Delaware wanted, or what I really believed."
Kaufman had a busy two years, most notably going long on financial reform. He co-sponsored the Fraud Enforcement and Recovery Act in 2009, which helps prosecutors tackle financial crimes (even if most prosecutors prefer fines over trials when it comes to banks).
Though Kaufman worked on Dodd-Frank, he didn't think the bill went far enough. Along with Sen. Sherrod Brown (D-Ohio), he co-sponsored an amendment to the Dodd-Frank Act that would restrict the non-deposit liabilities of banks to two percent of the gross domestic product, effectively capping the growth of financial institutions infamously deemed "too big to fail." The amendment failed 61-33.
On the floor, Sen. Kaufman said the amendment was offered in the spirit of the Glass-Steagall Act, the bank-limiting legislation whose 1999 repeal contributed to the 2008 financial meltdown. Really, Kaufman wants the act resurrected.
"I think that we still have a number of banks that are too big to fail," he said. "We will continue to be at risk of a major financial crisis until we reinstate the Glass-Steagall Act." He has attacked Dodd-Frank in the press, writing in columns that the law has totally failed to keep big finance in check.
Kaufman left office as the first Tea Party legislators swept in. In his oral history interviews, conducted in 2011, he discounts the perceived decline of "civility" in the legislature. Things were worse in the mid-90s, he said. But in 2015, a year defined politically by Republicans eating their own, Kaufman has changed his mind.
"Clearly, this is much worse," he said. He thought the bitterness would dissipate after 2012, after there was no longer an Obama candidacy to destroy. "But I was really wrong. What had started out as a political strategy turned into a really virulent dislike."
Kaufman keeps his torch lit, and he often writes about financial reform in the Wilmington News Journal's op-ed section. Were he a younger man, he said, he probably would have run for reelection.
"I would have lost," he laughed. "But I would have run, sure."
As for why someone else didn't jump into a race this year: Don't ask Ted Kaufman why Biden didn't run.
"I am not going to talk about the VPs decision-making details," he wrote prior to this interview – though surely he was party to the deliberations. Arguably Biden's closest and most trusted advisor, Kaufman has aided Joe From Delaware in every election he's entered: six successful bids for the Senate, and two failed bids for the White House.
For the past six months, Kaufman said, he's been in Washington two, three days a week, advising the Vice President. On Oct. 15, Kaufman sent a recruiting email to staff alumni: if Biden decided to run, the email read, he'd need all the help he could get.
On Oct. 21, Biden announced it in the Rose Garden: he wouldn't run in 2016. Anyone else might consider this clearance to open up. Not Kaufman. Biden isn't just a former boss, or an old friend. He's family.
When they met in 1972, Biden was untested, unproven, Irish Catholic (a black mark in Delaware's southern counties) and up against an entrenched incumbent. J. Caleb Boggs had served three terms as representative, two as governor and two as senator.
Biden had two years on New Castle County Council.
"He couldn't win," Kaufman said. Today, a Delaware senator can win the state by sweeping New Castle, the state's northernmost county and home to the state's sole city, Wilmington. In 2010, for example, Sen. Chris Coons (D) carried the state while losing in Kent and Sussex, Delaware's central and southern counties, respectively. But in 1972, Delaware was less urbanized, and the southern counties were more empowered. Victory took serious shoe leather, and an indefatigable charisma. Biden had both.
In fact, he was born to campaign in Delaware. He lived on the trail, almost never checking in at his Wilmington headquarters. Kaufman, on a leave of absence from chemical titan A.I. DuPont to volunteer, marveled at Biden's ability to change minds. "We had a lot of very, very, very conservative people on that campaign," he said. "His model was a model that was built around his personal magnetism, his intellect," the appeal of which spanned the partisan divide.
On Labor Day, Kaufman said, Biden had 19 percent of the vote. His November victory was a stunning upset. After helping elect Sen. Biden in 1972, Kaufman left his job at DuPont to join his staff. After three years, he became chief.
To Kaufman, there's a fundamental divide between good chiefs of staff and good politicians. He wraps it in a volleyball metaphor: some people are setters, some are spikers.
Kaufman was a setter. An engineer by training, he turned Biden's staff into a rugged system, elegant in its simplicity. He goes into detail in his official Senate oral history: both committee staff and Biden staff reported to Kaufman. There's a central scheduler. As for the press secretary: "When it comes to the press, we all work for the press secretary." Anyone could talk to a reporter, but they had to report to the secretary both before and after. No exceptions – not even Kaufman.
Biden was the spiker, the poet to Kaufman's engineer, all right-brain fluidity and spontaneity. While Biden's effusiveness makes for good hot mic fodder, Kaufman dismisses this gaffe-prone, foot-in-mouth version of Biden. "That's caricature," he says in the oral history. "That's not Joe Biden."
He also dismisses the notion that Biden was too old, too male and too white to win the Democratic nomination in 2008, a year that featured leading female and black contenders. "I really believe if Obama had not surged, we would have caught fire," he said.
When the Obama-Biden ticket triumphed that November, the career senator had to adjust to a new role. "It was a gigantic change for him," Kaufman said. "He'd never worked for anybody in his life. At that age, after 40 years, it's incredible show of character."
Biden knows something about building character. Just weeks after the 1972 election, his wife Neilia and daughter Naomi were killed in a car crash. This year, he lost Beau, his eldest son and Delaware's attorney general, to brain cancer.
Beau was widely considered to be the inheritor of his father's mantle. Though unmistakably Bidenesque in his earnestness, Beau was more tempered than his father, more measured. Biden was a senator, but Beau was senatorial.
"The [Senate] appointment would have been his, I'm sure, if he wanted it," Kaufman said. Instead, Beau chose to remain attorney general. When higher office again beckoned in 2010, he refused, choosing instead to oversee prosecution of Earl Bradley, a Delaware pediatrician responsible for sexually assaulting more than 100 children.
Beau's death has been alternately cited as Biden's impetus for considering a 2016 presidential bid, and the reason he decided against it. Kaufman won't say. He watched Beau grow up, and when Kaufman thinks about him, politics are far from his mind. "I feel inarticulate, because when someone dies, people say, they always find the good things about the deceased," Kaufman said. "But he was extraordinary. That's what made grieving – "
He stopped. Shook his head. "I was very close," he said, his voice thick. "Am very close."
Kaufman has his own life. He has three daughters and seven grandchildren. He serves on the board of the National Democratic Institute, the Institute for International Education, and several other nonprofit organizations. He's a voracious reader, and he opens his Goodreads app to rattle off a menu of crime and spy writers: Dick Francis. Harold Cohen. John Le Carre. Alan Furst. George Pelecanos. "I gotta get back to George Pelecanos," he said.
"When I left Biden's office, I swore I'd never work for anybody again," he said.
But really, he meant anybody else. In the last paragraph of his Oct. 15 email to former staff, Kaufman wrote: "If he decides to run, we will need each and every one of you – yesterday!"