The Coming Week: Riders On The Horizon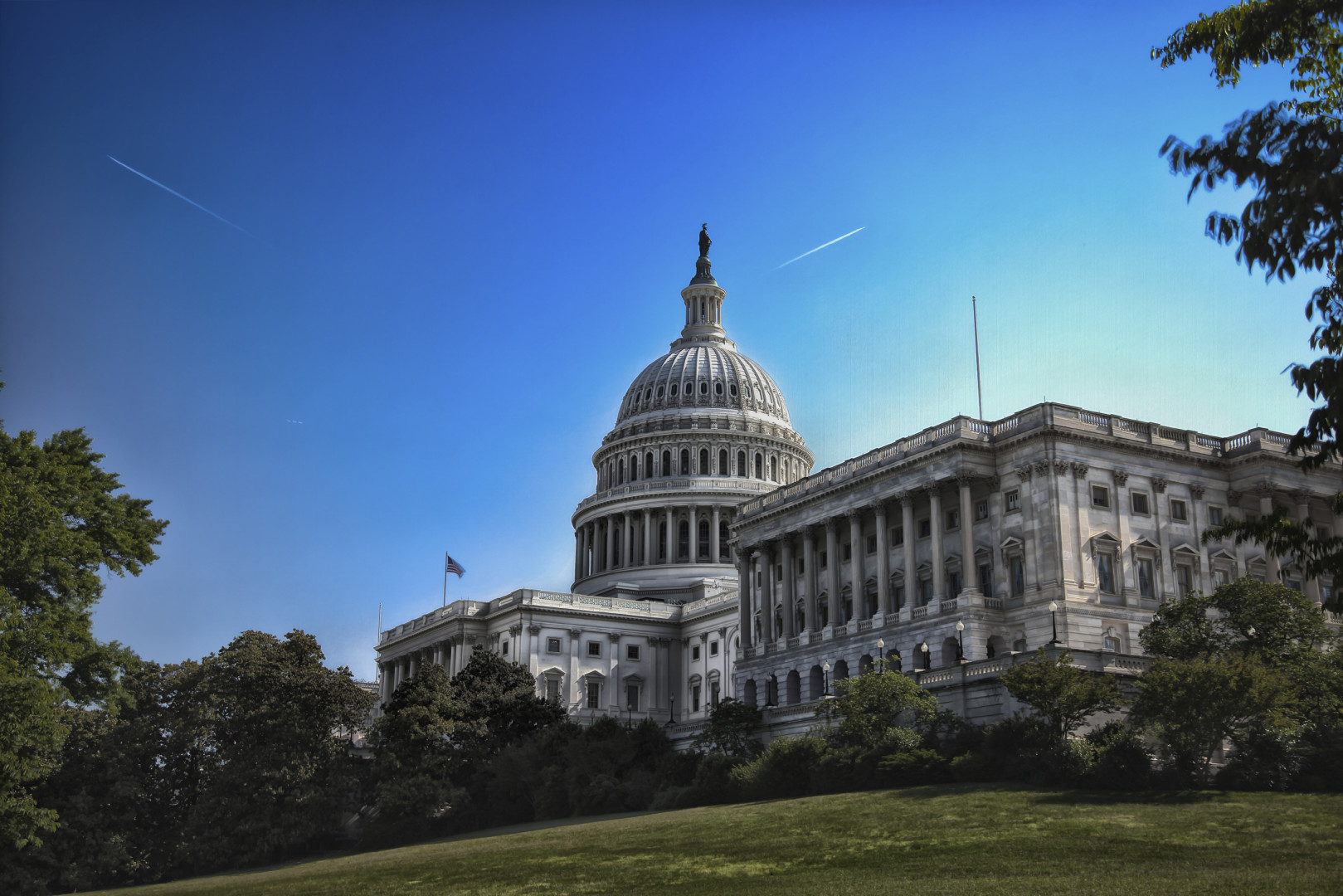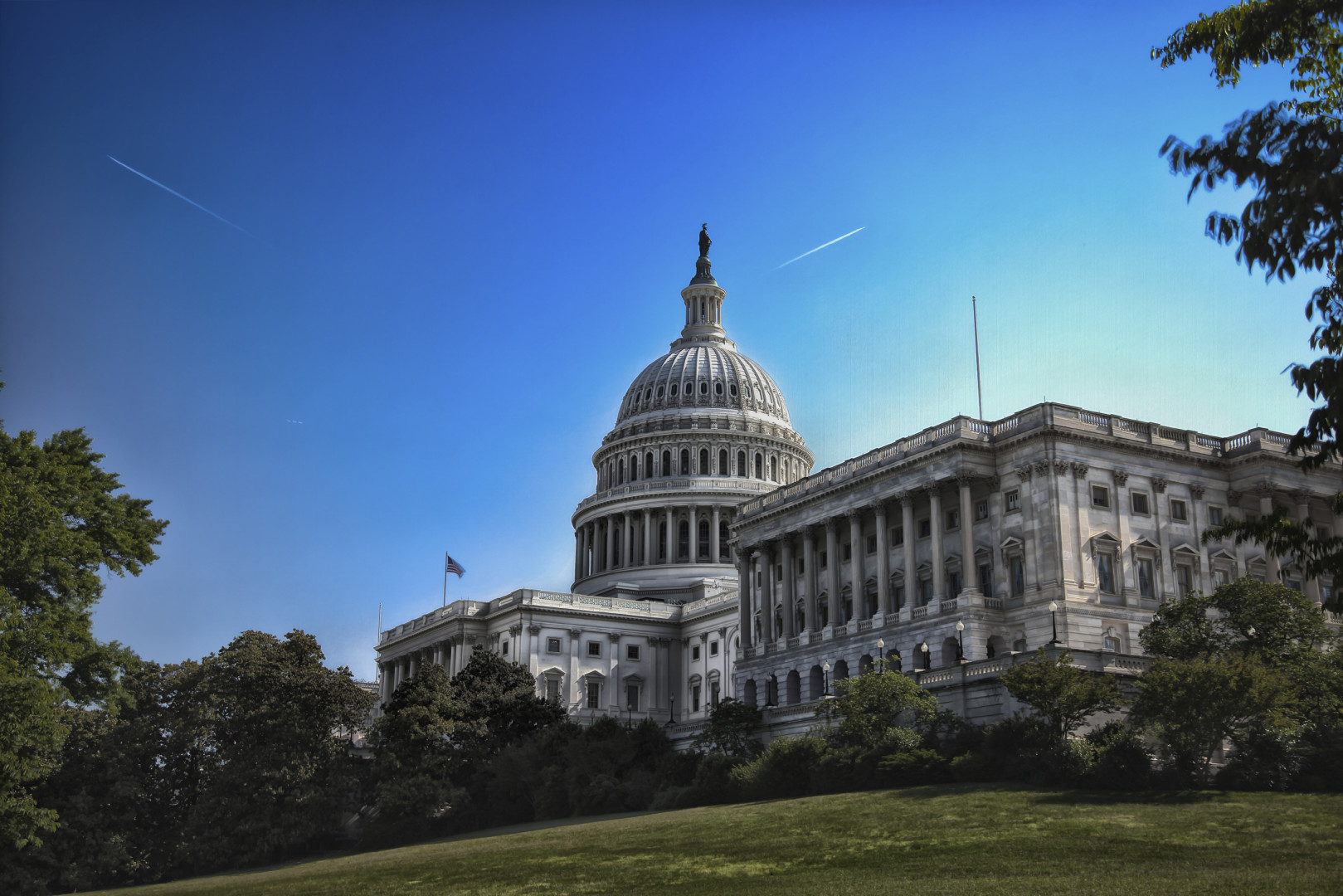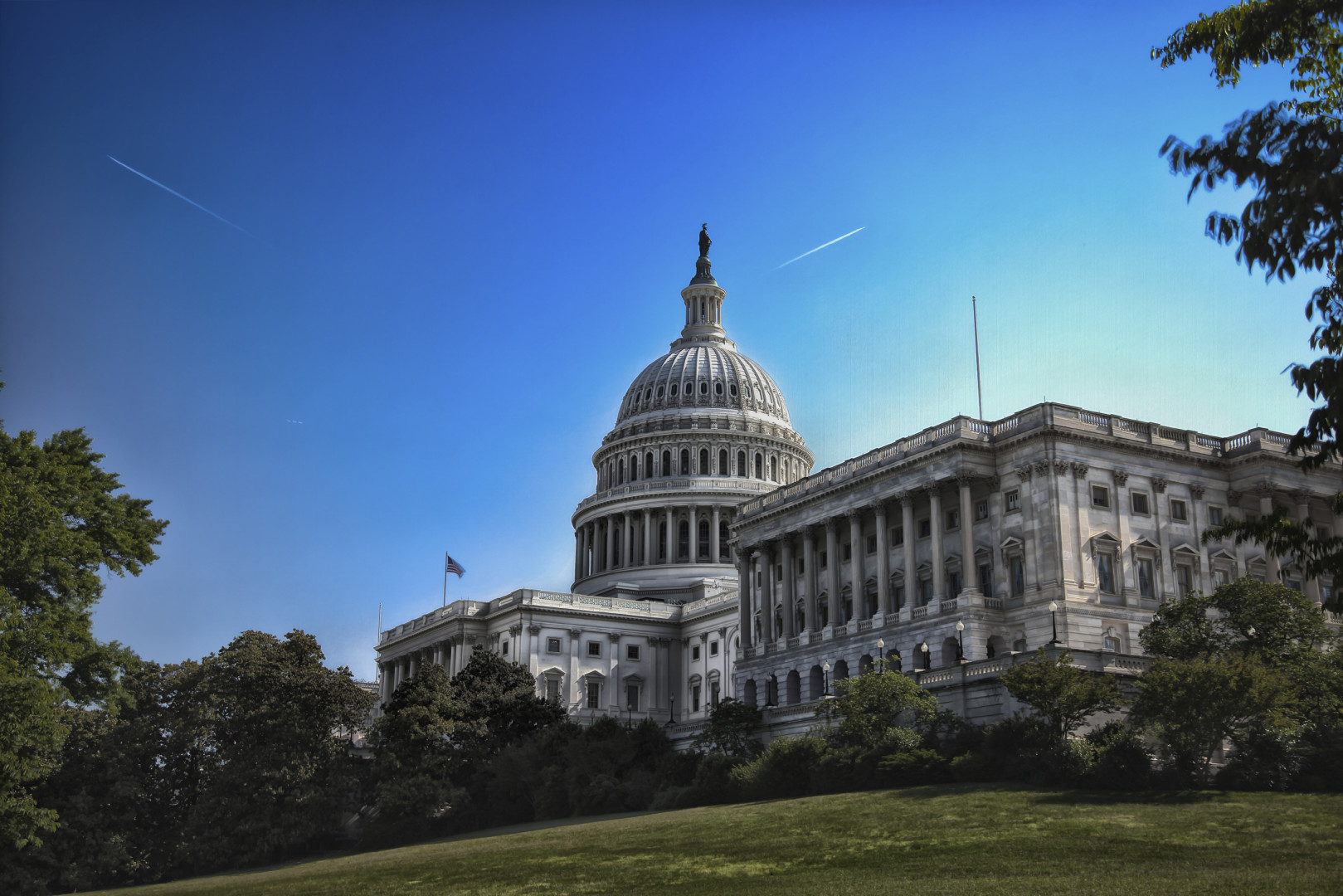 When Congress returns next week they will have less than a month to produce a year-end spending bill before current government funding runs out on Dec. 11. The biggest question is what policy provisions, or riders, will end up in the final deal—a perennial fight that goes along with omnibus spending bills.
Most GOP lawmakers voted against an October budget deal that increased spending limits, for little in return. They hope they can extract some concessions, in the form of riders, from congressional Democrats and the White House this time around.
On the more contentious end of the spectrum, some Republicans have advocated for language to defund Planned Parenthood or make changes to the Dodd-Frank financial regulation law. Senate Democrats have called those proposals nonstarters.
But policies with bipartisan support might stand a better shot of making the final cut. For example, three Democrats joined all but one Senate Republican earlier this month in voting to block the Environmental Protection Agency's water rule, which sets federal authority over smaller waterways.
Across the Capitol, House Speaker Paul Ryan (R-Wis.) has directed top GOP appropriators to hold a series of "listening" sessions this week to give rank-and-file members a chance to weigh in on the six appropriations bills pending in the chamber.
Last month's budget deal lifted existing spending caps by $50 billion for this budget cycle, split evenly between domestic and defense priorities. It also added a further $16 billion in emergency overseas funds, half to go to the State Department and half to fill war accounts, and suspended the debt ceiling until March of 2017.
Meanwhile, the Senate will take up a House-passed reconciliation bill designed to repeal portions of the Affordable Care Act and halt federal funds from flowing to Planned Parenthood for one year.
The special budget process is a potentially powerful tool because it allows legislation to pass the Senate with a simple majority, as opposed to the 60-vote threshold most legislation in the chamber must clear to avoid a filibuster.
But to qualify for the reconciliation process in the Senate, provisions must meet certain standards—and the Senate parliamentarian advised Tuesday that language within the House bill that would repeal Obamacare's individual and employer mandates did not pass muster.
The proposal would additionally eliminate the so-called "Cadillac" tax on expensive employer-sponsored health coverage and another tax on medical devices, as well as terminate the Prevention and Public Health Fund. Those provisions, along with the section that would defund Planned Parenthood, got the green light from parliamentarian Elizabeth MacDonough.
Senate Majority Leader Mitch McConnell's (R-Ky.) office said that the troublesome provisions could be re-written to bring the House bill into line with Senate rules.
"When the Senate begins debate on the Obamacare repeal bill, there will be a substitute amendment that preserves the provisions of the House-passed bill, while ensuring that the underlying bill complies with rules that apply only in the Senate," McConnell spokesman Don Stewart said.
Democrats fired back, saying the GOP interpretation of MacDonough's decision was "simply false."
"While Republicans may be able to make narrowly-tailored changes that primarily have a budgetary effect, any fix that repeals the individual or employer mandates will require 60 votes and therefore will not pass," Senate Minority Leader Harry Reid's (D-Nev.) staff said Thursday in a memo.
Even if McConnell can find a way around his parliamentary woes, he still faces a challenging political landscape.
With only a 54-seat majority, McConnell can only afford to lose three members of his conference. Already, Sens. Ted Cruz (R-Texas), Mike Lee (R-Utah) and Marco Rubio (R-Fla.) said they would oppose this and any bill that did not fully repeal the president's healthcare law.
And the Planned Parenthood language makes the bill unlikely to win the support of members with a history of backing the organization, like Sen. Susan Collins (R-Maine), or who face strong competition from Democrats in 2016, such as Sens. Kelly Ayotte (R-N.H.) and Mark Kirk (R-Ill.).
There's at least one other legislative item sitting on the back burner: a retroactive reauthorization of expired tax provisions, known as extenders. The big question is which, if any, lawmakers make permanent.
The House returns Monday at 2 pm, while the Senate convenes an hour later at 3 pm. Both chambers will take the following week off for Thanksgiving break.
TRANSPORTATION
The Senate voted Tuesday to appoint conferees to the bicameral committee that will reconcile differences between each chamber's version of a multi-year highway reauthorization bill. Under the current authorization, lawmakers have until Nov. 20 to reach a compromise.
The two bills contain different policy language, but had originally funded roughly three years of transportation programs by tapping the same offsets. However, a last-minute amendment added in the House would drain the Federal Reserve's capital reserve account, which essentially serves as a rainy day fund, in the place of two other revenue-raising provisions. The Congressional Budget Office said that proposal would raise $40 billion above the Senate's original estimate, potentially adding years of budget certainty for federal transportation programs beyond what lawmakers had expected.
Early indications suggest the measure will make it into the final bill. Senate Commerce Committee Chairman John Thune (R-S.D.) said he preferred the Senate's original payment plan, but that the Fed proposal wouldn't stall negotiations.
"If it's what it takes to get a bill, then I think we're all anxious to get a bill," he said Tuesday.
HEALTH
This week the Senate will consider President Barack Obama's pick to lead the Food and Drug Administration.
The Senate Health, Education, Labor and Pensions Committee will hold a hearing Tuesday to consider Robert Califf for commissioner of the Food and Drug Administration. Califf, a well-known cardiologist and lead researcher at Duke University, has bipartisan support in the Senate, though he has been criticized for his close ties to the pharmaceutical industry. A confirmation vote will likely be scheduled after Tuesday's HELP hearing. The previous FDA Commissioner, Margaret Hamburg, stepped down in the spring.
Califf's smooth ride to confirmation contrasts with the snail's pace at which the Senate Finance Committee is vetting President Obama's pick to lead the Centers for Medicaid and Medicare Services, Andy Slavitt. Senate Finance Committee Chairman Orrin Hatch (R-Utah) has said Slavitt would have to answer "tough questions" about his previous job working at Optum, a sister company of the UnitedHealth Group. Optum was tasked with fixing the technical glitches that hindered the HealthCare.gov rollout two years ago. President Obama nominated Slavitt in July, two months before he nominated Califf to lead the FDA.
The Senate HELP Committee is still negotiating its companion bill to the House-passed medical innovation legislation known as 21st Century Cures. At stake in the bill is funding for the National Institutes of Health. Republicans and Democrats agree that NIH is overdue for a funding boost. Democrats want to create a new mandatory spending program for NIH like the House-passed bill, but Senate Republicans are lukewarm to the idea. Despite the remaining differences, HELP Chairman Lamar Alexander (R-Tenn.) plans to release the first version of the bill this fall.
The House Energy and Commerce Oversight Subcommittee is scheduled to hold a hearing Thursday on this year's flu season. Subcommittee Chairman Tim Murphy (R-Penn.) wants to make sure this year's flu vaccine is effective. "Last year we endured a harsh flu season made worse by a poor vaccine match," Murphy said in a statement.
— Jon Reid
ENERGY
With the appropriations battle heating up, the question of what riders might get attached to the bill will dominate energy policy on Capitol Hill this week. Sen. John Hoeven (R-N.D.) has proposed riders that would block three recent EPA rulings: the waters of the U.S. rule, new standards regulating ozone emissions, and the recently released clean power plan.
A few other energy-related bills could get drawn into the omnibus debate or take a ride on must-pass legislation, like the highway bill. First is a bill that would reform the 1976 Toxic Substances Control Act, which has bipartisan support but has been stalled in the Senate thanks to Sen. Richard Burr (R-N.C.). Burr is holding up the bill in an effort to get the Land and Water Conservation Fund reauthorized, something that Sen. Mike Lee (R-Utah) opposes.  Second is a ban on crude oil exports, which members like Sen. Hoeven could try to attach to any measure with a shot of passing the Senate.
— Kevin Carty
FINANCE
The House Financial Services Committee will soon take up legislation dealing with Consumer Financial Protection Bureau rules, particularly those pertaining to auto and payday lending. But first, Securities and Exchange Commission Chair Mary Jo White will be on the Hill to present her fiscal year 2017 budget appeal.
House Republicans have largely spared the SEC the criticism they reserve for the CFPB and the Federal Reserve, among other financial regulatory agencies. However, Republicans will likely grill White on the commission's executive pay disclosure rule, finalized in August, which is seen by some conservatives as playing politics. Democrats, however, view the rule as a positive step towards measuring the extent and effects of income inequality.
Republicans are also likely to ask White about the SEC's recommendations to change a controversial Labor Department proposed rule on financial advisers. The rule has been a topic of major concern to members of both parties. The Labor Department is expected to soon finalize the regulation, which is a priority for President Obama and Labor Secretary Thomas Perez.
Last month, the House approved a bill to block the rule from going into effect. Though some Republicans would prefer that there be no new regulation governing financial advisers at all, citing the possible collateral damage for low- and moderate-income investors, their bill calls for the SEC to issue a fiduciary rule rather than the Department of Labor. Republicans are also attempting to block the implementation of Labor's rule through the appropriations process, which will be completed in the next few weeks.
— Gabe Rubin
TECH
The Senate Commerce Committee is scheduled to hold a markup Wednesday of legislation that would protect consumer's rights to post negative reviews of businesses, and a bill that aims to free up spectrum.
The committee is expected to approve the business review measure, which is sponsored by Committee Chairman Sen. John Thune (R-S.D.). The bill would nullify non-disparagement clauses that allow some companies to sue or fine customers who post negative reviews of them online.
The bill is backed by a bipartisan collection of six committee members. Commerce Committee ranking member Sen. Bill Nelson (D-Fla.) is a cosponsor along with Sens. Claire McCaskill (D-Mo.), Brian Schatz (D-Hawaii), Jerry Moran (R-Kan.), Richard Blumenthal (D-Conn.) and Steve Daines (R-Mont.).
Although the Senate's legislative days in 2015 are quickly diminishing, Thune has been optimistic about the bill's chances of getting to the floor.
The committee will also markup Thune's draft bill, the MOBILE NOW Act, aimed at freeing up bands of federally owned spectrum for the private sector. The discussion draft circulated Nov. 6, but despite the quick turnaround to markup, there are many provisions in the complex topic that will likely need further discussion.
The draft bill, which the committee has stressed is subject to change, would allow federal agencies to make money for giving up their airwaves for sale to businesses. An agency could receive up to 25 percent of the revenue earned in the sale of their spectrum.
The idea is that an incentive program like this would streamline the long and difficult process the government currently uses to relinquish its spectrum in auctions conducted by the Federal Communications Commission.
The FCC will hold its monthly open meeting on Thursday, where the commissioners will look to improve Wireless Emergency Alert systems. The agency seeks to improve the effectiveness of these alerts' content warning citizens of emergencies ranging from natural disasters to Amber Alerts. Broadcasters argue that a better alternative to wireless alert systems would be for phone carriers to enable FM radio chips in smartphones, but the FCC won't be discussing the topic.
The commission will also consider a proposal that would update the agency's wireless hearing aid compatibility rules, and continue work on a proposal to provide consumers with easier access to video programming and closed captioning on devices.
— Amir Nasr