Brad Ramsay, Loquacious Lawyer For State Utilities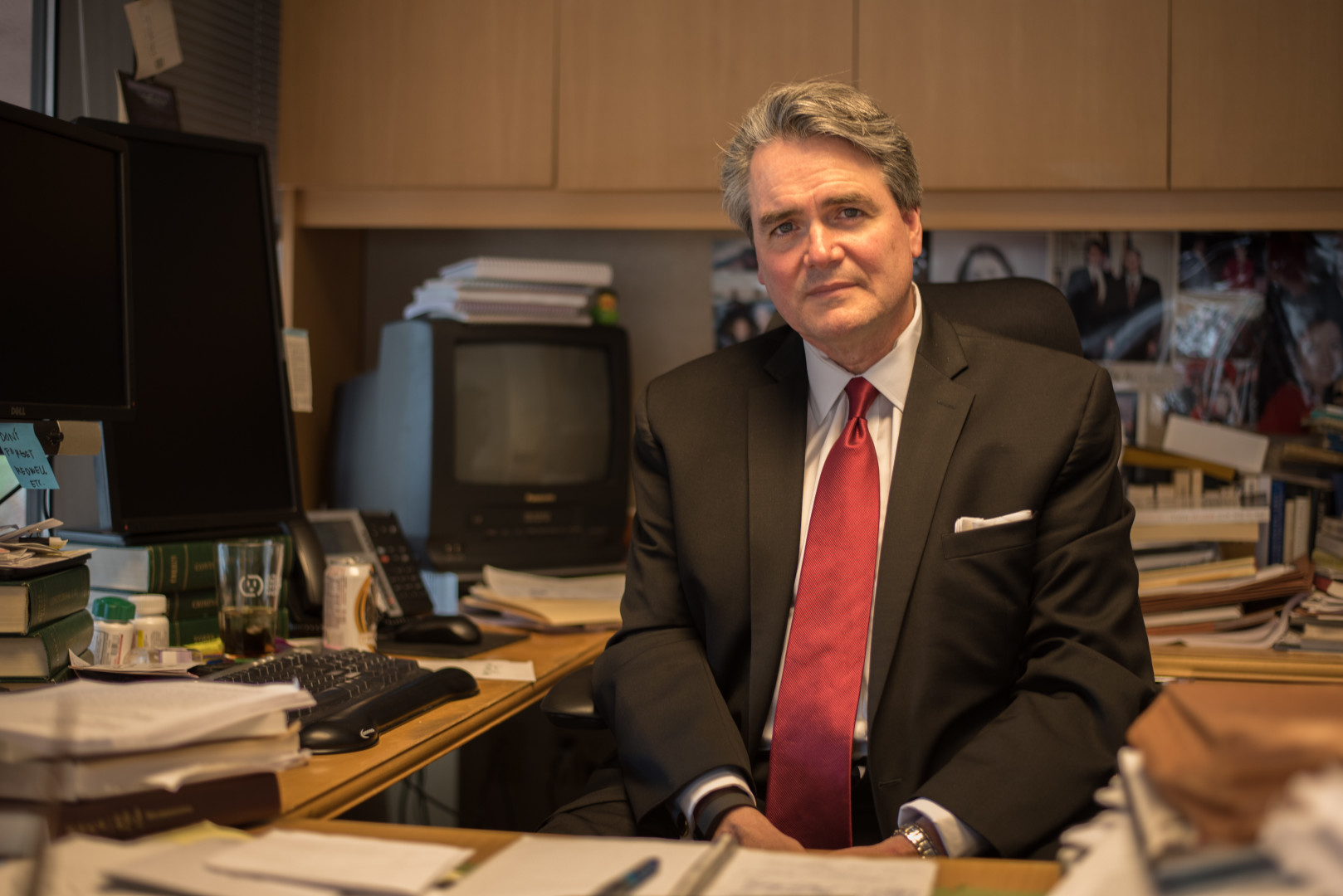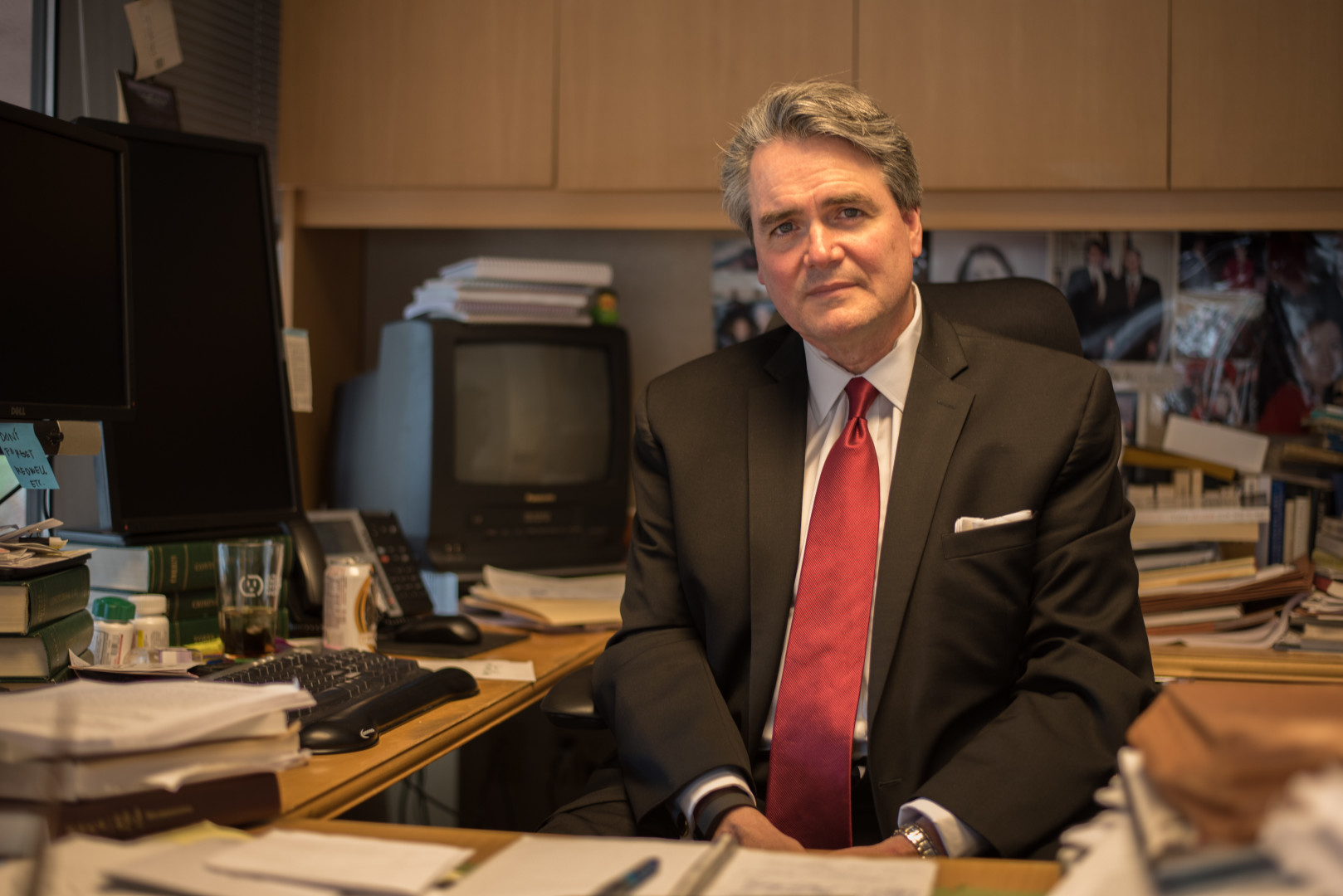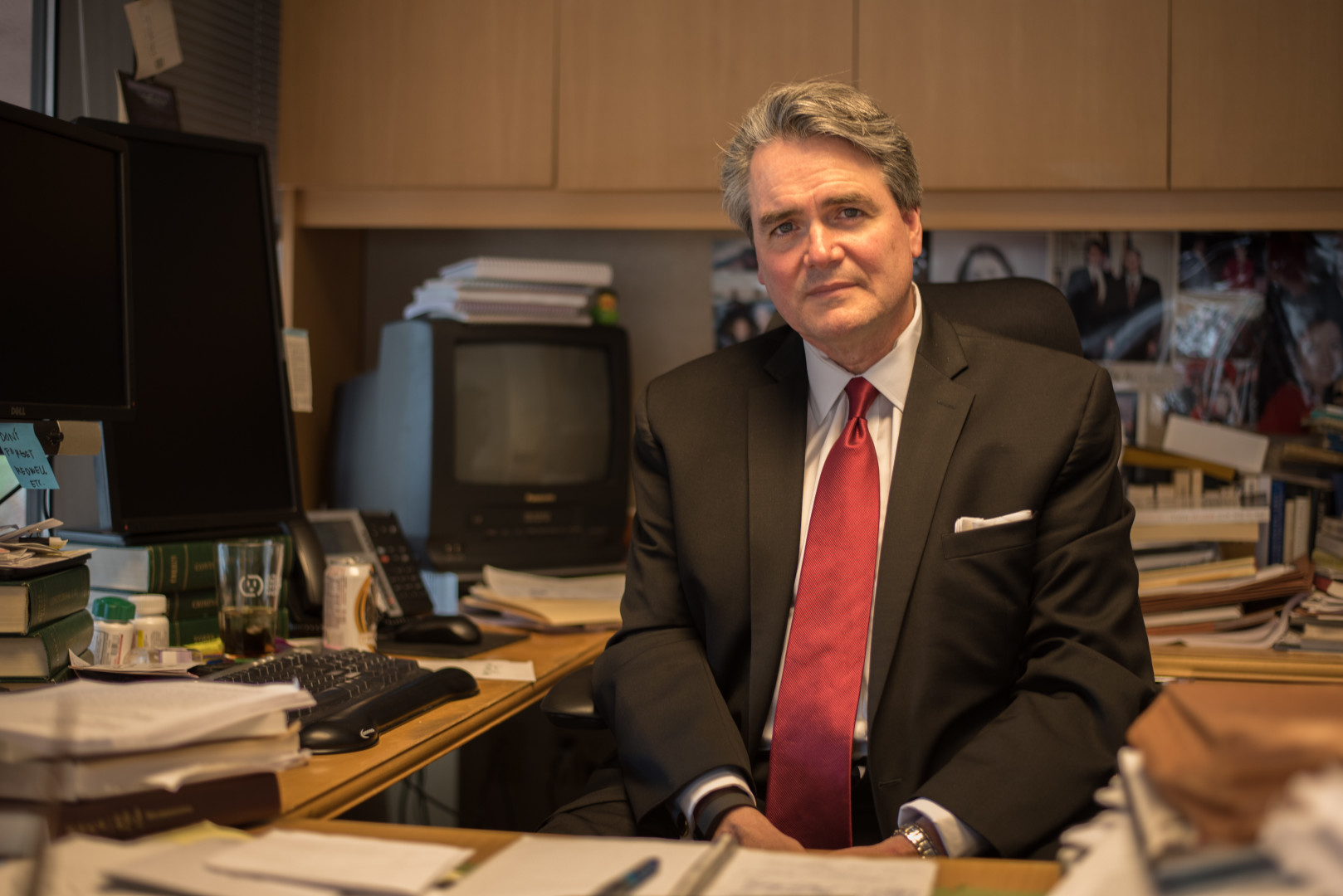 Brad Ramsay likes to talk. Ask him about mystery novels, Louisiana state sports, utility regulation or how he ended up going to law school – but get comfortable first.
Ramsay had recently returned from a meeting of the National Association of Regulatory Utility Commissioners in Austin, Texas, when he talked to Morning Consult. Brisket was served.
"I've got, oh, 500-some emails in my inbox," he said with a relaxed, southern cadence. "That's not bad, actually." As the utility trade association's general counsel, these are interesting times for Ramsay. His members are busy accounting for the Clean Power Plan, a sweeping initiative that aims to reduce carbon emissions from power plants, and the Federal Energy Regulatory Commission's ever-contentious rulemaking.
Ramsay isn't in every fight – he represents a diversity of utility commissioners, and he doesn't "go to war" without broad consensus. But when he does: "We're influential," he said. "That happens a couple times of year, and that's when it's really fun to work here. You get to do what we all came to Washington to do, and that's really fun."
Ramsay wasn't impressed with D.C. at first. "In Baton Rouge, we had a great football team, a sometimes-great basketball team," he said, as if that alone explained the Louisiana city's relative virtue. He came to the nation's capital in 1985 to work for FERC – ironically, the institution he's now trying to police.
He didn't last long. "Some are smart people, really know what they're doing," he said. "But a significant percentage would have been fired if they worked anywhere else." The freshly- minted lawyer from Louisiana State University said he shared a carpool with a FERC employee who spent his workdays reading novels.
In a sense, this gets at the crux of Ramsay's problem with federal regulators: In the governmental sprawl it's too easy to evade accountability. When FERC experiments with utility regulation – as they are with Order 745, a landmark rule that on electricity supply that has generation companies fuming – it's too easy for them to ignore feedback and criticism, he said.
State commissioners are naturally more accountable, he said, because they can't shelter themselves from public ire. "Name me the head of FERC," he said. "You can't. But when utility rates go up massively, everyone knows who the public commissioner is. I've had some of my members get death threats, by name."
After leaving FERC, Ramsay spent a few years in private practice in Washington before joining NARUC in 1990. He started off writing telecom briefs; now, he occupies a corner office that looks down on Vermont Avenue, just south of Thomas Circle. It's cluttered with ziggurats of accordion folders, paper-clipped briefers and doorstopper legal tomes. In short: It looks like a lawyer's office.
From here, NARUC serves as the go-between for federal regulators and state utility commissioners. The Clean Power Plan dominates more than a few agendas, Ramsay said, with states deciding how they're going to alter their "generation mix" to reduce emissions while keeping the lights on. Twenty-four states are suing the Environmental Protection Agency over the plan, Ramsay said, but it's not a fight NARUC itself will take on: "There's a variety of opinions. It's very common in the really big cases," he said.
Even if the ziggurats of paper add up to considerable physical tonnage, he bears their weight lightly. Perhaps the levity comes with a second lease on life: He beat lymphoma three years ago. The battle wasn't easy – the chemo bloated him with water weight, sucked the energy out of his bones and wiped out his thick mop of salt-and-pepper hair – but the hair grew back, and he made a point of making it into the office after his morning treatments.
If Ramsay's loquacious, it's because he's having fun. He's equally happy talking energy regulations as he is spinning up a video of his daughter, Tracy, playing the lead in a Los Angeles production of Les Miserables. Watching her belt out a number, he forgot anyone else was in the room. He mouthed the words, closed his eyes.
"You're lucky," he said afterward. "I usually cry when I listen to that."