Nothing to Fear vs. Fear Itself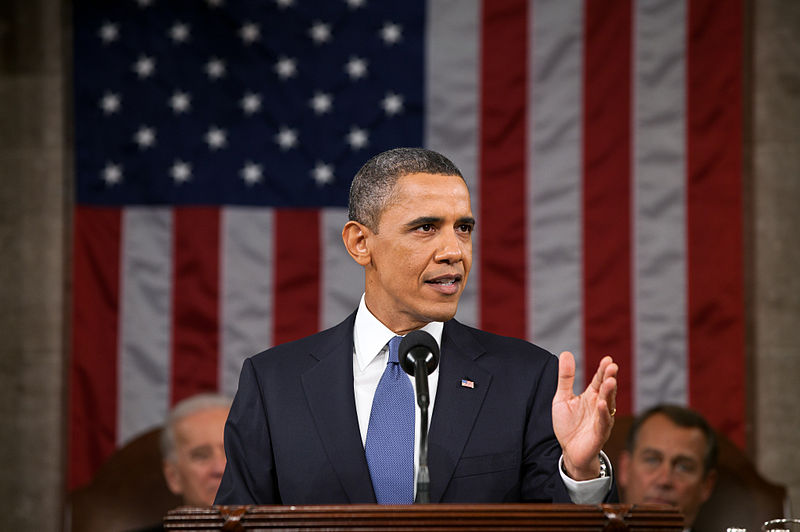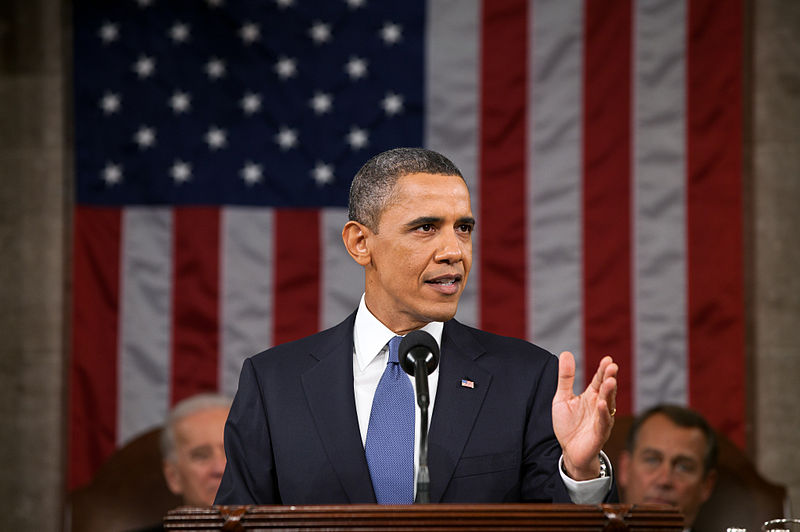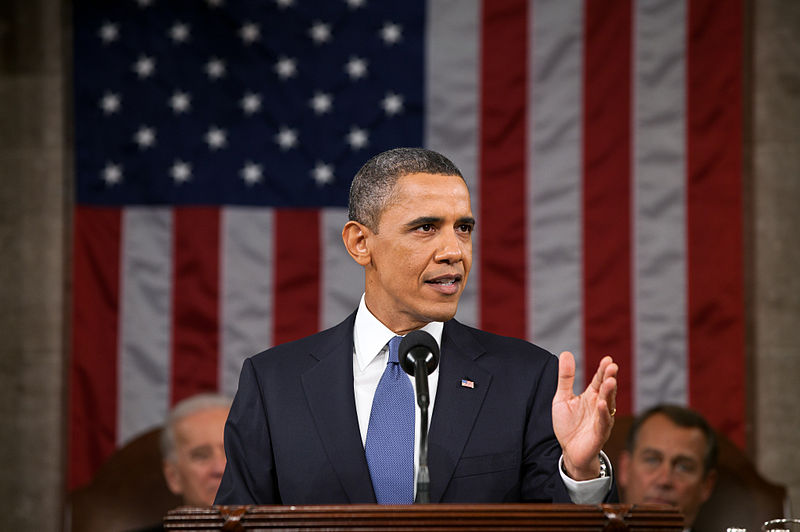 Amid international crises stirring a deep unease in the American electorate, the Obama administration and the Republican Party are offering voters two starkly different viewpoints: Nothing to fear versus fear itself.
Seven years ago, at the height of the economic downturn, incoming White House chief of staff Rahm Emanuel offered a glib summary of what would become the Obama administration's response: "You never want a serious crisis to go to waste," Emanuel then told the Wall Street Journal's CEO Council.
Though they ridiculed Emanuel at the time, in recent moments of deep anxiety and uncertainty, Republicans have taken that message to heart. The party has used two major crises in just the last year — one an unprecedented Ebola outbreak in West Africa, one the threat of terrorism inspired by the Islamic State — to portray themselves as the guardians of American national security.
At the same time, President Obama has spent his entire tenure in office, even before reaching the White House, making the case that government isn't inherently evil, that sound public policy executed at a federal level can handle even the most challenging crises.
"[T]here are some things we can only do together, as one nation," Obama told graduates at the University of Michigan in 2010, when he offered his most expansive remarks on the role of an efficient, well-run government.
A year ago, Republicans used growing voter angst over the Ebola virus breaking out in three West African countries, along with a new group of extremists overrunning cities in Syria and Iraq, to contrast themselves with Democrats in the run-up to the midterm elections.
National Republicans called for a ban on travel between the United States, Liberia, Guinea and Sierra Leone. Govs. Chris Christie of New Jersey and Paul LePage of Maine tried to hold a nurse named Kaci Hickox in quarantine after she returned from West Africa, though she showed no symptoms of the disease. The Republican National Committee paid for advertising tying both the Ebola crisis and the rise of the Islamic State to Democratic candidates.
This week, in the wake of terror attacks in Paris that left more than 130 people dead, about two dozen governors have said their states will not accept refugees from Syria. "As your governor, I will not stand complicit to a policy that places the citizens of Alabama in harm's way," Alabama Gov. Robert Bentley (R) said in a statement.
In Washington and on the campaign trail, House Speaker Paul Ryan, Senate Majority Leader Mitch McConnell and virtually every Republican presidential candidate has called on the administration to pause a program to bring refugees to the United States until federal agencies review screening procedures.
"I do not trust this administration to effectively vet the people who are supposed to be coming in in order to protect the safety and security of the American people, so I would not permit them in," Christie told conservative radio host Hugh Hewitt on Monday. "The fact is that we need for appropriate vetting, and I don't think that orphans under 5 should be admitted to the United States at this point."
(In both cases, Republicans won some Democratic support. New York Gov. Andrew Cuomo (D) joined Christie in implementing quarantines, and several Democratic senators called for a travel ban. New Hampshire Gov. Maggie Hassan (D) is among the governors trying to reject Syrian refugees, and Sen. Chuck Schumer has suggested a pause on bringing new refugees to the U.S.)
Both times, the White House took a sharply different course: A travel ban would have discouraged Americans from joining the fight against Ebola at a time when the global health community desperately needed capable, qualified volunteers. And keeping Syrian refugees out, President Obama said Tuesday in the Philippines, ran counter to American values.
"When candidates say, we wouldn't admit three-year-old orphans, that's political posturing," Obama told reporters on Tuesday. "They've been playing on fear in order to try to score political points or to advance their campaigns. And it's irresponsible. And it's contrary to who we are. And it needs to stop, because the world is watching."
Fear can be a powerful tool in motivating voters, and polling shows voters are in no mood to trust the federal government.
Fifty-five percent of voters say they do not trust the executive branch very much or at all, and 68 percent say they don't have much trust in the legislative branch, according to a September Gallup survey. Just 30 percent of Americans say the country is headed on the right track, according to a new Morning Consult poll.
The current debate is likely to bleed into the 2016 presidential contest, after Democratic front-runner Hillary Clinton signaled she hews much more to the Obama administration's views of the refugee crisis than to Republican caution. "The idea that we'd turn away refugees because of religion is a new low," Clinton wrote in a tweet on Tuesday.
That is a fight Republicans have signaled they are willing — even eager — to have.