Test Ride on Year-End Appropriations Hits Hiccup in Senate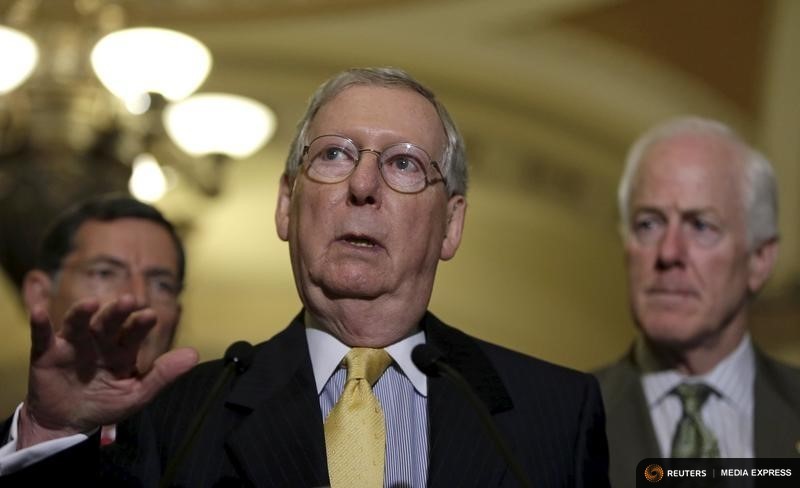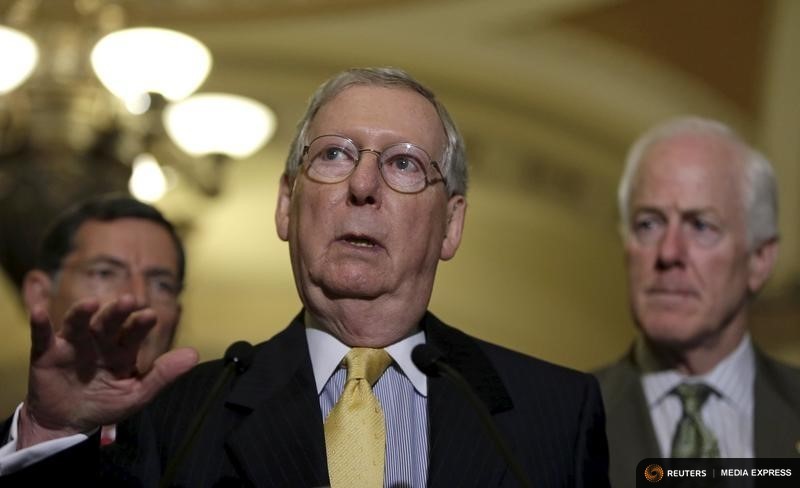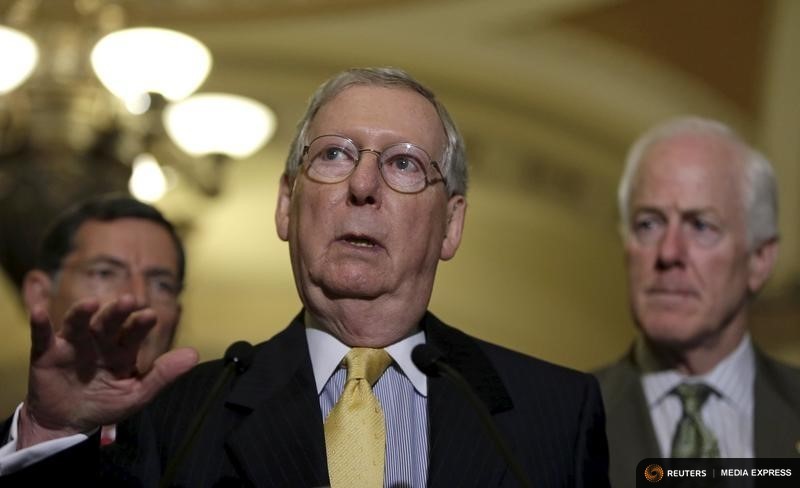 A revised appropriations bill in the Senate fell victim Thursday to what many fear will sink an all-encompassing year-end spending bill next month: controversial policy language.
The Senate's consideration this week of the Transportation, Housing, and Urban Development spending bill was in many ways a test run, a chance for members to work through a number of bipartisan amendments in the open ahead of their votes on a year-end omnibus spending bill. Not all spending will see that kind of deliberation, with time running short.
Both Sens. Susan Collins (R-Maine) and Jack Reed (D-R.I.), the chair and ranking member of the relevant appropriations subcommittee, had hoped they could pass the bill before taking off for a Thanksgiving break. It would have been only the second spending bill to make it past the Senate this year.
That, however, was before presidential contender Sen. Rand Paul (R-Ky.) introduced an amendment to the bill that would prevent new refugees from about 30 "high-risk" countries from receiving federal benefits. He then blocked all other amendments from coming to the floor until his proposal got a vote.
"I think it's a very reasonable request to have a vote on that, and therefore until I am allowed to have a vote, for which I think the American people are clamoring for, I will continue to object," Paul said on the Senate floor. In doing so, he prevented an amendment co-sponsored by Senate Majority Whip John Cornyn (R-Texas) and Senate Minority Leader Harry Reid (D-Nev.) from being considered.
"I understand that Sen. Paul has raised an issue that is an important issue," Collins retorted. "It does not belong on this bill, and indeed would result in this bill not progressing."
Collins was right. Paul's refusal to allow the consideration of any more amendments led Senate Majority Leader Mitch McConnell (R-Ky.) to take the bill off the floor entirely, something that frustrated the measure's lead negotiators. "Sen. Collins and I were both disappointed," Reed said in an interview after McConnell yanked the bill. "We had a series of bipartisan amendments. We were actually hoping we could even wrap it up today."
"It was a surprise to me that we ran into this roadblock," Collins told reporters. "We were making very good progress. Given the little time, I cannot be very optimistic that we're going to be able to return to the bill."
Cornyn said he doesn't expect the spending bill, dubbed T-HUD, to make another appearance as a stand-alone measure. He said the only individual appropriations bill likely to come to the floor before a Dec. 11, when the current stopgap measure expires, would be a defense spending bill. Democrats have already blocked that measure twice.
Thursday's saga could be a preview of what lies ahead. Though McConnell has repeatedly said he has no intention of allowing the government to shut down on his watch, the battle over the omnibus looks like it will hinge on what policy provisions Republicans attempt to include — and whether Democrats and the White House will accept them.
"There is nothing wrong with having riders on a bill," Sen. Jerry Moran (R-Kansas), a member of the Senate Appropriations Committee told reporters Thursday. "I hope we have a full, robust set of provisos in the appropriations bill that can be discussed, debated, considered, and sent to the president."
For their part, Senate Democrats have warned the GOP against including "poison pill" riders, such as efforts to defund Planned Parenthood or weaken the Dodd-Frank financial regulation law. In light of the Paris terror attacks, language to pause the Obama administration's proposed uptick in Syrian refugees may also join that list.
Until Paul brought his amendment to the floor, the Senate had planned on spending the second half of the week considering the revised T-HUD bill. It is one of the 12 spending bills that constitute the regular government funding process. Congress won't have time to consider all 12 individually, but since T-HUD is one of the biggest domestic spending bills, it made sense to allow senators to debate it on the floor.
Even if it had passed, the T-HUD bill would have been rolled into a bigger bill, called an omnibus, to cover all 2016 appropriations. In the wake of a budget deal that allows Congress to spend an additional $66 billion this fiscal cycle, lawmakers are currently drafting such a measure.
Still, the T-HUD debate offered a glimpse into what the transportation and housing sections of the final omnibus might look like. In the wake of the budget deal, the revised bill features an additional $1.5 billion in funding above the original proposal.
Collins said in an interview Wednesday night said she didn't think that the bill the Senate considered Thursday would differ all that much from the language that makes it into the final omnibus, a sentiment that Reed echoed.
"We were able to, with the additional resources, fill most of the pressing demands at [the Department of Housing and Urban Development]," Reed said. "For example, we were able to increase the HOME program, from a very modest level up to about $900 million," he said, a reference to a block grant program that state and local governments use to fund affordable housing.