Marilyn Tavenner Isn't Wasting Time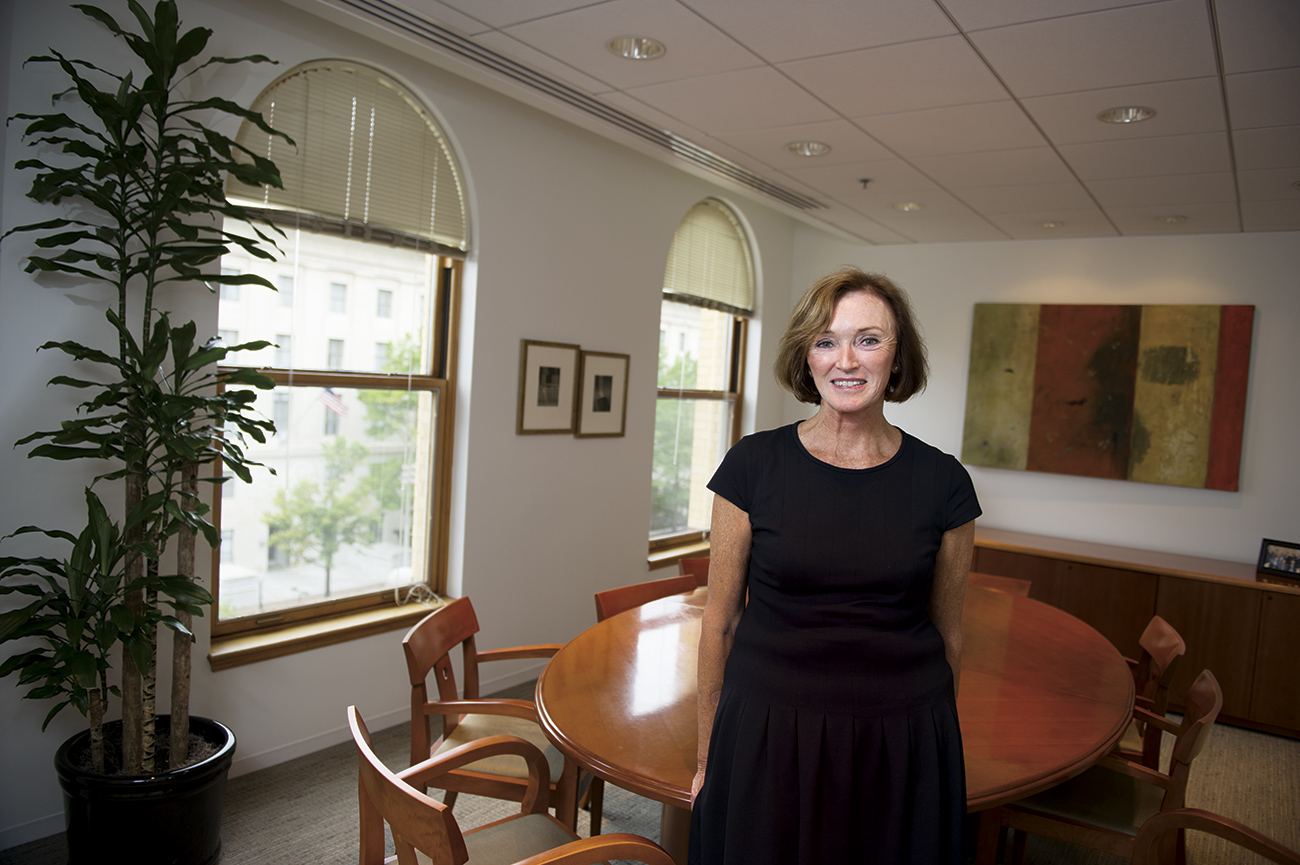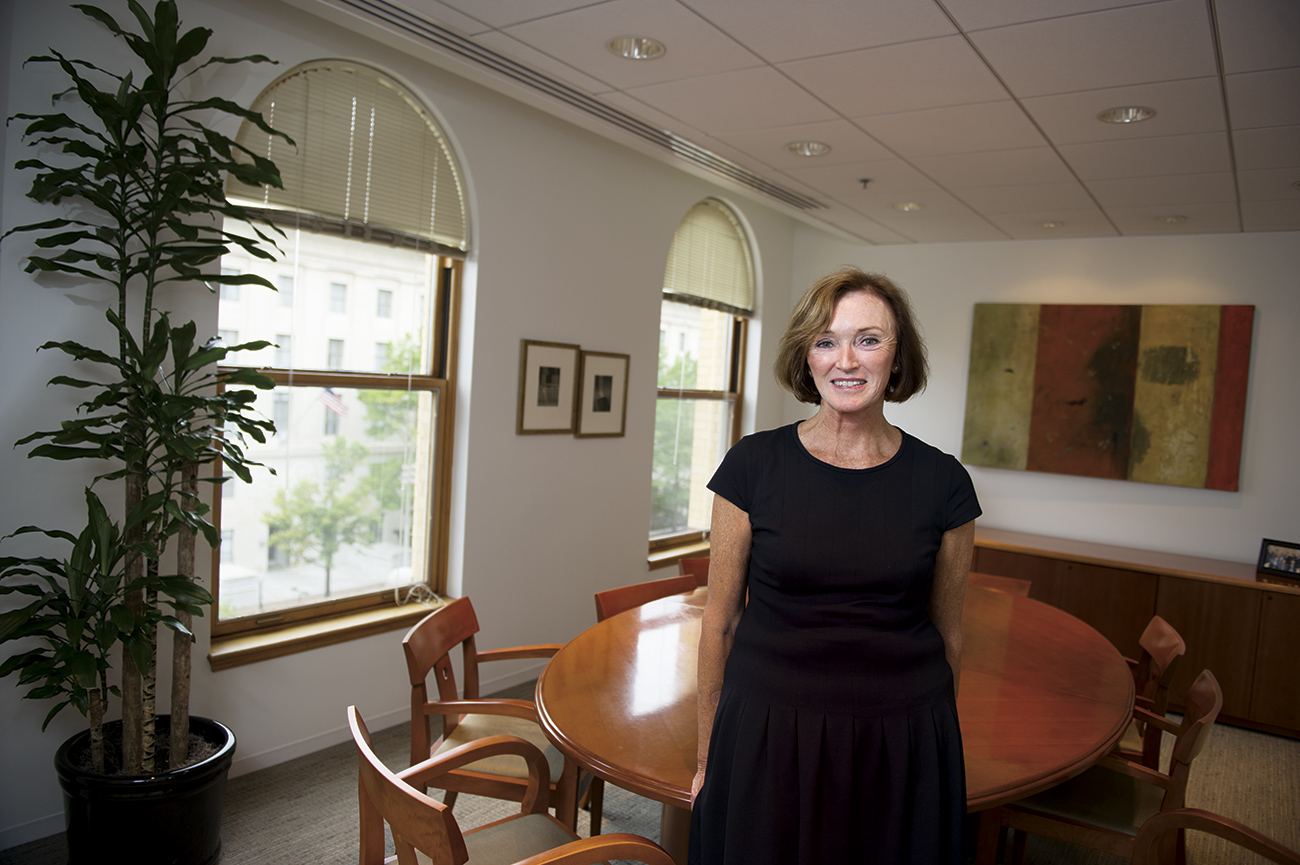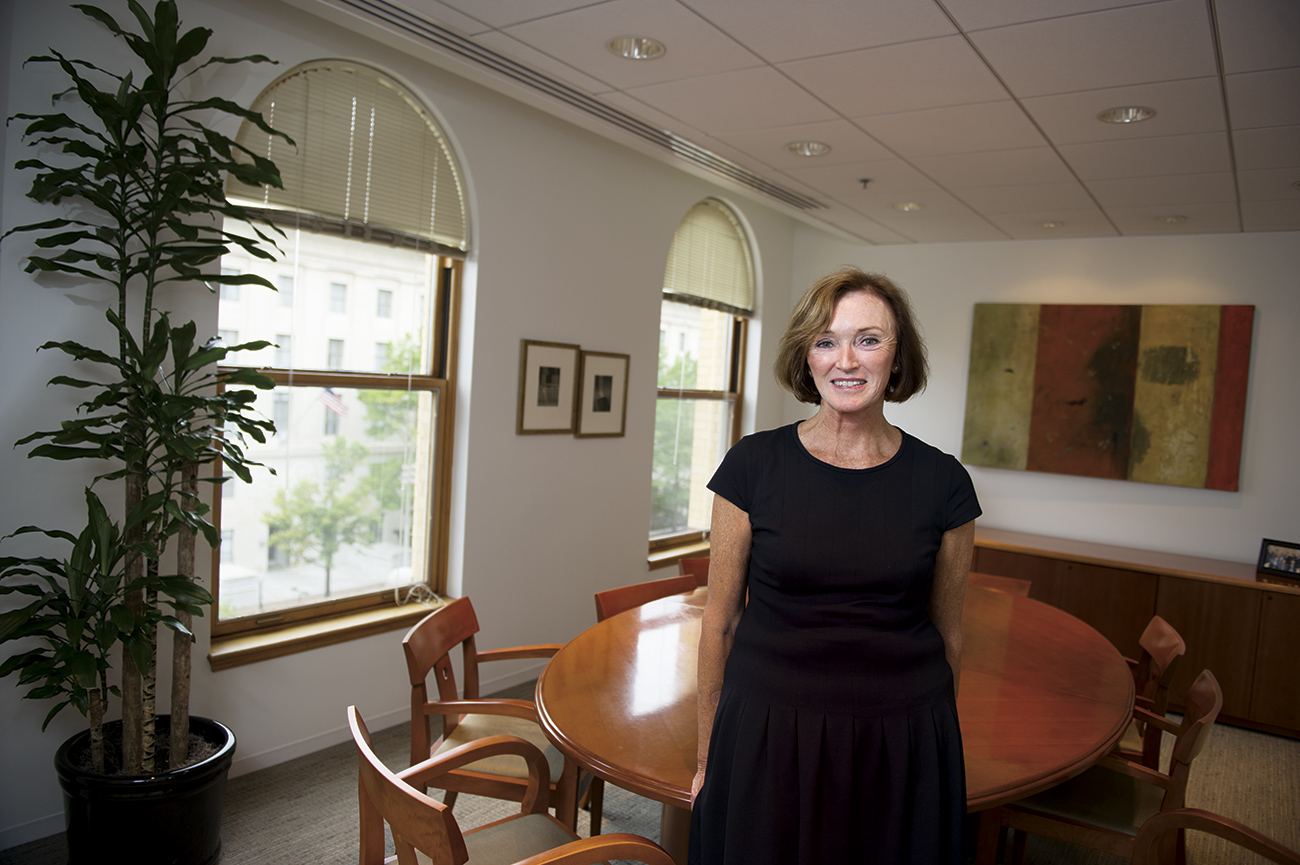 For Marilyn Tavenner, the new CEO of America's Health Insurance Plans, it's important to get started on the right foot. That's why she met with Steve Ubl, CEO of PhRMA, last Tuesday to talk about the rising cost of healthcare.
"I'd love to be able to have a working solution with pharma," she said. "We're not there yet, but it would be great to be able to approach the problem together."
The cost of health care, and drugs in particular, has become a heated point of debate. But Tavenner said the mood's collegial, even if nobody's blinking. Both she and Ubl are new in their jobs – he started in November – and these are interesting times for insurers and drug-makers alike as they adapt to a new paradigm for payments.
In conversation, Tavenner sounds like the nurse she is: direct, but gentle, a skill perhaps honed during her 15 years on the floor.
A native of small-town southern Virginia – "it's a little different from Washington," she said – Tavenner speaks directly, with a Roanoke accent. Prior to her time at CMS, Tavenner served as secretary of Virginia's Department of Health and Human Services to then-Gov. Tim Kaine, and spent 24 years at Hospital Corporation of America, starting out as a floor nurse at the network's Richmond hospital and rising to Group President of Outpatient Services.
Tavenner ascended to AHIP's top job in late August, after stepping down as administrator of the Centers for Medicare and Medicaid Services in February. Tavenner led the agency during its troubled roll-out of Healthcare.gov, lending a steady hand as the Affordable Care Act's public face got its sea legs.
The confessed yoga-and-Pilates addict has had a busy three months: by her reckoning, she's spent a third of her time getting to know the board and wrapping her head around the strategy; a third getting to know the AHIP team; and a third on the Hill. None of this is unfamiliar ground – you don't get to sit behind the big desk at a D.C. trade association without putting in miles on the Hill – but as the federal government begins to pay for Medicare and Medicaid based on quality of care, not quantity, the industry is certainly sailing into terra incognita.
Which doesn't phase Tavenner. "We see that as a leadership role for us. This is the convo we had a couple week ago," she said, referring to her first AHIP board meeting. "Medicare Advantage gave us an opportunity to get started in that area. And part of that has to do with agreeing on quality standards, and agreeing on outcome standards."
Claire Krusing, AHIP's press secretary, said the selection of Tavenner – until recently an administration appointee – as CEO signals that the organization is eager to partner with the government to shift payment models.
"Marilyn's appointment was very much a sign that the industry is looking to strengthen public-private relationships going forward," she said.
The shift to quality-based care is a better means of getting the consumer involved in their health care plan, she said, which she intends to make a priority during her tenure at AHIP.
"I think most of the industry sees whether you want to call it paying for value or paying for quality, that that's the way of the future if we really want to get the consumer involved," she said.
It's such a big priority, in fact, that she's ready to hang her legacy on it. "That is what I'd like to be known for: that we actually got consumers engaged in understanding their health plan," she said. "Maybe not loving it – but right now they see it as only important to them because something's wrong with them."
Though she presided over Healthcare.gov's rocky first months, Tavenner doesn't paint herself as a crisis manager. If she has a style, she said, it's hands-on: "I like to think I'm not a micromanager," she said, "but until I learn a subject, I spend a lot of time observing, talking to teams, learning bout what's going on, and making sure I'm comfortable with the direction."
If she's stressed about the new job, she doesn't show it. In our interview, she sounds light and refreshed. Maybe it's her upcoming vacation off the coast of Honduras, where she plans on SCUBA diving in the Caribbean's "clear, warm waters." Or maybe she's just a little tougher than most of the lobbyists in D.C. – 15 years as a floor nurse will do that to you, after all.
"There's a lot that nurses can bring to the table," she said. "It's the greatest career."