Poll Update: Bernie Sanders, Rock Star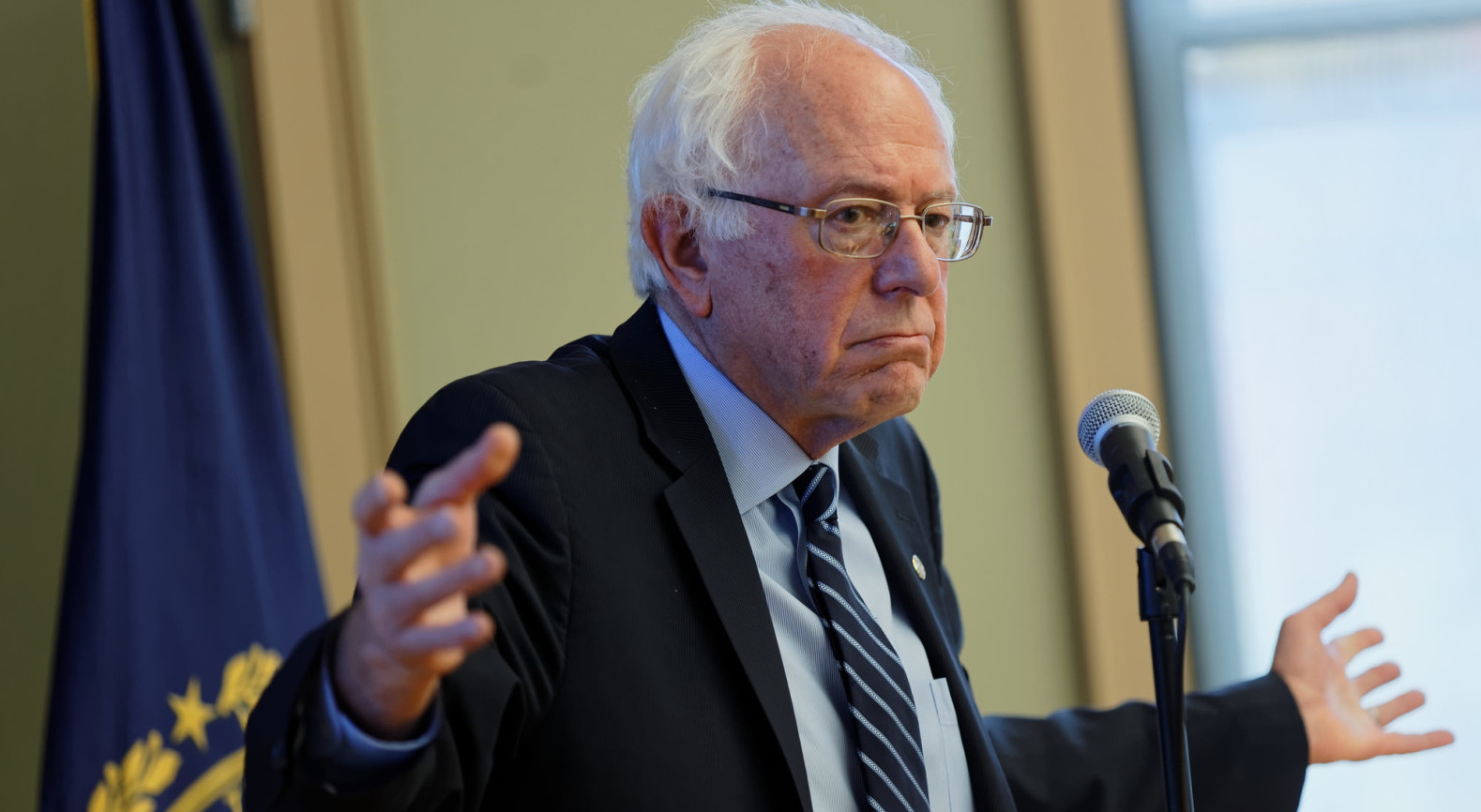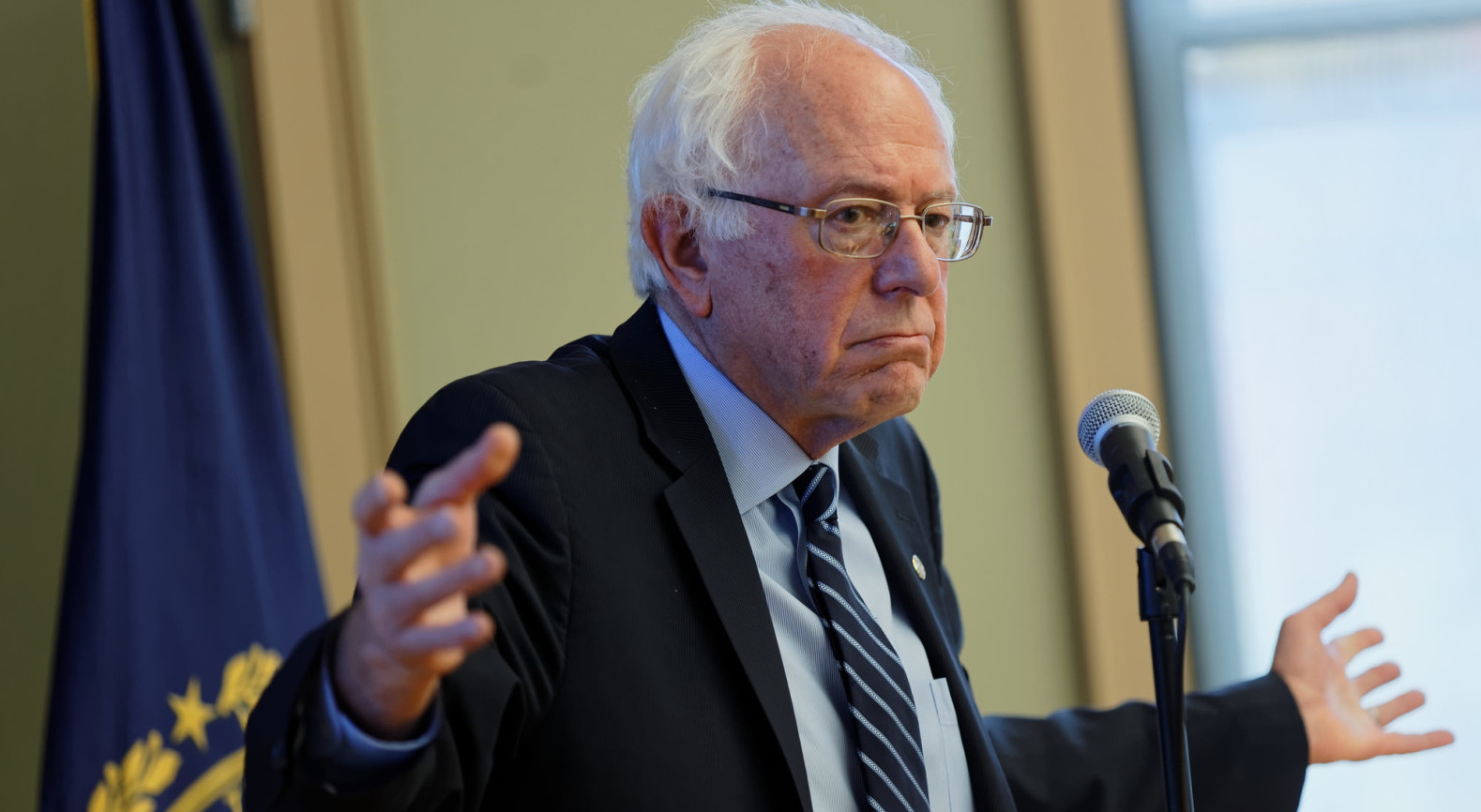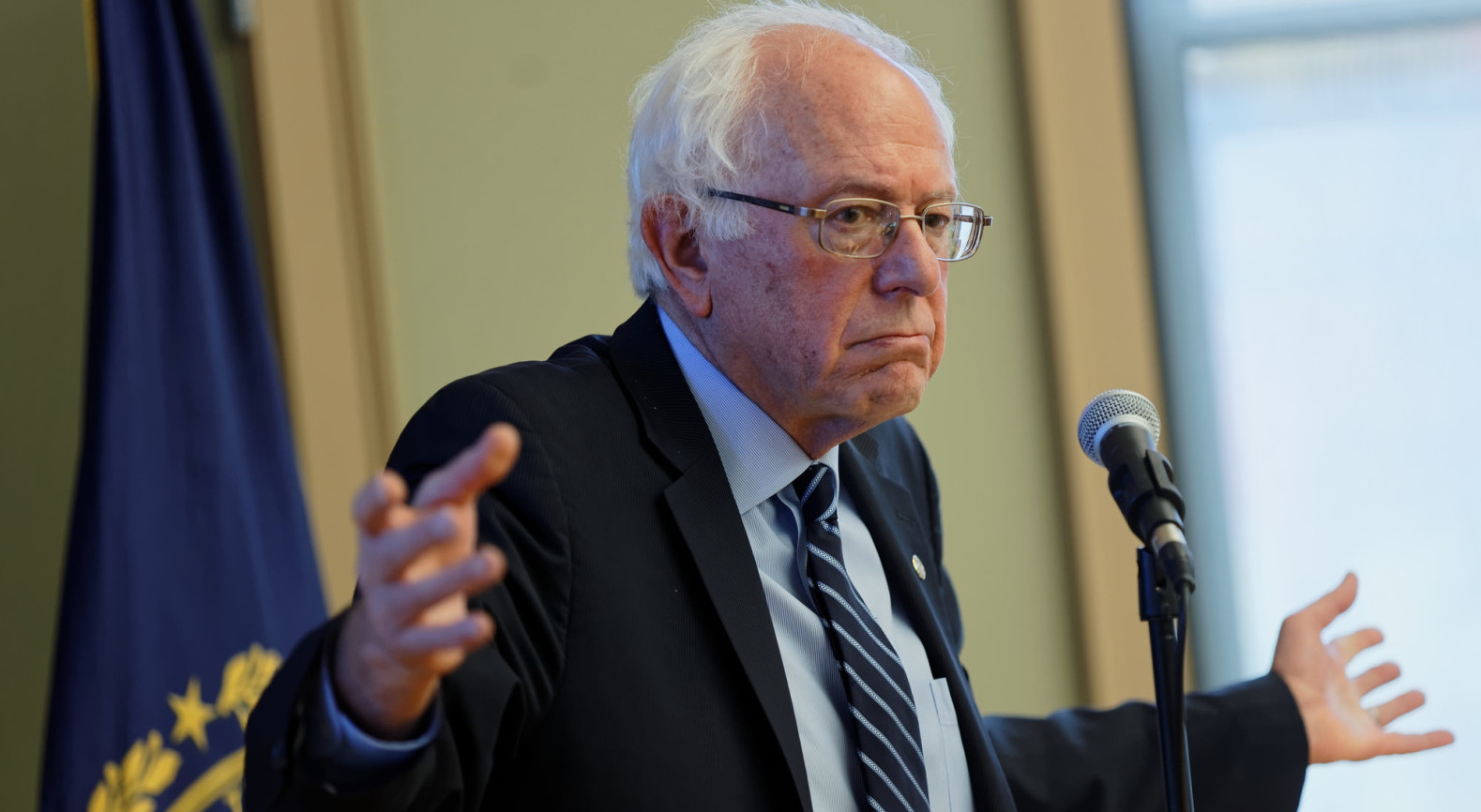 In today's edition: Cruz and Rubio on the rise; the Republican race, in two poll questions; what next decade's House of Representatives will look like; none of us trust each other; white Christians declining as share of population; Obama's terrible ISIS poll numbers; and Americans are looking forward to the Iowa caucuses.
Bernie Sanders is the Most Popular Senator in America
Sen. Bernie Sanders, the Vermont independent running for the Democratic presidential nomination, has eschewed party labels during his decades-long political career. And voters in his home state love him for it.
A comprehensive survey of more than 75,000 voters in all 50 states, conducted over several months by Morning Consult, shows Sanders has the highest approval rating of any United States senator among his own constituents, at 83 percent.
And while voters disdain Congress as a whole, they have much more positive views of their individual senators: The polling shows 69 of 100 United States senators have approval ratings of 50 percent or higher among their own constituents.
Only one senator has a disapproval rating higher than 50 percent among his own constituents: Senate Majority Leader Mitch McConnell (R-Ky.), who is still recovering from tens of millions of dollars in negative campaign ads thrown against him when he won re-election in 2014.
Members from smaller states tend to have higher approval ratings: All 14 senators from states with just three electoral votes sport approval ratings north of 50 percent, and seven have approval ratings higher than 60 percent.
The 44 Senate Democrats are seen in a slightly better light than the 54 members of the Senate Republican Conference: Democrats had an average approval rating of 54 percent, while Republicans have an average approval rating of 51 percent. Both parties are blown out of the water by the two hugely popular independents, Sanders and King.
Check out our nifty chart showing all 100 senators' approval ratings, right here.

A Message from Bring the Vote Home:
Bring The Vote Home is a national initiative designed to collect senior opinions on a wide range of issues while simultaneously empowering senior citizens, disabled Americans, their caregivers, and skilled clinicians to engage fully in America's electoral democratic process via information distribution, voter registration, and absentee ballots. Learn more at our new website, bringthevotehome.org.
Trump Leads, Cruz and Rubio Rise
A new Morning Consult tracking survey out this morning shows real estate tycoon Donald Trump still atop the Republican field by a wide margin, but new state surveys show Sens. Ted Cruz (R-Texas) and Marco Rubio (R-Fla.) making a play for early delegates.
The Morning Consult poll puts Trump at 38 percent of the vote, well ahead of retired neurosurgeon Ben Carson's 15 percent. Cruz receives 7 percent of the vote nationally, while Rubio and former Florida Gov. Jeb Bush (R) are tied at 6 percent each.
Trump maintains his lead in early-voting Iowa and New Hampshire, according to new polls from Quinnipiac and Suffolk Universities – but not by much. In Iowa, Trump scores 25 percent of the vote, barely ahead of Cruz's 23 percent (Carson is at 18, Rubio at 13). Suffolk has Trump up 22 percent to 11 percent for Rubio, 10 percent for Carson and 9 percent for Cruz and Ohio Gov. John Kasich (R). CBS/YouGov show similar numbers, though they have Trump at or just above 30 percent in both states.
Here's one reason Trump scores so highly: Republican voters love him. Among the contenders, no other candidate save Carson scores favorable ratings as high as Trump's. Among Republican voters only:
Candidate               Fav Unfav
Donald Trump            69%  25%
Ben Carson              64   21
Marco Rubio             59   17
Ted Cruz                59   19
Mike Huckabee           53   28
Jeb Bush                50   37
Chris Christie          45   34
Carly Fiorina           43   29
Rand Paul               42   36
Rick Santorum           36   32
John Kasich             28   28
Lindsey Graham          24   34
The 2016 Republican Field, in Two Poll Questions
A new Washington Post/ABC News poll finds 52 percent of Republicans and Republican leaners say the ability to bring change to Washington is the most important to them when deciding how to vote for a presidential nominee. Twenty-eight percent say honesty and trustworthiness is most important, while just 11 percent say the candidate with the best experience would have the edge.
Which candidate is seen as most able to bring change? Donald Trump, with 47 percent. The most experienced? Jeb Bush, at 33 percent.
A Message from Bring the Vote Home:
Bring The Vote Home is a national initiative designed to collect senior opinions on a wide range of issues while simultaneously empowering senior citizens, disabled Americans, their caregivers, and skilled clinicians to engage fully in America's electoral democratic process via information distribution, voter registration, and absentee ballots. Learn more at our new website, bringthevotehome.org.
Foresight Is 2020
Texas politicos, start your jockeying now. The Lone Star State is likely to earn two more seats in Congress after the 2020 Census, according to new projections using mid-decade Census data, which would increase its delegation to a whopping 38 members.
The numbers, crunched by UNC's Carolina Population Center, show Florida, North Carolina and Virginia are all likely to add a seat after the next round of reapportionment. Arizona, California, Colorado and Oregon are close to adding enough population to win new seats, though the early data isn't conclusive yet.
Northern and Rust Belt states will, once again, draw the short straws: UNC projects Illinois, Michigan, Minnesota, New York, Ohio, Pennsylvania, Rhode Island and West Virginia all stand to lose seats (Rhode Island would become the eighth state with just one member of Congress).
The big picture, for all of you plotting 2024 presidential campaigns: The numbers suggest a net move of two electoral votes to solidly Republican states (+2 in Texas, +1 in Arizona, -1 in West Virginia), and two electoral votes to toss-up states (+1 in Florida, North Carolina, Virginia and Colorado, -1 in Ohio and Pennsylvania). The Blue Wall would lose two electoral votes (+1 in California and Colorado, -1 in Illinois, Michigan, Minnesota, New York and Rhode Island).
Whom Do You Trust?
A few weeks ago, we took a look at a deeply distrustful electorate, one that doesn't believe either major party represents them and sees the country headed off on the wrong track. Now, our friends at the Pew Research Center found something even more depressing: We don't even trust each other.
Just 34 percent of voters – including only 23 percent of self-described independents – say they have a great deal or good deal of confidence in the wisdom of the American people when it comes to making political decisions. That's down from 57 percent in 2007.
Voters have broadly favorable impressions of the U.S. Postal Service – despite the fact that it loses hundreds of millions of dollars every month – and of agencies like the National Park Service, the CDC and NASA. The only agency less popular than the IRS: The Department of Veterans Affairs.
Do you have a favorable/unfavorable view of ___?
Fav Unfav
US Postal Service       84%  14%
Park Service            75   11
CDC                     71   19
NASA                    70   17
FBI                     68   19
Homeland Security       64   30
Defense Department      63   29
CIA                     57   27
Social Security Admin   55   37
NSA                     52   31
EPA                     52   38
Justice Department      46   47
Education Department    44   50
IRS                     42   52
Veterans Affairs        39   52
Congress                27   69
The largest partisan gaps in favorablity ratings involve the agencies the Obama administration has used to advance some of its key goals: Democrats rate the Department of Health and Human Services 29 points better than do Republicans, and they rate the Environmental Protection Agency 28 points higher. The percentage of Republicans who see the Justice Department in a positive light has plunged 21 points among the most conservative over the last two years, Pew found.
A Different Kind of Pew Poll
Ron Brownstein: "White Christians have fallen below a majority of the U.S. population – and they are moving to the right politically as they recede. The result is that, like race and age, religious affiliation marks a sharpen­ing point of distinction between Republicans and Democrats, previously unpublished results from the Pew Research Center's massive Religious Landscape survey show."
White Christians represent 46 percent of American adults, down from 55 percent in 2007. White Christians represent as large a share of the Republican electorate as they did in 1984. Mitt Romney won 14 of 15 states where evangelical Protestants make up at least 30 percent of the population, and President Obama won all but one state where they constitute less than 20 percent of adults.
Obama's Terrible ISIS Numbers
From this week's Washington Post/ABC News poll: "Do you approve or disapprove of the way [President] Obama is handling the extremist group known as the Islamic State, or ISIS?"
App Dis
11/19/15       35% 57%
9/28/14        50  44
"Do you support or oppose the United States taking in refugees from the conflicts in Syria or other Mideast countries after screening them for security?"
Support        43%
Oppose         54
Just For Fun
Think there's too much coverage of the presidential race? Apparently the media is scratching a very real itch. A Bloomberg Politics poll conducted by Selzer & Co. finds more adults are looking forward to the Iowa caucuses this year than the opening of the new Star Wars movie.
The poll, conducted Nov. 15-17, finds 28 percent of American adults say they are most looking forward to the Super Bowl. The caucuses are second, at 20 percent, and Star Wars clocks in third, at 19 percent. Just 9 percent say they're most psyched for the NCAA men's basketball tournament.