Chris Christie's Moment(?)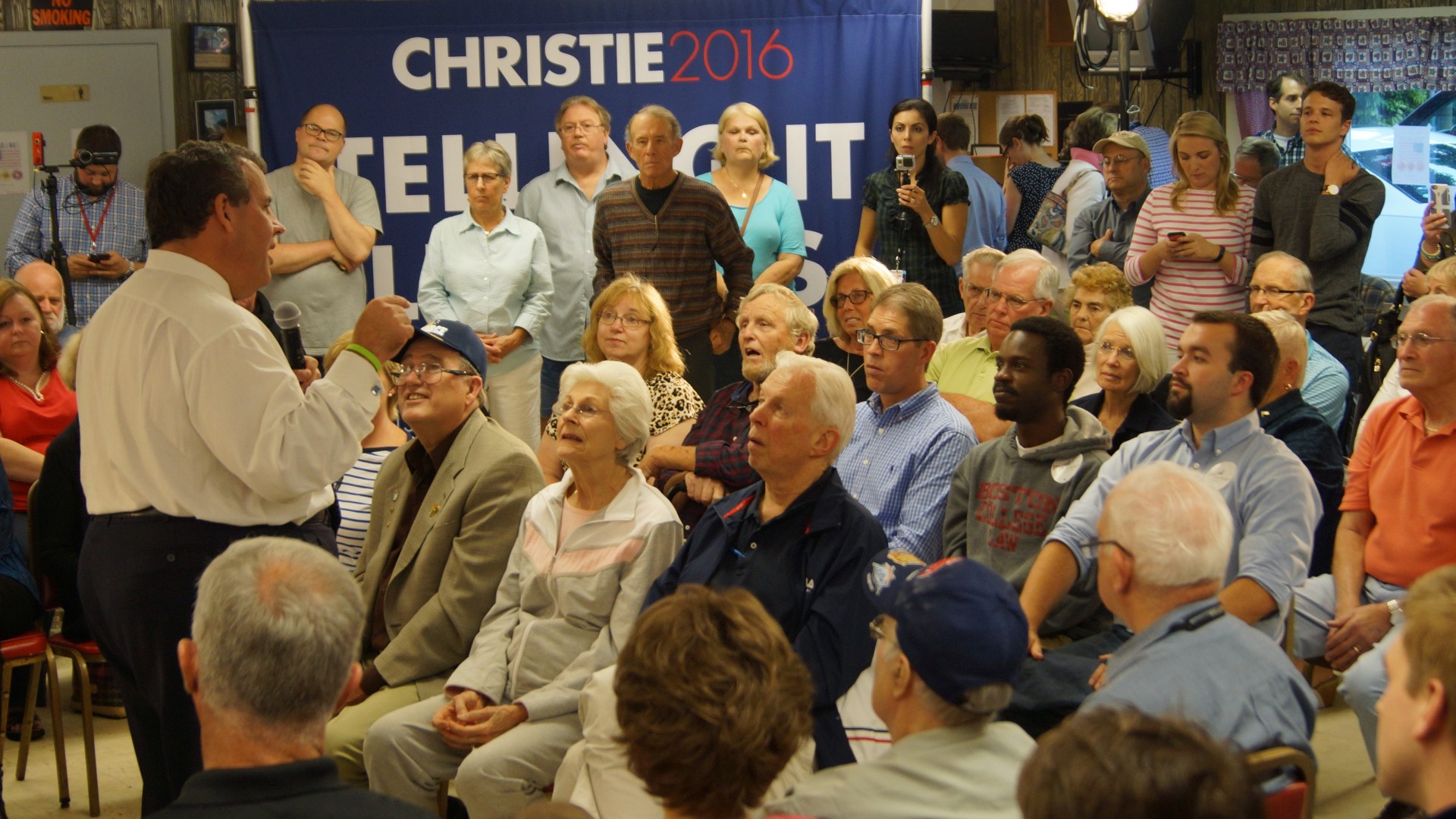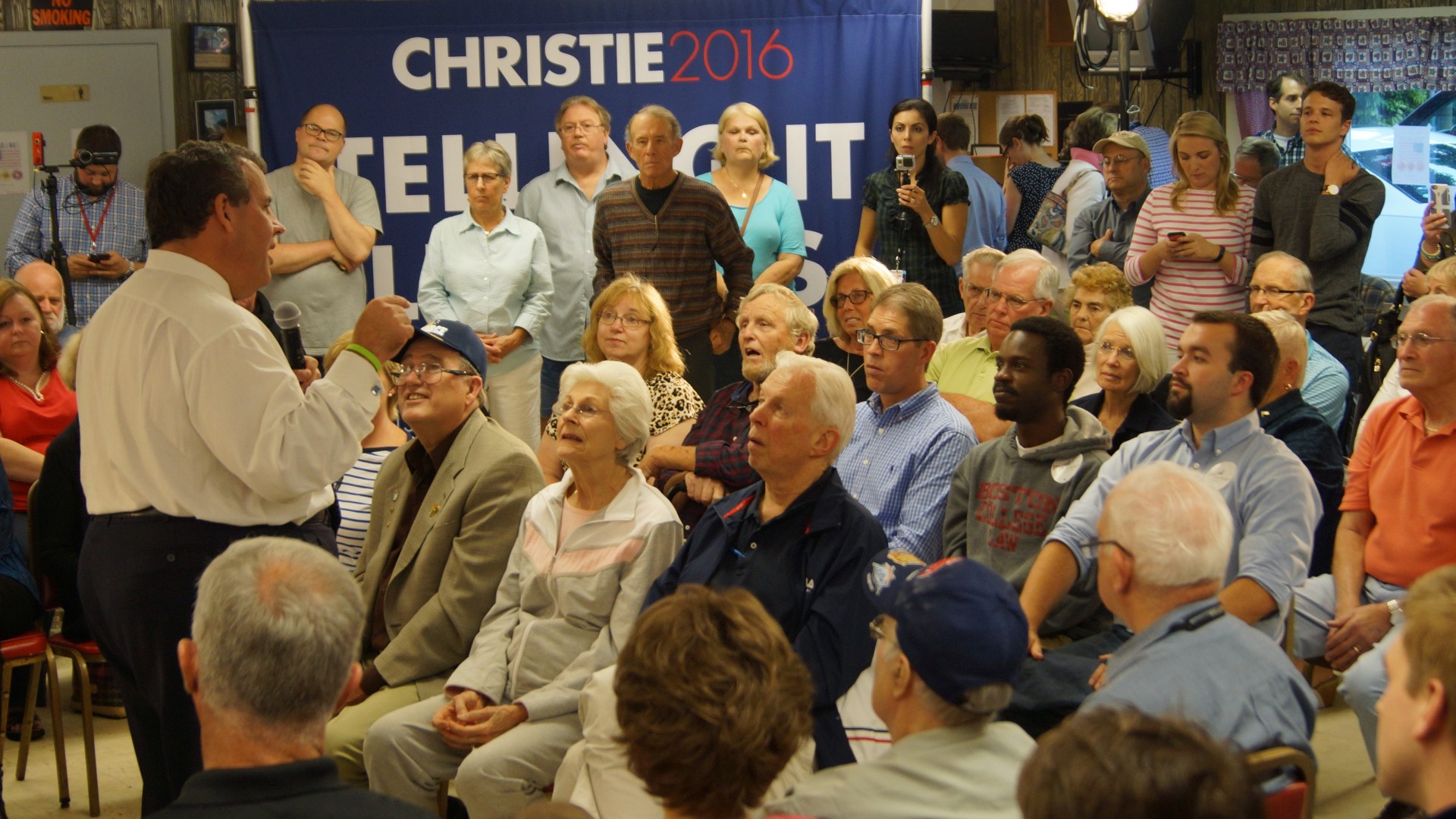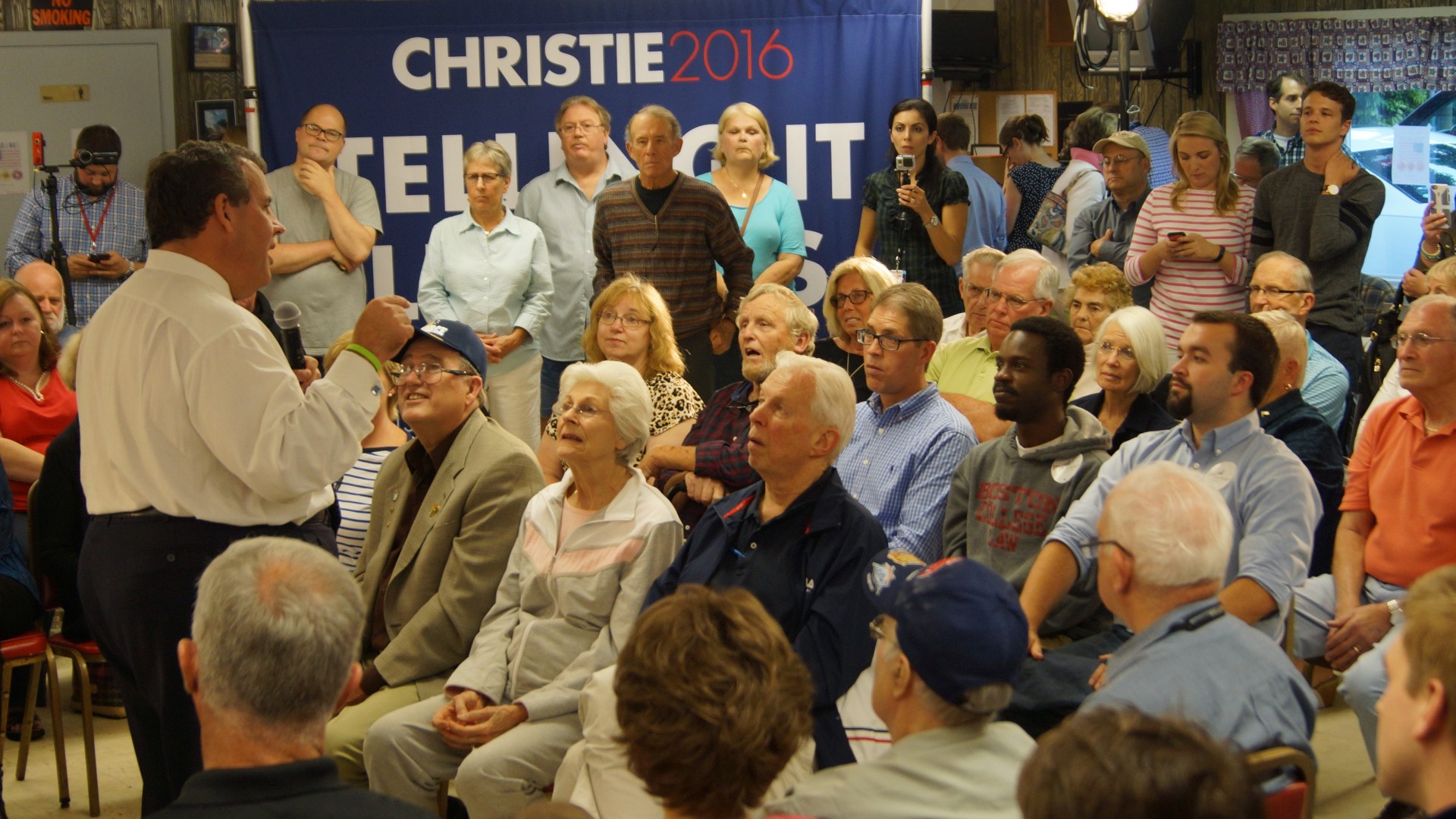 In today's edition: Christie's second look, Bush vs. Rubio, Clinton's political meetings at State, Gimore(!) on TV, Ted Cruz vs. the Big 12.
In the ebb and flow of a presidential race, every campaign strives for its moment in the sun. Some (Louisiana Gov. Bobby Jindal) never get one. Others (Wisconsin Gov. Scott Walker) fail to capitalize on theirs. Few ever get a second look from voters.
New Jersey Gov. Chris Christie's (R) first moment was over even before he formally launched his presidential campaign. The George Washington Bridge scandal, competition from better-funded candidates and base voter skepticism of another blue state governor all conspired to send Christie's numbers into a tailspin. After the first Republican primary debate in August, just 33 percent saw Christie favorably, while 43 percent viewed him unfavorably – and that was among Republican voters.
But after months of diligent work, and some help from his wealthy friends, Christie's numbers have steadily rebounded, and now the New Jersey governor has the chance at that rare and elusive second look. His favorable ratings are healthier – 45 percent of Republican voters see him favorably, 34 percent unfavorably, in our latest poll.
[visualizer id="19190″]
Source: Morning Consult polling
(Early state surveys show a bigger swing: Christie's favorable rating was at just 25 percent in a July Quinnipiac survey of likely Iowa caucus-goers; it's at 45 percent today. In New Hampshire, Suffolk measures his favorable rating at 55 percent, up from 43 percent in June.)
More importantly, he scored the first big newspaper endorsement of the season, from the New Hampshire Union Leader – really, the only newspaper nod that matters to an early state Republican electorate. Christie is also reaping the benefits of his campaign strategy, which blends the modern reliance on super PACs (The pro-Christie super PAC has run seven ads in New Hamsphire since July, to the tune of about $5.5 million, with another $6.9 million booked from Nov. 16 through the primary) with a more traditional early-state strategy, which the New York Times details today.
There's another element of Christie's strategy his team hopes will set him apart: A focus on the now. Expect Christie to paint himself as the candidate with the experience to handle a dangerous world – themes echoed in the Union Leader endorsement and the super PAC's newest ad.
"You're going to see a Chris Christie that is always evergreen, always timely, always talking about what is driving the voters," said Gene Ulm, the veteran Republican pollster conducting research for America Leads, a pro-Christie super PAC. "Voters are moving from the hypothetical to the reality, and it really sharpens the distinctions between candidates."
Christie's path to the nomination requires a strong showing in New Hampshire, which still presents a significant problem: That's the same path former Florida Gov. Jeb Bush (R), Ohio Gov. John Kasich (R) and, to a lesser extent, Sen. Marco Rubio (R-Fla.) are pursuing, meaning they're all competing for the same voters. Polling shows Christie hasn't gained a lot of traction yet: He still trails six other candidates in the four most recent Granite State surveys.
But there's plenty of time left for anyone to make a move. Recall that at this point in 2007, Sen. John McCain (R-Ariz.) was running third in New Hampshire, behind Mitt Romney and Rudy Giuliani. He didn't take the lead in any public survey until late December, just two weeks before voters headed to the polls. McCain, left for dead in the summer, worked the town hall circuit meticulously – an effort that feels similar to the way Christie is campaigning now.
Second looks don't guarantee success, and Christie faces more competition for New Hampshire votes than McCain did. But Christie suddenly finds himself with an opening, at a very opportune time.
On The Trail
"A Risky Bet": BuzzFeed's McKay Coppins reports on behind-the-scenes efforts by Bush allies to keep Rubio out of the presidential race, in part by warning of skeletons in the closet, a mission code named "Homeland Security." Potential donors declined to give to Rubio, mentioning "concerns about the wealth of 'oppo' that could drag him down, or the 'talk coming out of Tallahassee,' or the importance of nominating a 'fully vetted' candidate. Eventually, word got back to the senator's camp that Jeb's close allies in Florida were working to revive the 'zipper problem' meme in a last-ditch effort to freeze Rubio out of the race." Rubio's team spent $40,000 researching their own candidate.
Throw Open The Doors: Former Secretary of State Hillary Clinton met or spoke by phone with almost 100 corporate executives and long-time Democratic donors during her four years at the State Department, an AP review of records shows. That's not an unprecedented amount of attention to prominent leaders, but the schedules include sit-downs with AFT president Randi Weingarten, PepsiCo CEO Indra Nooyi and GE CEO Jeff Immelt.
Gil-Mentum: Former Virginia Gov. Jim Gilmore (R) is up with his first (only?) round of TV ads, highlighting anti-terrorism policies in Iowa, New Hampshire and South Carolina. The ads will run on NBC stations after Gilmore's campaign reached an equal-time agreement following Donald Trump's hosting gig on Saturday Night Live in early November. Ohio Gov. John Kasich (R), former Arkansas Gov. Mike Huckabee (R) and Sen. Lindsey Graham (R-S.C.) have also agreed to terms with NBC, which will give them 12 minutes of air time. Gilmore, by the way, hasn't submitted signatures to get on the ballot in his home state; he has a week and a half until the Dec. 10 deadline.
That Other J-J: The three major Democratic candidates spoke to about 1,100 loyal Democrats at the Manchester Radisson Sunday night, where former Maryland Gov. Martin O'Malley (D) and Sen. Bernie Sanders (I-Vt.) took shots at frontrunner Hillary Clinton. State Democrats say they raised more than $250,000 from the dinner. The third Democratic debate will be held Dec. 19, a Saturday, at St. Anselm College.
Forever Florida: Fourteen candidates will be on Florida's March 15 presidential preference primary ballot, the state Republican Party announced Monday. Not on the list: Former New York Gov. George Pataki (R).
Logo-Rama: The Big 12 is paying close attention to new Snapchat filters Cruz's campaign planned to deploy to win attention during this weekend's big rivalry games. The conference's chief counsel sent a letter to Cruz manager Jason Johnson detailing "serious legal concerns" that the logos implied an endorsement. Cruz's team apparently nixed the logos before game time. Cruz has made stops in 45 of Iowa's 99 counties. He's got a ways to go before he completes the Full Grassley.