Poll Update: The Trump, and Carson, Bumps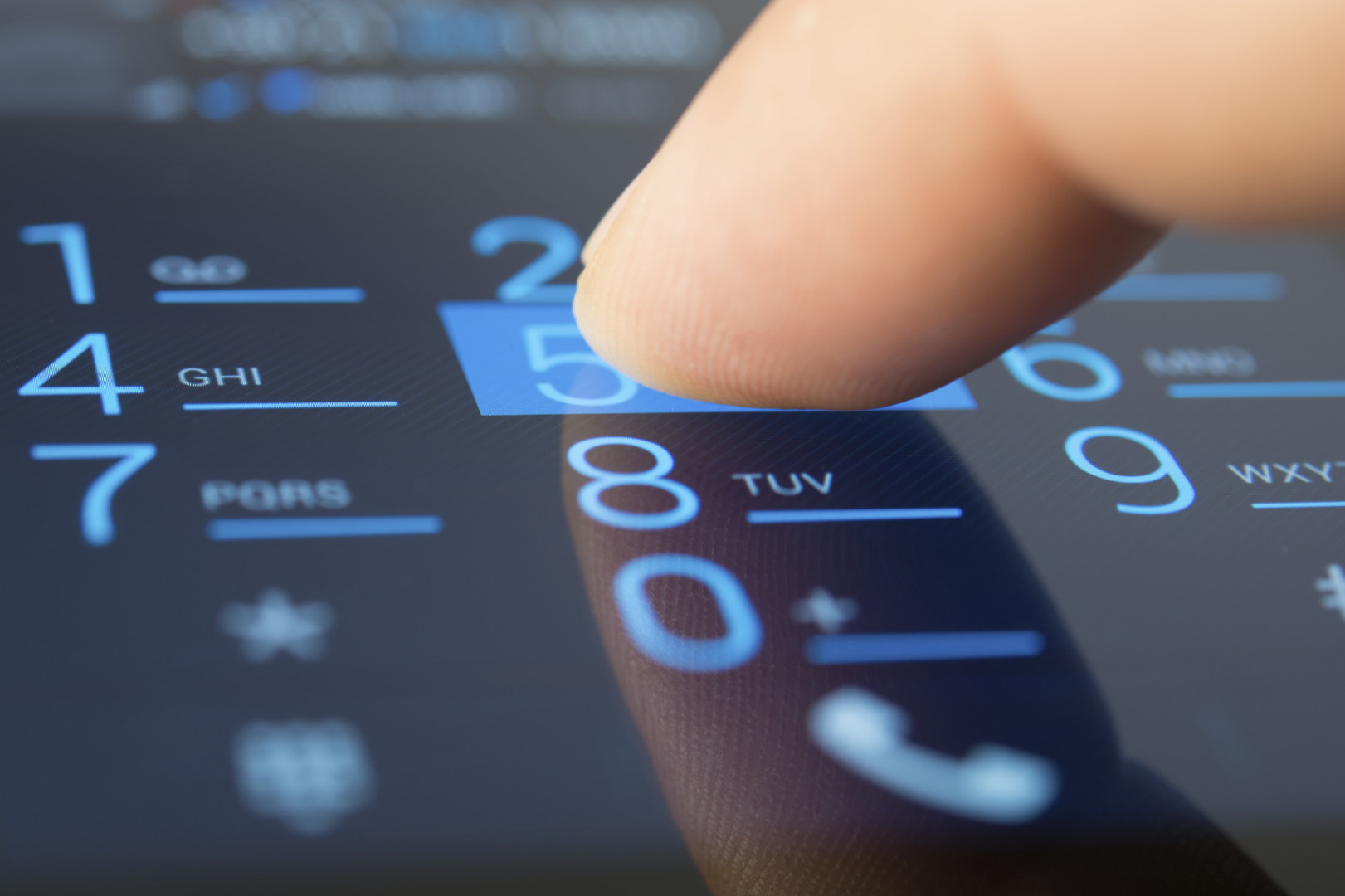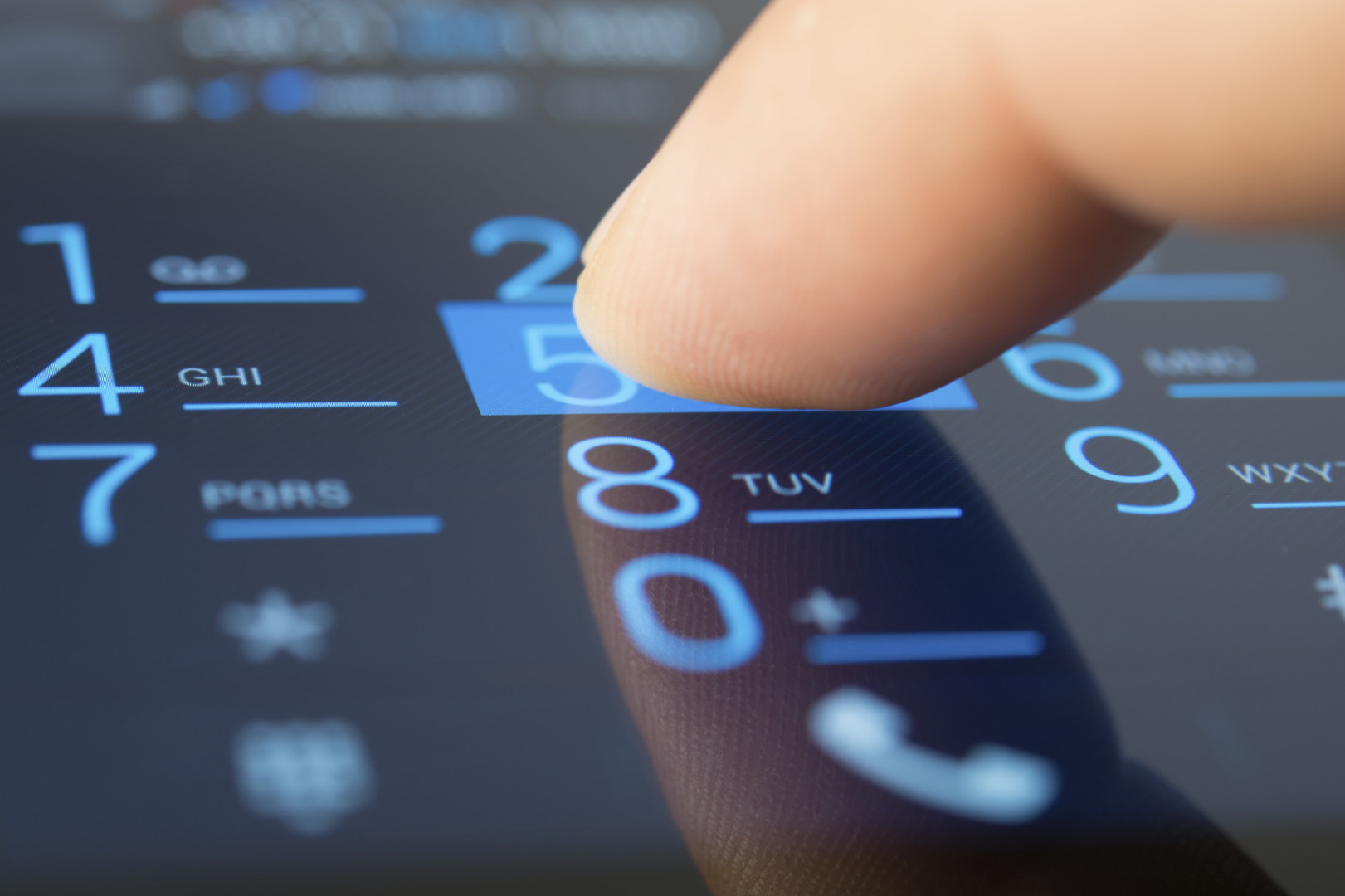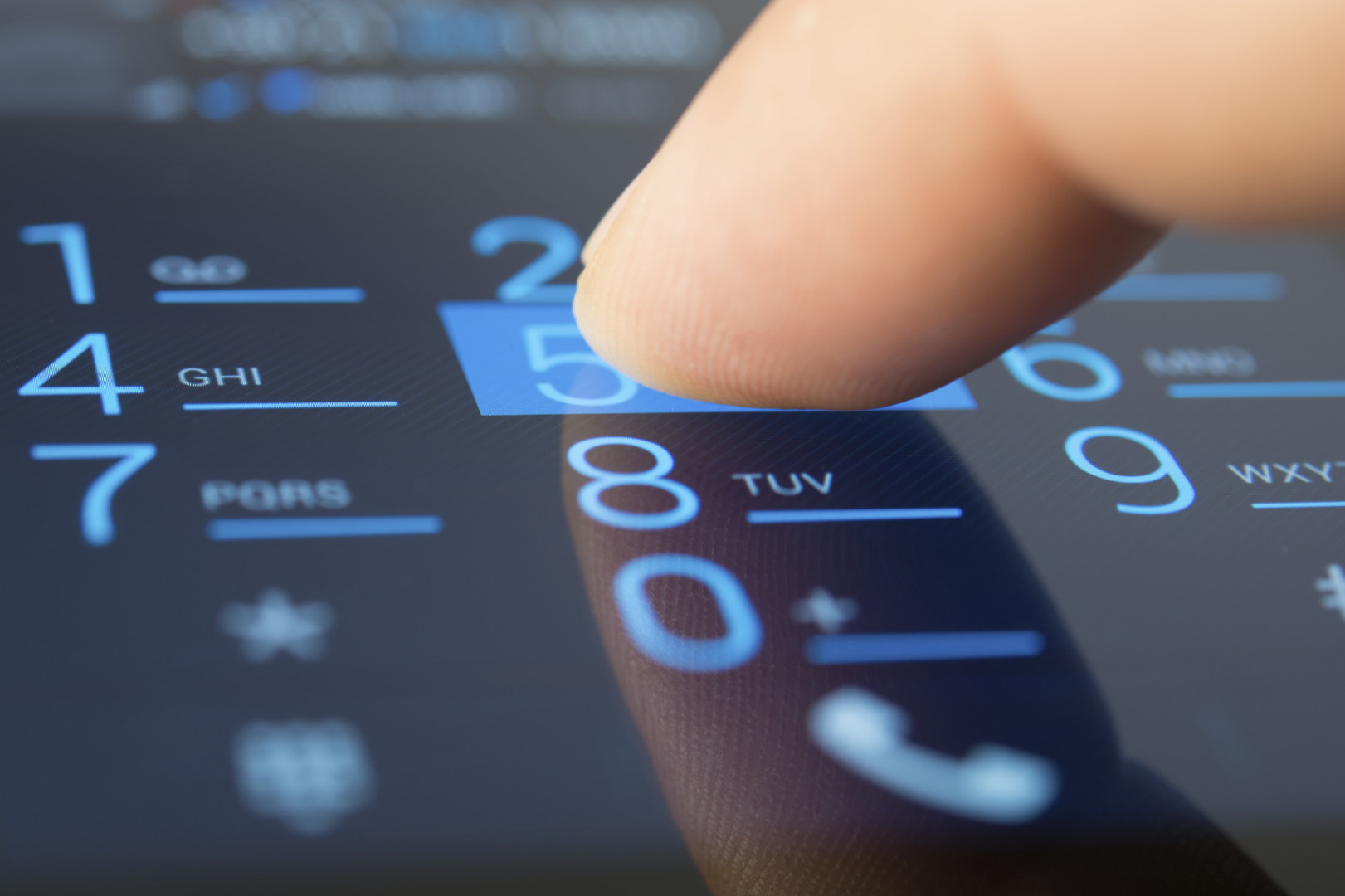 In today's edition: Americans eschew their landlines, Clinton's experience vs. Sanders's values, how Americans think of climate change, and Black Friday sales down.
Every poll of Republican voters, whether on a national level or in Iowa or New Hampshire, agrees that real estate tycoon Donald Trump leads the race for the party's presidential nomination. But not every poll agrees on the margin by which Trump leads. Specifically, as many have noted, Trump's lead tends to be bigger in polls conducted solely online than it is in polls conducted over the phone.
The gap is significant: Since mid-June, Trump has averaged 23.4 percent in polls conducted entirely by phone, and 29.1 percent in polls conducted online, according to numbers crunched by Harry Enten, at FiveThirtyEight.com. The same phenomenon occurs in both national and state-level surveys.
The implicit — and sometimes explicit — point is that Trump's numbers are somehow inflated in online polling. The Pew Research Center suggested in a report earlier this year that the kinds of people who participate in online surveys are different than the kinds of people who participate in telephone surveys.
Jonathan Robinson, an analyst at the Democratic firm Catalist, explained some of the social science behind polls that feature an actual interviewer (as one would find in a telephone poll), and those without an interviewer (like an online poll): "When there is no interviewer, respondents give different answers than their counterparts who answer live telephone surveys. This is consistent with social desirability bias, where the respondents modifies [sic] their behavior because they are interacting with another person."
More Robinson: "In the Pew research this showed up in two interesting ways. One, respondents showed less favorable opinions about politicians in general in the online setting than on the phone. They also registered lower levels of satisfaction with family life and were less likely to perceive that certain groups are discriminated against."
But if there was some kind of social desirability bias showing up in the polling data, it would be showing up in more than one result, right?
As it happens, there's another candidate whose level of support is significantly different in surveys with interviewers than in surveys without interviewers: The second-place contender in the GOP race, retired neurosurgeon Ben Carson.
The difference is that Carson's results are reversed: Where Trump's numbers are about five points higher in online polls than they are in phone-only polls, Carson's numbers are about five points higher in phone-only polls than they are in internet surveys.
Here's how Trump's results look in different kinds of surveys, with the darker blue line representing polls without an interviewer and the lighter line representing polls with an interviewer:
And here are Carson's numbers among the same polls:
(Data courtesy Huffington Post's Pollster.com)
The conclusion many smart polling industry observers have reached is that Donald Trump's support is overstated in online-only polls. If that's the case, then Carson's support in online polls is being grossly understated.
Then again, the opposite could just as well be true: That respondents are much more likely to tell a live interviewer they are backing Carson than Trump, and that, as a consequence, Trump's level of support looks much more like the results he's showing in online surveys than in phone polls.
Off The Hook
Officials at the Centers for Disease Control and Prevention believe most American homes will be reachable only by cell phones within the next year, according to a new report out today. CDC found 47 percent of American homes are already cell phone-only, while 42 percent have both landlines and cell phones. Just 8 percent of households are landline-only homes. Three percent of American households don't have a phone.
Who's easier to reach on a cell phone? Disproportionately, poorer adults are more likely to forgo a landline. And 71 percent of those in their late 20s live in households dependent solely on cell phones. Hispanic households are 59 percent cell phone only, while whites are least likely to be cell-only; just 43 percent of those respondents live cell-only homes.
Why is it CDC's responsibility to track who uses each kind of phone? Morning Consult pollsters Kyle Dropp and James Wyatt have the answer: It's kind of an accident. The CDC has been monitoring our health through the National Health Interview Survey since 1957. That survey includes responses from about 20,000 households every six months. As part of the survey, they ask a standard battery of demographic questions, like race, gender, age – and, beginning in 2003, what types of phone Americans relied on.
Some interesting asides from this year's survey: Residents in cell-only households are more likely to smoke (18.5 percent, versus 11.3 percent in landline-only homes), and they're less likely to have health insurance (15.1 percent, versus 8.9 percent in landline-only homes). More landline-only residents (11.8 percent) have been diagnosed with diabetes than cell-only residents (7.5 percent).
Check out the CDC's full breakdown here.
Clinton: Experience. Sanders: Trustworthy.
We've noted this before, but to reiterate: There is a striking difference between how much Republicans like their presidential candidates (not much) and how much Democrats like their candidates (a lot).
Take a look at Quinnipiac's latest surveys out of Iowa: Hillary Clinton and Bernie Sanders are both viewed favorably by 81 percent of likely Democratic caucus-goers. Only one Republican, Ben Carson, is even close to that level among likely Republican caucus participants (79 percent see him favorably). Two others, Sen. Ted Cruz (73 percent) and Marco Rubio (70 percent) are even in the ballpark.
A deeper look at how Democrats feel about Clinton and Sanders illustrates opportunities for both: Clinton scores much higher on leadership traits, while Sanders does better on honesty and values questions. Ninety-four percent of caucus-goers say Clinton has strong leadership qualities, versus 79 percent who say the same about Sanders, and 95 percent say she has the right kind of experience to be president, versus 66 percent who say that about Sanders.
But 89 percent say Sanders is honest and trustworthy, 21 points higher than Clinton. Asked whether each candidate cares about their needs and problems, Iowa voters give Sanders a 12-point edge, 92 percent to 80 percent. And 84 percent say Sanders shares their values, eight points higher than Clinton.
For the moment, Democrats are choosing experience over values. Clinton leads Sanders by a huge margin, 63 percent to 29 percent, among those likely caucus-goers who say strong leadership is their top priority, and 66 percent to 25 percent among those who say picking the candidate with the best chance of winning is most important. Sanders leads by a similar margin, 65 percent to 30 percent, among those who say caring about similar values is most important.
And talk about a gender gap: Clinton has a 57 percent to 36 percent edge among likely women caucus-goers, while Sanders has a 51 percent to 42 percent lead among men.
Republicans, though, are more psyched about attending their caucuses: 26 percent of Democratic voters say they're more enthusiastic than usual to caucus, compared with 49 percent of Republicans who say they're excited about showing up.
Senate Splits
Our mammoth Morning Consult poll of more than 76,000 voters in all 50 states shows most voters have positive opinions of their home-state senators. But some senators have a clear leg up on their seatmates – none more so than Sen. Rand Paul (R-Ky.). Paul's approval rating is 11 points higher than his disapproval rating; Senate Majority Leader Mitch McConnell's disapproval rating is 14 points higher than his approval rating.
That 25-point spread is the largest between any two senators, the University of Minnesota's Eric Ostermeier writes. Other big splits include New Jersey, where Sen. Cory Booker (D) rates 24 points better than Sen. Bob Menendez (D); North Dakota, where Sen. John Hoeven (R) has a 23-point edge over Sen. Heidi Heitkamp (D); Maine, where Sen. Susan Collins (R) has a rating 22 points better than Sen. Angus King (I); and Iowa, where Sen. Chuck Grassley (R) enjoys a 22-point edge over his new seatmate, Sen. Joni Ernst (R).
Senators in all-Democratic states post an average net approval rating of 28.6 points, while senators in all-Republican states have a net 21.6 point approval rating.
If you missed our survey showing approval ratings for all 100 senators, check it out, complete with sortable lists, here.
The Climate on Climate
A United Nations summit on climate change happening in Paris over the next two weeks is taking place at a moment when most Americans believe there is solid evidence that the world is getting warmer – though sharp partisan divides over how to combat that warming persist.
Climate change skeptics have notched public opinion wins. Over the last few years, Pew Research Center polling has found an increase in the percentage of Americans who believe there is no solid evidence of the earth warming increased from 11 percent in 2009 to 25 percent in 2014. In both surveys, about half say warming is caused by human activity.
Global Warming Caused By ___
                  All Dem GOP
Human activity    50% 71% 27%
Natural patterns  23  17  30
No Evidence       25  11  41
Whites (31 percent) are most likely to say there's no evidence of warming, while Hispanics (70 percent) are most likely to lay the blame on human activity. Younger voters, too, are more likely to blame man than those over 65. Fifty-seven percent of adults say scientists generally agree that the earth is warming due to human activity, while 37 percent say there's disagreement in the scientific community.
Does Climate Change Pose ___ to the US?
Major threat      40%
Minor threat      37
Not a threat      20
Most adults, 64 percent, say they favor setting stricter emissions limits on power plans to address climate change, including 50 percent of Republicans and 45 percent of self-described conservatives. A 56 percent majority favors allowing more offshore oil and gas drilling in U.S. waters, but 60 percent say the U.S. should prioritize alternative energy production over expanding production of oil, coal and natural gas.
Black Friday
Shoppers eager to get their holiday gift-buying out of the way spent less in brick-and-mortar retail stores over the weekend than they did last year, and there's some evidence that consumers are shifting their habits online.
The retail research firm ShopperTrak reported Saturday that consumers spent an estimated $12.1 billion at physical stores on Thanksgiving Day and Black Friday, and $20.4 billion in total sales over the four-day weekend. That's down 10.4 percent over 2014 numbers, the firm said.
The National Retail Federation reports that about the same percentage of Americans – 42 percent – planned to shop over the weekend at brick-and-mortar stores and online. Among those who said they got up early to go shopping, 15 percent said they showed up at stores between midnight and 6 a.m. (C'mon, people).
But fear not, retailers: ShopperTrak still projects a 2.4 percent increase in sales for brick-and-mortar stores this year over last year, driven in part by a later Hanukkah. Seven of the top ten best sales days still remain, ShopperTrak chief revenue officer Kevin Kearns said.
At least some of the difference is being made up online, according to an Adobe report. The software maker, which tracked 80 percent of the top 100 online retailers, said consumers spent almost $4.5 billion online during the first two days of the holiday season, up nearly 21 percent over 2014. Online sales during Cyber Monday tallied an estimated $3 billion, up from $2.65 billion the year before. IBM predicted Black Friday online sales will grow 14.5 percent over last year.
And keep an eye on the changing habits of American internet users: Last year, mobile browsing accounted for just 16.6 percent of traffic on Black Friday. This year, that number was 54.4 percent of all traffic. Users who shopped on their smartphones spent an average of $117.87 per order, while users who shopped on tablets and desktop computers spent about $140 per order.
Remember REI's pledge to keep its stores closed the day after Thanksgiving, ostensibly to encourage employees and customers to shop outside? Well, that bet paid off: REI experienced a 26 percent bounce in online traffic on Black Friday.
We Like Ourselves
Did you eat too much on Thanksgiving? Apparently not enough to jump on a treadmill. Just 49 percent of Americans say they would like to lose weight, according to a new Gallup poll, down from 59 percent in 2011 and highs in the 60s over the last decade. Forty-one percent say they're content to stay at their present weight, the highest percentage Gallup has measured since 1996.