Fed Is a 'Piggy Bank' for Highway Bill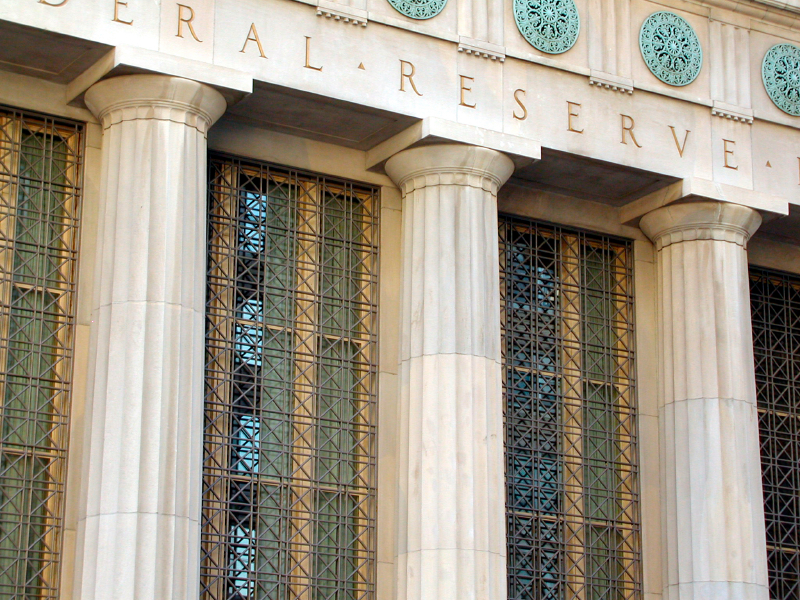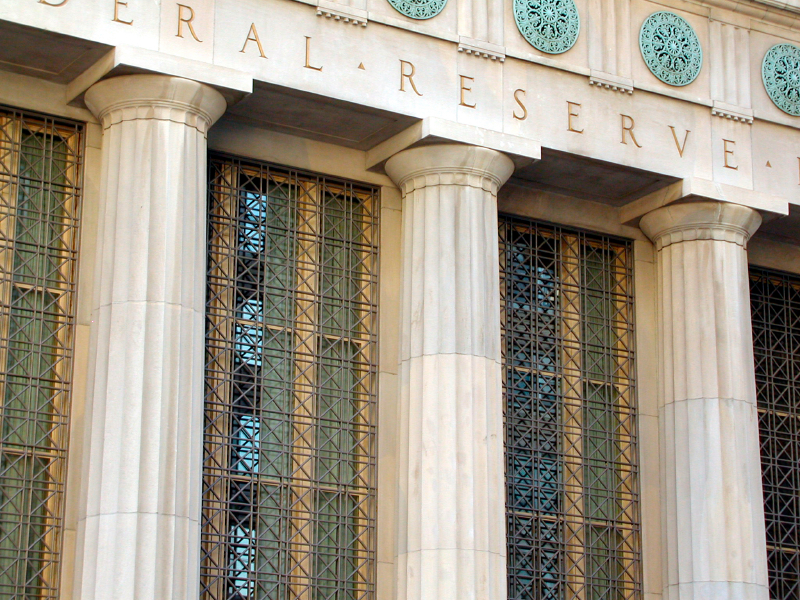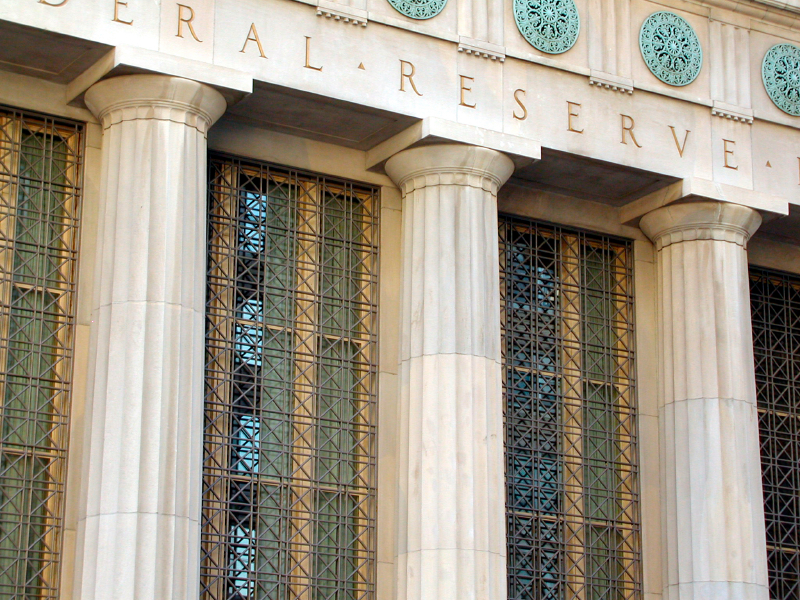 A bipartisan agreement on a five-year highway bill comes as good news to many in Congress and the transportation industry. But few have anything positive to say about how it's paid for: the bill draws on funds from the Federal Reserve's capital surplus and member bank dividends.
"I think it's a dangerous precedent. We need to face the reality that if we want to spend more on transportation, then we need to find the revenue to do that from transportation sources," said Rep. Randy Neugebauer (R-Texas), who attempted to remove one of the Fed provisions from the bill last month. "The financial services industry is in danger of becoming a piggy bank for funding parts of the government."
The inclusion of funds from both the Fed's capital reserves and from the 6 percent dividend it usually pays to member banks was grudgingly agreed to by highway bill conferees. They hardly had a choice. The alternative would have been another highway bill that lasted less than two years, a result that lawmakers found unpalatable.
Even so, conferees faced strong outside pressure from the financial services industry and from the Fed not to use either central bank option as a funding source. The result leaves no one happy.
When the House voted on the bill, Neugebauer and Bill Huizenga (R-Mich.) successfully replaced the Senate's original language to cut member bank dividend payments with a provision to use the Fed's capital reserves instead. The conference committee wound up blending the two ideas.
Neugebauer didn't like that. "Over 350 members of the House voted against the Senate policy of the dividend. But it was an 'or.' It wasn't an 'and,'" he told Morning Consult. "When they got to conference, they needed some additional revenue and I think the Fed weighed in. They were just trying to appease both groups."
The Fed publicly opposed both options, but it had weighed in particularly strongly against draining its surplus funds, which it saves to offset possible losses.
House Financial Services Committee Jeb Hensarling (R-Texas), another highway bill conferee, said the blended provision did not reflect the will of the House. "We started off with two bad pay-fors from the Senate unrelated to transportation and, regrettably, we ended up with two bad pay-fors unrelated to transportation, despite the commendable efforts of Chairmen Neugebauer, Huizenga, and an overwhelming bipartisan majority of the House," he said in a statement following the release of the conference report on Tuesday.
The Senate version of the highway bill, backed by Majority Leader Mitch McConnell (R-Ky.), would have cut the 6 percent dividend that the Fed now pays to member banks with over $1 billion in assets to 1.5 percent. The House plan, after the Neugebauer-Huizenga amendment, would have replaced that language with a provision to drain Fed capital reserves annually for the course of the highway bill. The Fed surplus currently stands at around $29.3 billion.
The conference report melds the two proposals. It now cuts the member bank dividend only for banks with $10 billion or more in assets, sparing community banks. The dividend cut is also less severe, to a little over 2 percent. The bill language puts it this way: The dividend will be at a level equivalent to the "high yield of the 10-year Treasury note auctioned at the last auction held prior to the payment of such dividend."  Last month, that level was 2.3 percent.
The highway bill also shields the Fed from completely draining its surplus capital, ensuring the central bank will have at least $10 billion to cushion against possible losses.
Lawmakers say both provisions set bad precedents for funding future legislation. "I'm glad we have a bill that goes as long as it goes. But I think we can do better," said Rep. Elijah Cummings (D-Md.), who was a highway bill conferee, in an interview Wednesday. "Right now we're searching for any possible dime that isn't being spent immediately and using it."
Sen. Sherrod Brown (D-Ohio), a conferee and the ranking member of the Senate Banking Committee, blamed Republicans for their lack of willingness to consider raising the gas tax as a pay-for.  "I think it's a terrible process, it's a terrible precedent. We fund highways now by taking money from banks and taking money from the Fed. It just doesn't make any sense," he told Morning Consult.
That view also is shared among conservatives. "It's hard finding billions of dollars in this environment, and there are few things that Congress values more than transportation funding," said Mark Calabria, a former Republican Senate Banking Committee staffer and now the Director of Financial Regulation Studies at the Cato Institute. "We've long had a history of in the transportation space that we've used a user tax to pay for it, like the gas tax. The question is whether this represents the long-term severing of that arrangement."
Brown blamed Americans for Tax Reform's Grover Norquist for the GOP's unwillingness to consider a gas tax increase. "Because you've got a majority party that won't do its job and signed a pledge to a Washington lobbyist, then we can't do it the way we ought to do it," he said. He was was referring to a pledge written Norquist that many Republicans have signed vowing not to raise taxes.
Despite the misgivings, the final highway bill is now virtually assured of passage. Lawmakers from both parties remember all too well negotiating several short-term highway bills with difficult pay-fors. This one, at least, won't resurface for a long time.