The Senate Security Play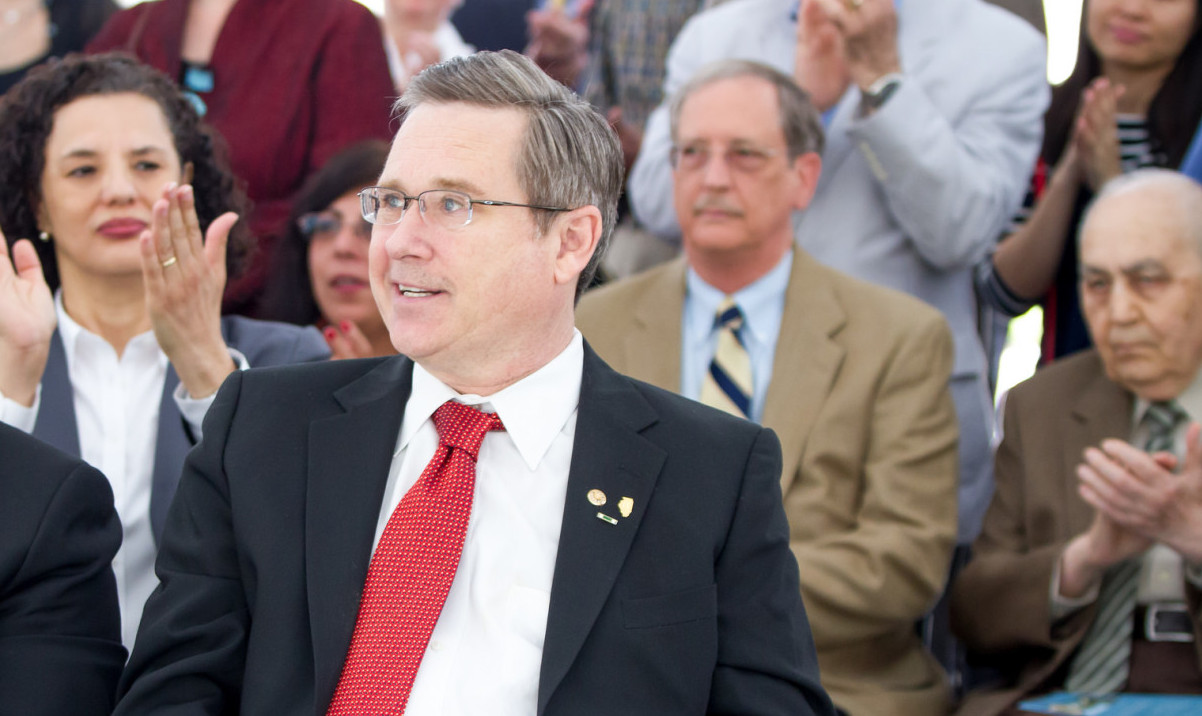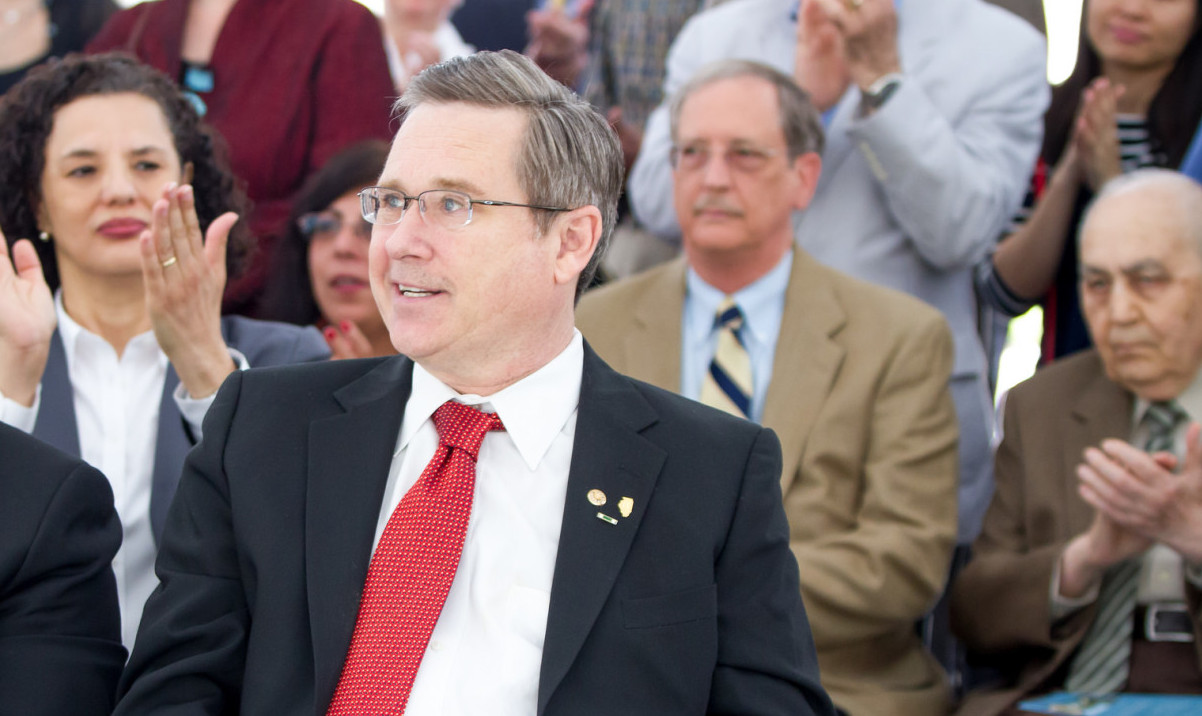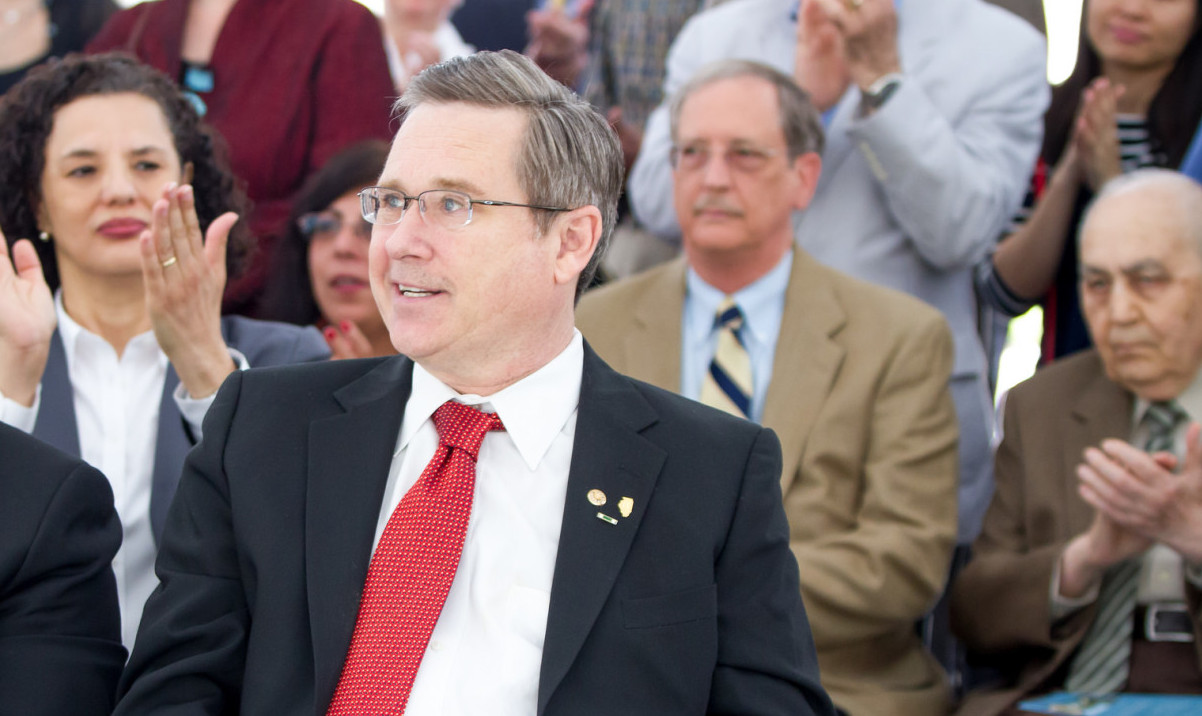 In today's edition: Republicans play the security card and fret over Trump; Grayson loses staff in Florida; Fleming joins Louisiana race; EMILY's List for Edwards in Maryland; and the coolest video of U.S. county boundaries you'll see all week.
Last month's Paris terror attacks and new American troop deployments in Iraq have exposed a schism within the Republican presidential field over interventionism, isolationism and national security. Just this week, Sen. Marco Rubio (R-Fla.) criticized Sen. Ted Cruz (R-Texas) over votes to limit NSA surveillance, while Cruz compared Rubio to President Obama over American intervention in Libya.
But in the race for control of the U.S. Senate, there isn't much dissent within the GOP: Republican incumbents are already using the electorate's renewed focus on national security issues to hammer their Democratic opponents.
Sen. Mark Kirk (R-Ill.) is the first Republican to pay for advertising attacking his likely challenger, Rep. Tammy Duckworth (D). "Tammy Duckworth still wants to bring 200,000 Syrian refugees to America, even though the FBI says they cannot be safely screened," says the spot, which is apparently running only on Fox News.
In New Hampshire, Republicans are shopping around an interview Gov. Maggie Hassan (D) gave last week, in which she said the Islamic State declared war when it attacked Paris. "I was really surprised to hear [Hassan's] comments last week … because actually, ISIS declared war on us in 2012," Sen. Kelly Ayotte (R-N.H.) said in an interview, citing American citizens murdered by terrorists in Syria.
Even before the attacks in Paris, Republicans had regained the edge on national security and terrorism issues they lost in the aftermath of the war in Iraq. A February Pew Research Center poll showed 51 percent of voters said Republicans would do a better job dealing with terrorist threats at home. In a July Morning Consult poll, 45 percent of voters said they trust Republicans more on national security issues, while just 31 percent picked Democrats.
Back in 2014, the rise of the Islamic State and the Ebola outbreak allowed Republicans to stoke voter concerns in states like Arkansas, where they won easily, and Virginia, where former RNC chairman Ed Gillespie came surprisingly close to knocking off Sen. Mark Warner (D).
But running ads on complex national security issues carries risks for candidates on both sides. Rick Wilson, the Republican strategist who crafted a benchmark ad attacking then-Sen. Max Cleland (D-Ga.) over votes against President George W. Bush's national security agenda ahead of the 2002 election, said Republicans need to convey a sense that they understand the challenges the country faces, without overly simplifying the problem.
"What makes an ad relevant on the national security front right now, for Republicans at least, is to acknowledge what we face and call it by its name," Wilson said. "You can't seem completely shallow and trivial in your presentation and approach to these things."
"You want to have enough chest-beating to show you're proud and confident in America's ability to do things" like beat back al Qaeda or the Islamic State, Wilson said. But simply promising to bomb more targets isn't enough: "That doesn't fit in with a broader strategy of American security outcomes. That doesn't lead you to a safer country."
With voter anxiety near recent highs, and with President Obama's job approval ratings on national security issues near new lows, expect Republicans to begin adopting a new phrase to hang around Democratic necks: The Obama-Clinton foreign policy.
In The States
The Battlefield: Don't miss Jonathan Martin's look at growing Republican fears that if Donald Trump becomes their presidential nominee, the party's down-ballot candidates are headed for trouble. Senior party officials want someone to take Trump down, but they all worry about the consequences of taking him on publicly. Former NRSC strategist Brian Walsh invoked Sen. Rob Portman (R-Ohio): "He's very well prepared, has tons of cash in the bank, and he got his campaign organized and up and running early. But if we nominate a bad presidential candidate like Trump, senators like Portman or Kelly Ayotte aren't going to be able to outrun Hillary by that much. And there goes the Senate."
If that wasn't clear enough, here's Sen. Lindsey Graham (R-S.C.): "If you're a xenophobic, race-baiting, religious bigot, you're going to have a hard time being president of the United States, and you're going to do irreparable damage to the party." Another Republican senator added: "There is not a bit of confusion among our members that if Donald Trump is the nominee, we're going to get wiped out." Both the political donor network headed by the Koch brothers and a separate network orbiting hedge fund manager Paul Singer have held discussions about taking down Trump, though neither has moved to do so.
Maryland: EMILY's List will spend $1 million on TV and radio ads backing Rep. Donna Edwards (D) in her bid to replace retiring Sen. Barbara Mikulski (D), the group said this week. Edwards's chief rival, Rep. Chris Van Hollen (D), has already been up with an early flight of TV ads.
Ohio: No senator running in a competitive state has more money on hand than Sen. Rob Portman (R), but he's getting early outside help from allies anyway. Groups have spent at least $2.3 million against former Gov. Ted Strickland (D) already, FEC reports show. And Democratic groups have plunked down $1.3 million against Portman, led by the Sierra Club and the Natural Resources Defense Council. We've said it before, we'll say it again: This is going to be the most expensive Senate race of the year.
Louisiana: Reps. John Fleming (R) will run to replace retiring Sen. David Vitter (R), he told reporters on Tuesday. A formal announcement is coming soon. He joins Rep. Charles Boustany (R), who announced his own campaign last week. State Treasurer John Kennedy (R) and businessman Zach Dasher, a relative of the Duck Dynasty family, are also considering bids. Not interested: Outgoing Lt. Gov. Jay Dardenne (R), who says he may join incoming Gov. John Bel Edwards's (D) administration.
Florida: Three top aides to Rep. Alan Grayson (D), including his campaign manager and top spokesman, are leaving his Senate campaign. Manager Doug Dodson told Grayson by email he was quitting, senior adviser and spokesman Kevin Franck will leave by year end, and deputy campaign manager David Keith is leaving his day-to-day role. They were the only three paid staffers listed on Grayson's last FEC report.
Arizona: State Sen. Kelli Ward (R) is quitting her legislative gig in Phoenix to campaign full-time against Sen. John McCain (R). Ward's campaign is getting advice from Missouri-based strategist Jeff Roe, CNN reported last month (One might recall that McCain dubbed Roe's client Ted Cruz a "wacko bird" a few years back).
Wisconsin: Coming soon to a Democratic attack ad near Milwaukee: At a town hall meeting at the University of Wisconsin-Green Bay, Sen. Ron Johnson (R) said the nation with "the most income equality is probably North Korea, so I don't want to see people equally poor." State Democrats are already shopping the clip around.
Just For Fun: Check out this map of U.S. county boundary changes, month by month, from 1629 to 2000. Incredible work.