A Political Reality Check on Gun Control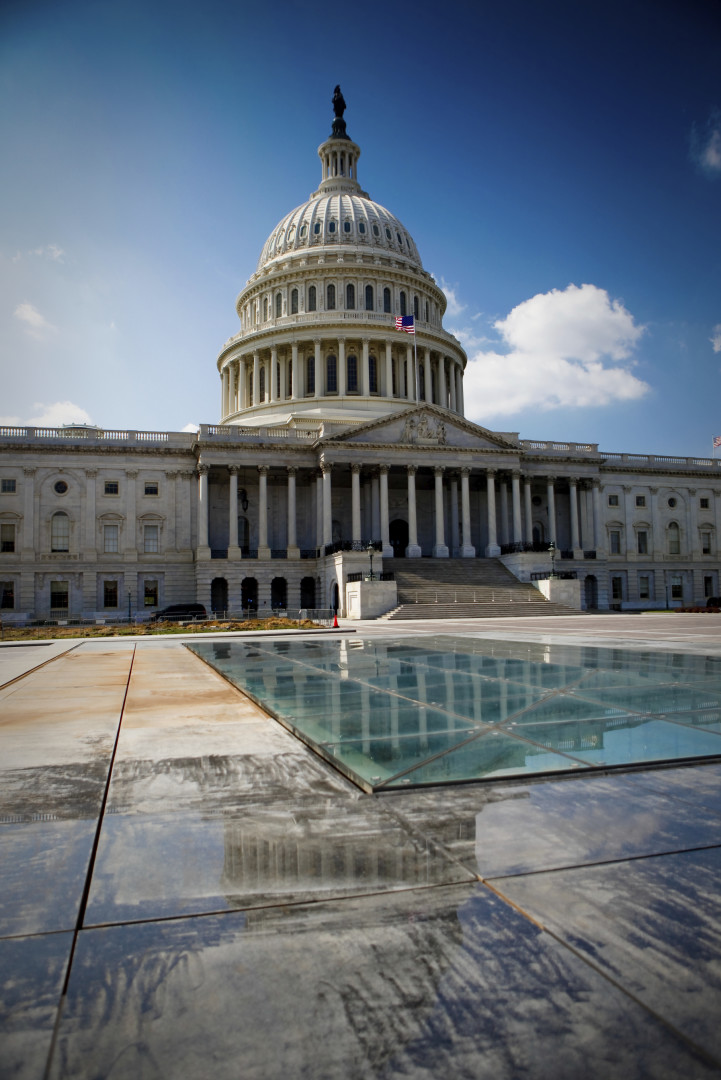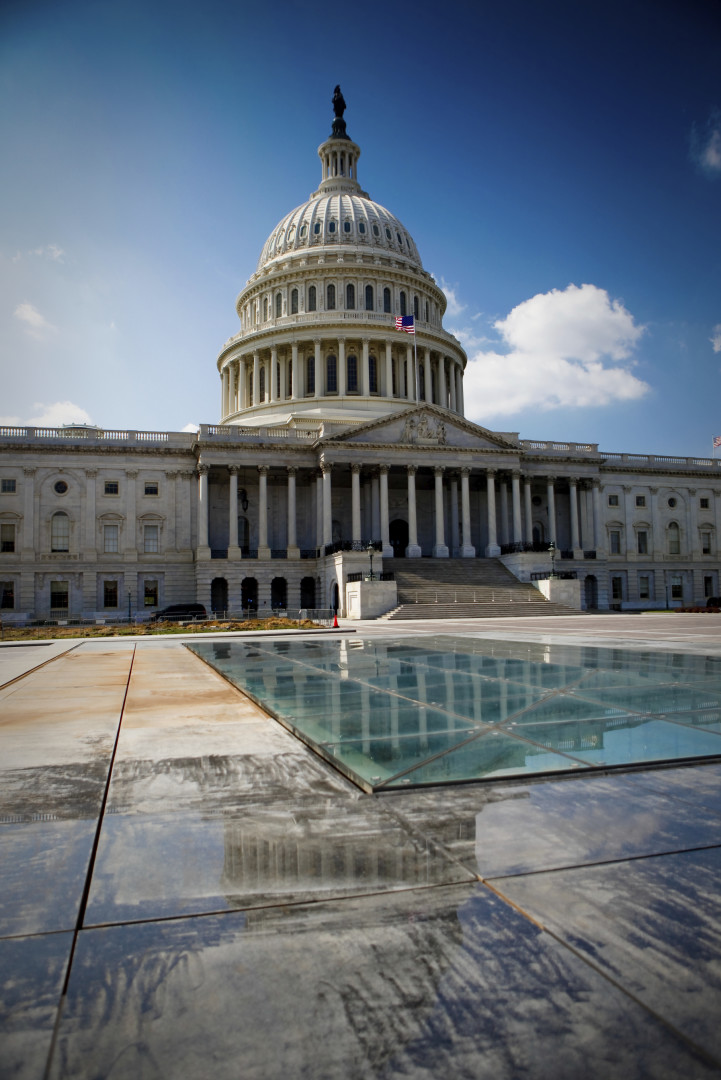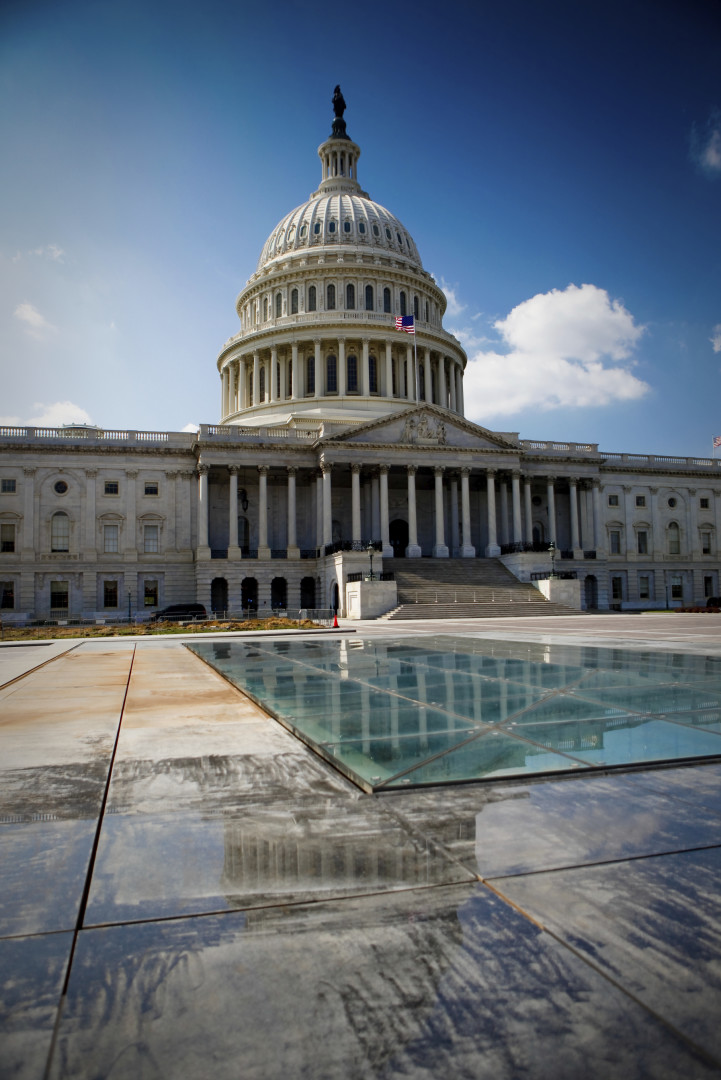 In today's edition: Why gun control legislation isn't going anywhere, Wyoming considers expanding Medicaid, a deep dive into Louisiana's governor's race, attorneys general in trouble in Pennsylvania and Texas, and this week's most popular stories on Facebook.
In the aftermath of yet another mass shooting, gun control advocates once again called for "common sense" measures to restrict access to deadly weapons.
"It's going to be important for all of us, including our legislatures, to see what we can do to make sure that when individuals decide that they want to do somebody harm, we're making it a little harder for them to do it," President Obama said Thursday in the Oval Office. "Because right now it's just too easy." In the San Bernadino, Calif. rampage, a husband and wife used assault rifles and handguns to murder 14 people
But after the fourth mass shooting in less than a week, a pessimistic undercurrent of political realism infused what have become rote calls for action: If gun control measures couldn't pass after a congresswoman and her constituents were attacked, or after an assault that left 20 schoolchildren and six of their teachers dead, or after two reporters were executed on live television, why would anything change now?
The political reality is that gun control legislation is doomed to fail, because Republicans who control Congress – and an overwhelming majority of state legislatures and governorships – are unanimously opposed to new gun control laws.
Republican resolve is stiffened by unbending opposition to new laws from one of the most powerful interest groups in Washington, the National Rifle Association, and by similar opposition from the voters who form the party's base.
What makes Republican unanimity on gun control even more remarkable is that the party is undergoing a radical transformation, rethinking and questioning many other pillars that have defined it in recent years.
At such a moment, insurgents and establishment leaders alike openly challenge groups ranging from the U.S. Chamber of Commerce to the Heritage Foundation. The GOP has room for members who are pro-choice and pro-life, in favor of and opposed to the death penalty, accepting of or rejecting the rights of same-sex couples to marry.
But the NRA's supremacy within the party has remained unchallenged. For a party reinventing itself in virtually every facet, support for the Second Amendment and expansive gun rights remains a litmus test.
When Republican pollsters ask whether voters agree with the NRA's goals and objectives, a common question included in internal surveys, more than 80 percent of GOP voters say yes. Several pollsters say the positive message that resonates most with Republican primary voters is that they are endorsed by the NRA.
On the other side, gun control advocates have only recently mounted challenges to the NRA's supremacy – with little success. Groups backed by billionaire former New York City Mayor Michael Bloomberg and former Rep. Gabrielle Giffords (D-Ariz.), the congresswoman attacked in 2011, have failed to win significant victories at the ballot box, despite millions spent on television ads and voter contacts.
Mass shootings happen in states with tough gun laws and in states with weak gun laws. The two mass shootings that happened Wednesday occurred in California, where Gov. Jerry Brown (D) signed new gun control measures into law earlier this year, and Georgia, which received an F rating for lax gun laws from the Brady Campaign to Prevent Gun Violence.
"We see the prevalence of these kinds of mass shootings in this country and I think so many Americans sometimes feel as if there's nothing we can do about it," Obama said Thursday.
From a political perspective, those Americans, at the moment, are right.
Facebook Friday
Every week, our friends at Facebook pull back the curtain to give us a sneak peek at the political stories that generated the most buzz online. Here are the ten stories that generated the most shares, clicks and likes this week:
10. Turkish man put on trial for sharing pictures comparing Turkey's President Erdogan to The Lord of the Rings character Gollum
9. University of Illinois Chicago student faces federal charge over threat to kill white students at the University of Chicago
8. Former New York Assembly Speaker Sheldon Silver convicted on seven federal charges
7. US Embassy in Kabul says it received credible reports about an imminent attack in the Afghan capital
6. Alabama reaches agreement with DOJ to avoid lawsuit over the state's failure to comply with the motor voter law
5. Chicago Mayor Rahm Emanuel faces scrutiny after video released of Chicago police officer's shooting of Laquan McDonald
4. Indian city of Chennai experiences large floods following heavy rains
3. UN Climate Change Conference convenes in Paris
2. 3 people die in shooting at Planned Parenthood clinic in Colorado
1. Shooting in San Bernardino, Calif., leaves 14 people dead
In The States
California: Four prominent unions are backing ballot measures that would extend a temporary tax hike on high-income earners, even though state budget forecasters expect an $11.5 billion rainy day fund by the end of the next fiscal year. The tax increase, a 3 percent hike on the wealthy passed by voters in 2012, is scheduled to expire at the end of 2018. The California Teachers Association and the state SEIU want the tax increase extended for 12 years, while the California Hospital Association and the California Medical Association want to make the increase permanent.
Alabama: The NAACP has filed suit in federal district court challenging Alabama's decision to close about 30 driver's license offices, many of them in heavily African American counties. The suit says the closures will impact black and Hispanic voters who need identification to comply with the state's voter ID law. The state entered into an agreement with the federal Justice Department over claims it violated the National Voter Registration Act of 1993, better known as the Motor Voter law, last month.
Wyoming: Gov. Matt Mead (R) wants the legislature to expand Medicaid to cover 17,000 low-income state residents. Expanding Medicaid would mean $268 million in federal funding, reducing the state's health budget by $10 million; Mead proposed cutting the two-year budget by $200 million to deal with shortfalls caused by lower energy revenue. The legislature meets Feb. 20 for a special budget session.
Vermont: Lt. Gov. Phil Scott (R) formally launched his bid for governor on Tuesday. Scott was one of three Republicans – along with Sen. Dean Heller (R-Nev.) and Washington Secretary of State Kim Wyman (R) – to win statewide races in states President Obama carried in 2012. One wonders whether the state police would allow him to continue racing cars if he wins the governor's mansion. Former state Transportation Secretary Sue Minter and state Rep. Matt Dunne are fighting for the Democratic nomination.
Texas: District Court Judge George Gallagher will decide whether three felony charges against Attorney General Ken Paxton (R) will stand after a pre-trial hearing Tuesday. Paxton faces trial next year on two counts of securities fraud and one count of failing to register as a securities agent, after he was accused of deceiving investors while he served in the state legislature. A draft opinion from the state Ethics Commission could allow Paxton to raise money for a criminal defense fund from out-of-state donors.
Pennsylvania: State Attorney General Kathleen Kane (D) appointed former Maryland Attorney General Doug Gansler (D) to head the investigation into pornographic emails sent by state prosecutors, judges and law enforcement officers on government computers. Gansler will have the power to issue subpoenas (Though he doesn't have a license to practice law in Pennsylvania). The scandal has already forced state Supreme Court Justice Seamus McCaffery to quit. Kane herself faces criminal charges over allegedly leaking confidential information to a newspaper; her law license was suspended in September.
Nevada/Arizona: A bipartisan compromise on a new five-year highway bill includes language that will prioritize construction of Interstate 11, which will eventually connect Phoenix, Las Vegas and Reno. The bill also includes language that allows communities on both sides of Lake Tahoe to be considered a single entity, which could lead to more funding.
Louisiana: Great deep-dive into this year's race for governor: Former Sen. Mary Landrieu (D) and state party chair Karen Carter Peterson asked state Rep. John Bel Edwards (D) to quit his run for governor and run for attorney general instead, just months before he beat Sen. David Vitter (R). Others tried to get him to step aside for businessman John Georges, who owns the Baton Rouge Advocate. Vitter himself helped Edwards out by running early ads attacking the two other Republicans in the race, Lt. Gov. Jay Dardenne (R) and Public Services Commissioner Scott Angelle (R).
The advertisement alleging Vitter chose "prostitutes over patriots" debuted Nov. 7, during the big Alabama-LSU football game. A last-minute robo-call, recorded by President Obama and sent to African-American households, went out at 5:30 p.m. on Election Day, just hours before polls closed. Edwards smoked a victory cigar with friends from West Point until 4 a.m. the night he won.
Maine: The state Arts Commission, Historic Preservation Commission and Museum Commission are conducting a poll to test whether Maine should replace one or both of its two representatives in Statuary Hall. The state legislature ordered the poll after debating last year whether to swap Gov. William King's statue for former Gov. Joshua Lawrence Chamberlain, the Civil War general. Other possible honorees include Henry Wadsworth Longfellow, Winslow Homer, Leon Leonwood Bean, Rachel Carson, Sen. Margaret Chase Smith and Frances Perkins, the first woman to serve in a presidential Cabinet. Vice President Hannibal Hamlin is Maine's second representative in Statuary Hall.