The Coming Week: Omnibus Riders, Tax Extenders, and Then Go Home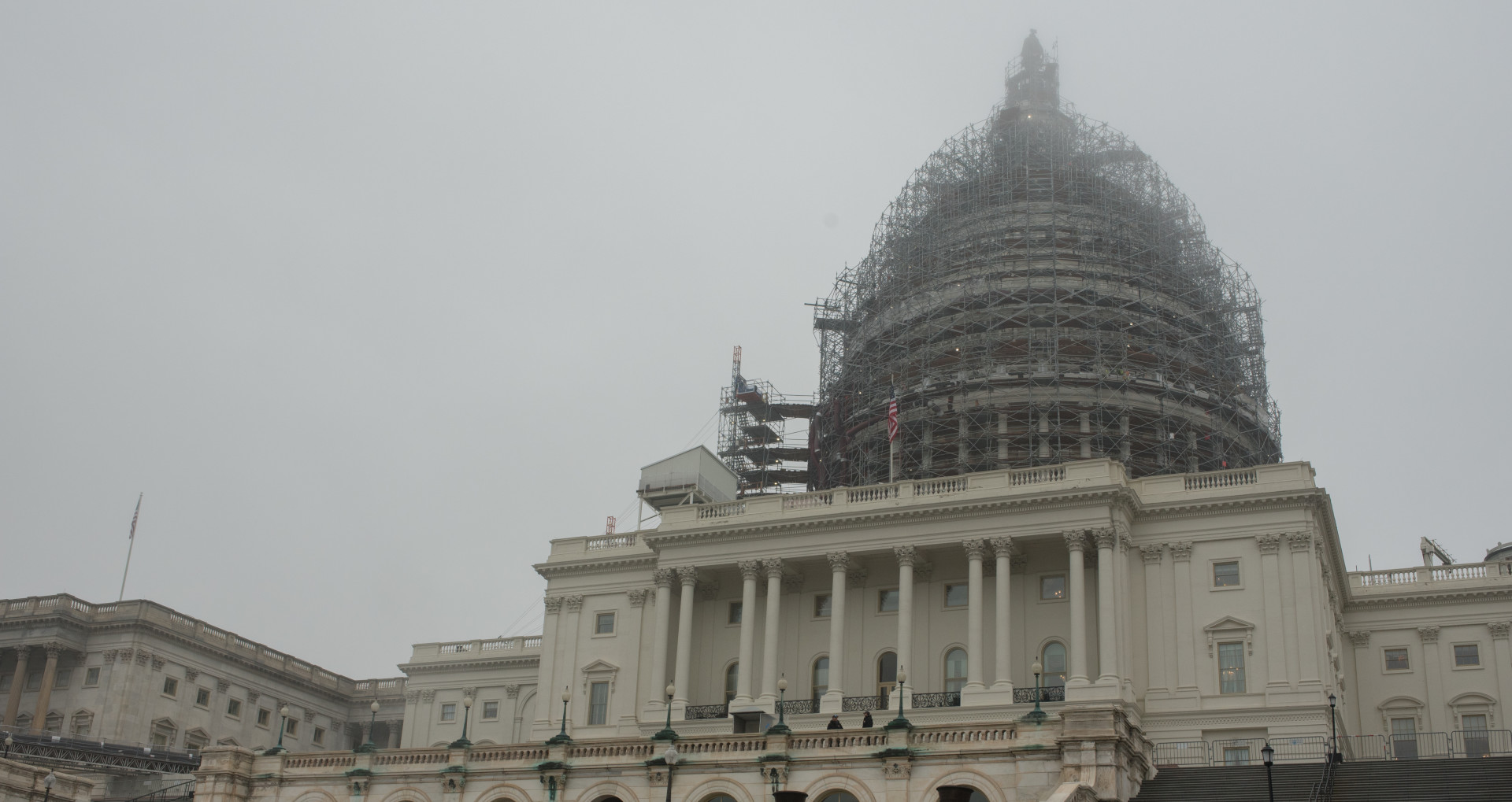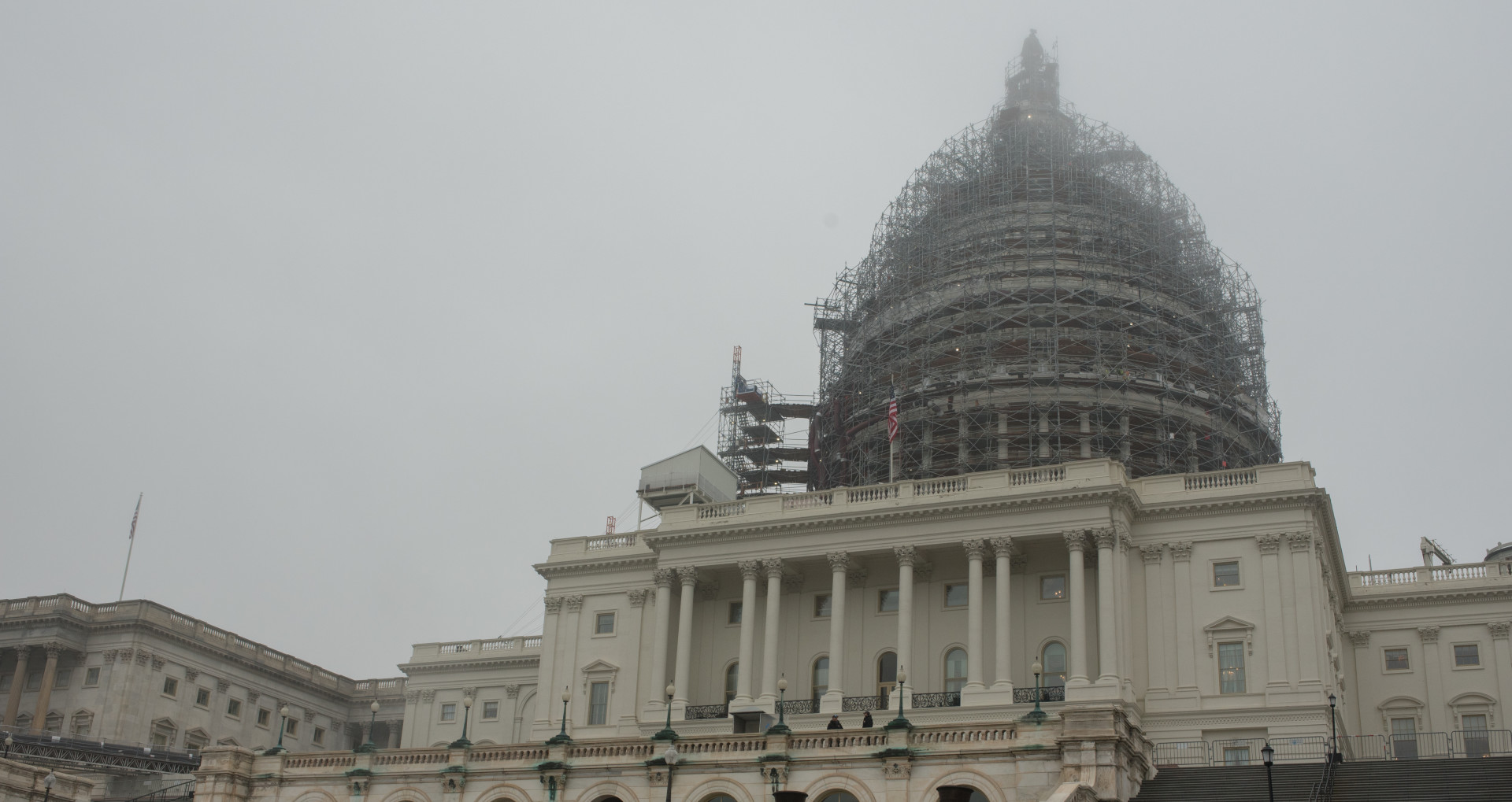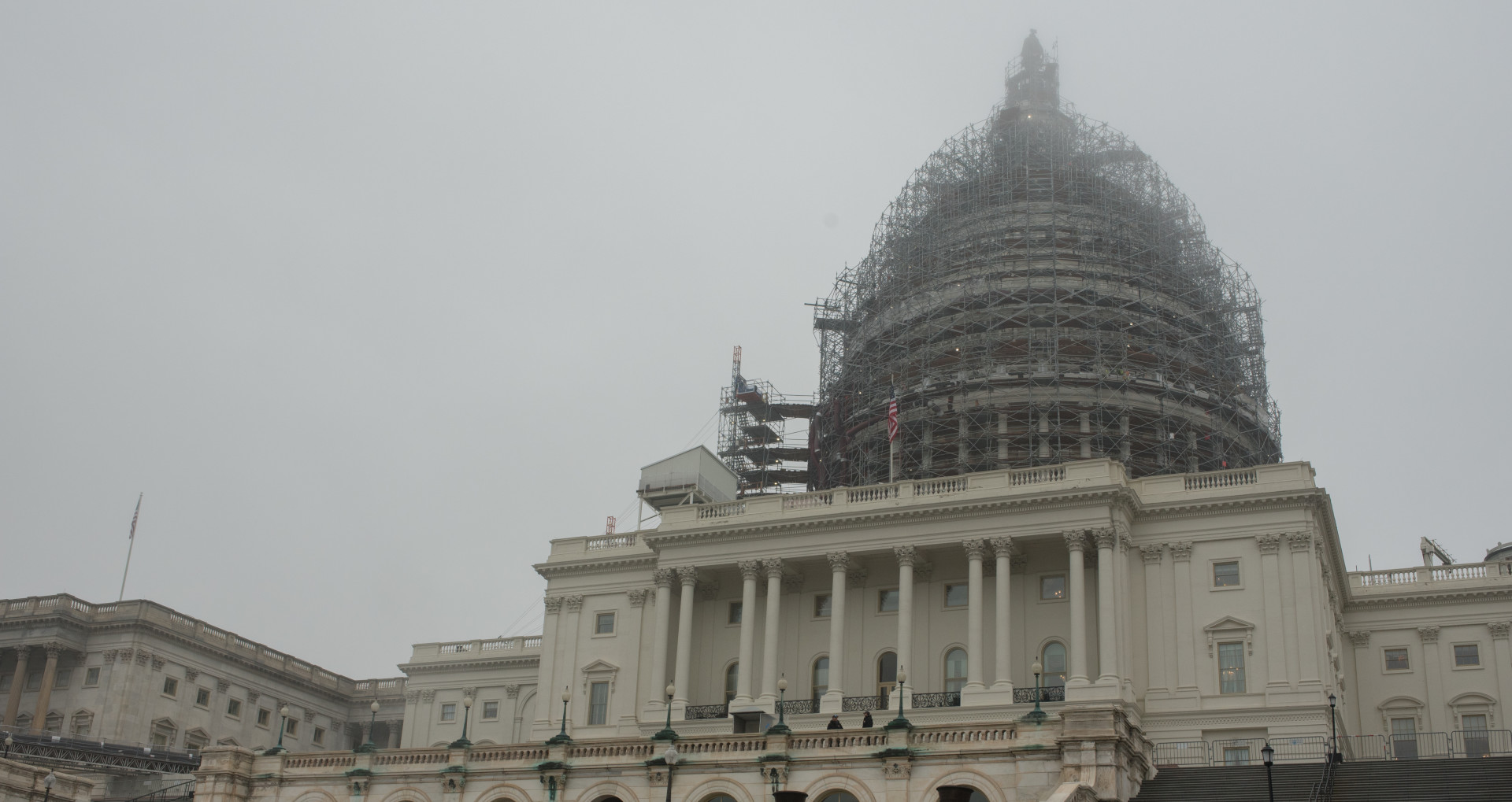 After a frenetic autumn, a familiar end-game of congressional posturing has returned to Capitol Hill for December.
For the first time last week, negotiations over an omnibus year-end spending bill spilled out into public view when Republican leaders made an initial offer to their Democratic colleagues. Until then, progress towards reaching a funding agreement had been handled largely behind closed-doors by appropriators and their staffs. Their task: allocating nearly $66 billion in additional spending to federal programs by Dec. 11, when a stopgap funding measure expires.
The GOP offer signaled the start of a classic Washington political ritual: one side makes an unrealistic proposal and the other side loudly bats it down. With a budget deal in the bank, congressional Republicans say they want to attach a number of policy provisos on the omnibus bill to make up for increased spending that many of them didn't want.
House Democrats flatly rejected the initial proposed omnibus. On Thursday, House Minority Leader Nancy Pelosi (D-Calif.) called it "a Tea Party policy wish list."
Rep. Rosa DeLauro (D-Conn.) said she was less surprised by the negotiating tactic, but by the late hour at which Republicans made it. "Yeah, I understand negotiations, so maybe you dump the kitchen-sink on, okay," she said. "But it isn't serious."
Pelosi said that Democrats had sent back a counter-proposal late Wednesday night.
Meanwhile, Senate Democrats met Thursday to hash out their own list of priorities.
Exactly which riders are being tossed around varies by the day, but the GOP's initial offer didn't include obvious "poison pills" like defunding Planned Parenthood or attacking the Obama administration's immigration actions.
Measures to lift the oil export ban, block implementation of the Department of Labor's fiduciary rule, and roll back Environmental Protection Agency rulemaking all are under consideration. Senate Majority Leader Mitch McConnell (R-Ky.) is also pushing a rider to eliminate limits on coordinated party spending.
Outside of the omnibus, the other remaining big question is what happens to a series of expiring tax provisions known as extenders. A deal to make some Republican and Democratic priorities permanent, instead of reauthorizing them on the typical two-year basis, is in the works, but by no means a certainty. A major concern about the potential deal for some Democrats and fiscal hawks is the cost, which has been variously reported in the $700 or $800 billion range.
A reauthorization of the Zadroga Act, an expiring health fund for first responders to the Sept. 11 terror attack, will likely need to hitch a ride somewhere as well. The Congressional Budget Office estimated that making the legislation permanent in some form would carry an $8-11 billion price tag over the next decade.
The precise timing of when these votes will happen remains largely unknown. Even with a Dec. 11 deadline, lawmakers could always extend current government spending authority for a couple days if the Senate needs time to work through its complex procedural strictures.
Both chambers are scheduled to be in session through Dec. 18, but Senate GOP aides say they are aiming to wrap up their own business sooner, perhaps as early as Friday.
A few other items remain on the agenda. The Senate will take up a conference report on a bipartisan No Child Left Behind overhaul on Tuesday. After a broad bipartisan vote in the House last week, the measure is expected to pass easily. It is the first K-12 education update since the 2001, and both political parties can declare victory.
The House will vote on noncontroversial suspension bills on Tuesday, one of which is sponsored by Rep. Candice Miller (R-Mich.) to retool the nation's visa waiver program. That measure will be important for lawmakers concerned about the recent shootings in Paris and San Bernardino. Members have said they think the waiver program gives too-easy access to certain would-be foreign terrorists.
A senior GOP aide said that the House will likely take up the Senate's expanded budget reconciliation bill later in the week. That vote will cap the GOP's year-long effort to roll back Obamacare. The president will veto the measure once it hits his desk.
HEALTH
Several health care provisions could be included in the tax extenders package that congressional leaders are negotiating. There are pushes repeal the Affordable Care Act's "Cadillac tax" and its medical device tax. There is substantial support among Democrats and Republicans to repeal both taxes, although the cost of doing so is prohibitive. One option being tossed around is delaying the implementation of the Cadillac tax for two years.
There is also a possibility that a permanent extension of the Zadroga law could be included in the tax package, although that provision could also be part of the omnibus spending bill.
The House Energy and Commerce Committee is ramping up its effort to garner Democratic support for a wide-ranging mental health bill introduced by Rep. Tim Murphy (R-Pa.). Some committee Democrats remain skeptical that Murphy is willing to compromise, but his office says Murphy has held several "substantive" meetings with Democrats since last month's subcommittee markup, in which the bill passed on mostly partisan lines.
Democrats take issue with provisions in Murphy's bill that they say would weaken patient privacy rights, gut funding for the Substance Abuse and Health Services Administration and give block grant funding to states that have adopted involuntary treatment laws for mentally ill patients. In the wake of recent mass shootings, House Republican leaders want to press forward on the bill. But a full committee markup has yet to be scheduled.
On Tuesday, the House Energy and Commerce oversight subcommittee is slated to hold its second hearing examining the state of Obamacare's state insurance marketplaces. The hearing will focus on administrative oversight of the exchanges. Meanwhile, the Senate Health, Education, Labor and Pensions Committee will examine solutions to America's opioid abuse epidemic at a full committee hearing.
On Wednesday, the Senate Aging Committee will hold a hearing examining "sudden price spikes of off-patent drugs." The hearing is part of a committee's investigation into rising drug prices. Also on Wednesday, the House Energy and Commerce health subcommittee will hold a hearing to examine health-care treatment legislation.
—Jon Reid
FINANCE
One of the key sticking points of the negotiations over the year-end omnibus bill has been what policy riders Republicans will be able to attach to the legislation without losing too many Democratic votes. As of Thursday, a rider to defund the Department of Labor's controversial proposed fiduciary rule for investment advice remained a part of the deal, though some Democrats criticized the provision as a Republican negotiating tactic.
The House Ways and Means Committee announced late Friday that its members are drafting a bipartisan response to the Labor Department rule that will be introduced before Congress adjourns for the year. The measure is aimed at protecting retirement accounts and would, among other things, require "retirement advisors" to serve in their clients' best interests. Details are still emerging, but the measure could be a half-way point between blocking the Labor Department's rules entirely  and letting the broader "best interest" standard go into effect.
Still, given the concerns about the fiduciary rule among Democrats and the lateness of the Ways and Means legislation, that fiduciary rider may still be one that survives negotiations. The White House's reaction to such a development remains unclear.
Other more drastic riders, such as Senate Banking Committee Chairman Richard Shelby's (R-Ala.) broad Dodd-Frank overhaul, are considered "poison pills" among Democrats and would be an unacceptable part of any final spending deal.
The House Financial Services Committee will hold a supplemental hearing on the operations of the Financial Stability Oversight Council on Tuesday. All but two members of FSOC, which is composed of the ten main financial regulators, will appear before the committee. Treasury Sec. Jack Lew, who testified before the committee on FSOC operations in June, was excused, while Federal Reserve Chair Janet Yellen was the only member to decline the committee's invitation.
Financial Services Chairman Jeb Hensarling (R-Texas), along with other members of the committee, have been vocal critics of FSOC's decision-making processes, which they say is opaque and arbitrary. The committee recently voted on a series of legislative changes to FSOC, and Hensarling has said that more legislation will be forthcoming.
—Gabe Rubin
ENERGY
Republicans also are pushing for a provision to repeal the ban on crude oil exports as part of the year-end spending bill. Democrats have said they are open to a compromise agreement involving a repeal of the ban, as it long as it includes Democratic priorities.
Energy lobbyists are also watching the emerging negotiations on the tax extenders package. The production tax credit for wind energy producers, which would cost $10.5 billion to extend through 2016, is one of the tax credits that negotiators are looking to renew.
Globally, world leaders at the U.N. conference in Paris are working until the end of this week to reach a deal to lower emissions and stave off the worst effects of climate change. President Obama considers responding to climate change a legacy issue for his presidency and promised conference attendees that the United States will take responsibility for its emissions. Republicans in Congress are criticizing Obama's efforts in Paris as an attempt to bypass lawmakers' authority and undermine voters who don't believe in his climate change policies.
On Thursday, the House passed an energy bill that would increase American energy production, lift the ban on U.S. crude oil exports, and update the electric grid. The Senate will not vote on its version of the bill this year, but Environment and Public Works Committee Chairman Lisa Murkowski says she expects her committee's version of the bill to receive a vote early next year. The White House has threatened to veto the House bill.
On Thursday, the Senate Energy and Natural Resources Committee will hold a hearing on terrorism and global oil markets.
—Kevin Carty
TECH
The Senate Commerce Committee is scheduled to hold a markup on Wednesday that includes two telecom items. The committee will vote to reappoint Federal Communications Commission Democratic Commissioner Jessica Rosenworcel for a second term, and they will consider a logistical tweak to how TV airwave auctions are conducted under the Communications Act.
The committee is expected to confirm Rosenworcel's nomination without fanfare after a reasonably amicable hearing in late October. It doesn't hurt that she's already a sitting commissioner, first confirmed in 2012. She was also a longtime Senate aide.
The committee will also consider a bill offered by its chairman, Sen. John Thune (R-SD), S. 2319, to change spectrum auction accounting methods. The bill would mandate that money the government earns from spectrum auctions go to the Treasury Department 45 days after bidding ends.
In the original law, the profits of the auction go to a bank account before losing bidders are refunded their money back. Then the winning bidders' money is transferred to the Treasury. Any interest built up in the interim bank account goes to the Telecommunications Development Fund. That fund is not mentioned in Thune's bill.
Thune's bill anticipates an auction that will happen in the spring in which the government sells TV airwaves to the private sector for a profit. The spectrum is needed to bolster infrastructure for wireless companies to build up mobile data networks.
—Amir Nasr