Flake Issues Star Wars-Themed Spending Report for Congress 'to Chewie on'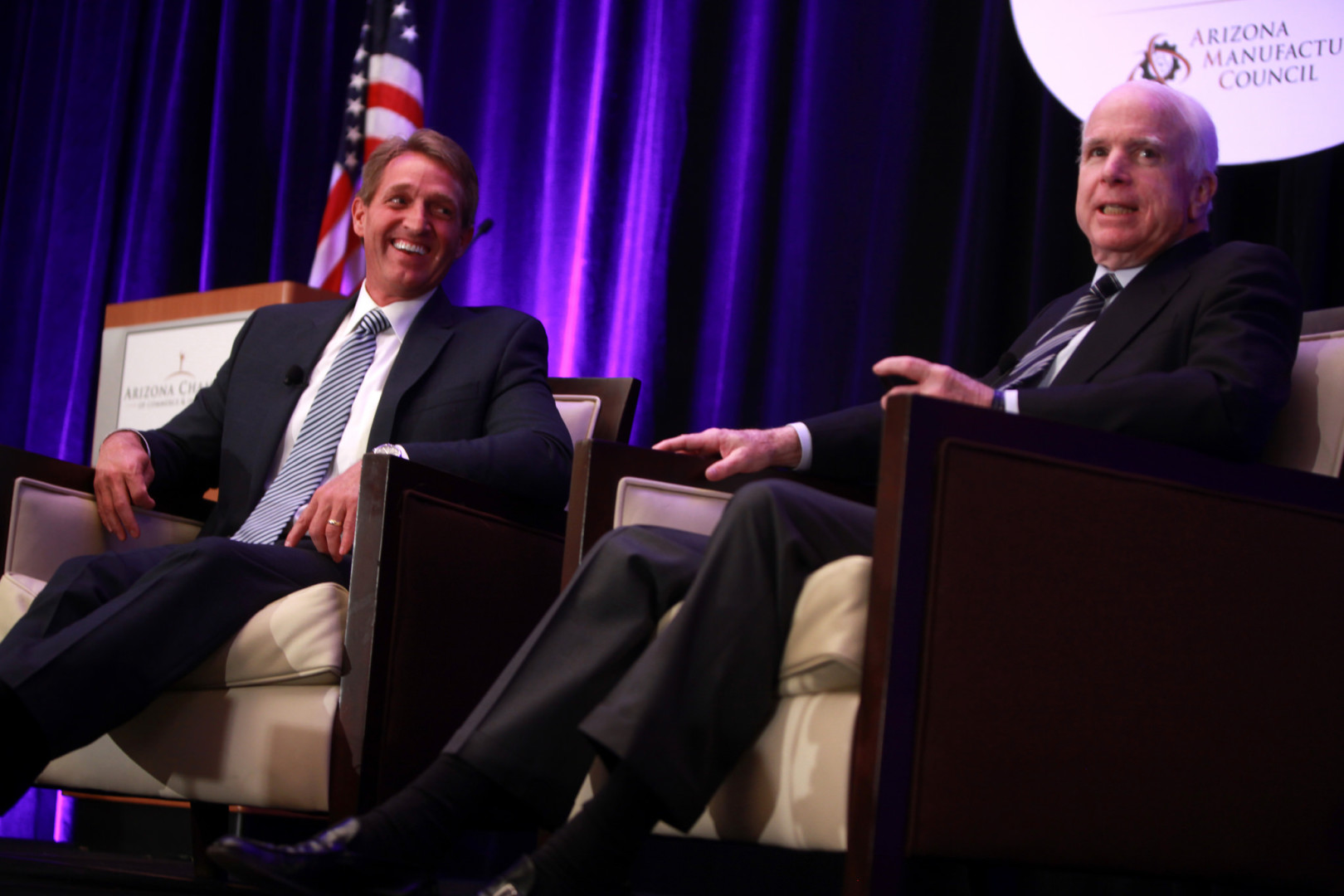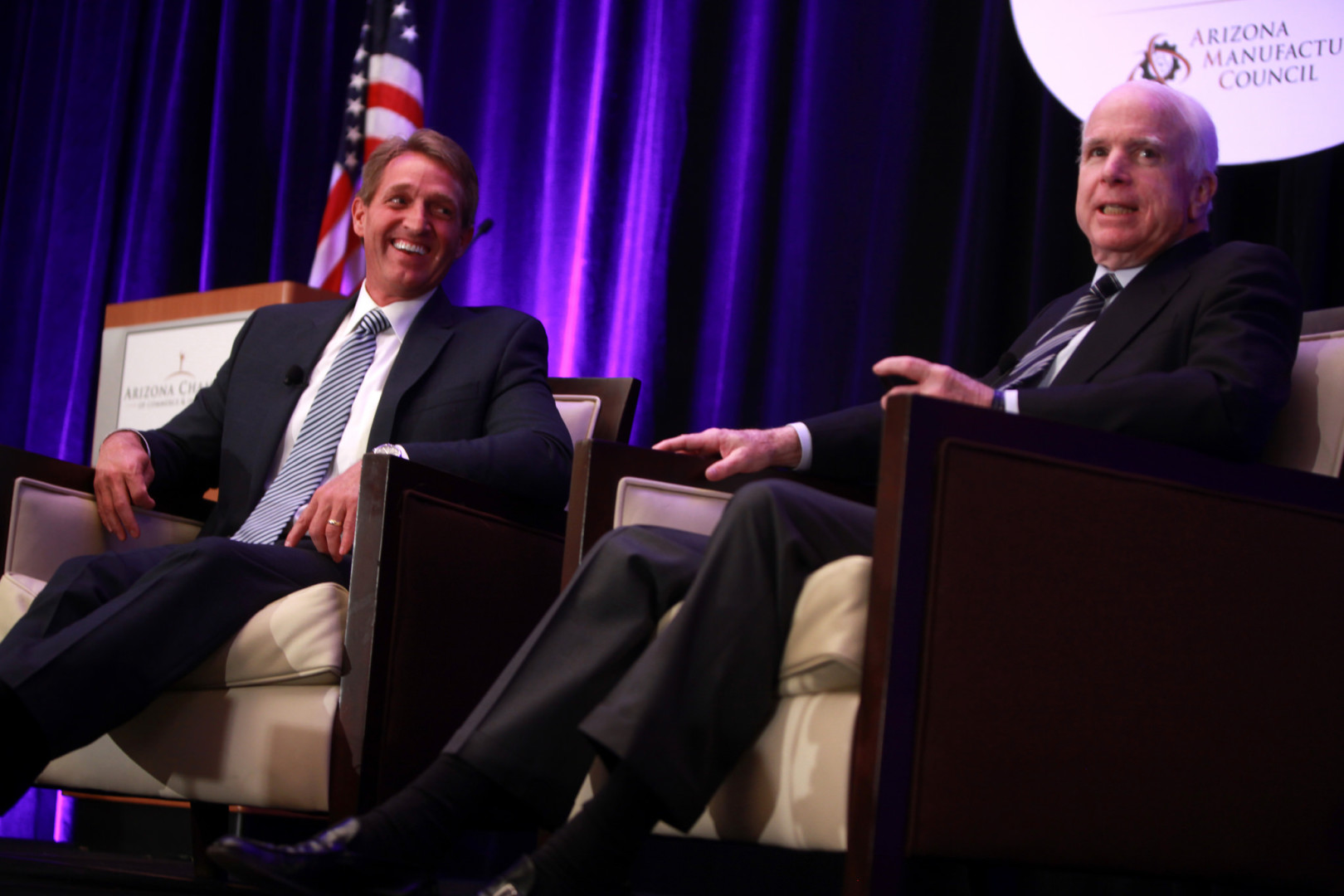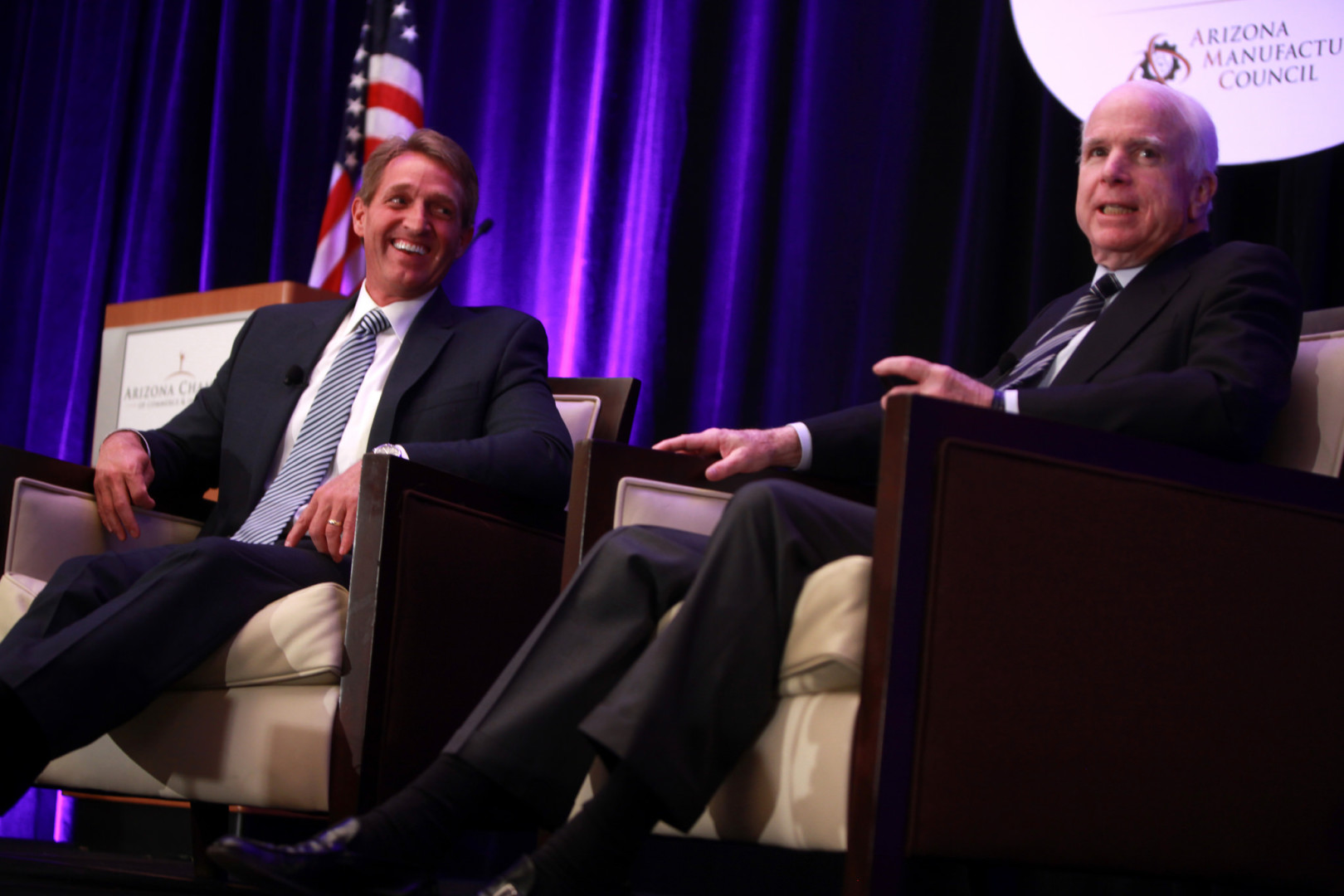 Sen. Jeff Flake (R-Ariz.) is using America's obsession with "Star Wars" to further his campaign to expose government waste.
On Tuesday, Flake unveiled "Wastebook: The Farce Awakens," a report documenting "100 examples of egregious, outrageous and unnecessary government spending" that he says amount to more than $100 billion. The "Wastebook" series was started by former Sen. Tom Coburn (R-Okla.).
"To see so much money so outlandishly wasted, it's clear that Washington's ballyhooing over budget austerity is a farce," Flake said in a statement. "Hopefully, this report gives Congress – which only ever seems to agree when it comes to spending money – something to Chewie on before the taxpayers strike back."
Among the report's findings: $1.3 million to study the effectiveness of beer koozies; $707,000 for researchers to start a fight club for shrimp; and $5 million for an anti-smoking campaign geared toward millennials called "Help A Hipster."
In June, Flake issued a report on pork-barrel spending called "Jurassic Pork."