Security Issues Give GOP an Edge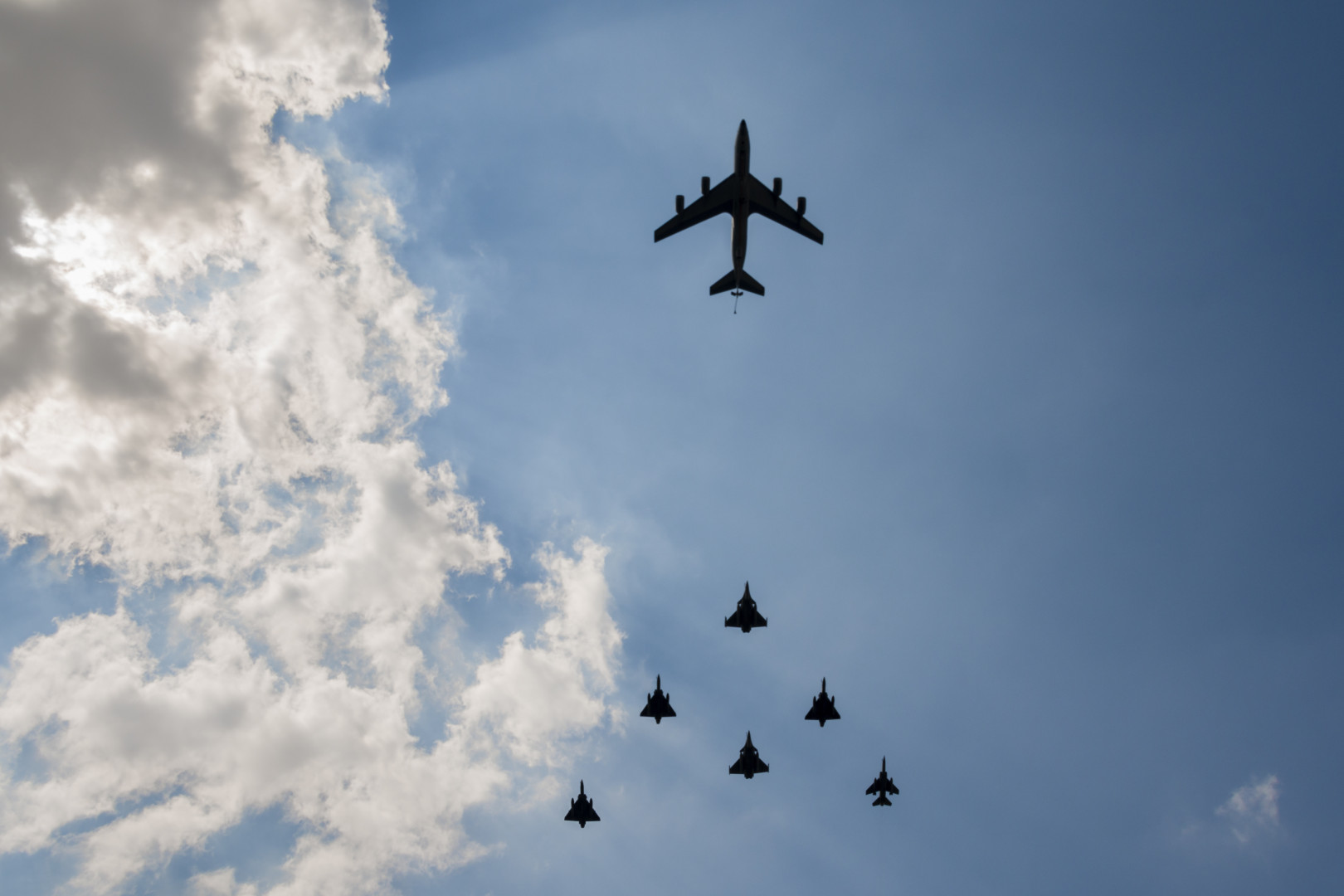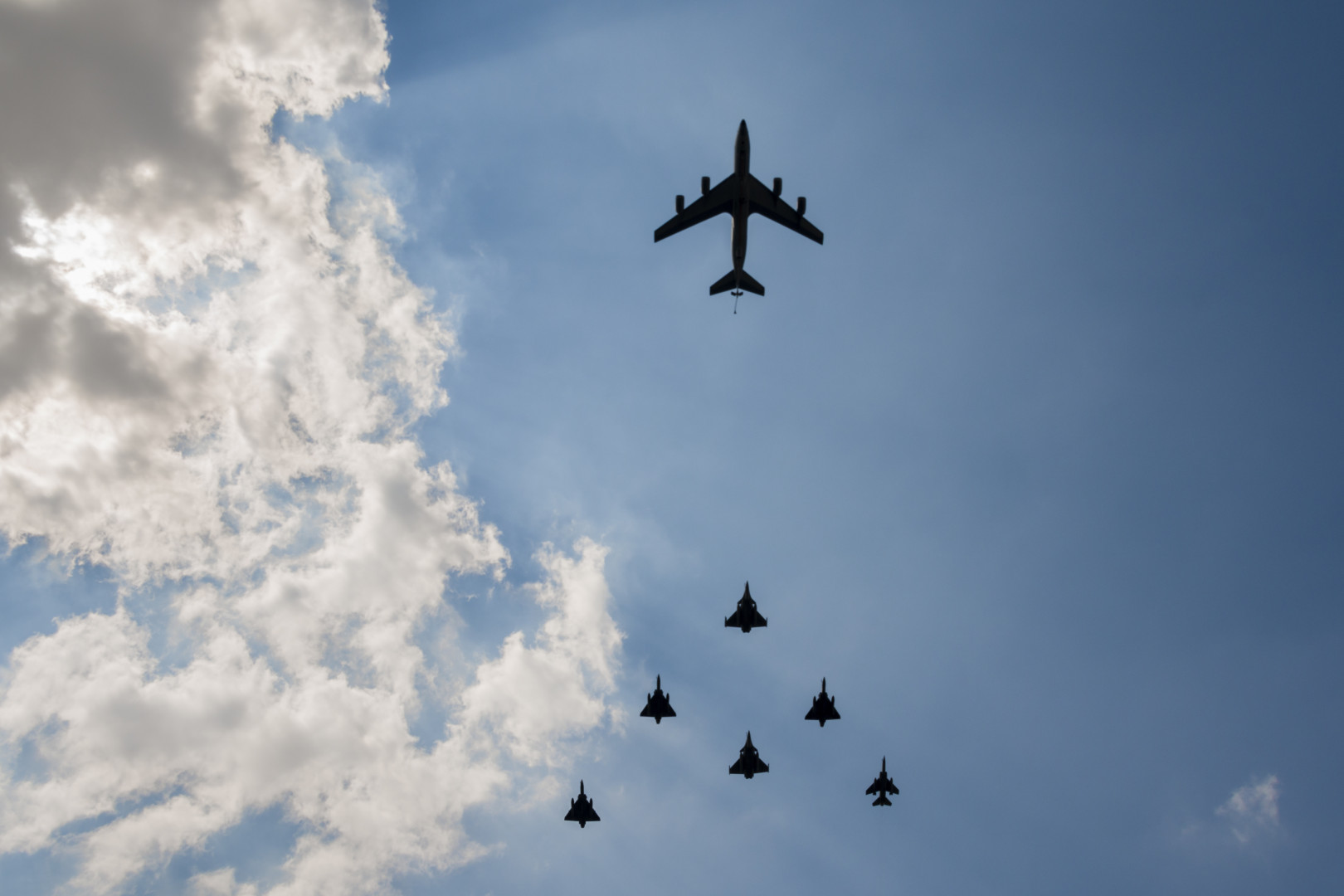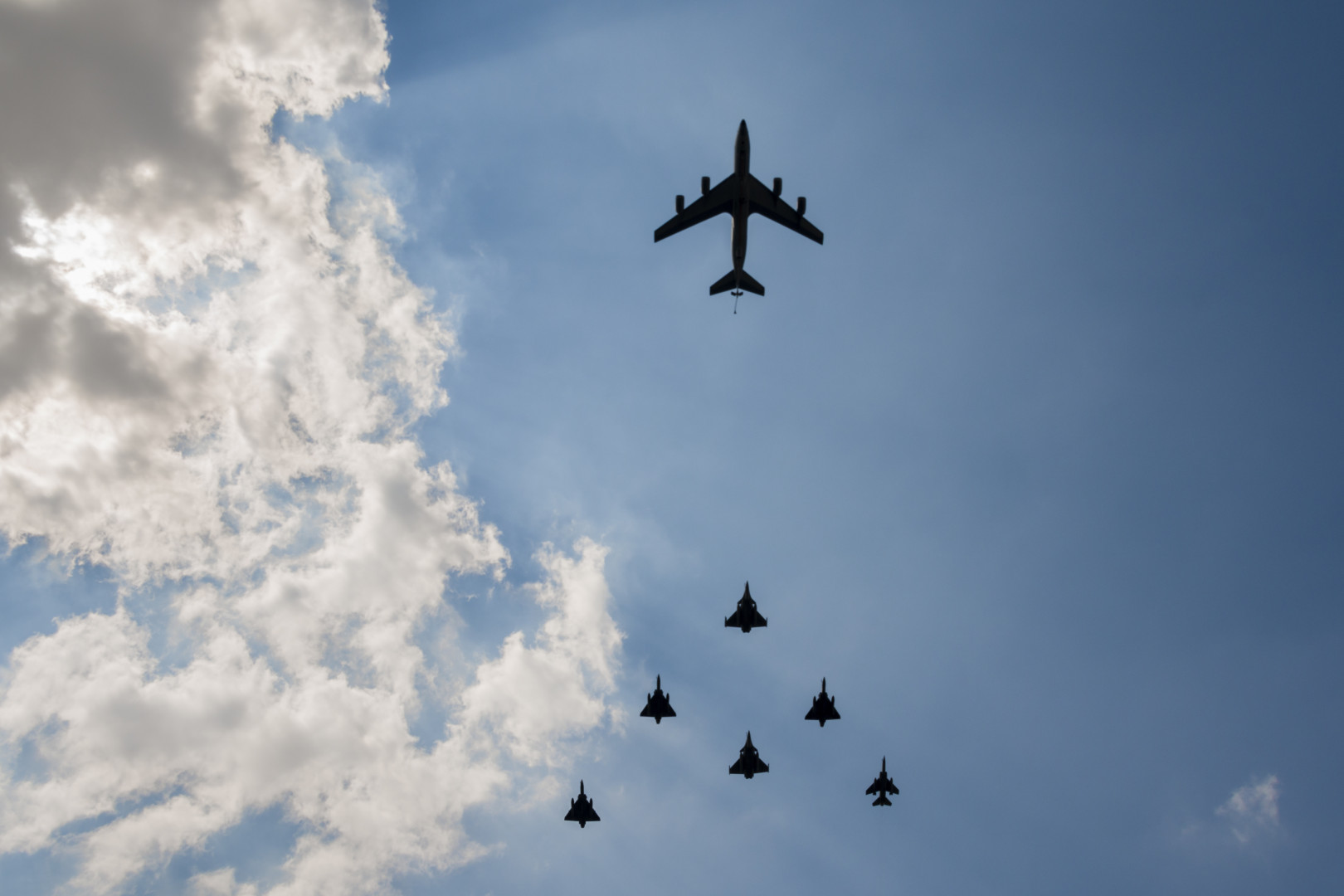 A plurality of voters now say national security issues are their top concern as they consider their options in next year's elections — and those voters overwhelmingly say they plan to vote Republican.
Asked what set of issues are top of mind when thinking about their votes next year, 34 percent of all registered voters choose security issues, while 30 percent say the economy is number one. Republicans, conservatives and — surprisingly — women are all more likely to pick security as their top issue, while pluralities of men and Democrats choose the economy.
Security issues, in the wake of terror attacks in Paris and San Bernardino, Calif., are giving Republicans a clear political edge. Those who say security is their top concern say they would choose a generic Republican candidate running for a U.S. House seat over a generic Democrat by a wide 56 percent to 25 percent margin. Democrats continue to lead among voters who say the economy is most important, 41 percent to 34 percent.
Overall, Republicans lead the generic ballot by a 40 percent to 35 percent margin. The crosstabs show Republicans lead by four points, 41 percent to 37 percent, among men, and by six points, 39 percent to 33 percent, among women — even though women have voted by wider margins for Democrats than men have for Republicans in recent election cycles.
If the election for the U.S. House of Representatives were being held today, would you vote for the Republican candidate or for the Democratic candidate in your district?
Editor's note: This chart comes from our new Morning Consult Intelligence platform. Seriously, go check it out, you'll love it.
A reminder: Democrats need a 7-10 point edge in the generic ballot to make significant gains in the House. Republicans need to keep the Democratic advantage to 5 points or less to keep losses to a minimum. If Republicans have an edge on the generic ballot heading into Election Day, the GOP majority will grow.
After Shootings, Gun Debate Unchanged
A majority of Americans say they favor stricter gun control measures, according to a new Morning Consult survey taken after the Islamic State-inspired attacks on a community health center in San Bernardino, Calif. But few Americans believe Congress will actually act on those proposals.
Nationally, 55 percent of registered voters say they support stricter gun control laws, while 38 percent are opposed, the new poll finds. That's virtually unchanged from a survey conducted in early October, when 57 percent of voters said they backed tougher laws.
Individual proposals to keep dangerous weapons out of the wrong hands are even more popular: 86 percent favor laws that would prevent those with a mental illness from purchasing a weapon. Eighty-three percent favor extending background checks to private gun sales. And two-thirds of voters favor laws that would ban both high-capacity ammunition magazines and assault-style weapons.
But after several high-profile mass shootings, each followed by a renewed conversation on gun control issues that sends both supporters and opponents retreating to familiar corners, voters do not believe that any new laws are forthcoming. Just 29 percent of voters said the chances of tougher gun control laws passing Congress in the next year or so are excellent or good, while 62 percent said those chances are "just fair" or poor.
The Morning Consult survey polled 2,047 registered voters between Dec. 3-7, for a margin of error of plus or minus 2 percentage points.
State of the Presidential Race
The good news for Donald Trump: He's still leading among Republicans and Republican-leaning independents, with 41 percent of the vote in the latest Morning Consult survey. Ben Carson's collapse continues; he's down to 12 percent in the latest poll, just ahead of Sen. Marco Rubio's (R-Fla.) 10 percent. Sen. Ted Cruz (R-Texas) finishes fourth at 7 percent, with former Florida Gov. Jeb Bush (R) in fifth at 5 percent.
[visualizer id="19563″]
The bad news for Trump: He's almost certainly lost his lead in Iowa, to the surging Cruz.
A new Monmouth poll out Monday shows Cruz leading the Iowa field at 24 percent, ahead of Trump's 19 percent and Rubio's 17 percent. Carson, who led Monmouth's October Iowa poll with 32 percent, is down to just 10 percent today. The crosstabs show Cruz leading among evangelical voters, who make up about half the Iowa Republican electorate, with 30 percent. Carson led among those voters in October.
There was another Iowa poll released Monday, one that showed a very different result. The CNN/ORC International survey showed Trump leading cruz by a 33 percent to 20 percent margin, with Carson in third at 16 percent.
Why trust one poll over the other? Voter screens are a pretty good reason. Monmouth assumed a smaller turnout of about 140,000 Iowa caucus-goers. That would actually represent a record-high turnout of Republican participants — 121,000 turned out in 2012, and 119,000 showed up in 2008.
The looser the screens, it seems, the more Trump voters get into the final samples. Take this important nugget from the Monmouth poll, one that should be instructive in identifying just who makes up Trump's base: Among the voters who say they are not Republicans, but that they are likely to attend Republican caucuses, Trump leads with 30 percent. Among the 70 percent of Monmouth's survey who say they are Republicans, Trump's support is half that high.
Every candidate says he or she can change the makeup of the electorate to bring out new, low-performing voters. The truth is, that almost never happens.
Majority Back Troops to Middle East
A majority of Americans say they favor sending ground troops to fight the Islamic State in the Middle East, a handful of new polls show, while a significant majority say they disapprove of the way President Obama is handling the terrorist group.
Fifty-six percent of voters said they support ground troops in Iraq and Syria, according to a Morning Consult poll conducted after the attack in San Bernardino, including majorities of both Democrats and independents. A similar 53 percent told CNN/ORC pollsters they favor sending U.S. troops to fight before the shootings in California.
Before President Obama's address to the nation on Sunday, big majorities said they disapprove of the way he's handling the Islamic State (64 percent), terrorism (60 percent) and foreign affairs (57 percent).
Approve of Obama handling ___?
                 App Dis
Islamic State    33% 64%
Terrorism        38  60
Foreign affairs  40  57
The $24 Vote
Candidates running for U.S. Senate seats, and the outside groups hoping to influence those races, spent almost $1.1 billion in 2014, 25 percent higher than was spent on races in 2010. But just 44 million people cast votes in those races in 2014, which equates to about $24 spent per vote. House races weren't as expensive; candidates and outside groups spent $14.05 per vote, about the same as previous years, Pew found.
This year, 1,260 super PACs registered with the Federal Election Commission had raised $313.5 million as of the last reporting period.
November Showers, December Flowers
Consumers tend to spend more as the year draws to a close, thanks to holiday shopping season. And this year, consumers say they're spending more than they did during the recession, a promising sign for a strong economic December.
Consumers told Gallup they spent an average of $92 per day in November, slightly lower than the $95 they reported spending in November 2014. But that figure is much higher than the $73 they spent in 2012 and $71 spent every day in November 2011. Average consumer spending has risen between three and ten dollars a day between November and December in recent years, Gallup's data show.
Connected America
Three-quarters of American households have a subscription to a broadband internet service, Census data shows, but there's a big gap between wealthier and poorer homes. A new Brookings report shows nearly 89 percent of households that make over $50,000 a year have broadband access, compared with just 46.8 percent who pull in less than $20,000 a year.
The report finds the metro areas with the highest share of broadband access include: San Jose (88.2 percent), Anchorage (86.6 percent), Bremerton-Silverdale, Wash. (86.5 percent), Boulder, Colo. (86.1 percent) and Iowa City (86 percent). Laredo, Texas has the lowest share of broadband households, at just 56.2 percent. McAllen, at 58 percent, is the only other metro area where fewer than six in ten homes are connected.
Just For Fun
The vast majority of voters say they believed in Santa Claus at one point in their lives. But almost two-thirds of voters, 63 percent, said they stopped believing in jolly old Saint Nick between the ages of 6 and 10 years old. Nine percent of registered voters — the happiest 9 percent, we're guessing — never stopped believing in Santa at all. Republican men were the most likely to figure out the whole Santa scheme at an early age, while a disproportionate number of voters in the Northeast said they believed in Santa until they were older than 11.
Approximately when, if at all, did you stop believing Santa Claus exists?