Senate Update: Scottsdale Rising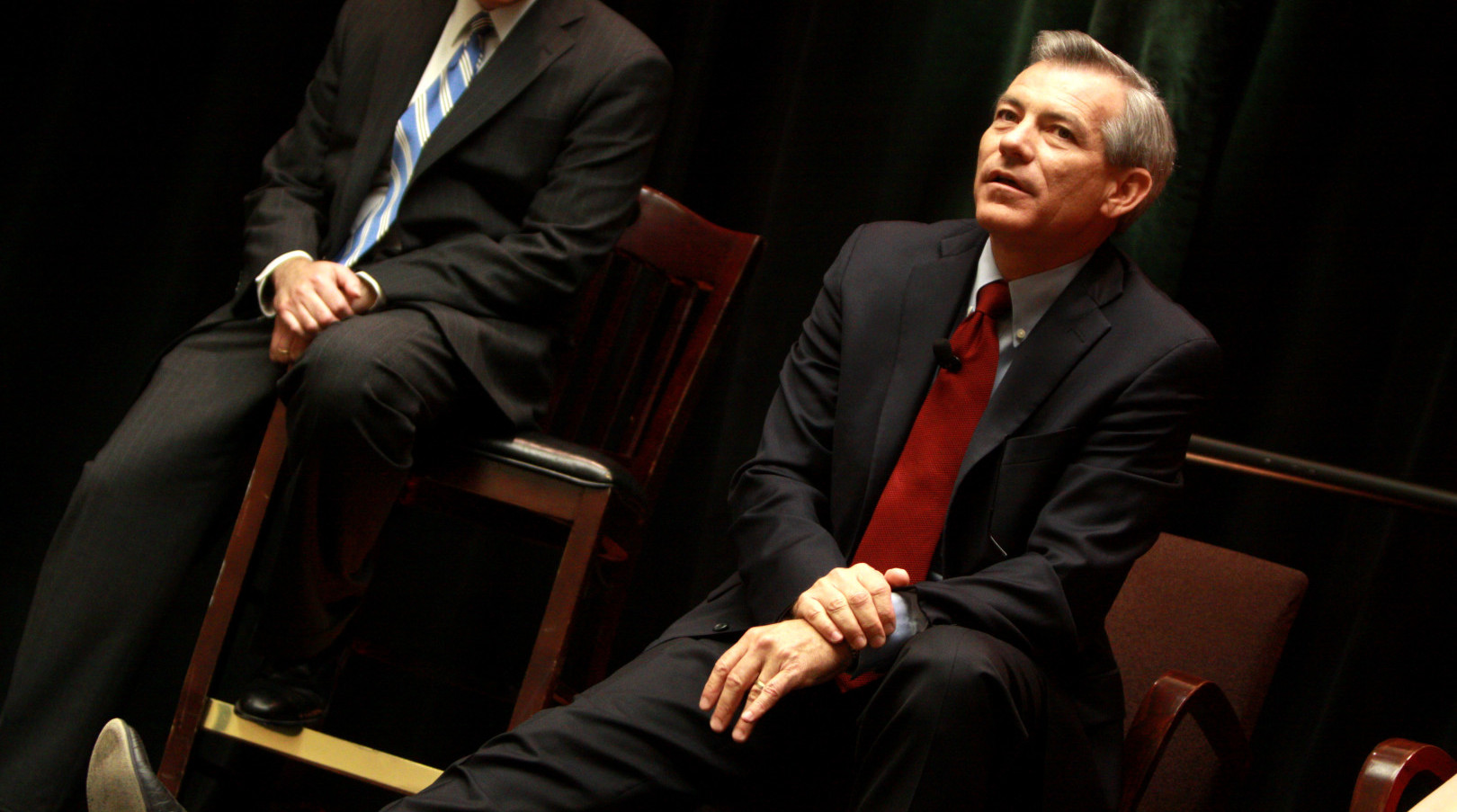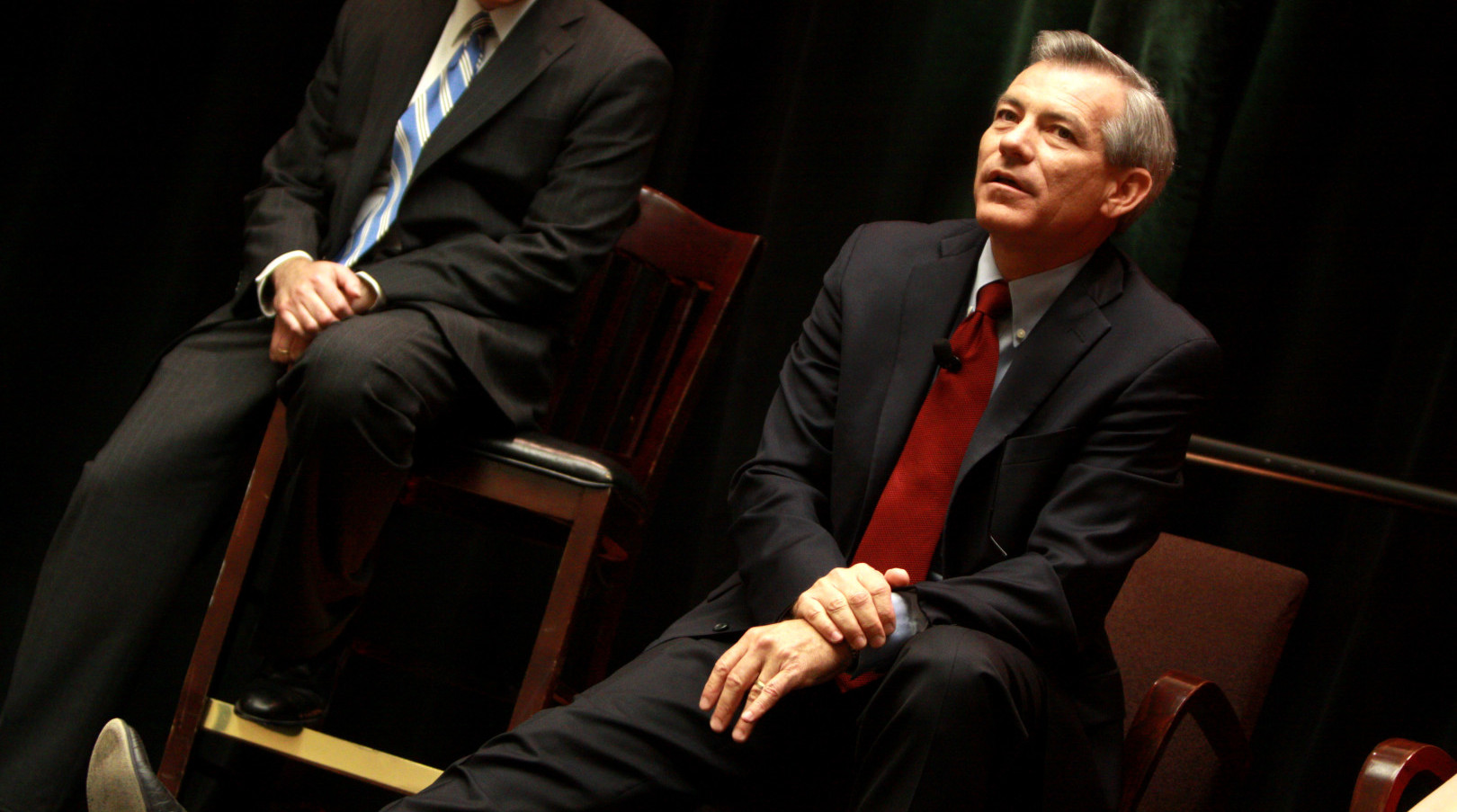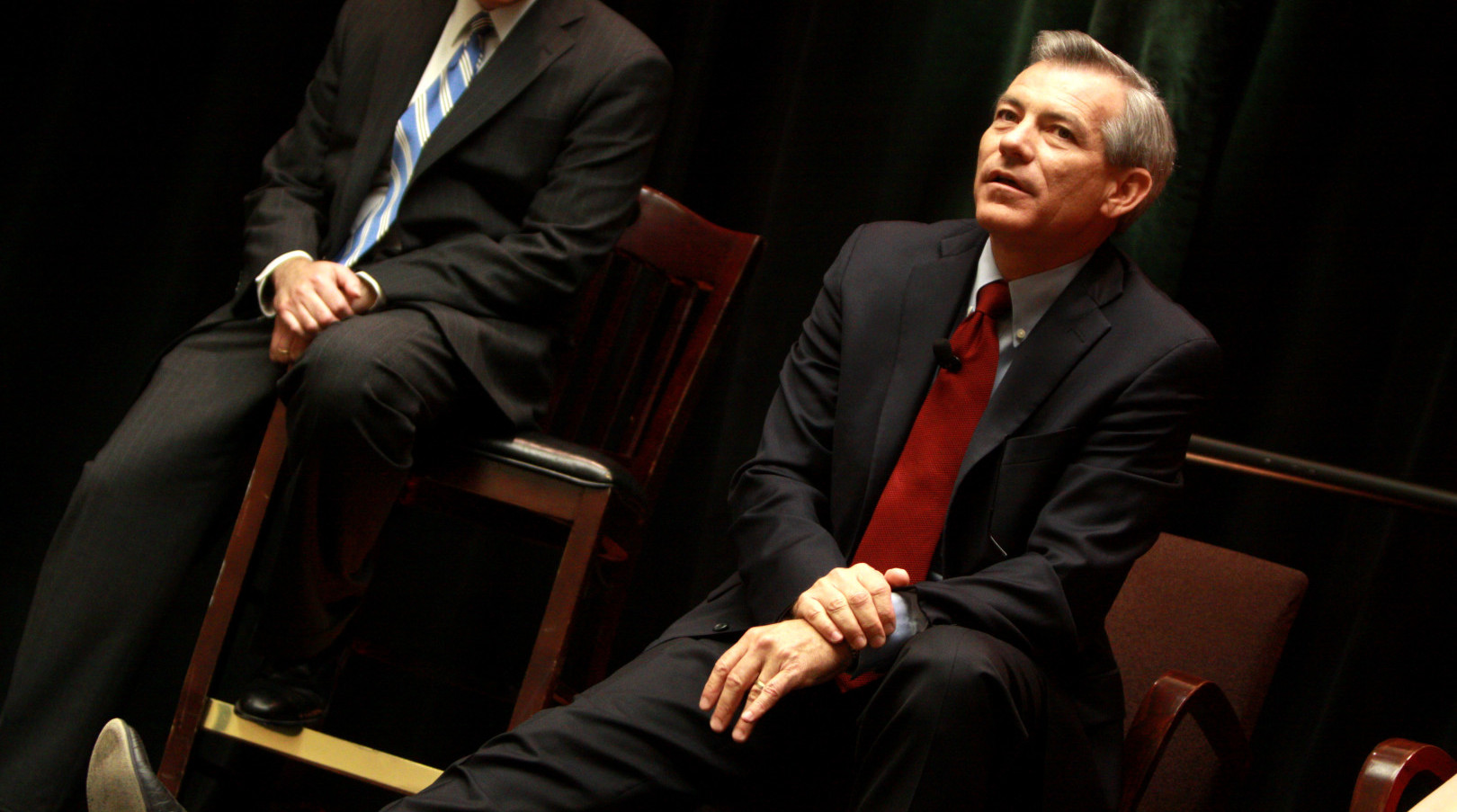 Perhaps no senator has feuded more openly with his own state party than John McCain. The most conservative elements within Arizona's Republican Party have long sought to undermine, and unseat, their senior senator. And now, quietly, those conservatives are starting to float yet another challenge ahead of McCain's bid for a sixth term.
Republicans in Arizona are starting to hear from allies of Rep. David Schweikert (R), a member of the House Freedom Caucus who has long harbored hopes of moving to the upper chamber.
Schweikert said earlier this year his wife didn't want him to mount what would be a long-shot campaign against McCain. But several party strategists in Phoenix described phone calls from Schweikert's allies, conversations they said hinted that the three-term House member is having second thoughts.
What Schweikert really wants — what he needs to mount a credible campaign — is a groundswell of calls for a conservative challenger, and pledges of support from outside groups that have made a habit in recent cycles of taking on Republican incumbents in primaries.
"If there is an appetite to recruit, there is a willing candidate with strong statewide numbers to take on that fight," one Schweikert ally told us.
Outside groups have plied both Schweikert and Rep. Matt Salmon (R) with polling numbers that show they could run a competitive race. A Public Policy Polling automated dial survey from May showed McCain leading Schweikert by a statistically insignificant 40 percent to 39 percent margin, though the private numbers are said to be more encouraging.
Schweikert has repeatedly hinted at those private polls. "It's hard when outside groups come to you with polling," he told NBC's Phoenix affiliate in May. McCain's "numbers make [former Indiana Sen.] Dick Lugar look like a walk in the park." (Lugar lost his bid for renomination to a Tea Party insurgent in 2012)
McCain already has one challenger from the right, former state Sen. Kelli Ward (R), who quit her legislative job to devote herself full-time to her Senate bid. Ward has raised more than half a million dollars for her campaign so far, and at the end of September, she had $320,000 in the bank — six times as much as Schweikert's bank balance.
Schweikert allies say he's picked up his fundraising pace in recent months. He has until June 1 to declare his candidacy, so keep an eye out for his end-of-year FEC report for a hint at just how serious a challenge he would present.
Team Turnover
Getting the right team in place is critical for any campaign — and at least three big-time candidates have already shuffled their lineups this year.
California Attorney General Kamala Harris (D) and her first manager, Rory Steele, parted ways in November, after concerns over how much money the campaign was burning through. Some Harris allies grew worried after the campaign spent more than 40 percent of the money it had raised, including big outlays for travel and consultants. Observers describe the campaign as a "financial mess."
In Indiana, Rep. Marlin Stutzman (R) dropped his campaign manager, Brendon DelToro, and political director Joe Knepper in October. This month, the campaign replaced consultants Brooks Kochvar and FP1 Strategies with The Strategy Group Company, helmed by Rex Elsass, and Indiana-based Mark It Red. Stutzman also hired digital strategist Vincent Harris to oversee online operations.
And Rep. Joe Heck (R), the Nevada Republican running to replace retiring Sen. Harry Reid (D), quietly dismissed his first campaign manager too, way back in August. Heck had hired Clinton Soffer, who served as deputy campaign manager for Sen. Cory Gardner's (R-Colo.) upset win in 2014, to run his race. But several Nevada sources said the two parted ways this summer; Heck has turned to James Langenderfer, his legislative director on Capitol Hill, to manage what's sure to be one of the most-watched races of the year.
Soffer is now working as the NRSC's national field director.
(Side note: At a moment when candidates running in tough states like New Hampshire, Ohio, Pennsylvania and Florida are all over the media, both of Nevada's top candidates have all but disappeared. Both Heck and former Nevada Attorney General Catherine Cortez Masto, the likely Democratic nominee, are playing a very under-the-radar game.)
Hey, Big Spenders
Candidates running for U.S. Senate seats, and their allies on the right and left, have already booked more than $20 million in television ad spending through the end of the year. The biggest spenders: The U.S. Chamber of Commerce, a handful of environmental groups — and an outside group not a lot of folks have ever heard of.
The Chamber has spent $2.3 million in ads on behalf of Republicans running in Arizona, Illinois, New Hampshire, Nevada, Ohio and Pennsylvania, according to detailed advertising data provided by a source watching the market. The National Resources Defense Council has spent about $1.8 million against Republicans running in Illinois and Pennsylvania, while Environmental Defense Action and the League of Conservation Voters have already dumped $1.7 million into Wisconsin's race.
Then there's One Nation, a new 501(c)4 run by the team over at American Crossroads. The group said in May it would spend $2 million bolstering Republican incumbents. Now, the data show they've matched that pledge — and more. One Nation has spent $766,000 in Missouri, $1.2 million in New Hampshire, $764,000 in Nevada and $985,000 in Ohio, for a total of about $3.7 million so far. That makes them this cycle's biggest spenders to date.
In The States
Democrats: Sen. Elizabeth Warren (D-Mass.), the new heroine of the Democratic left, has been reluctant to talk politics during her time in office. But she's raising her profile on the campaign trail, in hopes of helping Democrats take back the Senate. Warren has campaigned for former Sen. Russ Feingold (D) in Wisconsin, and held a fundraiser for former Ohio Gov. Ted Strickland (D). And the DSCC is thrilled: They've used Warren's name in fundraising emails 21 times since April, three times as often as they've invoked Sen. Chuck Schumer (D-N.Y.). More on Warren's emerging political profile from the Boston Globe.
Wisconsin: If national security issues are to play a prominent role in any Senate race next year, look no farther than Sen. Ron Johnson (R), who's almost certain to bring up the threat of terrorism in his bid for a second term. Johnson will once again face Feingold — the only senator to oppose the Patriot Act after the Sept. 11, 2001 terrorist attacks. "I'm serious about [national security] and I'm not sure he is," Johnson, chairman of the Senate Homeland Security Committee, told the Milwaukee Journal-Sentinel. Coming to a TV ad near you.
New Hampshire: Sen. Kelly Ayotte (R) is one of just a few Republicans to embrace some limited gun control measures in the wake of the terror attack in San Bernardino, Calif. Ayotte said on Monday she supports prohibiting people on the federal no-fly list from purchasing firearms. But Ayotte voted against a Democratic amendment blocking guns from no-fliers last week; the DSCC is running digital ads highlighting that vote.
Ayotte took heat back in 2013 when she voted against an expanded background check measure sponsored by Sens. Joe Manchin (D-W.Va.) and Pat Toomey (R-Pa.); at the time, she pointed to her support for another bill that would have bolstered mental health provisions of the background check database.
Arizona: McCain is bringing in some big-name help to rally Republicans this weekend in Arizona. He'll host a rally with Mitt Romney in Mesa, an area with a heavy Mormon population, on Saturday. McCain's most significant announced rival to date, Ward, has her own prominent Mesa backer: Former state Sen. Russell Pearce (R), the author of Arizona's controversial 2010 immigration law known as Senate Bill 1070.
North Carolina: Sen. Richard Burr (R) is officially running for re-election, after filing papers with the state Board of Elections last week. At the same time, state Sen. Joel Ford (D) said he wouldn't run. Democrats will pin their hopes on former state Rep. Deborah Ross (D).
Louisiana: With Sen. David Vitter (R) retiring next year, the only real candidate on the Democratic bench — New Orleans Mayor Mitch Landrieu (D) — is also taking himself out of the running. Landrieu said last week he won't run for the open seat.