The Coming Week: Congress to Exit Washington, Maybe Even on Time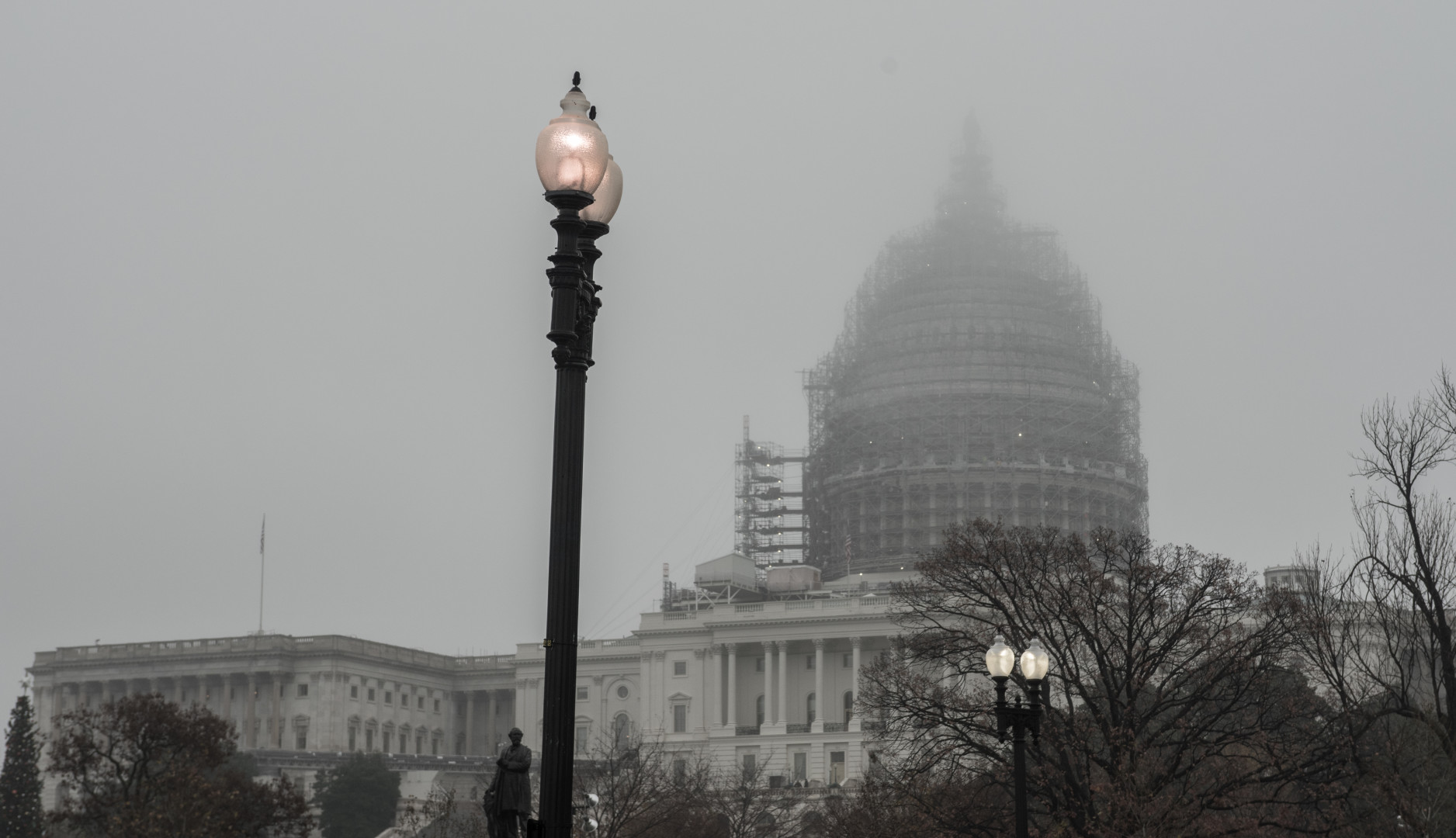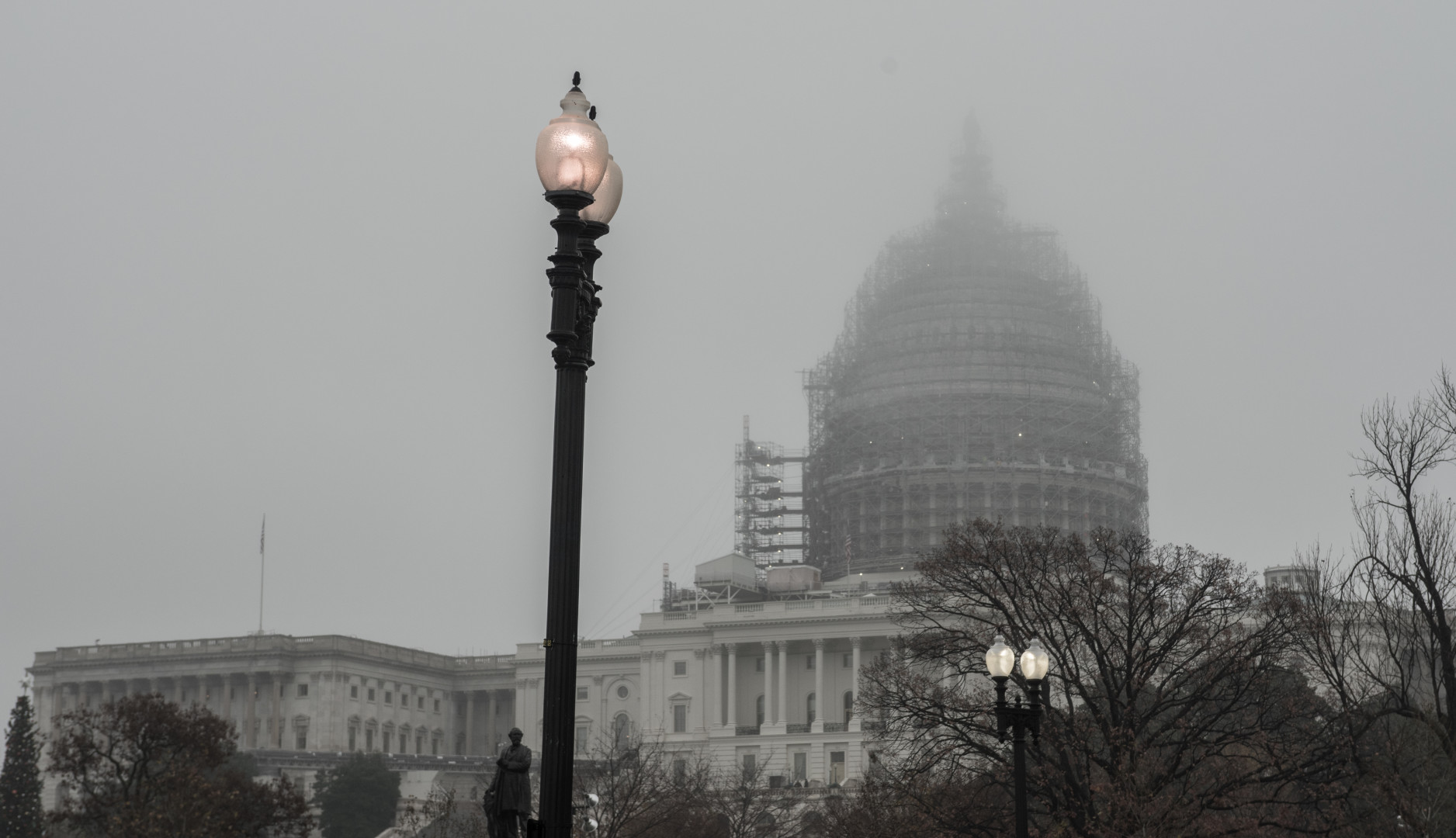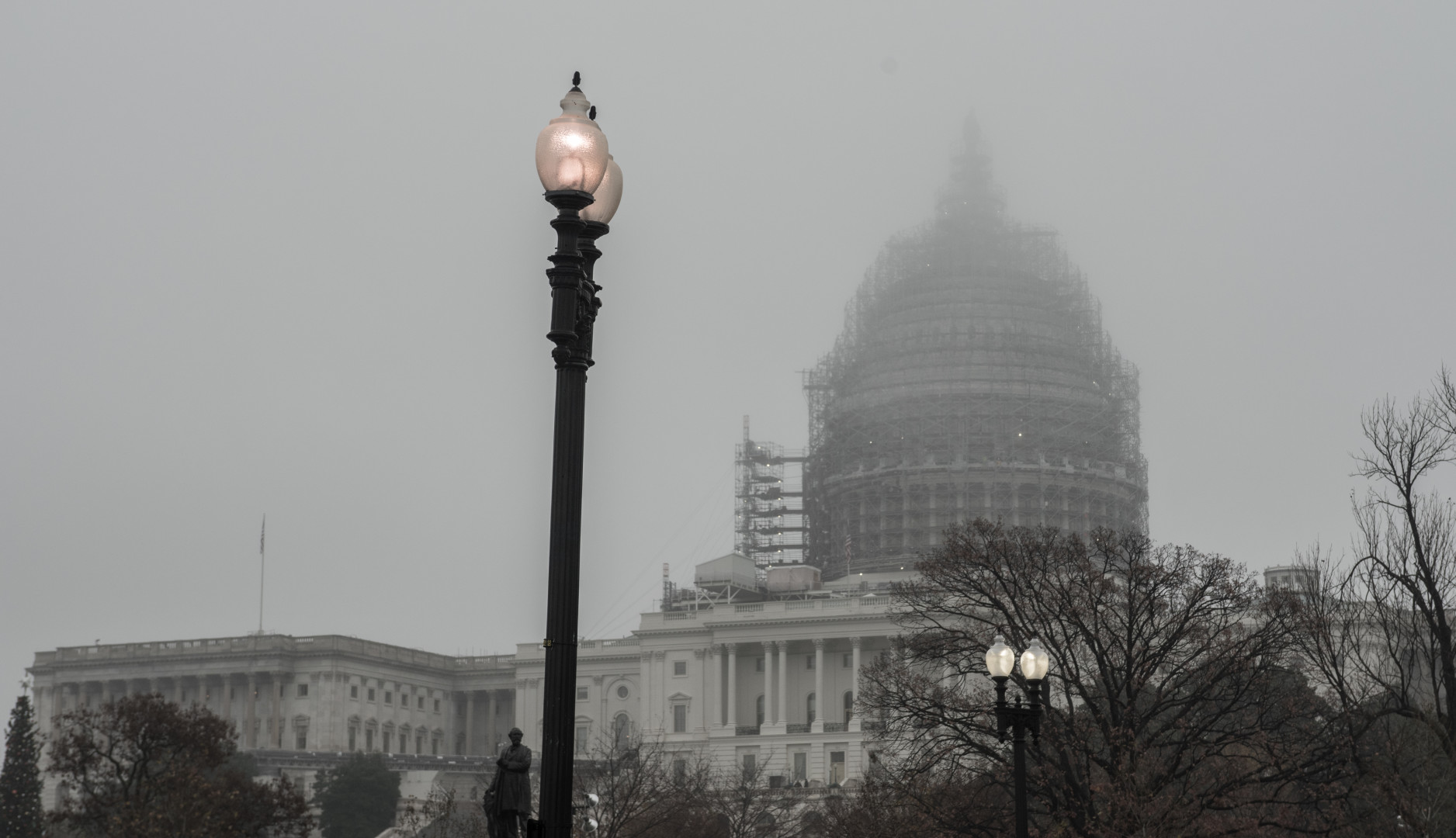 If nothing else, Congress is adept at resetting its own deadlines.
The previous deadline for finishing up legislative business was Dec. 11. But now, lawmakers are now faced with a Dec. 16 target date to finish their work on a $1.1 trillion year-end spending bill. Congress passed a five-day funding extension late last week.
Negotiations on the still-open items are opaque. Rank-and-file members are more or less in the dark as leaders decide the policy riders that will make it onto the final omnibus bill. Parallel talks on a deal to make popular tax provisions permanent are intertwined in the end-game as well.
In a departure from previous years, policy issues are holding up the omnibus talks rather than disagreements about funding levels. House Minority Whip Steny Hoyer (D-Md.) told reporters last week that Democrats have agreed to the GOP's proposed funding levels even though his caucus would have allocated the money among federal programs differently.
But the increased funding levels, made possible by a budget deal hurried through Congress in the waning days of former John Boehner's speakership, has put pressure on Speaker Paul Ryan (R-Wis.) to win conservative policy concessions on the omnibus deal.
A big priority for House conservatives is the inclusion of a Syrian refugee measure that passed the chamber last month with 47 Democratic votes. The GOP is also trying to lift the 70's era crude oil export ban, a huge ask that Democrats will only consent to if they get several green energy priorities in return.
Meanwhile House Minority Leader Nancy Pelosi's (D-Calif.) office is urging Republicans to remove the so-called Dickey amendment from the omnibus measure. Since the mid-90s, the perennial appropriations language has banned federal funds from paying for gun violence research.
On the Republican side, Ryan continues to stress to his members that the political situation in Congress makes extracting concessions difficult. With sufficient numbers in the Senate to filibuster any controversial legislation and the possibility of a White house veto, Democrats have a stronger-than-usual negotiating position for a party without control of either legislative chamber.
"The speaker said there's no way we're getting even close to everything we want," said Rep. Matt Salmon (R-Ariz.), a member of the hardline House Freedom Caucus, after a conference meeting Tuesday.
There is a possibility that Congress will need yet another stopgap spending bill after Dec. 16. Without consent from all members on some parliamentary steps (never a certainty), the Wednesday deadline will probably not provide enough time for negotiations to end, the bill to be written, and also allow House and Senate leaders to move it through their respective chambers.
"Even the five-day extension is going to be really close," House Appropriations Chairman Hal Rogers (R-Ky.) told reporters Thursday.
In part, that's because Ryan has promised his members a full three-day review period of the omnibus bill, responding to earlier complaints about the rank-and-file being shut out of the legislative process.
Then there's the Senate, which is nominally required to allow the House to move first on spending bills. And it is rarely an agile body. Unless all senators agree to expedite debate, the spending bill could linger on the floor for several days.
On taxes, Republicans are still hopeful that they can put together a broad tax package that would extend several expired provisions and make a few of the more popular ones permanent. "We just hope to keep making progress through the day and see if we can't put this thing together," House Ways & Means Chairman Kevin Brady (R-Texas) told reporters on Friday.
But House Democrats are throwing cold water on that ambitious plan, saying they would rather vote on a simple, straight extension of the expired provisions. "I don't see very much support on the Democratic side for the tax extender bill," Pelosi said Friday, calling the proposal "destructive of our future."
Republicans are eager to see the research and development tax break made permanent, and Democrats have asked in return that the child tax credit and the earned income tax credit also be made permanent.
Pelosi and other House Democrats have also been pushing to index the child tax credit to inflation. But GOP members say that's non-starter, which may be why Pelosi is now backing away from the bigger tax deal. "They're not going to index it," she admitted.
Without House Democrats, Brady and company can either try to find the votes for a tax bill within the GOP conference — and hope Senate Democrats are more amenable to the eventual package — or revert to the fallback plan, an extension of all the expired tax provisions through the end of 2016.
But that fallback option could also endanger the burgeoning deal on oil exports and renewable energy tax credits. Until this week, the renewable tax credits were assumed to be part of any year-end tax deal.
There has been talk of combining the omnibus spending bill and the tax extender bill into one massive package. If nothing else, it would save time when it comes to taking votes. But Pelosi said Friday that if Republican leaders plan on moving ahead with a bigger tax deal, she wants the extender and omnibus votes to be held separately.
HEALTH
Health care provisions continue to be tossed around in the tax extender and omnibus negotiations. It is likely that the Affordable Care Act's Cadillac and medical device taxes will be delayed for two years. It is also a near certainty that a program designed to reduce risk on ACA exchanges will be barred from using taxpayer money.
The health care law's Cadillac tax has come under fire over the past couple of months from opponents who say it will unfairly burden workers. The tax was designed to be a large source of revenue for Obamacare. It also is the law's largest way of controlling health care costs. By capping a tax exemption of employer-provided health coverage, it should, in theory, encourage employers to shop for cheaper plans.
But from the beginning, the Cadillac tax has drawn the ire of a diverse group of advocates that includes labor unions and businesses. Lawmakers from both parties have pushed for its repeal.
Some Democrats remain hesitant to delay the Cadillac tax, saying it undermines Obamacare. Still, prominent Democratic leaders like Se. Chuck Schumer (D-N.Y.) are pushing for its delay. Most Republicans are open to the idea of delaying the Cadillac tax if it's paired with a delay of the medical device tax.
Another ACA tax on insurers could also be delayed, but only if a larger tax extender deal goes through, according to lawmakers involved in the negotiations.
Republicans appear unwilling to allow tax dollars to flow to the law's risk corridor program, which was included in the original measure to help stabilize insurers on exchanges. Last year's spending bill required risk corridors to be budget neutral, resulting in insurers getting only 13 percent of what they requested in reimbursements for 2014.
Also on the table is the Zadroga Act, a renewal of health benefits for 9/11 first responders and survivors. Leaders have said the bill will be included on one of the end-of-the-year packages.
—Caitlin Owens
ENERGY
Oil exports remain a major unresolved item in the omnibus negotiations as lawmakers try to hammer out a deal that satisfies both proponents of domestic oil production and renewable energy fans. Republicans, and some Democrats, want to lift the 40-year-old ban on crude oil exports to allow the domestic supply of oil to flow more freely. Advocates say domestic oil producers are being forced to stop operations because they can only sell domestically. That threatens jobs and hurts the country's economy.
Democrats, particularly those who are heavily backed by environmentalists, generally don't agree with this point of view. They don't believe oil producers should drill for more oil than necessary. And certainly, they don't need to be exporting it.
Negotiations now are hinging on the middle ground. Democrats are willing to accede to lifting the oil export ban for a "long list" of green energy provisions in return, according to Senate Minority Whip Dick Durbin (D-Ill.). They include, at a minimum, renewing and extending the wind production tax credit and the solar energy tax credit.
Some Democrats are also asking to curb tax breaks for U.S. oil producers, assuming they will receive a huge windfall from lifting the ban. Sen. Tom Carper (D-Del.) also has proposed that oil refiners get a tax credit because they are likely to see reduced profits if more oil exports are allowed.
The seriousness of these negotiations has alarmed environmentalists, who see Democrats' willingness to accept more oil exports as a major setback. It's particularly jarring because it's happening in wake of the Paris climate talks. "In case you're hopeful re Paris, in DC Dem Senators may end ban on oil exports. The epitome of not getting it," tweeted Bill McKibben, founder of the environmental activist group 350.org.
—Fawn Johnson
FINANCE
Several major financial services riders remain up in the air in the omnibus talks. For most of them, however, their chances of survival are slim. Republicans in the House have the best chance at including a measure in the year-end spending bill that would block funding for the Department of Labor's proposed rule to tighten standards for investment advisors. This is an idea that many Democrats do not find particularly objectionable. But the same cannot be said for Democratic leaders or the White House, both of whom have said that the DOL rule is a priority.
Other major Republican riders seem doomed to fail. In particular, Senate Banking Committee Chairman Richard Shelby's (R-Ala.) comprehensive Dodd-Frank overhaul package has no chance of surviving a presidential veto or garnering any Democratic support. Shelby himself seems to be the only person who still has not publicly admitted that the attempt is a lost cause: "It's still a possibility," he told Morning Consult on Wednesday.
One of the most pressing issues that requires Congress's attention in the short-term remains far from resolved — what to do about the Puerto Rican debt crisis. The U.S. territory barely managed to meet its debt servicing requirements earlier this month, and it's unclear whether it will be able to fulfill its obligations the next time around, in early January. If the commonwealth defaults, it could cause major upsets in the global financial markets, particularly U.S. pension plans, because Puerto Rican bonds are sprinkled throughout them.
Congress has dithered on the Puerto Rican problem, with the parties sharply divided on what solutions are legally possible. Top Republicans on the Senate Judiciary Committee, including Chairman Chuck Grassley (R-Iowa) and Sen. Orrin Hatch (R-Utah) have introduced a plan that would provide $3 billion in debt relief (not a bailout because it must be repaid), a financial control board, and no bankruptcy relief. That's a non-starter with many Democrats, who want legislation that allows Puerto Rico to declare bankruptcy.
"It's a bankruptcy, it'll save a lot of problems later," Sen. Chuck Schumer (D-N.Y.) told reporters on Thursday. Schumer rejected the current Republican proposal as inadequate. "We need to come to an agreement that both sides support, like in most other things," he said.
—Gabe Rubin
TECH
Congress has a bevy of tech issues gaining momentum. Next year.  With lawmakers scrambling to finish an omnibus bill before heading home for the holidays, most of them will have to fall by the wayside.
The legislation with the strongest possibility of seeing movement is the conference report of the Cybersecurity Information Sharing Act. The bill passed the Senate 74-21 in late October, after months of controversy stemming from privacy concerns. The measure encourages private companies to share their data with the government when they find a cybersecurity threat, giving them liability protection if they do so.
The House passed two similar bills, one coming out of the Homeland Security Committee and one coming from the Intelligence Committee, that lawmakers have spent the past few months conferencing the with the Senate measure.
The buzz around the Hill last week was that negotiations were almost done, and reports say House leaders are reviewing a final version of the bill. But the negotiations have seen some hiccups, and there might not be time for a vote on the bill with both an omnibus spending bill and a tax extender deal on the floor schedule.
A bill to allow European residents to sue U.S. agencies if their personal data is misused nears action in the Senate. The House passed it by voice vote in late October. The Senate Judiciary Committee held an executive meeting with the measure on the agenda last week, but it postponed the vote until its next meeting. That will most likely happen next year.
Tech companies see that bill as crucial for negotiations between the U.S. and European Union to draft a new data-sharing agreement after the E.U.'s highest court struck down the 15-year-old "Safe Harbor." That agreement allowed thousands of companies to transfer data stored on European servers to the U.S. Having no legal framework now hurts U.S. tech companies, especially small-to-medium sized ones without the resources to work around the E.U.'s stricter privacy laws.
A joint letter sent Wednesday to the Judiciary Committee pressed members to pass the bill "as expeditiously as possible."  Signatories included the heads of tech and retail groups like the Internet Association, the Business Software Alliance, the Retail Industry Leaders Association, and the U.S. Chamber of Commerce.
On the administration front, the Federal Communications Commission will hold its monthly open meeting on Thursday. The commission will consider a petition filed by USTelecom, the trade association representing broadband providers, to overhaul outdated requirements that big Internet providers maintain copper telephone networks.
The FCC will also consider a proposal to streamline licensing and operating procedures for space and earth stations used for satellite communications. The order would put in place procedures to facilitate international cooperation in satellite licensing and would simplify the approval process for satellite operators.
The FCC will also discuss amendments to rules for digital low-power television and how to expand the mobile broadband opportunities through spectrum auctions.
—Amir Nasr