Lawmakers Near the Finish Line on Spending, Taxes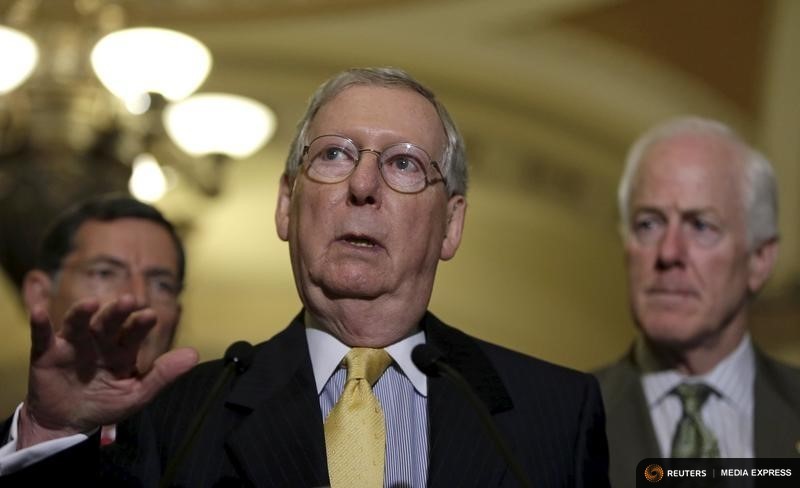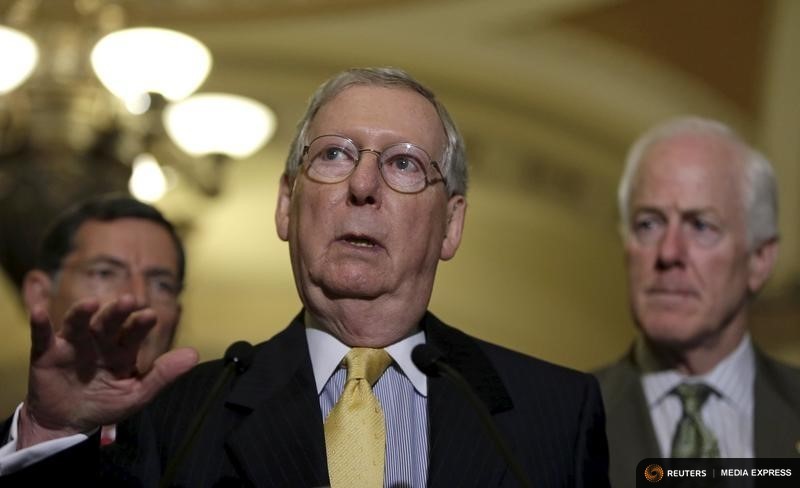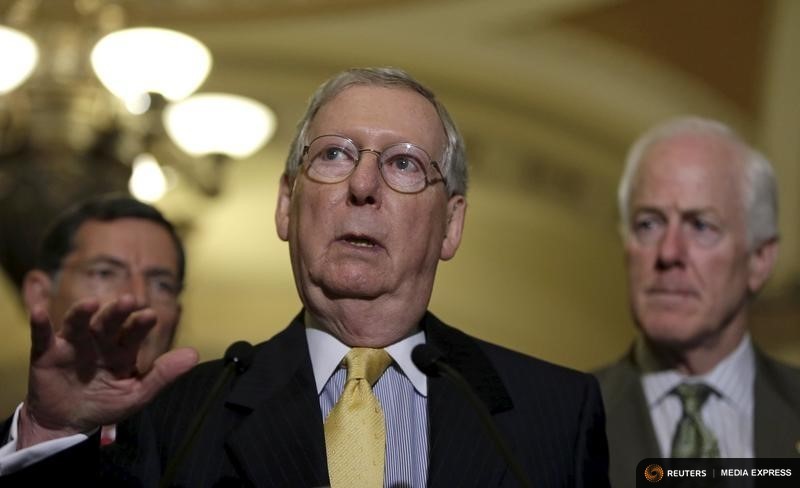 Late Monday, Washington was still waiting for the official unveiling of a massive year-end spending bill and a tax package. Washington was disappointed, but the shape of the year's last major legislative items is finally beginning to harden. The text for both measures are expected Tuesday.
Sen. John Thune (R-S.D.) told reporters Monday night he expects a further stopgap extension beyond Wednesday's deadline will be needed to pass a the omnibus funding bill. He did not say how long the continuing resolution would last, noting it would depend on how much time the House needs to proceed under regular order and on the details of the final text. Aides posited that the next deadline would be Friday.
In a victory for congressional Republicans and some moderate Democrats, the $1.1 trillion spending package appears on the verge of lifting the decades-old oil export ban, according to sources on K-street. Sen. John Hoeven (R-N.D.), one of the biggest supporters of lifting the ban, was upbeat about it Monday night. "I'm positive. I've been optimistic all along and I still am," he said.
Exactly what Democrats, who had promised to drive a hard bargain on any oil deal, get in return remains unclear. They had previously sought extensions to renewable energy tax credits, like wind and solar power, as well as a reauthorization of the Land and Water Conservation Fund.
GOP senators said their party faced steep opposition to most of the other policies they wanted included in the year-end bill. A number of conservative lawmakers had said the only way they could vote for a spending bill that breached spending caps, as this omnibus does, is if they scored enough victories on attaching policy riders to it.
"We're having a hard time on the riders, right? [There is a] lot of push back on the other side on all those provisions," Hoeven said. Efforts to block the Environmental Protection Agency's Waters of the United States directive and other environmental rules is faltering. He also said that a push to crack down on so-called sanctuary cities was getting little traction.
Sen. Richard Burr (R-N.C.) was pessimistic that two immigration-related provisions — one to overhaul the nation's visa waiver program another force key federal agencies to re-examine the program that admits Syrian and Iraqi refugees — would make it in to the final bill.
Burr confirmed that a reauthorization of the Land and Water Conservation Fund would make it in to the omnibus. Renewing the conservation program, which expired at the end of September, had been such a priority for Burr that he had held up consideration of a widely supported overhaul of the Toxic Substances Control Act. He said he would no longer oppose the toxics bill if the Land and Water Conservation Fund were renewed.
"Listen, I think we'll get a reauthorization of the Land and Water Conservation Fund," Burr said. "It will certainly be longer than a year, it won't be permanent."
There seems to be little progress in making changes to the Dodd-Frank financial regulation law either. Senate Banking Chairman Richard Shelby (R-Ala.) wouldn't get into details about the ongoing negotiations, but K Street analysts see little chance that an effort to change the threshold at which banks qualify for significantly heavier regulation succeeds.
"We don't expect anything on [the systemically important] threshold," said one financial services lobbyist.
But the fight isn't dead on another financial services front. Talks are still progressing to include a delay of an upcoming Department of Labor rule governing retirement investment advice. But lobbyists on both sides of that issue say people who want the rule delayed face an uphill battle in the face of stern White House opposition.
Meanwhile, tax writers are hoping that a broad deal to make some expired provisions of the tax code permanent is close to the finish line. The proposal would codify into law the research and development credit and the Section 179 small business expensing credit. It would also permanently extend the earned income tax credit, child tax credit and American opportunity tax credit. It would not index those last three to inflation, as House Democrats wanted.
If negotiators fail to reach a compromise on that deal, Congress will fall back on a modest two-year retroactive reauthorization of the expired tax breaks.
"Two years is the default," said Senate Majority Whip John Cornyn (R-Texas). "We're working on something bigger."
Either way, two Affordable Care Act provisions — the "Cadillac" and medical device taxes — are set to be delayed for two years as part of the tax deal. And another of the law's revenue raisers, the health insurance tax, would be delayed for one year.
Some procedural finesse may be be required to get the spending and tax measures through both chambers if tax legislators opt for the broader deal. House Minority Leader Nancy Pelosi (D-Calif.) said Friday that her caucus opposed the larger tax arrangement, in part because the GOP refused to index the Democratic priorities to inflation.
Sources in and out of Congress said the opposition of House Democrats to the broad extender deal meant the tax and spending bills would likely be voted on separately in the House. The tax package would have to be passed with largely Republican votes, while Democrats would have to do the heavy lifting on the omnibus bill. A procedural rule could then allow the Senate, where individual pieces of legislation can take days to pass out of the chamber, to vote on both proposals together.
Senate Appropriations Committee ranking member Barbara Mikulski (D-Md.) said that progress in talks over the weekend was good. She described a complex operation that included a rapid-response system to run proposals by the White House, while meetings lasted late into the night.
"I think we are almost 95 percent there in terms of our money issues," she said. "I really thought they were going to be done over the weekend."
Burr, for his part, was frustrated that talks were still ongoing at this late hour. "I would hate to be here another weekend standing around knowing exactly what's going to be in a bill but everybody not agreeing on it yet," he said.