McConnell: Congress Could Finish Thursday on Omnibus, Tax Extenders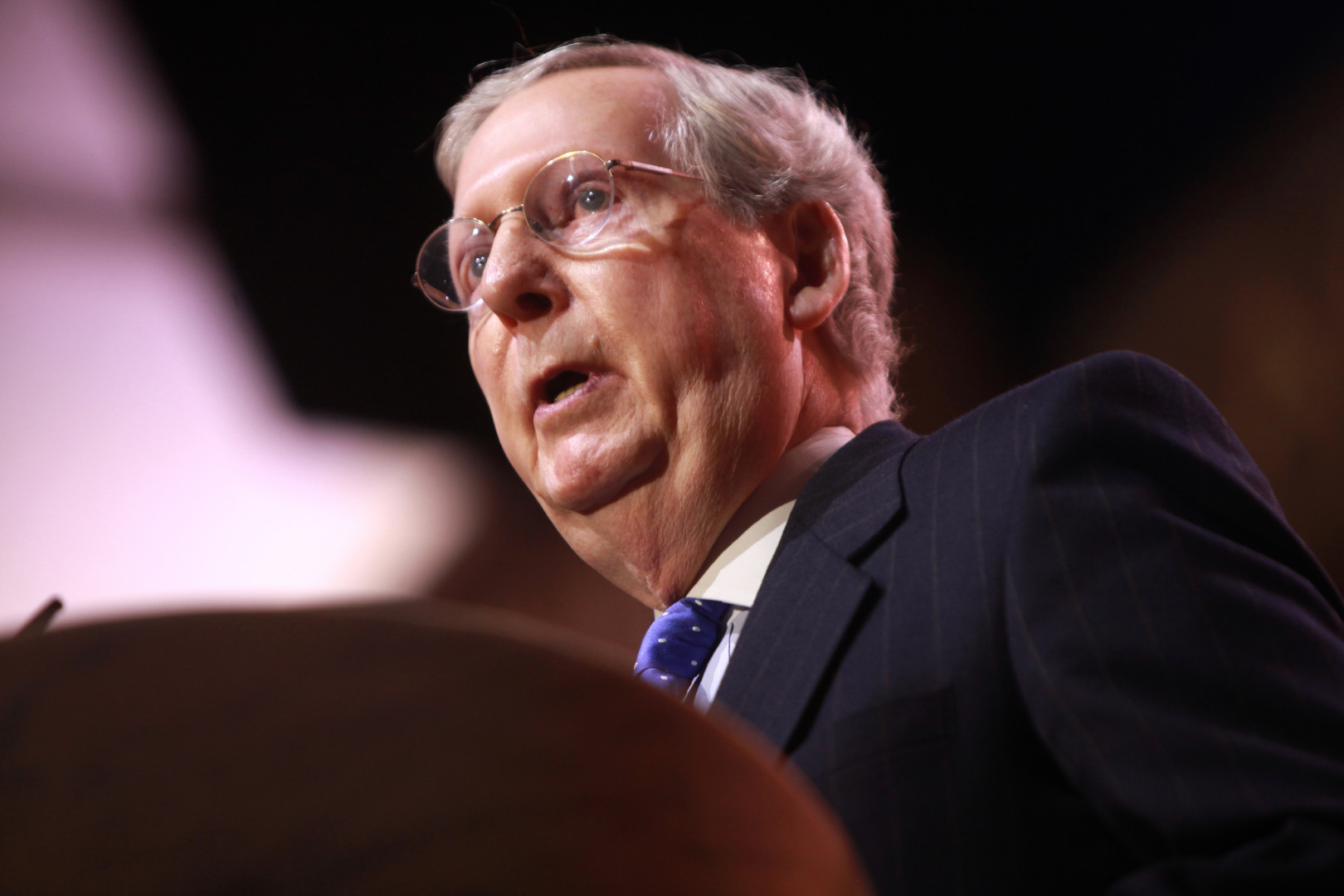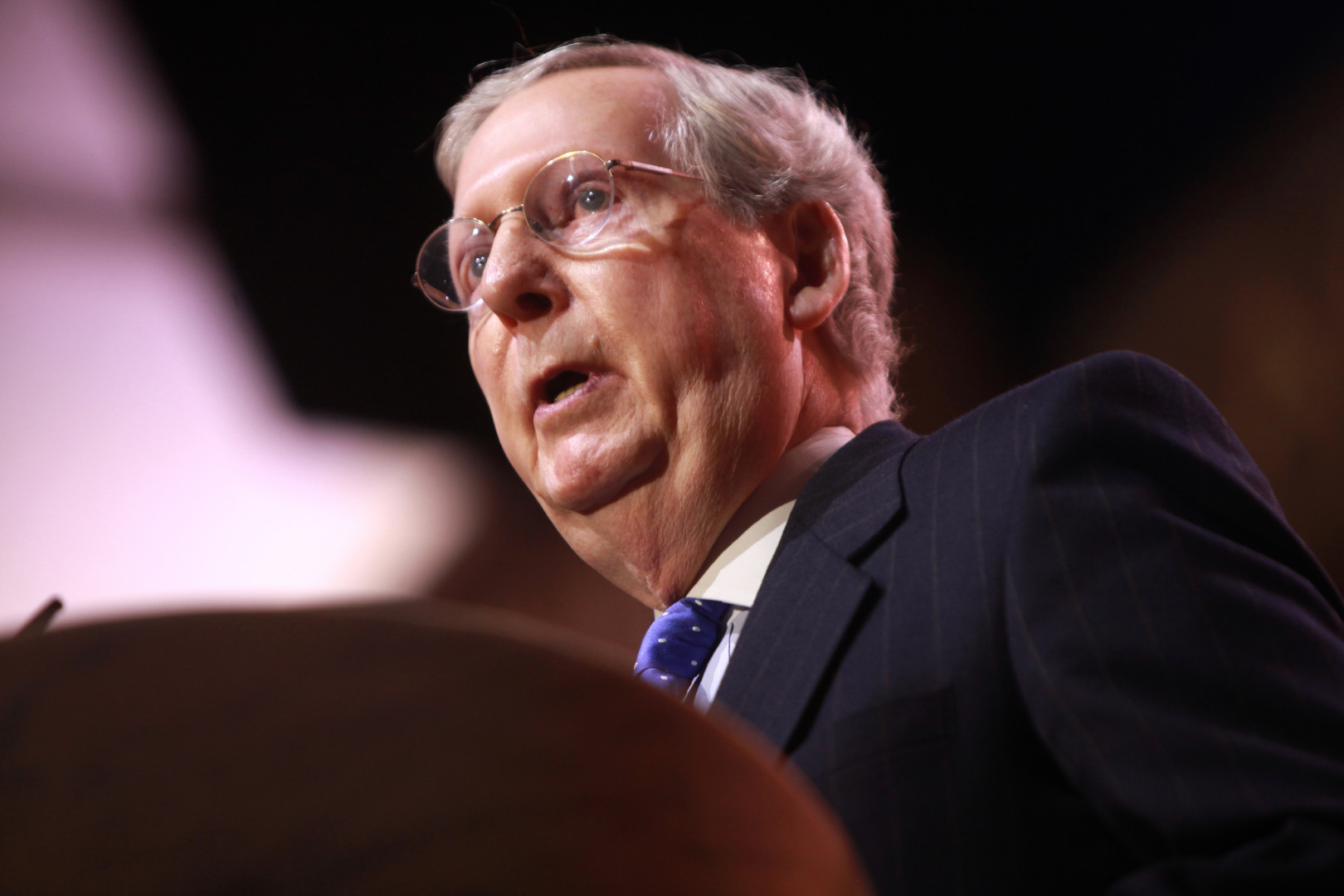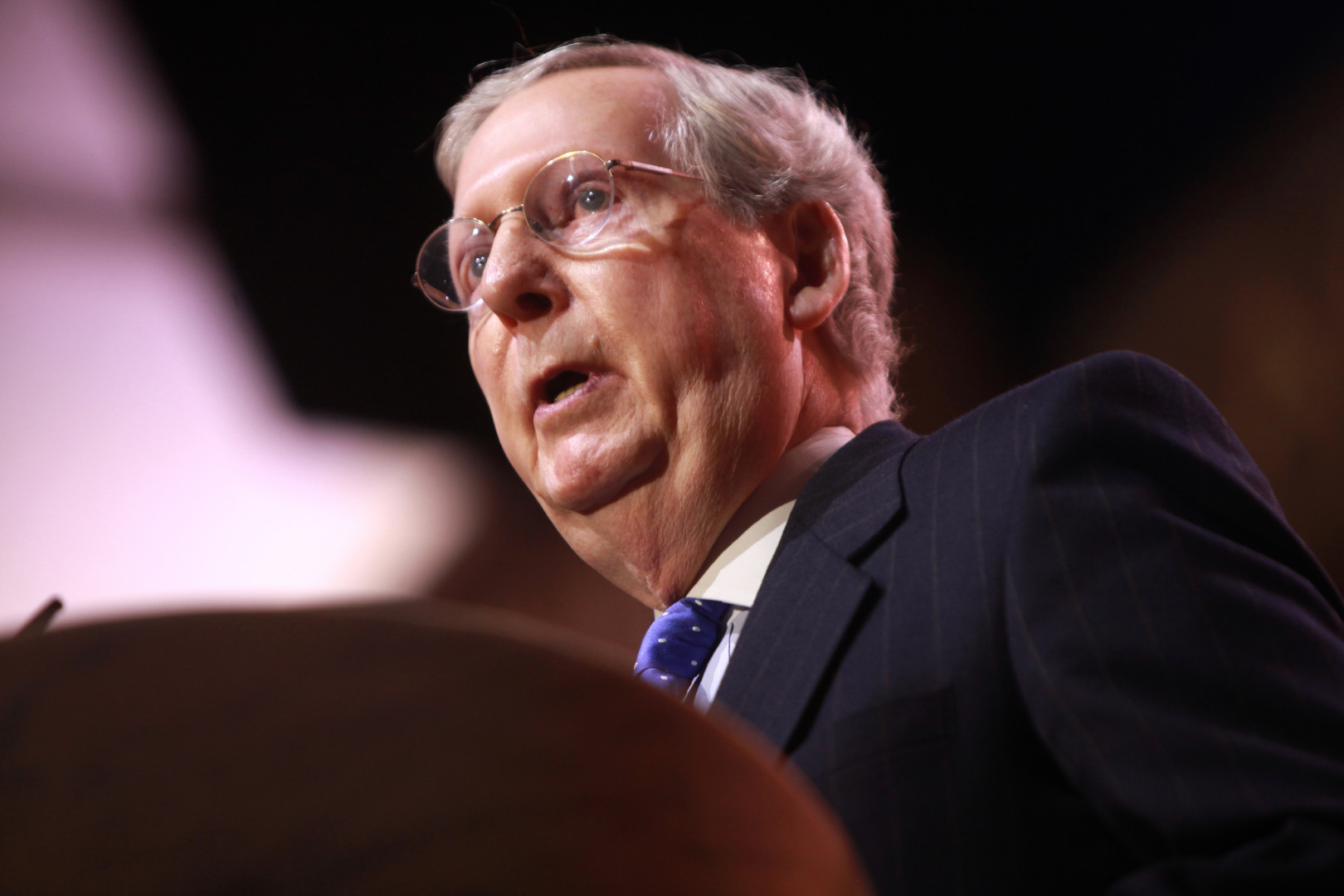 Senate Majority Leader Mitch McConnell (R-Ky.) said Tuesday that he expects the House to vote Thursday on an omnibus spending bill and tax-extender package and hopes the Senate will follow suit on Thursday as well.
"We anticipate those votes will occur in the House on Thursday, and then we hope in the Senate on Thursday as well," McConnell told reporters.
McConnell said he expects the texts of both bills to be released "before the day is completed," and would not comment on the details of either bill. Earlier in the day, Senate Minority Leader Harry Reid (D-Nev.) said the last sticking point in the negotiations was over lifting the embargo on exporting U.S. crude oil. 
Later on, Reid said he is "fairly confident" that lawmakers have a deal that everyone can live with.
"Looks like we're getting there," Sen. Chuck Schumer (D-N.Y.) concurred.
Democrats, in general, have been asking for a lot of green energy provisions in exchange for lifting the oil export ban, which appears to be still in negotiation. In addition to tax credits for wind and solar power, they have been seeking assurances from Republicans that the United States will fulfill its obligations to contribute to the Green Climate Fund, an international pool to help developing countries reduce carbon emissions. It is unclear how many of those asks will make it into the final deal.
The omnibus and tax extender packages are being negotiated in tandem. After the two bills are filed, it is likely that the House would vote on each separately because most House Democrats oppose the tax extender package. McConnell would not say whether the bills would be merged before being put to a vote in the Senate.
"The tax extender bill in my view should be a simple extension," House Minority Whip Steny Hoyer (D-Md.) told reporters on Tuesday. "That would give us the opportunity to look at, as we ought to, tax reform in a broader light. In my view, the bill that's under consideration apparently is in the $700 to $800 billion dollar range will be, in my opinion, a bill which we ought to strongly oppose."
The House is expected to vote Wednesday on another short-term continuing resolution to avert a government shutdown, Hoyer said.
 —Will Dobbs-Allsopp contributed