Congress Prepares to Wind Down the Year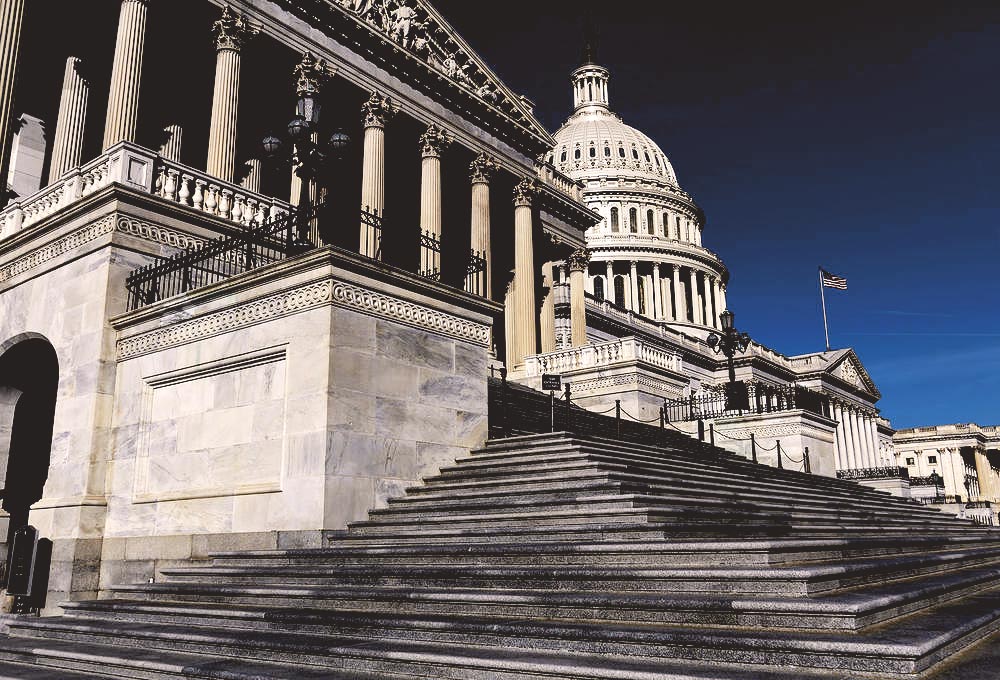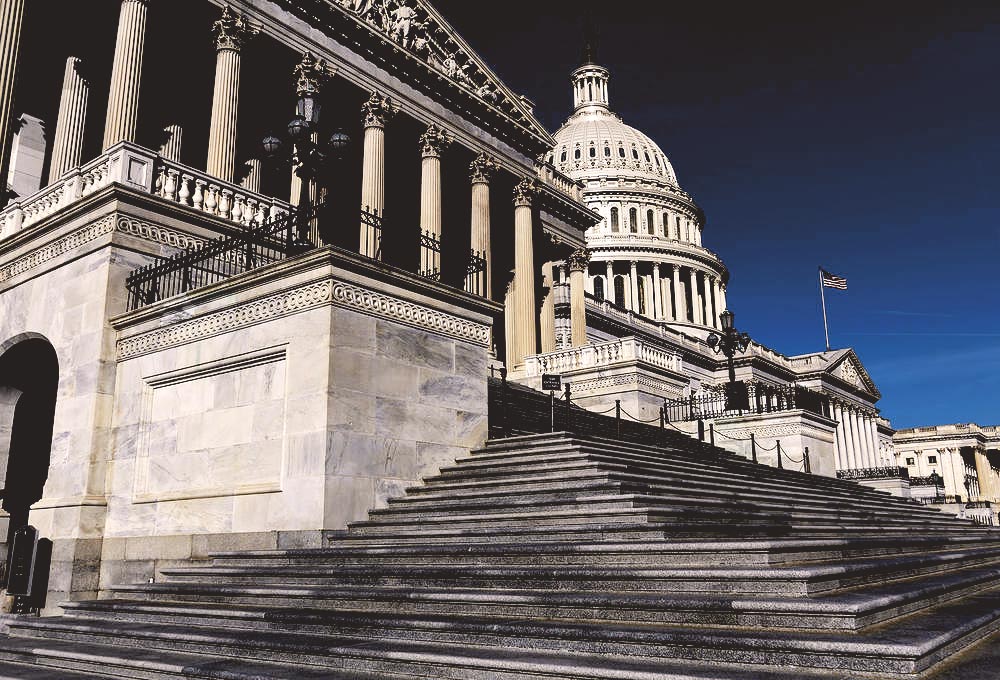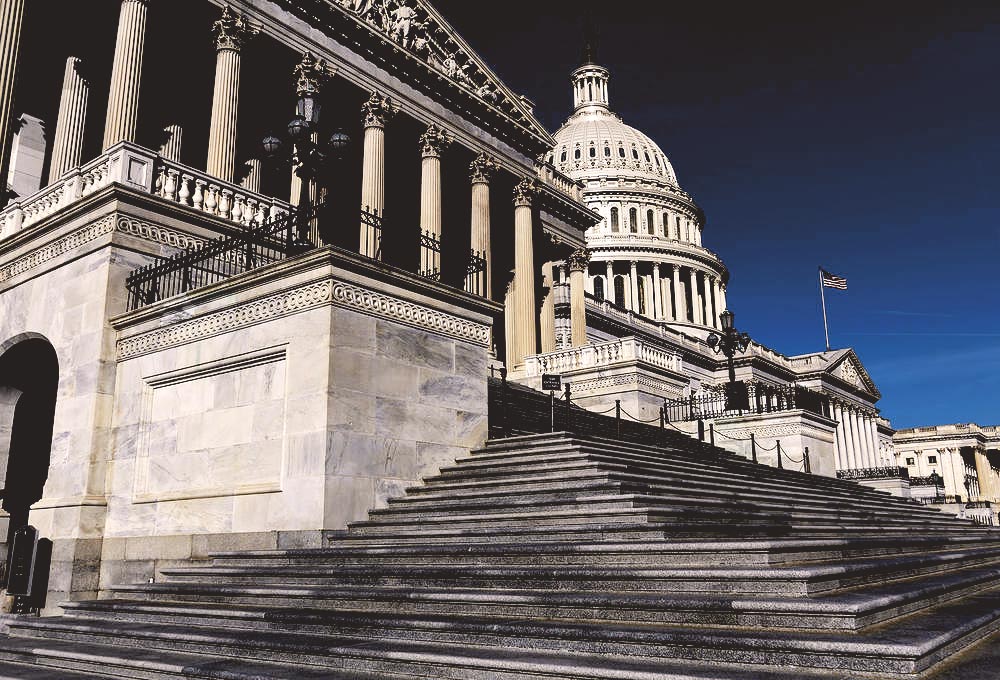 The timetable for consideration of a massive year-end spending bill and tax package is becoming clearer.
Lawmakers are allowing themselves until Dec. 22 to complete their final votes on the spending package, although they could be finished by the end of the week. On Wednesday, nobody argued as Congress readied another short-term funding bill to keep the government open past midnight.
On Thursday, the House will vote on the tax bill that makes several popular provisions permanent and extends others. On Friday, House members will vote on year-end omnibus legislation. Once those votes are completed, a special House rule will enable the two bills to move to the Senate as one legislative package. The two separate bills are considered must-pass before Congress leaves town.
Floor management is ultimately the purview of Majority Leader Mitch McConnell (R-Ky.), but other senators are generally made aware of the plans, particularly when the schedule impacts their personal travel plans. Sen. Roger Wicker (R-Miss.) described to Morning Consult after a GOP conference meeting Wednesday how he expects leaders in the Senate to proceed.
Once the House sends its bill to the Senate on Friday, Wicker said the Senate would hold three votes, according to a joint agreement. First, senators are expected vote on a motion to proceed, which requires 60 votes. The next vote is expected to be a motion to excise the omnibus language, presumably offering a chance for senators to register their disapproval over increased spending and limited policy riders. Then they will vote on final passage.
Asked why there would be a vote to table the appropriations bill, which is a major part of the wide-ranging deal, Wicker laughed and demurred. "You'll have to ask others what that is, but it does look like three votes Friday."
Most of the open questions at the moment revolve around how the omnibus bill gets passed in the House on Friday. House Democrats have loudly rejected the agreement to the broad tax deal, so Thursday's tax extender vote will almost certainly be carried by House Republicans.
But the vote breakdown on the omnibus appropriations bill is less certain. A measure to lift the nation's oil export ban is a big win for the GOP. House Democrats say that provision, coupled with a lack of progress on relieving the debt crisis in Puerto Rico or ending the federal ban on funding gun violence research, might cost House Speaker Paul Ryan (R-Wis.) their support.
"On the omnibus bill to keep government open, while I commend our ranking member Nita Lowey and the Democratic appropriators for their strong, principled leadership for America's hard-working families during these tough negotiations, a number of concerns have arisen," House Minority Leader Nancy Pelosi (D-Calif.) said in a statement Wednesday morning.
Meanwhile, it's not certain that reversing the oil export ban would win enough Republican votes to carry the bill if Democrats hold off on their support en masse. Rep. Mark Meadows (R-N.C.), a member of the ultra-conservative House Freedom Caucus, said the provision to lift the oil ban is "tempting." But Meadows added that he is still up in the air on how he will vote because his other asks didn't make the final cut.
"I think probably the biggest concern was the Syrian refugee issue," he said, referring to House legislation to overhaul how the U.S. admits refugees from Syria and Iraq that passed the chamber last month.
Ryan told reporters at a press conference Wednesday that Senate Majority Leader Mitch McConnell had promised to attempt to bring the refugee bill to the Senate floor in early 2016.
Other members of the House Freedom Caucus also signaled that lifting the prohibition on exporting crude oil might not be as much of a sweetener as GOP leaders had hoped. "It's not enough to get me to vote for the bill," said Freedom Caucus member Rep. Matt Salmon (R-Ariz.).
"It's more of a regional and corporate interest. It's a victory. It's a good victory. But I don't think the hinterlands are going to be jumping up and down for that," said Rep. Raul Labrador (R-Idaho).
Rep. Tim Huelskamp (R-Kan.) said his office had received calls about a number of provisions that didn't make it in to the final bill. While he admitted that the oil provision was "a very big deal for my district," Huelskamp said he hadn't heard from a single constituent supporting it."Somebody on K Street wanted that, but Main Street didn't," he said. "Most folks are against the omni[bus] from what I'm hearing, so it won't have the majority of Republicans."
Rep. John Fleming (R-La.), another Freedom Caucus member, said he was leaning 'No' on the omnibus bill despite his support for lifting the oil ban. Not only does it lack a number of desired policy riders, but it also increases spending above sequester spending limits. "It does break the caps, and I voted against the budget deal," he explained. "It'd be consistent for me to vote against the omnibus."
Still, the good news for Ryan is that the conservative wing of his GOP conference has largely decided to give him a pass until 2016, blaming this year's fiscal showdown on a stage set by former Speaker John Boehner (R-Ohio).
"Everybody knows [Ryan] inherited a lot of problems," said Fleming. "Starting in January it's a whole new story."
"In terms of the process I can tell you that I've had more meaningful conversations with the speaker and leadership in the past couple weeks than I think I have in the last couple years," said Meadows. "I would give it an A+ in terms of trying to reach out to the rank and file."
Outside the Freedom Caucus, some members who are frustrated with the final omnibus product might vote 'yes' anyway in an effort to support the new speaker.
Rep. Bill Huizenga (R-Mich.) said he was "hugely disappointed" that virtually no financial services policy riders made it into the final text. Nonetheless, he said he feels compelled to find a way to support Ryan after so many members clamored for the former Ways and Means chairman to take up the speaker's gavel.
"I really want to get to yes for Paul's sake," he said. "I've lashed myself to the mast of the Paul Ryan ship. I know I've got a responsibility as well to get to yes."
—Jon Reid contributed