Morning Consult Campaigns, Presented by Vote4Energy: McConnell's Mark on Campaign Finance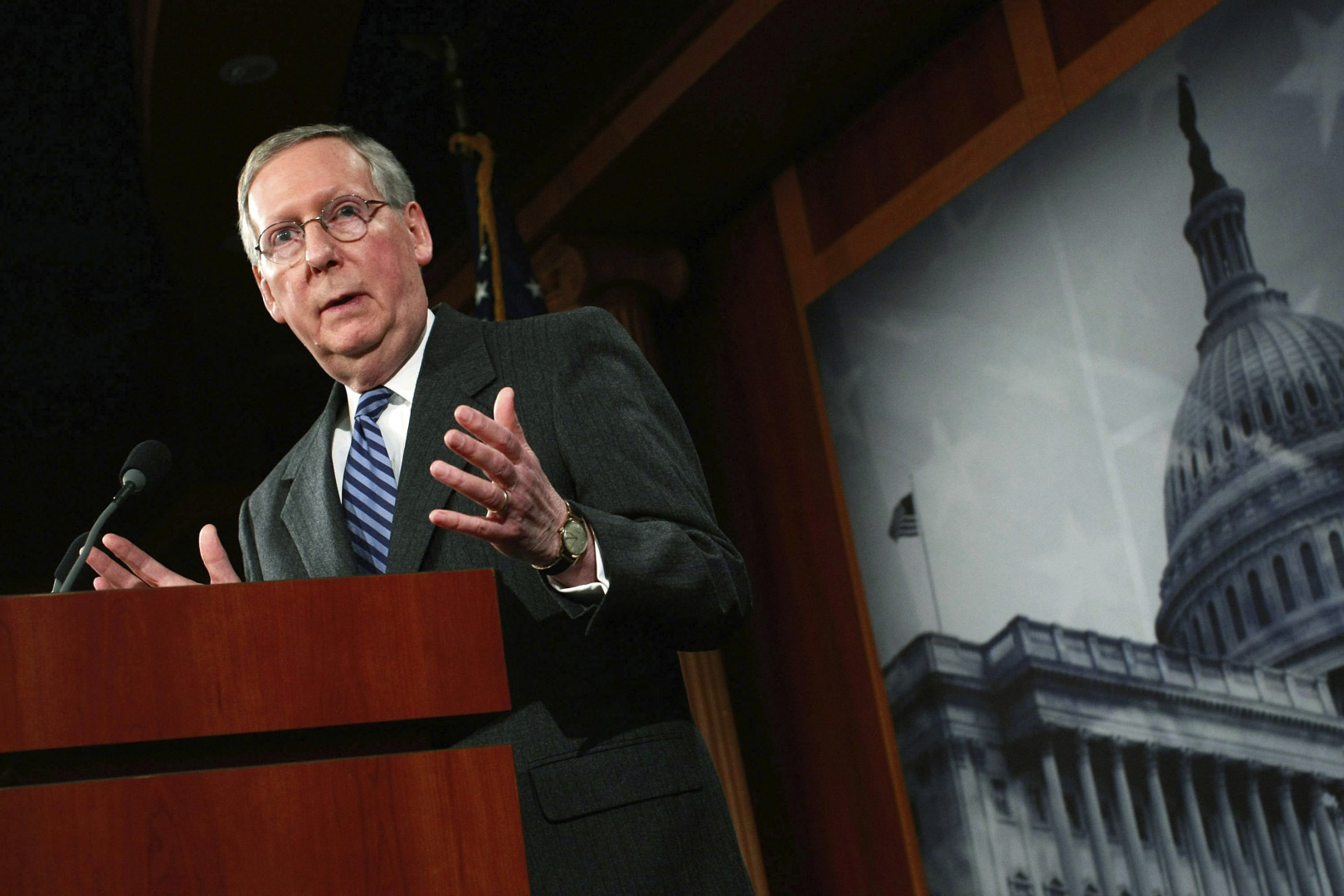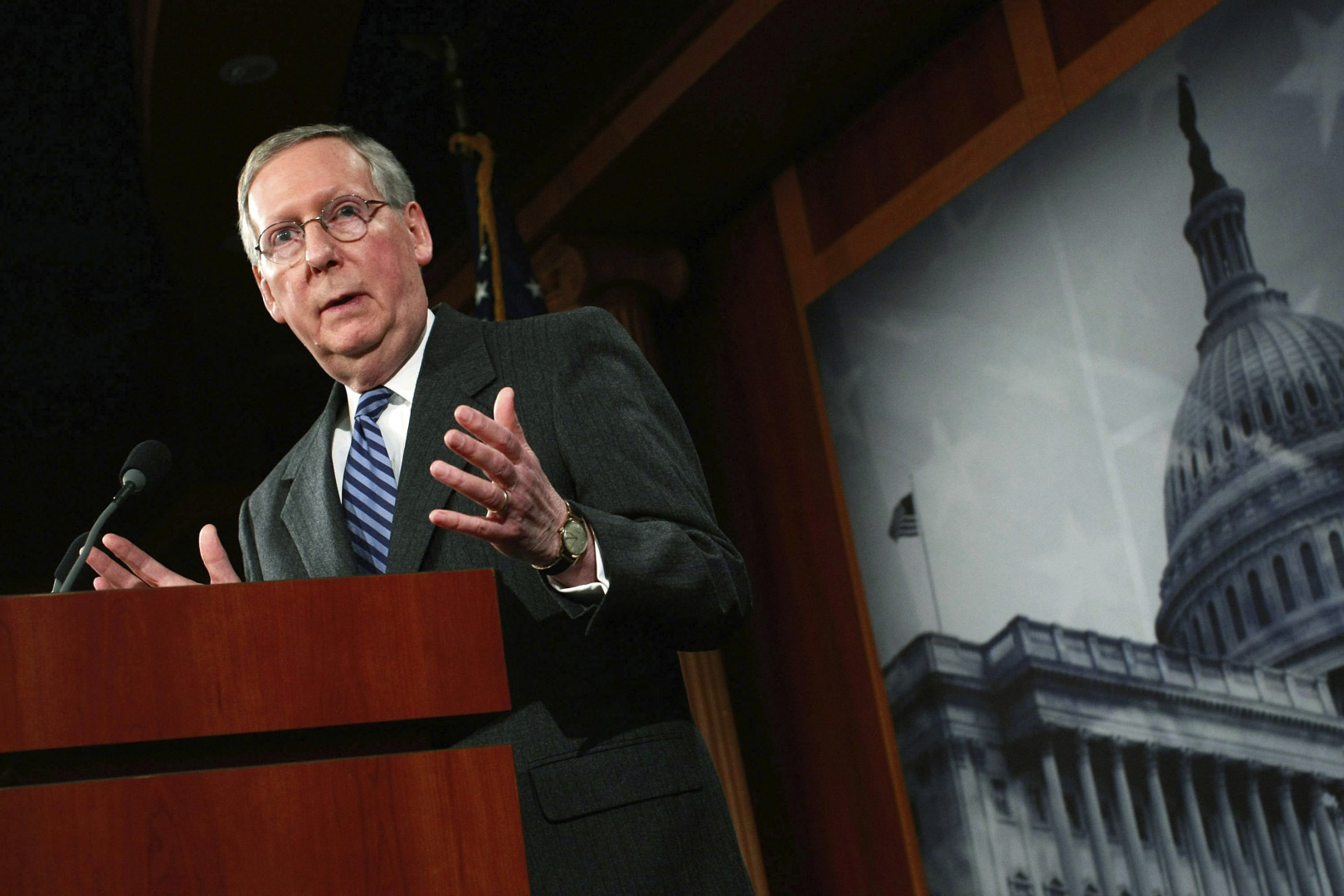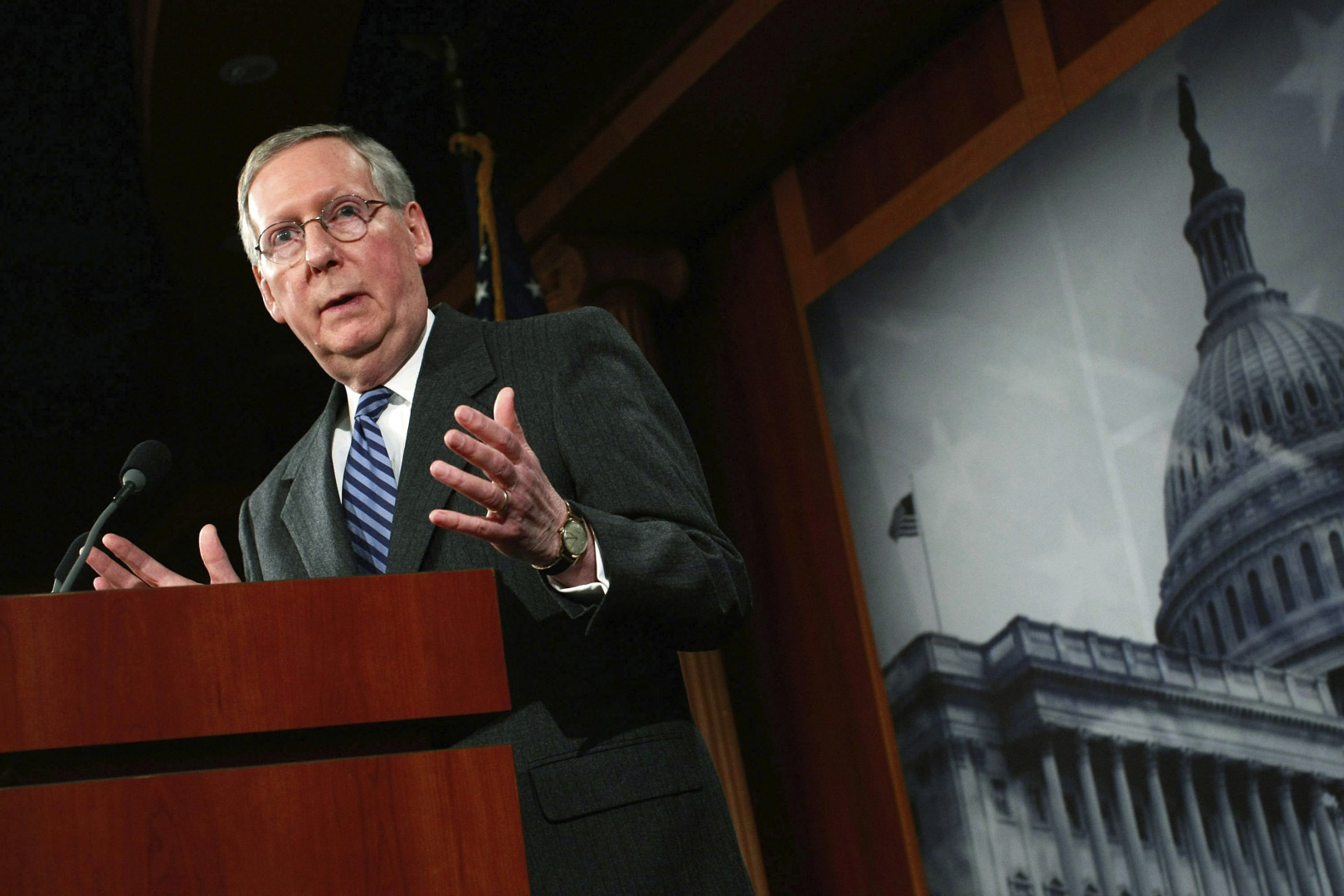 In today's edition: Mitch McConnell uses spending bills to change campaign finance law; NRSC on air in Nevada; Shelby on air in Alabama; Hassan is first Dem to pay for ad time.
Mitch McConnell's Mark
In his seven years in office, virtually every one of President Obama's top priorities has made some kind of legislative progress. Even comprehensive immigration reform, which died in the Republican House, got a Senate vote.
The lone exception is campaign finance reform, which remains bogged down by an intractable partisan logjam in Congress. That's just fine with Senate Majority Leader Mitch McConnell (R), who has had more success knocking down provisions of McCain-Feingold in courts than through the legislative process.
But in the last year, McConnell has pursued a new strategy, one that's bearing fruit: He's used provisions in omnibus spending bills to shape the next round of Republican priorities on campaign finance — and in some cases, he's found willing allies across the aisle.
This year, three provisions in the omnibus package released early Wednesday morning will slow some of the more aggressive moves the Obama administration has been pursuing against outside groups dumping millions into political campaigns.
One provision would prohibit the IRS from issuing a rule governing 501(c)(4) organizations. Another would prohibit the Securities and Exchange Commission from issuing new disclosure rules for political contributions or contributions to tax-exempt organizations. And a third provision would block the White House from issuing an executive order requiring federal contractors and those bidding for contracts to disclose their own political donations.
Together, the three provisions represent a major win for those who argue against a tougher disclosure regimen.
"The proponents of disclosure took a big hit with this one," said Jason Abel, a campaign finance law expert at Steptoe & Johnson. "These were issues that seemed to be the next frontier in campaign finance regulation."
The new provisions will put the brakes on rule-making processes that weren't going anywhere terribly quickly to begin with. The IRS had released, then rescinded, a proposed rule on 501(c)(4) groups, amid Republican objections; senior agency officials have told Congress the rule-making process is ongoing. The SEC hasn't announced any consideration of disclosure rules. And the White House, which circulated a draft executive order on contractor disclosures during Obama's first term, hasn't made any public progress for years.
It's not the first time campaign finance rules have found their way into a spending bill. A provision tucked inside last year's omnibus package allowed individual donors to go far beyond previously-set giving limits to party committees. The line item allowed donors to give up to $1.5 million to party committees, ostensibly to defray the costs of a convention. That's more than ten times the previous maximum donors were allowed to give to federal parties and candidates. (Though the Supreme Court knocked down that maximum rule in the McCutcheon case).
But McConnell and other McCain-Feingold opponents didn't get everything they wanted, thanks to bipartisan opposition to another provision. Democrats and the conservative House Freedom Caucus rallied to oppose changes to rules governing coordination between party committees and candidates; conservatives worried those rules would allow national Republican groups to target their candidates in primaries.
McConnell has been trying to allow more coordination between the parties and their committees for years. And some Democrats, too, are frustrated by independent expenditure walls. Expect those walls — known by the legal shorthand 441a(d) — to be McConnell's target next year.
"Anyone following any issue on Capitol Hill should always be looking to these must-pass spending bills as an opportunity," Abel said. McConnell has taken advantage of that opportunity.
(Here's the text of the omnibus bill. The IRS provision is at the bottom of page 472. The SEC provision is on page 1982. And the provision blocking an executive order is on page 589.)
A Message from Vote4Energy:
America is taking the lead in energy – leading the world in oil & natural gas production. It's a big change from only a few years ago, and Americans are voting to keep it going.
They know with sound policies, we can produce, refine and supply more oil & natural gas. They know more abundant energy means more affordable energy.
That's why, this election, so many Americans are becoming energy voters. They're voting for American energy.
In The States
Alabama: Sen. Richard Shelby (R), he of the massive warchest, quietly began airing radio spots in four Alabama markets last week. Shelby's campaign has booked $86,000 in radio time between Dec. 8 and Jan. 11, our ad tracking sources say; he faces four Republicans in the March 1 primary. One of those opponents, businessman Jonathan McConnell (R), is up with his own flight of radio ads in Birmingham, Huntsville, Mobile and Montgomery, though they're much smaller buys.
Arizona: A new survey from Strategies 360 shows Sen. John McCain (R) leading Rep. Ann Kirkpatrick (D) by a wide 51 percent to 36 percent margin. McCain leads by a 43 percent to 36 percent margin among independents, according to the survey of 504 likely voters. The poll, conducted Dec. 4-9, carries a margin of error of plus or minus 4.4 percentage points. McCain carries a pretty healthy 50 percent favorable rating, while 44 percent see him unfavorably.
New Hampshire: Gov. Maggie Hassan (D) is the first Democrat to pay for ads this cycle. Hassan's campaign is running radio spots attacking Sen. Kelly Ayotte (R) for voting against an amendment that would have allowed the government to ban gun sales to those on the terrorism watch list. Smart Media Group, a Republican ad buying firm, says Hassan has booked $1,000 in ad time between Wednesday and Saturday, though that amount could grow. Ayotte's campaign has been running its own ad painting Hassan as weak on the Islamic State.
Nevada: The National Republican Senatorial Committee is up with new television spots in English and Spanish hitting former Attorney General Catherine Cortez Masto (D) for taking 36 trips over five years in office (Check out the English version here) and over the Islamic State. The NRSC has bought about $17,000 in airtime on Las Vegas and Reno cable — not a huge buy, but a hint that Republicans want to turn Masto into the second coming of former Rep. Shelley Berkley (D).
Maryland: An insider fight only a campaign finance nerd could love: EMILY's List filed a complaint with the FEC accusing Rep. Chris Van Hollen (D) of scraping its donor list for fundraising prospects after Van Hollen's campaign responded to an email incorrectly identifying him as a Republican. EMILY's List has raised and spent $1 million on behalf of Rep. Donna Edwards (D). Van Hollen's campaign manager, former EMILY's List political director Sheila O'Connell, called the complaint "frivolous."
The National Organization for Women endorsed Edwards on Tuesday. The Montgomery County chapter made clear they had recommended against an endorsement after their members split evenly between Edwards and Van Hollen.
Pennsylvania: Expect a big fight to define Sen. Pat Toomey's (R) record over the next year. The Democratic-backing Senate Majority PAC is pitching reporters highlighting Toomey's voting record with Americans for Prosperity and Republicans at large. Toomey's campaign will cite a Lugar Center report that shows he is the 40th-most bipartisan senator, about even with Sen. Bob Casey (D-Pa.).
Louisiana: Gov. Bobby Jindal (R) will not run for Sen. David Vitter's (R) seat, he said this week, surprising no one. Rep. Charles Boustany (R) formally launched his campaign on Monday with a speech at his childhood home in Lafayette. (Hasn't he announced like six times by now?) Democrats are hoping to convince state Public Service Commissioner Foster Campbell (D) or state Sen. Eric LaFleur (D) — who could self-fund, a little bit — to run.
Missouri: Democrats are accusing Sen. Roy Blunt (R) of a conflict of interest because his campaign manager — his son, Andy — is still a practicing lobbyist in Jefferson City. Andy Blunt is not a federal lobbyist; he told the St. Louis Post-Dispatch he doesn't talk to his father about his clients. The younger Blunt will become executive director of the Missouri Cable Telecommunications Association on Jan. 1; the elder Blunt sits on the Senate Commerce Committee.
Florida: Rep. Alan Grayson (D) made up to $1 million investing in Sinopec, a Chinese company that profited off the sale of Iranian oil. Grayson invested in the company just months after bragging about passing eight amendments that strengthen sanctions against firms that do business with Iran. Sinopec was not sanctioned, and Grayson didn't violate any laws or ethics rules, though some Iran experts called the investment a clear conflict between his private business dealings and his public stand on sanctions.
A Message from Vote4Energy:
America is taking the lead in energy – leading the world in oil & natural gas production. It's a big change from only a few years ago, and Americans are voting to keep it going.
They know with sound policies, we can produce, refine and supply more oil & natural gas. They know more abundant energy means more affordable energy.
That's why, this election, so many Americans are becoming energy voters. They're voting for American energy.