Morning Consult Campaigns, Presented by Vote4Energy: Diplomats on the Trail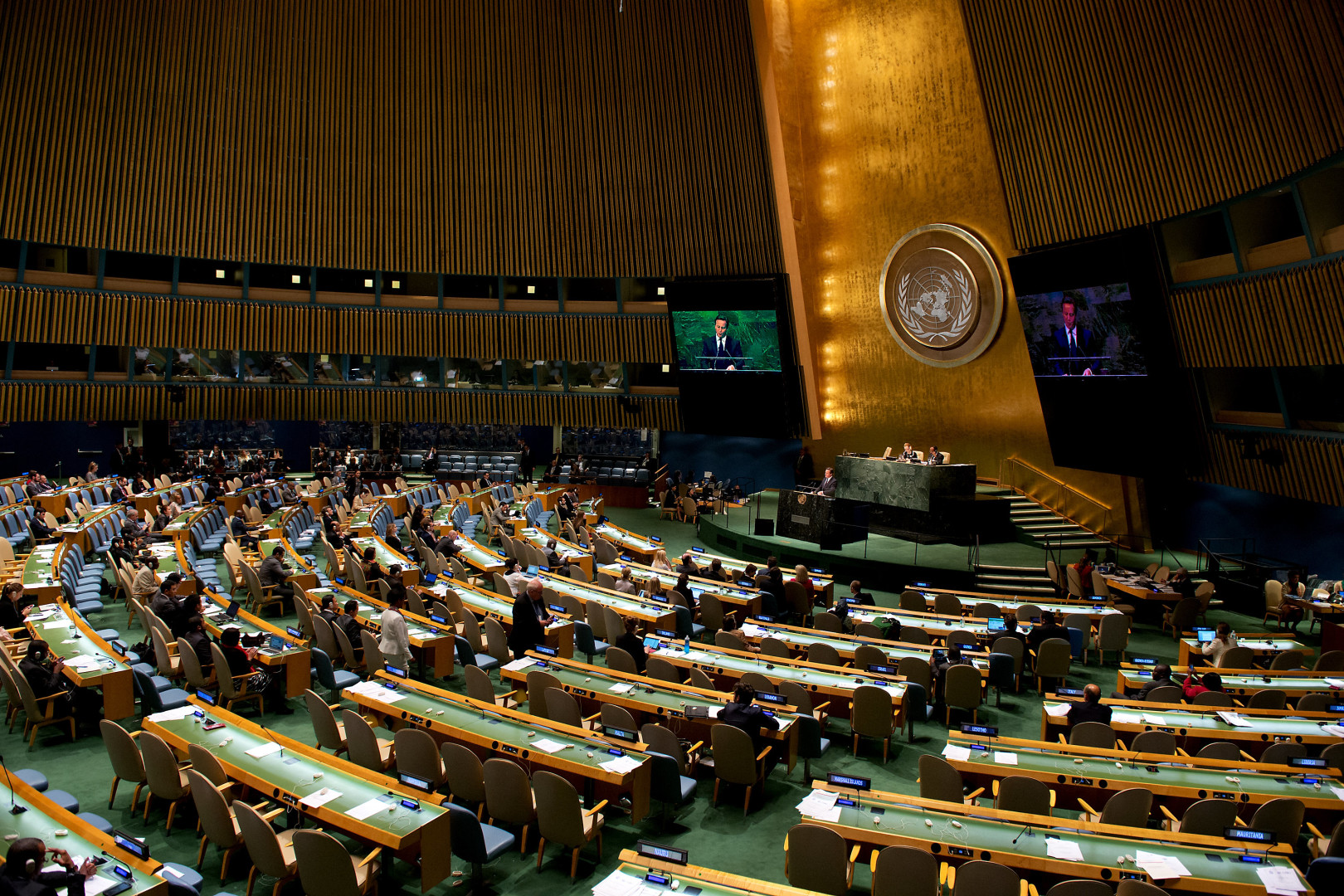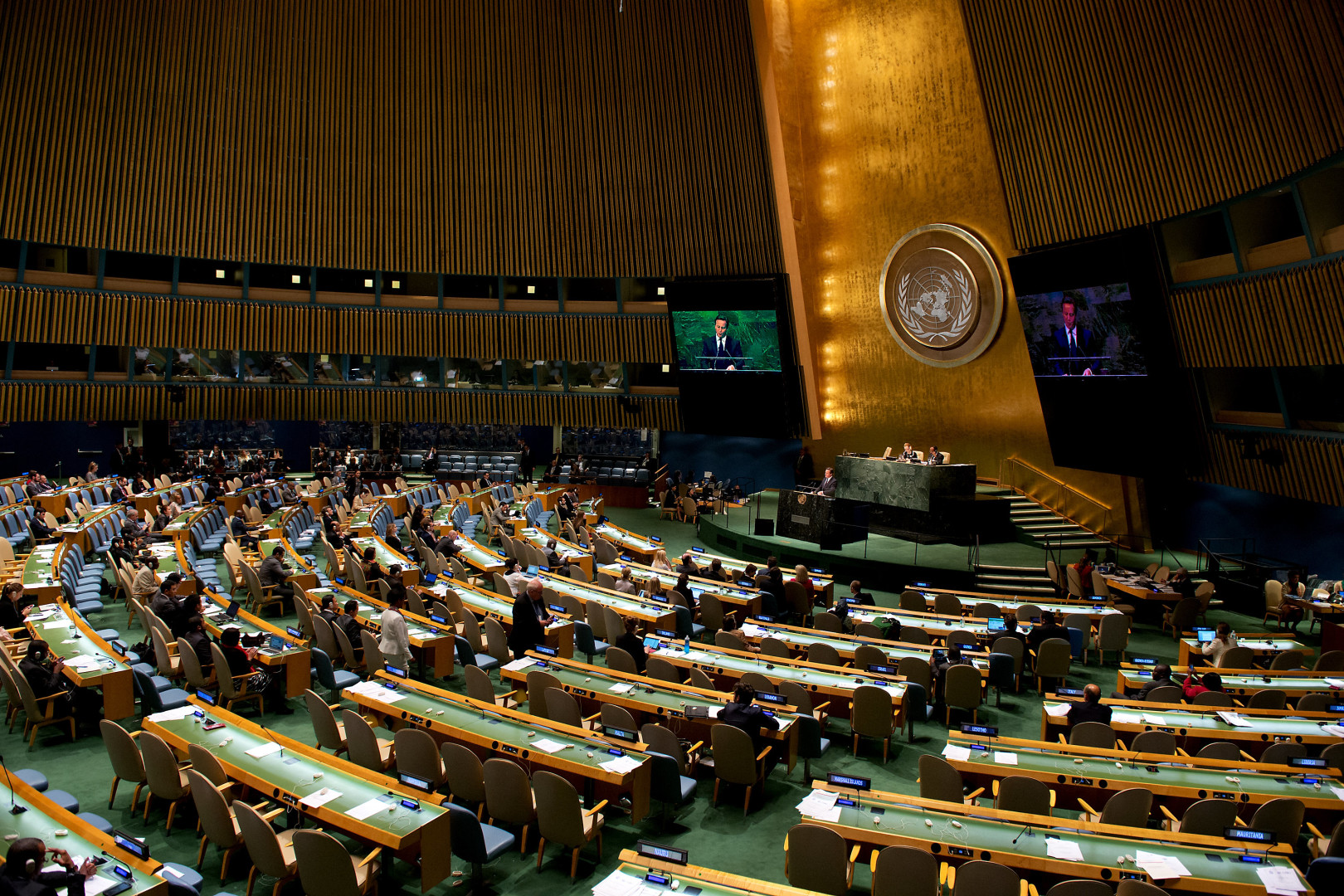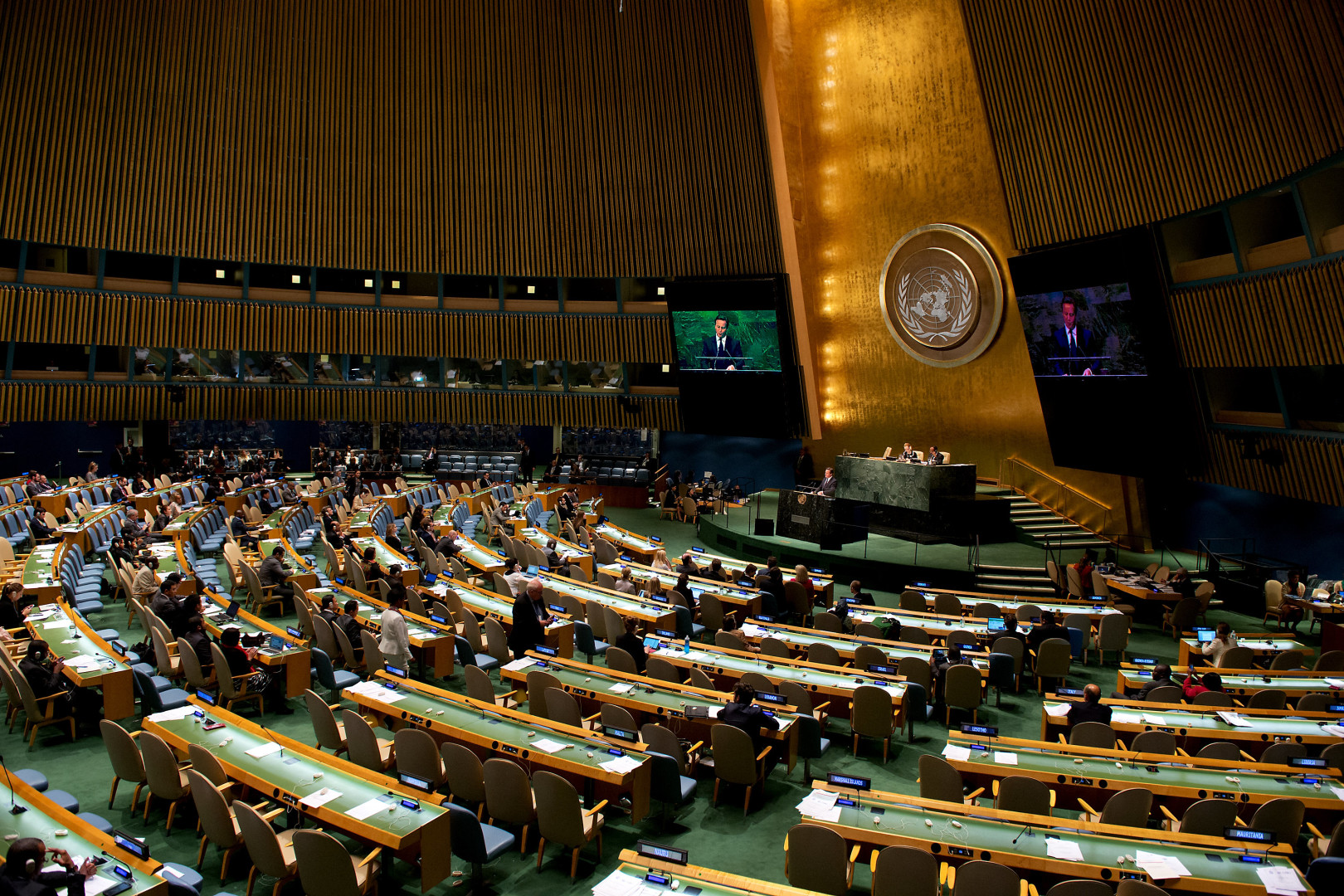 In today's edition: Diplomats hit the campaign trail; Virginia's convoluted redistricting suit; Texas filing deadline passes; Reps. Ruiz, Young, Walorski get new foes; Corrine Brown to run in Orlando?
Foreign Affairs
In the bitter cold of a January in Iowa or New Hampshire, presidential candidates and their campaigns will crunch through the snow, in search of every last possible vote. Trailing them will be a horde of journalists charting their every move, a raft of supporters anxious to elect their favorite contender — and, increasingly, representatives from foreign countries, eager to understand the convoluted twists and turns of an unpredictable American political process.
Ambassadors and political staff from governments in Britain, Germany, Japan, France, Australia, New Zealand, Sweden and Canada, among other countries, hit the campaign trail as often as journalists covering the race. They are sent to Iowa, New Hampshire, South Carolina and Nevada, where they meet with political operatives in the know, reporters in the field and, at times, even with the campaigns themselves.
The intelligence they collect is included in weekly dispatches to foreign ministries in London and Berlin and Paris. Ambassadors, consul generals and political and congressional affairs staffers all race to provide the latest updates on which candidates are ahead, and where those candidates stand on issues of concern to home countries.
"They're curious about the process, which is very different from their home countries, and they want to experience what goes on in the first primary," said George Bruno, a veteran Democratic operative who served as Bill Clinton's ambassador to Belize who now runs the New Hampshire Presidential Primary Diplomatic Observer Program.
What's more, Bruno said of the diplomats he helps escort to campaign events around the state: "They all want to see and be seen with the next president of the United States."
In interviews, a dozen operatives and reporters in states that vote early in the presidential process, and with some of the diplomats who hit the trail, described casual meetings over coffee or lunch, in which embassy staffers ask about the traditions and histories that govern the American political process.
Few foreigners, for example, have any grasp of the Iowa caucuses when they first arrive in the United States — or even for the typical Midwestern voter who takes part. Based mostly in big cities like Washington, New York or Chicago, they make pilgrimages to the American heartland to learn about the process that eventually leads one candidate to the White House, and the issues that motivate voters.
Several will make a point to be present on caucus night, to have a uniquely American political experience.
Sometimes, the meetings take on a political flavor of their own: One Iowa operative who has met with foreign dignitaries recalled a lunch with a European ambassador that ended in a passionate argument over genetically-modified food. Both knew they wouldn't change each other's minds, but they argued nonetheless.
Embassies are careful to keep their profiles as low as possible, both to avoid embarrassing or offending their American hosts, or the media outlets or political operatives who give them coveted tickets to debates and private events. None of the diplomats interviewed for this story agreed to be named discussing their trips to early states.
But listen closely and you might hear a few foreign accents in the crowd.
Jon Ralston, a Nevada political observer, said he usually meets with visiting dignitaries — the British call most frequently, though Australians have asked for his time too — over coffee at Starbucks. David Carney, a New Hampshire Republican who worked in the Reagan White House, has fielded calls from foreign ambassadors since the early 1980s.
Katon Dawson, a former chairman of the South Carolina Republican Party, spent three hours answering questions from a staffer at the German Embassy this summer. Beyond asking for tips and insights, embassy staffers don't mind sharing idle gossip, too: An embassy staffer from a European country asked about one local politician's extramarital affair, Dawson recalled.
Embassy staff are less interested in swaying elections, over which they have little influence, than they are in being able to forecast what American foreign policy might look like down the line — and in cultivating relationships that can pay off even years later.
"We don't care if there's a Republican in the White House or a Democrat in the White House as long as our relationship is strong," said one embassy staffer, granted anonymity to discuss a sensitive subject. "Our priority is to meet people in these campaigns that will one day be in future administrations."
This year, many of the embassy staff hitting the campaign trail are interested to know where the campaigns stand on trade policy. Complicated deals involving the United States and trading partners in Europe and the Pacific Rim are generating opposition among some corners of both the Democratic and Republican bases, and embassies are eager to game out how a future administration will act on future deals.
Most of all, like a political reporter eager to break free from a desk in Washington, many diplomats are desperate for information their home offices cannot get simply by reading a newspaper or watching television.
"What's important to us is being able to report something that isn't necessarily on CNN or [in] the Washington Post," the embassy staffer said.
A Message from Vote4Energy:
America is taking the lead in energy – leading the world in oil & natural gas production. It's a big change from only a few years ago, and Americans are voting to keep it going.
They know with sound policies, we can produce, refine and supply more oil & natural gas. They know more abundant energy means more affordable energy.
That's why, this election, so many Americans are becoming energy voters. They're voting for American energy.
Virginia's New Maps(?)
Federal District Court Judge Robert Payne on Monday suggested a three-judge panel charged with redrawing Virginia's congressional districts could wait to implement their new maps until the Supreme Court rules on the case later this term.
Payne, one of the three members of the 4th Circuit panel that has twice ruled the state legislature packed too many African American voters into Rep. Bobby Scott's (D) 3rd district, said conditionally implementing a new map would allow the Supreme Court to decide on both the old, Republican-drawn maps and the new court-drawn versions.
The high court has agreed to hear an appeal by state Republicans, who say newly drawn districts would cause "irreparable harm" to Reps. Rob Wittman (R), Scott Rigell (R), Randy Forbes (R) and Dave Brat (R).
A special master hired by the panel has drawn two versions of the new maps, both of which move some African American voters out of Scott's district and into Forbes's seat.
Election officials have already suggested pushing back the Commonwealth's primary from June to August to deal with any potential chaos caused by late court rulings.
The Texas Two-Step
Voters in two Texas congressional districts will decide crowded primaries on March 1, but the vast majority of the state's incumbents are likely to skate to re-election after the filing deadline passed earlier this week.
Seven Democrats are fighting for the right to replace retiring Rep. Ruben Hinojosa (D) in his heavily-Hispanic South Texas district. Front-runners include Hidalgo County Commissioner Joel Quintanilla (D) and former Rio Grande City Mayor Ruben Villarreal.
In Lubbock, where Rep. Randy Neugebauer (R) is quitting Congress, Mayor Glen Robertson (R) and former Bush administration appointee Jodey Arrington (R) are the best-known candidates in a seven-person field.
Houston-area Rep. Gene Green (D) faces his first significant challenge since 1996, in former Harris County Sheriff Adrian Garcia. But the incumbent is probably going to be just fine: Garcia, who just lost a bid to become Houston's next mayor, only filed to run Monday, less than three months before voters head to the polls.
Reps. Jeb Hensarling (R), Mike Conaway (R), Joaquin Castro (D) and Brian Babin (R) will face no major-party opposition in November.
A Message from Vote4Energy:
America is taking the lead in energy – leading the world in oil & natural gas production. It's a big change from only a few years ago, and Americans are voting to keep it going.
They know with sound policies, we can produce, refine and supply more oil & natural gas. They know more abundant energy means more affordable energy.
That's why, this election, so many Americans are becoming energy voters. They're voting for American energy.
In The States
Democrats: Representatives from the DCCC, the DGA and the DLCC wrapped up their first meeting this morning to begin planning their party's bid to influence more redistricting processes after the 2020 elections. The meetings, first reported by Morning Consult in November and the Huffington Post this week, represent a recognition that Republicans ran the table during the post-2010 Census redistricting process. The DGA is planning an investment in the "tens of millions" range, while the DLCC is trying to raise and spend $70 million over the next four election cycles.
Virginia: Rep. Rob Wittman (R) is telling state Republicans he will run for governor in 2017. Wittman says he'll still seek re-election in 2016. Former RNC chairman Ed Gillespie is already running for governor, and former Attorney General Ken Cuccinelli (R) isn't ruling out another run.
California: State Sen. Jeff Stone (R) is considering a run against Rep. Raul Ruiz (D) in the swing 36th district, centered around Palm Springs. Stone has been canvassing local Republican activists, but he's cognizant of Ruiz's fundraising strength: The two-term Democrat has $1.2 million in the bank.
Florida: It sounds more and more like Rep. Corrine Brown (D) is likely to run for re-election in an Orlando-based district, rather than a redrawn north Florida district stretching from her base in Jacksonville west to Tallahassee. Former state Sen. Al Lawson (D), who ran for a Tallahassee-based seat twice before, says he will run for the new Jacksonville-to-Tallahassee seat. And former state Sen. Tony Hill (D) says he'll jump in too, if Brown decides to run in Orlando. Jacksonville-area legislators Audrey Gibson (D) and Reggie Fullwood (D) are also considering runs.
Douglas Hughes, the man who landed a gyrocopter on the lawn of the U.S. Capitol, says he will run for Congress against a South Florida Democrat to be named later. Hughes told the Associated Press he'll run against a Democrat who is the "poster child for establishment politics." Is that Rep. Debbie Wasserman Schultz (D) he's talking about?
Iowa: Des Moines-area businessman Mike Sherzan said Wednesday he will run against Rep. David Young (R), a race he will be able to self-finance, at least partially. Sherzan faces 2014 nominee Jim Mowrer (D) in the June 7 primary.
Indiana: Retired South Bend police officer Lynn Coleman (D) says he will run against Rep. Jackie Walorski (R) after meeting with the DCCC earlier this year. Walorski won re-election by 21 points in 2014, after succeeding Sen. Joe Donnelly (D) in a redrawn district in 2012.
Kentucky: State Sen. Dorsey Ridley (D) won't run for retiring Rep. Ed Whitfield's (R) seat, he said Wednesday. Democrats don't have much hope of winning back Whitfield's seat; the eventual Republican nominee, probably outgoing state Agriculture Commissioner James Comer (R), is likely to cruise to victory in November.