A Year of Pessimism in Politics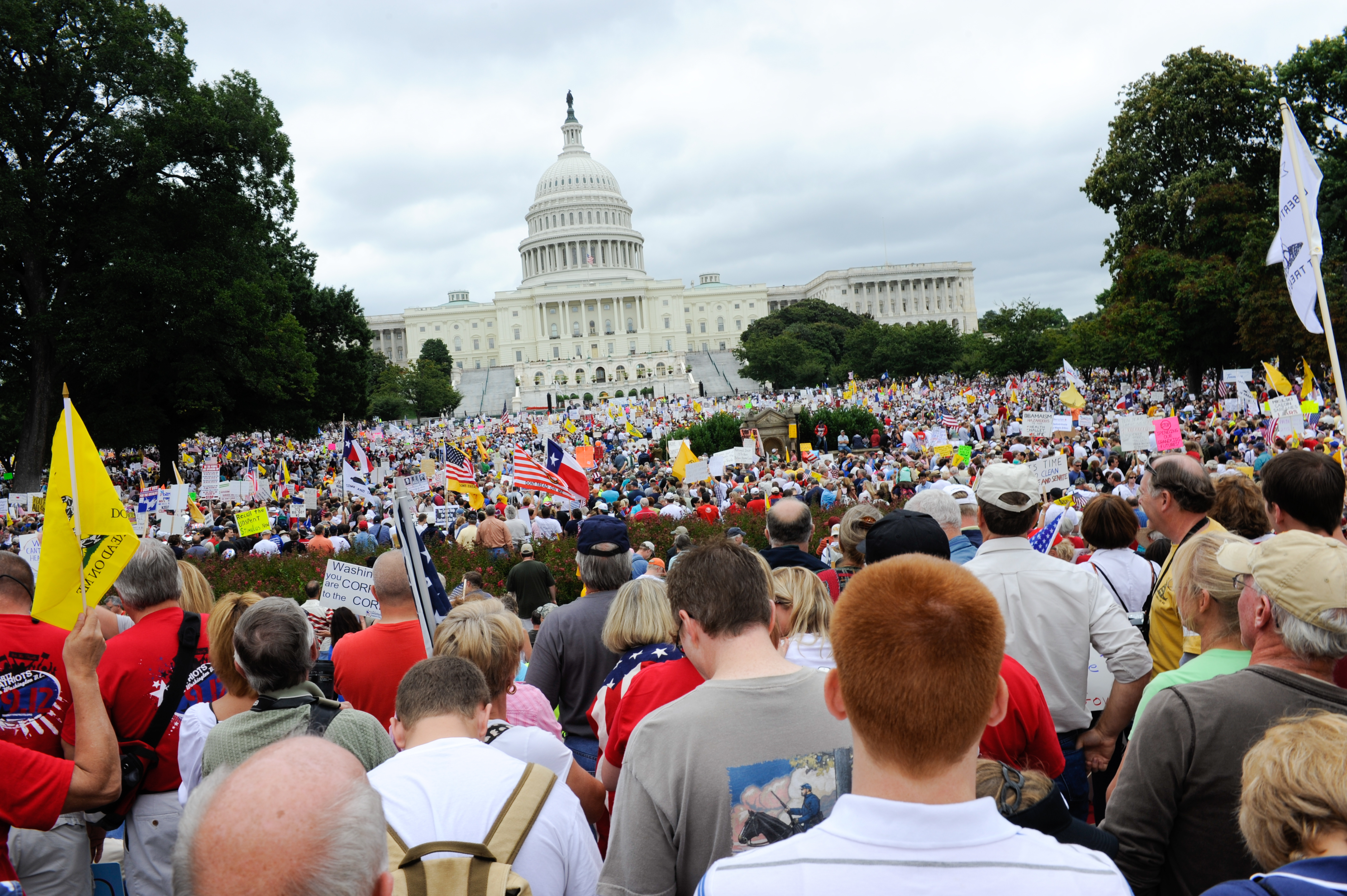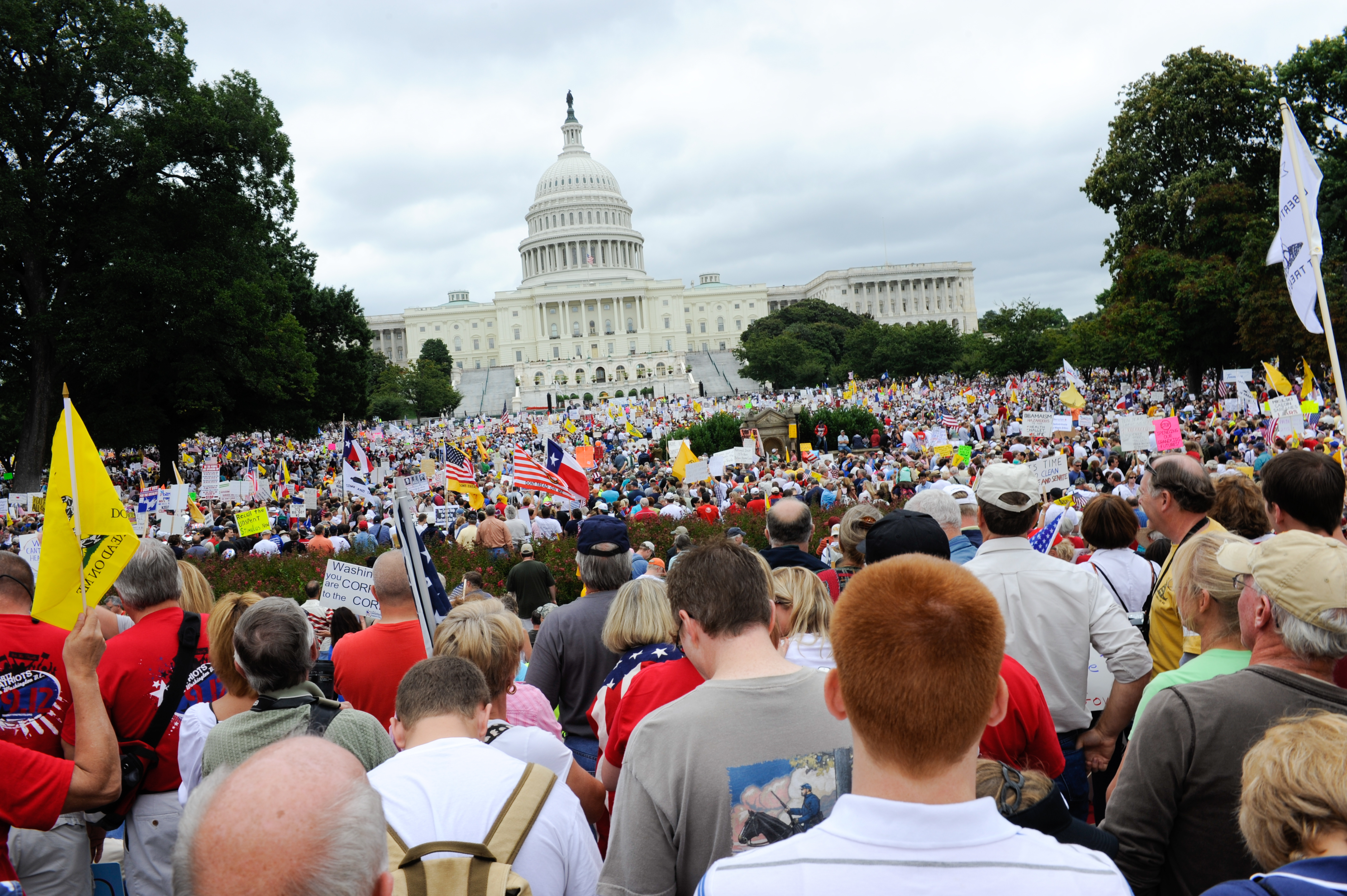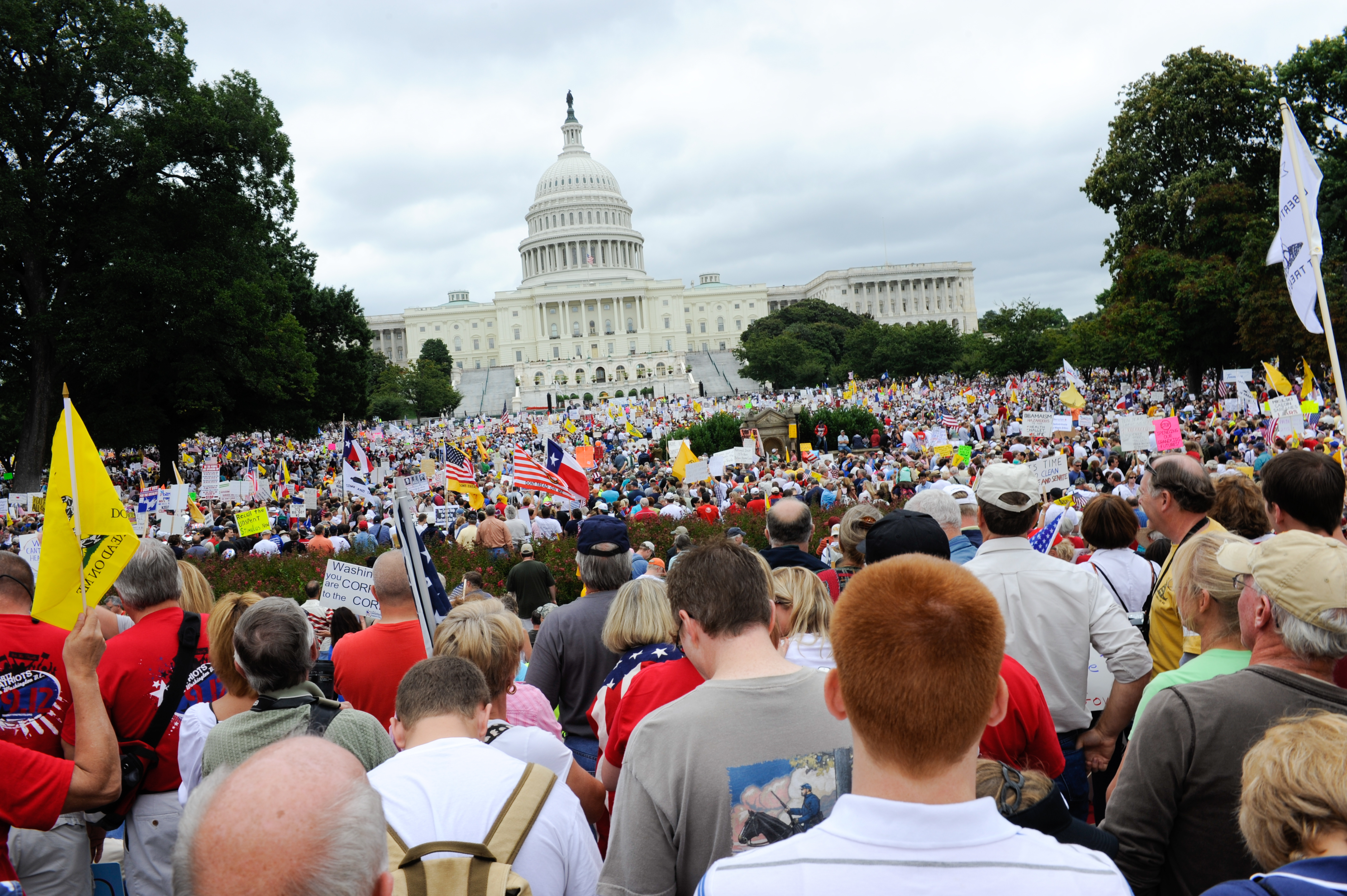 In today's edition: The silver lining in 2016; Rep. Hurt to retire; Bevin rescinds felon voting rights; Florida likely to see another medical marijuana measure; Udall for New Mexico governor? Dems lose top recruit in key New York seat.
A Year of Pessimism in Politics
The first presidential nominating contests are a little more than a month away, but the electorate has already made up its mind: The country is headed in a lousy direction, voters believe, and it's the other guy's fault.
Both sides are speaking almost exclusively to their respective bases, not a surprise ahead of primary season. Republican presidential candidates are pessimistic about America's standing both at home and abroad, about a leadership vacuum and an uneven recovery that's leaving their core voters behind. The leading Democratic candidate is refreshing the war on women (with plenty of ammunition provided by Donald Trump) and playing to an emerging electorate she needs to turn out in November.
Positive television advertising appears to be headed the way of the dodo. Millions spent bolstering candidates like former Florida Gov. Jeb Bush (R) and Ohio Gov. John Kasich (R) aren't translating to voter support. And despite a lower unemployment rate, lower gas prices and faster (if still sluggish) economic growth, the number of voters who say the country is on the wrong track is higher now than at the beginning of the year.
Even a new generation of Republicans in Congress is hinting that they're sick of politics: Rep. Robert Hurt (R-Va.) said Wednesday he'll retire at the end of the 114th Congress, making him the ninth member of the class of 2010 to call it quits this year — with more likely to follow him out the door.
Over the next year, expect many of the same polarizing trends that have led to this point to continue: State legislatures will debate new measures to tinker with election laws and open-records rules. Congress will work less than it has in recent years. Presidential contenders on both sides will continue to play to the fears of the voters they court. Globally, economic and security concerns still threaten Europe and Asia — and, by extension in an ever-more-connected world, the U.S.
If that's a depressing way to end the year, think about the silver lining: Elections are about the future, and politics is a fundamentally optimistic business — nowhere more so than in America. The future is still bright.
Best wishes for a safe, happy and restful holiday. We'll see you back here Jan. 4.
In The States
Virginia: Rep. Robert Hurt (R) will not seek a fourth term in office, he said in a statement Wednesday. Hurt beat Rep. Tom Perriello (D) to win the 5th District in the 2010 Republican wave, and redistricting has made it a safer Republican seat: Mitt Romney took 52.5 percent of the vote here in 2012. State Sens. Tom Garrett (R), Bill Stanley (R) and Jill Holtzman Vogel (R), Del. Clarke Hogan (R) and retiring NASCAR driver Jeff Burton are all mentioned as possible candidates. (Crazy stat: Hurt's district covers more than 10,000 square miles.)
Ohio: Former Gov. Ted Strickland (D) says the 2010 shootings at Sandy Hook Elementary led him to change his views on gun control. A spokesman says Strickland would have supported legislation sponsored by Sens. Pat Toomey (R-Pa.) and Joe Manchin (D-W.Va.) expanding background checks. Strickland voted against the Brady Bill when he was in Congress, and in his 2010 bid for re-election he accused his opponent, now-Gov. John Kasich (R), of voting against gun rights legislation.
Butler County Auditor Roger Reynolds (R) is ending his bid to replace former House Speaker John Boehner (R) in Ohio's 8th District. Reynolds is throwing his support to state Rep. Tim Derickson (R) ahead of the March 15 primary. Boehner's old district reaches across six counties in western Ohio; Butler County accounts for just under half its voters.
New Mexico: A Santa Fe police sergeant and a hotel security guard discussed whether Gov. Susana Martinez (R) was intoxicated when police were called after a noise complaint at a hotel, according to a recording released Tuesday. Martinez's office said a guest in her suite had thrown snowballs, not bottles, off a fourth-floor balcony. Earlier recordings reveal Martinez tried to get an emergency dispatcher to call off police officers responding to the complaint.
Sen. Tom Udall (D) says his constituents are urging him to run for governor in 2018. His Senate term doesn't expire until 2020. Local Democrats are speculating that Rep. Michelle Lujan Grisham (D) also wants a shot at the top job. Albuquerque Mayor Richard Berry (R) and Lt. Gov. John Sanchez (R) are most often mentioned on the Republican side. Martinez is term-limited.
Indiana: Lt. Gov. Sue Ellspermann (R) is applying to be the next president of Ivy Tech Community College, just before Gov. Mike Pence (R) plans to gear up for his re-election bid next year. Ellspermann voiced concern over the Religious Freedom Restoration Act that Pence signed, though Pence's spokesman said a split over the measure didn't play a role in Ellspermann's decision to look elsewhere for work. (Side note: If she leaves, Ellspermann would be the third lieutenant governor in the last few months to quit for an education job, following the LGs in Montana and Colorado.)
Kentucky: Gov. Matt Bevin (R) issued executive orders reversing his predecessor's effort to restore voting rights to felons who had completed their sentences and removing county clerks' names from marriage licenses. The marriage order got all the attention after Rowan County Clerk Kim Davis (D) refused to grant licenses to same-sex couples, but the voting rights order could potentially impact tens of thousands of felons.
New York: Ulster County Executive Mike Hein (D) won't run for Rep. Chris Gibson's (R) open seat, he said last week, leaving Democrats without their top recruit. Former Assembly minority leader John Faso (R) and businessman Andrew Heaney (R) are leading the Republican field, while Assemblyman Peter Lopez (R) joined the race in November. President Obama won 52 percent of the vote in Gibson's 19th District in 2012.
Texas: State health officials are ending funding for a Planned Parenthood affiliate running an HIV prevention program on the Gulf Coast. A $600,000 grant for the program was to expire on Dec. 31; the Department of State Health Services said in a letter Monday the funding would not be renewed. Since 2014, the grant funded 138,000 HIV tests and identified 1,182 people infected with the disease.
Florida: The state Supreme Court has approved ballot language for a proposed constitutional amendment that would legalize marijuana for medical use. Supporters need to gather 683,149 valid signatures by Feb. 1 to qualify for the November ballot. They've already submitted more than 400,000. A similar measure narrowly failed to meet a 60 percent threshold to pass in 2014; it won 58 percent of the vote.
Missouri: All 163 members of Missouri's legislature will undergo sexual harassment training next month after two members — including the House speaker — resigned this year over inappropriate behavior toward legislative interns. The state House has designated an employee to hear intern complaints in the future.