The 10 Things That Will Happen in Politics in 2016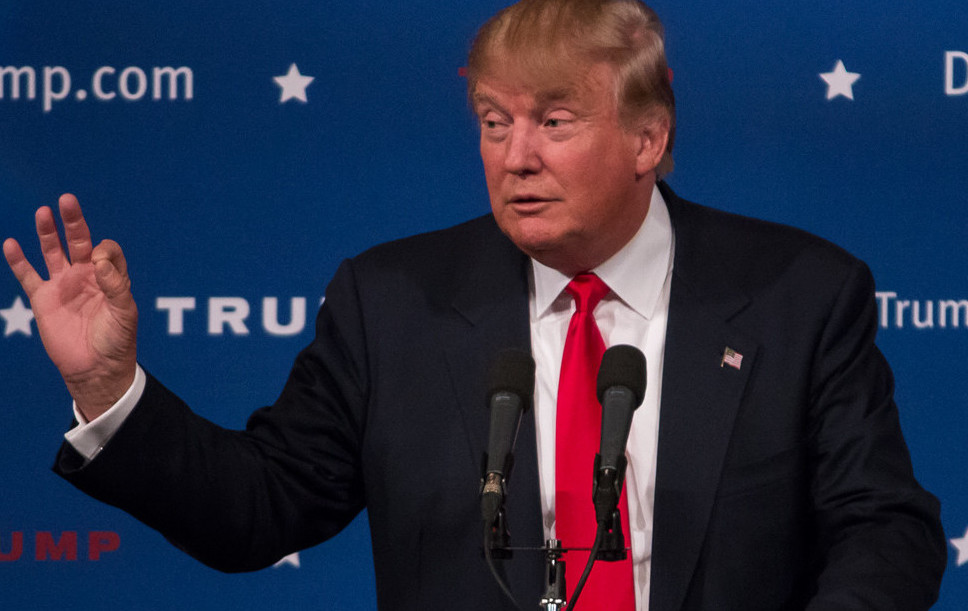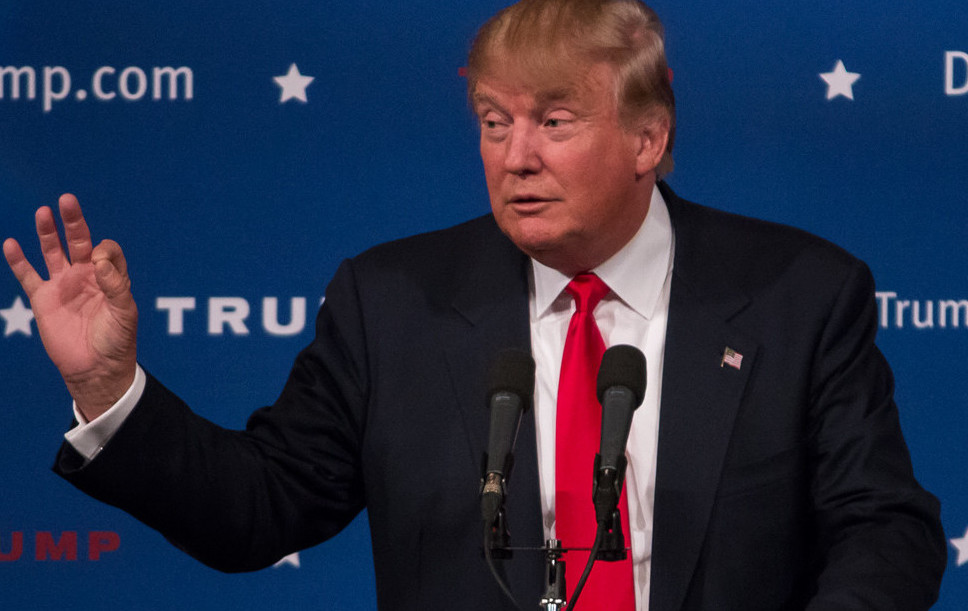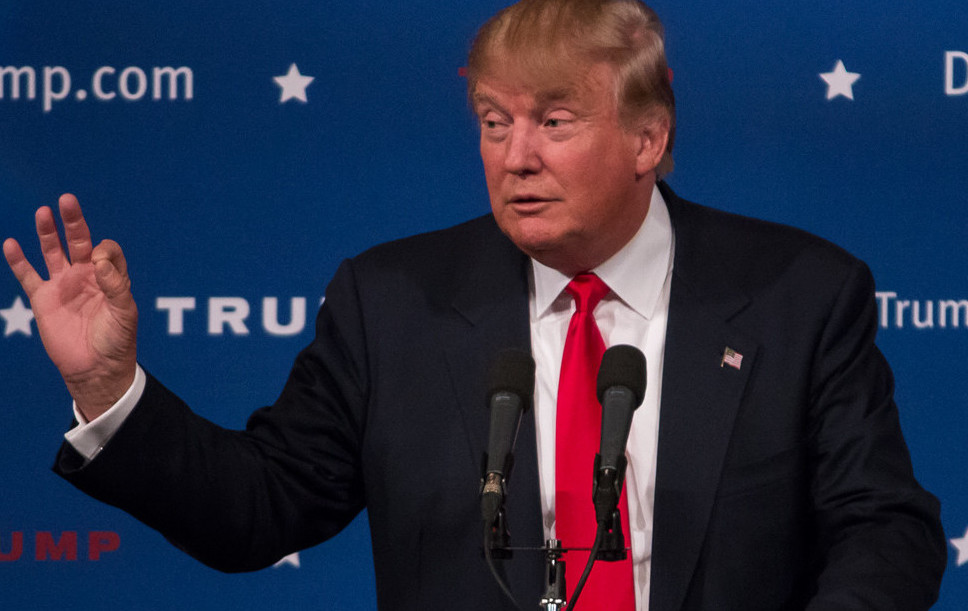 Just over 10 months of frantic campaigning separate us from Election Day. After a wild and chaotic 2015, which saw the rise of insurgent outsiders and the collapse of traditional politics and politicians, here are the 10 things I expect to happen this year:
1) Donald Trump won't be the Republican nominee. Trump's campaign is the show horse of the 2016 race. Work horses win presidential elections. Sure, Trump leads public opinion polling, but so did Rudy Giuliani and Wesley Clark; once they started losing, their support collapsed as voters began to consider more serious contenders. Trump, who's fallen behind in Iowa and whose lead isn't as significant as it once was in New Hampshire and South Carolina, will fall by the wayside in the same fashion. (Side bet: I doubt he'll ever put down the $2 million a week in ad buys he pledged last month. Ad buyers haven't seen any purchases yet, and by the way, $2 million a week across all three early states isn't even that much.)
2) The first person to beat Trump will be the Republican nominee. This, I admit, is a bit of a hedge. At the moment, Sen. Ted Cruz (R-Texas) is my bet to be the Republican nominee, and he's the only one who leads Trump in any state polling (in Iowa, not insignificantly). Attacks on Cruz's record and reputation haven't gained the traction his opponents would have hoped for. That's due, in part, to the fact that Cruz's opponents are too busy picking each other apart in New Hampshire to pay him much mind in Iowa, though it remains to be seen whether he can withstand incoming fire from all directions that the early frontrunner inevitably invites. Sen. Marco Rubio (R-Fla.) is the most likely to emerge as Cruz's main challenger, and someone still has to actually beat Trump, so Cruz's path isn't clear. But it looks better than anyone else's.
3) Political junkies will get to know a guy named John Ryder. Another way to put it: The most interesting part of the 2016 Republican National Convention will be the Rules Committee meeting that happens the week before the convention. Ryder, the RNC's general counsel, will be in the spotlight if Republicans need to — or want to — change the rules ahead of the convention. And it won't be an easy job: The mere hint that some Republicans were discussing the prospect of a contested convention sent Trump and Ben Carson into fits of hysteria. Any tinkering with the rules, even on the margins, will be cast as back-room dealing. Even if the convention isn't contested, it's going to be a fraught two weeks for the GOP. (A side note: Ryder is one of the smartest, nicest guys in politics. He's spent far too long explaining the intricacies of party rules to those of us in the political media, and he always displays the patience of Job.)
4) Donald Trump won't run as an independent. There's one major reason we're wandering out on this particular limb: Any independent candidate has to start collecting the signatures necessary to qualify for state ballots really early; he or she would need to file 2,775 signatures in South Dakota by April 26, and almost 80,000 signatures in Texas by May 9, according to ballot-access expert Richard Winger. All told, an independent candidate needs more than 926,000 valid signatures to get on ballots in all 50 states and Washington, D.C. By the time Trump realizes he won't win the Republican nomination, it'll be too late for him to realistically pursue an independent candidacy.
5) The party that wins the White House will win the Senate. It will be extremely difficult for Republicans to hold the Senate if a Democrat wins the White House. It will be extremely difficult for Democrats to reclaim the Senate if a Republican wins the White House. Fewer and fewer voters split tickets between Democratic and Republican candidates for different offices, and virtually every close Senate race this year is in a presidential swing state. Some, like Sen. Rob Portman (R-Ohio), have a better chance of surviving a Democratic wave than others, like Sen. Ron Johnson (R-Wis.). Democrats have a path to 51 seats, and Republicans have candidates who are prepared and well funded; forget the race for the White House, the fight for the Senate will be the best political contest to watch this year.
6) Republicans won't face tough primaries. After two consecutive election cycles in which radically conservative candidates lost winnable seats, Republicans spent 2014 paying more attention to primary contests. And it worked: They fought off challenges to Sens. Thad Cochran (R-Miss.) and Pat Roberts (R-Kan.), even if the incumbents needed a little boost from D.C. This year, only two Republican incumbents face even the hint of a challenge from the right: Sens. Richard Shelby (R-Ala.) and John McCain (R-Ariz.). Shelby, famously paranoid about his re-election chances even in deep-red Alabama, is already advertising. McCain has been through this rodeo before, against an opponent stronger than former state Sen. Kelli Ward (R). Once the primary dust has settled, 2016 will be the year Republicans exorcise the ghosts of Christine O'Donnell, Richard Mourdock, Todd Akin and Sharron Angle.
7) Republicans won't break a sweat keeping control of the House. The GOP's majority is bigger than it's been since the Great Depression, and gerrymandering has severely cut back on the number of seriously competitive seats. Even if Republicans have to run on a ticket with Donald Trump, Democrats just don't have the opportunities they need to make a serious run at 218 seats.
8) Democrats will lose their last Southern legislative chamber. After two decades of steady losses, Democrats control only one legislative chamber in a Southern state: The Kentucky House of Representatives. But new Gov. Matt Bevin (R) has cleverly offered jobs to several Democratic incumbents, and Republicans have their eyes on plenty of coal-country seats where Democratic voters have defected to the right in recent years. At the moment, Democrats hold a 50-46 edge, with four vacancies to be filled by special election. Nationally, Democrats will win back legislative seats in November's elections; they're so close to a nadir it would be hard for them to lose any more. But in Kentucky, Republicans still have room to grow.
9) Marijuana will be legalized in at least five new states. It is legal in four states to use marijuana for recreational purposes. The one thing those four states have learned: Marijuana is big business. Legal pot producers and distributors have generated much more revenue than they expected, and states have seen their tax revenues grow by leaps and bounds too. (I talked about this on PBS's "Washington Week" a few weeks back.) This year, at least 50 proposed measures to legalize marijuana for recreational or medical purposes are trying to get on the ballot in 20 states. (One measure has qualified for the ballot, in Nevada.) If they make the ballot, expect a handful to pass, especially in states like Maine, Massachusetts, California and Michigan.
10) Online polls will become popular among political professionals. Maybe this one is a little self-serving, but this cycle has already been outstanding for the newest method of public opinion research. Consider: Morning Consult polling found Donald Trump leaping ahead, Bernie Sanders surging and Ted Cruz gaining strength before phone polls did. Every time one publication declared Trump toast after one of his impolitic remarks, Morning Consult polling has found him gaining, which phone polls then verify a few days later. Objections over methodology notwithstanding, political professionals are already turning to online surveys. That's a trend that will continue over the long run.
Update: An earlier version of this post incorrectly identified John Ryder's job title. He is the RNC's general counsel, not the Rules Committee chairman.