The Energy Bill's Narrow Window of Opportunity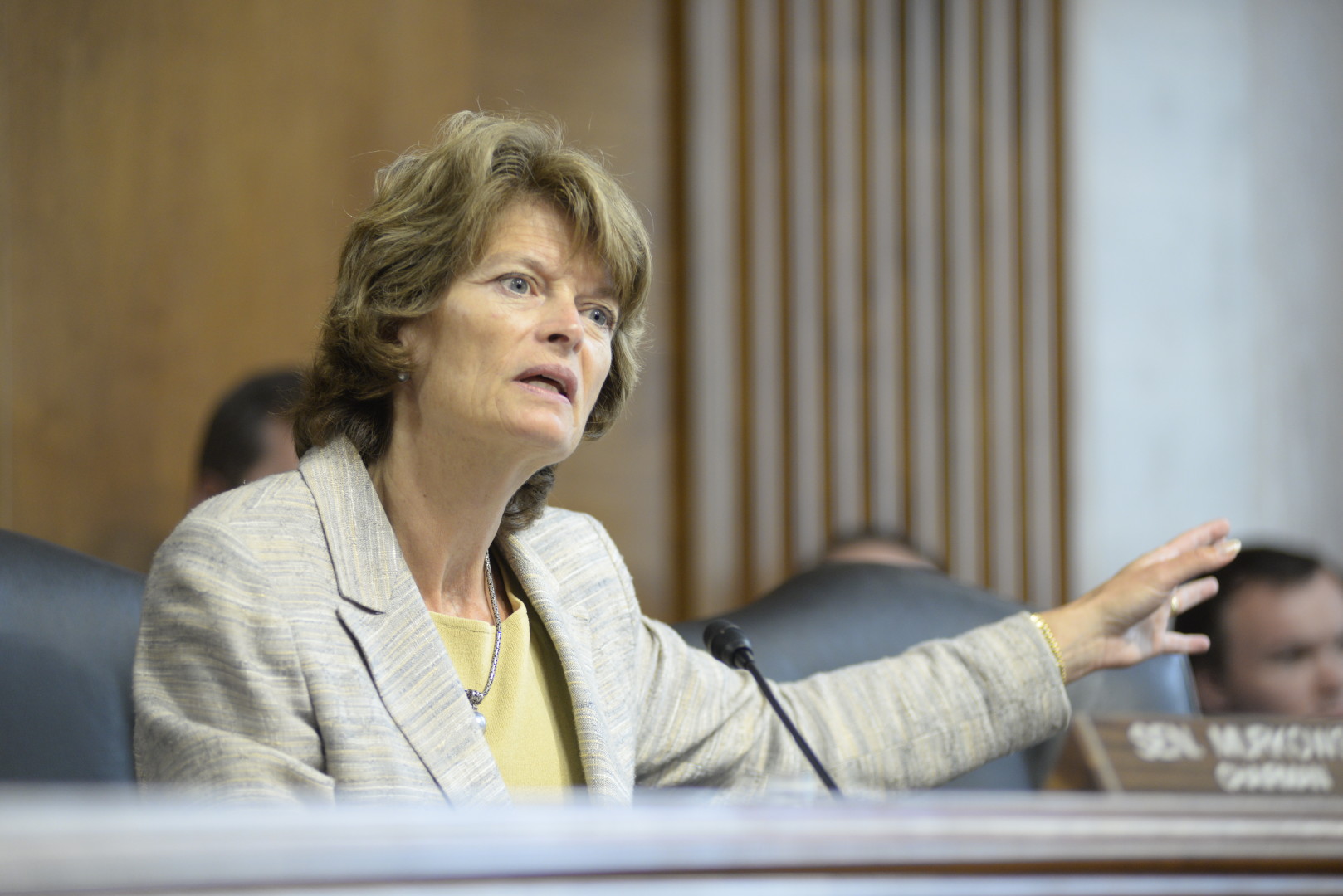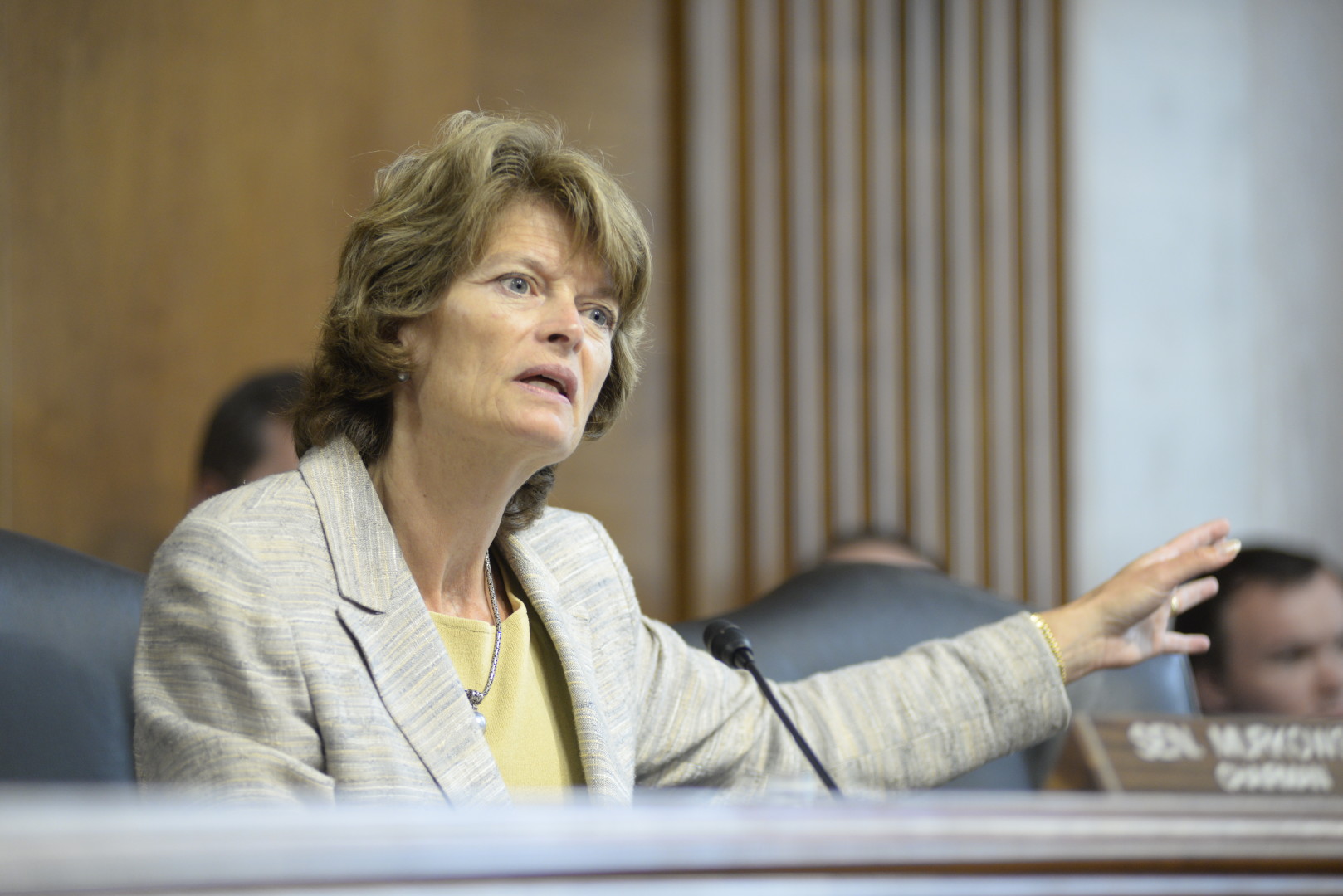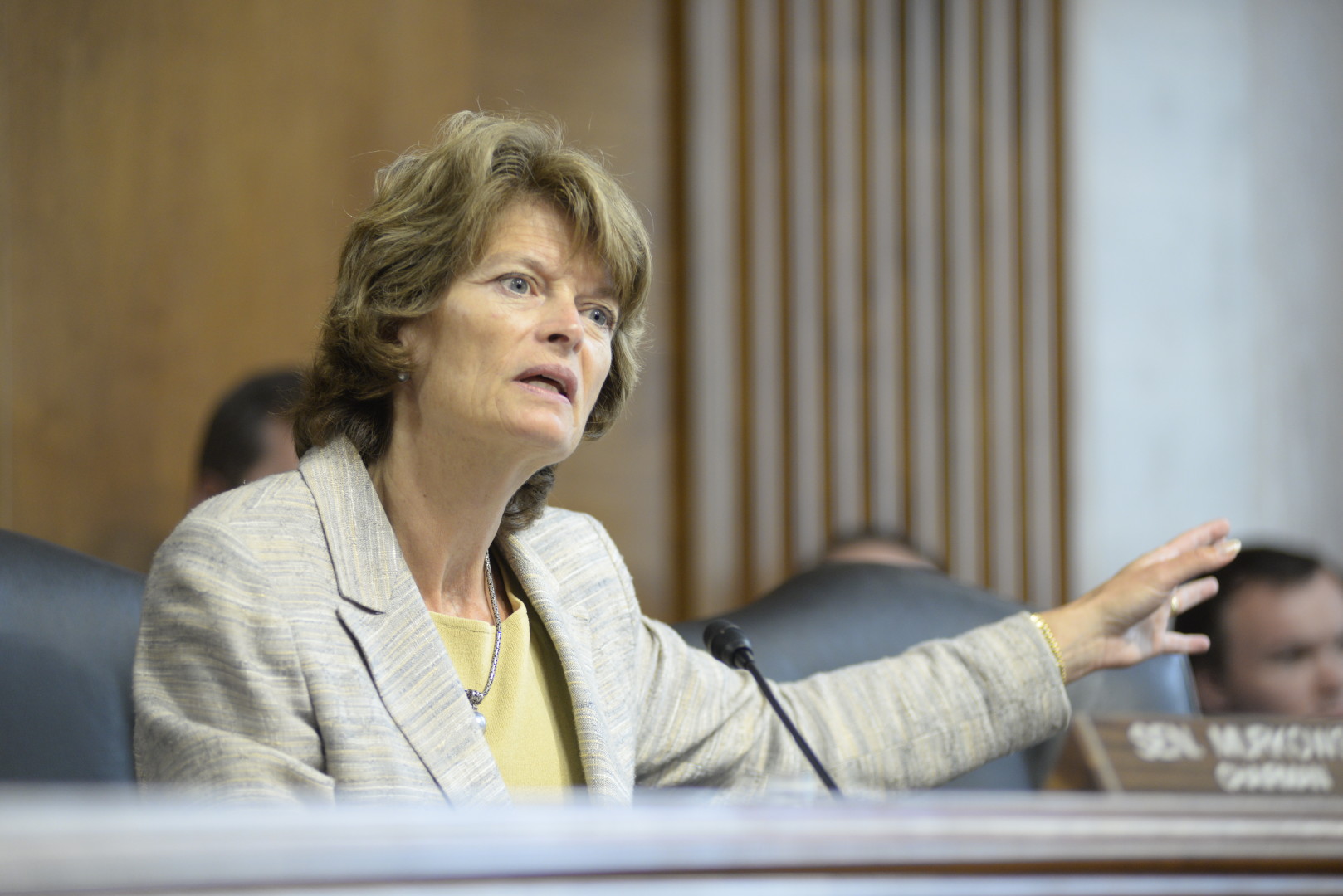 The first few months of 2016 will make or break the Senate's broad-based energy legislation. If the chamber manages to pass an energy bill that some Democrats support and the administration doesn't hate, there may be time to get something to the president's desk before his term ends.
The odds are in the bill's favor, at least as much as they can be in the plodding Senate. A bipartisan energy bill is ready for the floor. It passed the Energy and Natural Resources Committee in September with support from most Republicans and Democrats. It would update building codes to increase efficiency and strengthen electric grid safety standards. It also would promote "smart" energy and water development and update appliance standards.
Lobbyists and lawmakers alike concur that passing the energy bill would be a big deal for the industry. But that's not their sole focus. Two House committees are expected to act on legislation updating pipeline safety this year, a top priority for the natural gas industry. In the Senate, the top Democrat and Republican energy chiefs also hope to pass legislation increasing the funding for forest fire suppression.
Then there's the Energy Department, which has a host of regulations on its agenda that agency officials hope to finish up before President Obama leaves office. The rush has some industry lobbyists worried, fearing that their own input might fall on deaf ears as regulators work against deadlines.
Still, the list of must-dos in energy is almost nonexistent this year, leaving policymakers in the enviable position of working on complex policy goals.
Is it Time for Another Energy Bill?
Not everyone is on board with the Senate's energy legislation for a variety of reasons. Green groups say it focuses too heavily on fossil fuels. It also includes a provision to expedite the export of liquified natural gas, or LNG, which environmentalists fear could encourage domestic fracking and lead to methane leaks. Democratic committee aides shrug at those concerns, noting that the LNG provisions are no different than those supported by the administration.
Conservatives, for their part, think the bill leaves in place too many energy regulations, and that it impedes the free market.
But those complaints are fairly mute compared to the support behind the bill. The last major energy legislation passed in 2007, and most lawmakers think it's time to build on that statute.
The Senate's energy bill has two talented and powerful sponsors behind it. Both are also adept at managing a Senate floor debate. Energy and Natural Resources Committee Chairman Lisa Murkowski (R-Alaska) and ranking member Maria Cantwell (D-Wash.) spent much of last year working through a host of questions and potential pitfalls within their own parties to put forth an energy package that most members could support. That meant leaving out more controversial items that one or the other side might have wanted.
At the end of the lengthy committee markup, they each only lost two votes from their respective caucuses. The committee vote was 18-4, with 'no' votes from Sens. Jeff Flake (R-Ariz.), Mike Lee (R-Utah), Debbie Stabenow (D-Mich.) and Bernie Sanders (I-Vt.).
The sponsors hope they can sustain that kind of support on the floor. But they fear that the bill will get bogged down with amendments that effectively kill it. Democrats are particularly worried that Republicans will insist on adding amendments that halt the Environmental Protection Agency from making rules, according to committee aides. There were several floor votes late last year to halt EPA action, which were rejected by the administration. But it's not clear that they were enough to satisfy GOP members who are frequently at war with the EPA.
On the plus side, some of the biggest obstacles to an energy floor debate were removed last month, when lawmakers lifted the crude-oil export ban (a must-have for many Republicans) and extended tax credits for wind and solar energy (a must-have for many Democrats).
Murkowski has been upbeat about a Senate vote on her energy bill. That debate is expected to occur in the first few months of the year. Majority Leader Mitch McConnell hasn't unveiled the floor schedule for January, but an aide says McConnell is well aware of the effort Murkowski and Cantwell are putting into floor preparations. It's hard to get praise like that from the notoriously closed-mouth majority leader.
There is also a small precedent to starting the Senate year off with energy issues. Last year, the first item on the Senate's agenda was legislation to approve construction of the Keystone XL pipeline. Democrats derided McConnell's choice, noting that the bill was headed straight for a presidential veto and did nothing but appease a few special interests.
Those criticisms aside, the month-long floor debate lanced a boil that had festered in the Senate for several years. Newly installed as majority leader, McConnell pledged an open amendment process, a stark contrast to the previous two Congresses when the Senate was controlled by Democrats. To some observers' surprise, senators behaved themselves, offering substantive and relevant amendments that explored energy and environmental issues without letting the debate devolve into a shouting match.
The two senators who managed that floor debate, Murkowski and Cantwell, are the same lawmakers who are now championing the far less controversial energy bill. They make a formidable team. They have already dispensed with dozens  of "killer" amendments in committee. Once the energy bill cleared the committee, they immediately began making the rounds to the rest of the Senate to ask for support on the floor. They are as well positioned as they can be for success, provided they can navigate the political fervor that tends to dominate election years.
"We're just hoping against hope that somehow we can come up with a compromise energy bill before what you know as 'silly season,' which is probably May, June. After that, most people wouldn't think that a whole lot gets done," said Francis Dietz, vice president of public affairs for the Air-Conditioning, Heating, and Refrigeration Institute.
Dietz is more generous about timing than others in the energy industry, who say if bill isn't out of the Senate by March, it isn't happening at all. That's may be true when taking into consideration the House, which passed its own version of an energy bill last year without the support of Democrats.
House Democrats' opposition aside, reconciling the Senate and House bills probably wouldn't be the heaviest lift as long as the compromise language passes muster with the White House. But there will need to be some smoothing of hurt feelings and responses to some industry participants' complaints of broken promises. And that takes time.
Early in 2015, the House Energy and Commerce Committee embarked on the same kind of bipartisan vetting exercise that took place in the Senate, resulting in a unanimous vote for the House energy measure in subcommittee. But the process fell apart once the measure hit the full committee, with Democrats protesting new language on LNG exports, among other things. Republican aides say their members had little choice but to pursue the more partisan path. As talks drew on into the fall, they knew they couldn't pass the bill on the floor without some additional provisions, even if many House Democrats didn't like them.
Supporters aren't giving up, even though Democrats in the House were not kind during floor passage. They still think they can negotiate a deal that the administration can support. Some admit, however, that they may have to wait until after the election for a lame-duck session.
Industry members are watching this process eagerly, but they also know that it's a long shot even with the bill's considerable advantages. "There's a lot of risks to take that a lot of people aren't willing to do now," said Frank Maisano, an energy analyst and partner at the Bracewell and Giuliani law firm, in an interview last November.
Murkowski and Cantwell Team Up on Forest Fires
The two leaders of the Senate Energy Committee both hail from Western states that have been harmed in recent years by forest fires. They share the frustration of Agriculture Secretary Tom Vilsack about Congress's consistent underfunding of the government's fire suppression activities.
Aides for both Murkowski and Cantwell said the Energy and Natural Resources Committee will make dedicated funding for forest fire suppression a priority this year. The two lawmakers want to stop shifting government funds to respond to forest fires, which (ironically) takes resources away from cleaning up the very debris that helps fuel the fires.
The 2016 omnibus spending bill allocates $1.6 billion for forest fire suppression, even though the Forest Service says it spent $100 million more than that last year to fight fires. Vilsack has threatened to stop transfers from forest restoration programs in 2016, saying those projects have been delayed too long.
Murkowski says the fire management within state, local, and federal governments is weak, and she wants to end the practice of "fire borrowing" — which she says only escalates the fire dangers in the future. Cantrell released a white paper last year with a broad list of fire management proposals. She expects that many of them will be included in the forest fire bill she writes with Murkowski.
The effort will face some skeptics. Randal O'Toole, a senior fellow at the libertarian Cato Institute, recently wrote that the Forest Service probably spent far less money on fire suppression than it claims. He reasons that most of the fires took place on lands under the Interior Department, which has never spent more than half a billion dollars on fire suppression.
But Murkowski and Cantwell are hard to beat with arguments like that. Murkowski is particularly adept at isolating Republican members who protest the general concept of government spending, as Cato does. What's more, she'll have a lot of Democrats on her side.
Home Heating, Pipeline Safety Will See Votes
Pipeline safety and home heating assistance are noncontroversial issues that staffers could continue working on those issues well into the presidential campaign season. The pipeline bill will originate in the House Transportation and Infrastructure Committee, which has chalked up a series of bipartisan wins, including a long-term highway bill.
Both Republican and Democratic committee aides have been preparing for a pipeline safety bill for at least a year. This year, the Energy and Commerce Committee is also making pipeline safety a priority, which will lend urgency to the Transportation Committee in completing its work. The Energy and Commerce Committee will the take up the measure before sending it to the House floor.
The Senate is ahead of the House on pipeline legislation. A bill has already passed the Senate Commerce Committee with bipartisan support. Once the House catches up, the Senate bill could easily go to the floor. It's the type of legislation that could occupy Senate floor time without arousing difficult political squabbles and still allow lawmakers to prepare for the election. In other words, it could survive the "silly season."
An updated pipeline safety bill is a top priority for the gas industry. "The safety of our nation's 2.5 million miles of natural gas pipelines is always a collaborative effort between industry, federal, and local regulators," said George Lowe, Vice President, Federal Affairs with the American Gas Association. "We applaud this bipartisan action [in the Senate] and look forward to working with this committee as well as members the House to get a final bill passed and on the president's desk as soon as possible."
The AGA will also be watching the annual appropriations process with an eye toward maintaining home heating assistance for low-income families. "We have asked for $4.7 billion for this program. We will be reaching out to members of Congress to help them understand the impact of [home heating] funds on low income constituents in their districts," Lowe said.