How Gun Control Could Mess Up Mental Health Legislation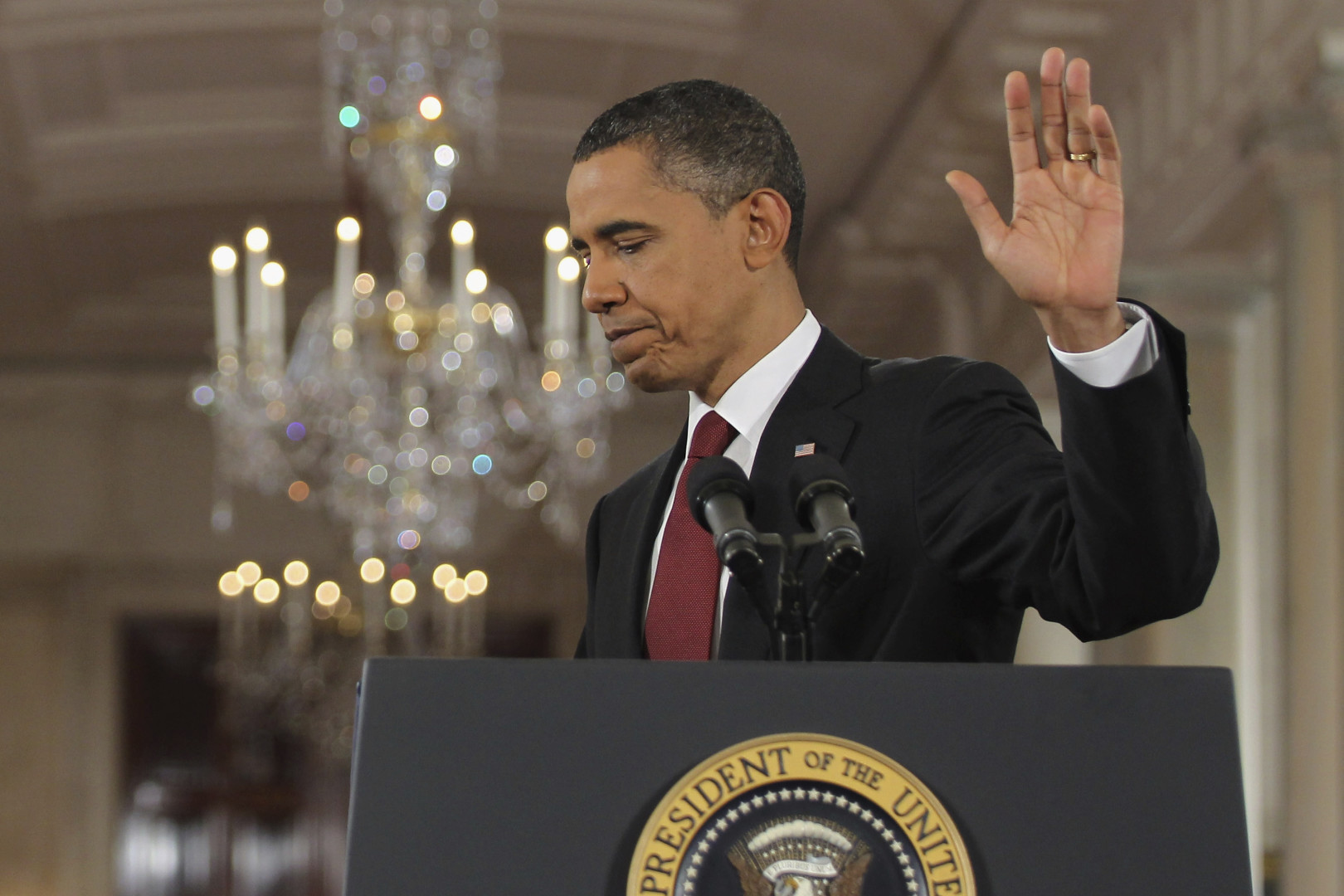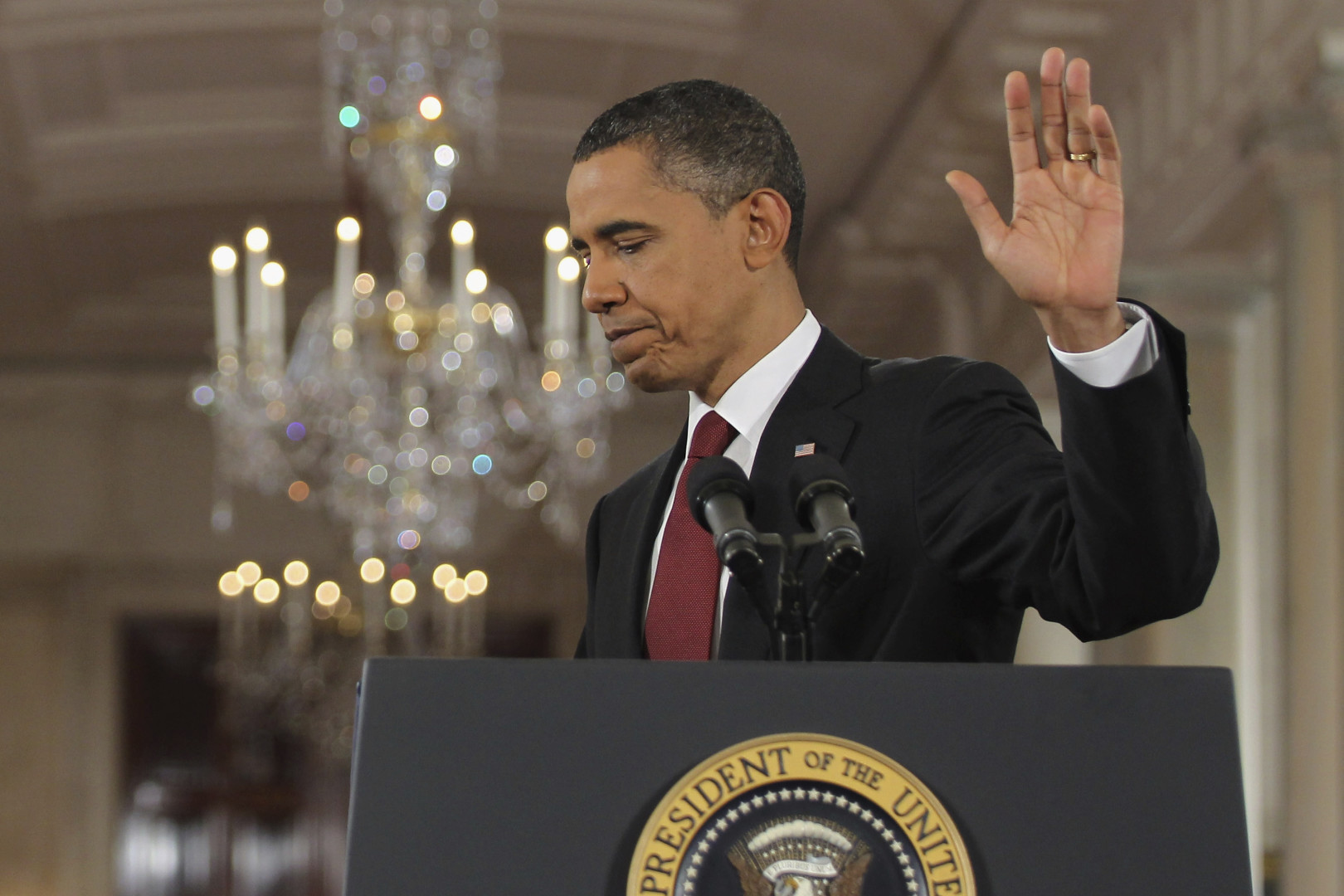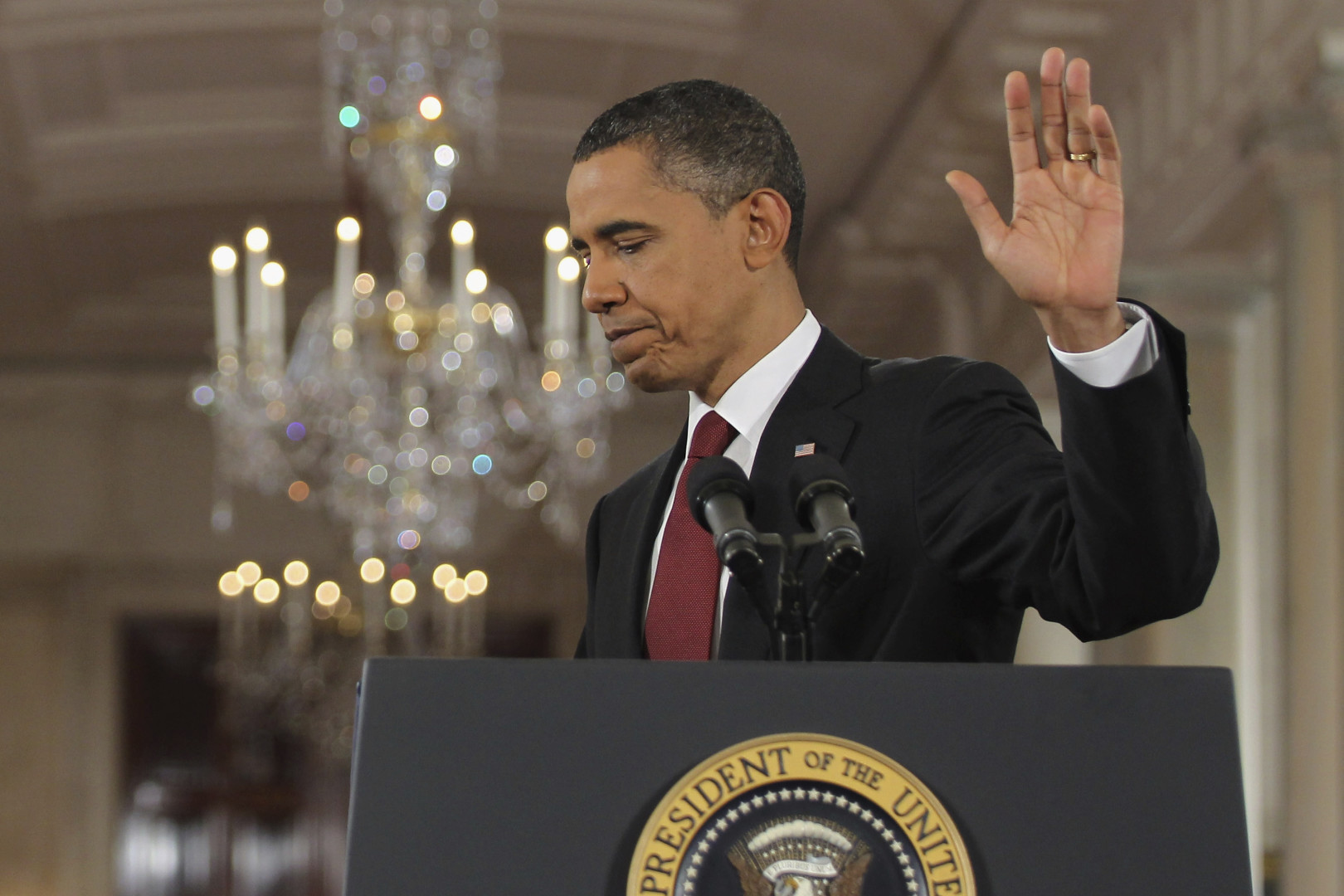 The intensification of the gun control debate, spurred by President Barack Obama's latest push, could complicate the mental health efforts in Congress. Mental health is an issue with bipartisan support as long as it doesn't wade into gun law. Obama just crossed that volatile line.
As part of his rollout of gun control actions, Obama pushed for Congress to appropriate $500 million for improving access to mental health services. It was a minor part of his multi-faceted proposal, but he openly linked gun policy and mental health. Now it's up to lawmakers to figure out how to process the rhetoric made all the more forceful by Obama.
Lawmakers from both parties have their own ideas on mental health that are much more detailed than the president's. Republicans have said improving the nation's mental health system is the appropriate response to gun violence. Democrats have steadfastly insisted that both mental health reform and gun control policies are needed. Mental health advocates have grudgingly allowed mass violence and mental health to be linked by the GOP, recognizing that the linkage gives momentum to an issue that otherwise takes the back burner in Congress.
With Obama's new gun control push, a new question arises. Will Democrats allow a bipartisan mental health bill to pass without insisting on gun control provisions?
Some Republicans are doubtful. "The hope would be that the [Democrats] feel that the itch of gun control has been scratched, so they can be modest in their expectations on what we can do together on mental health," said a senior GOP aide. "But if they try to turn this into a gun control debate, then we have no path forward."
Democrats also have already declared a deal-breaker on mental health in Senate Majority Whip John Cornyn's (R-Texas) mental health bill. The measure focuses on mental health in the criminal justice system. It also addresses the state background check system that is used for some gun buyers. Cornyn's bill encourages states to send data on mental health to the national database that gun sellers use, but it also narrows the category of records that they need to submit. Cornyn's bill, unlike other mental health measures, has only Republican co-sponsors. There is talk among the GOP of merging it with a bipartisan mental health bill sponsored by Sens. Bill Cassidy (R-La.) and Chris Murphy (D-Conn.). That is a no-go for Democrats.
"The Cornyn bill makes it easier to get guns, so that's a nonstarter with the gun safety groups and Democrats. It's a joke of a bill," a Senate Democratic leadership aide said.
Murphy, whose pleas for gun laws have become emotional when he talks about the 2013 Newtown shooting, thinks mental health and gun laws need to be kept separate.
"I think that if gun provisions get tied into a mental health reform bill, it's unhelpful," Murphy said in a phone interview. "Perhaps I could be convinced that there is some common ground on gun provisions that could be included in the bill. I know Senator Cornyn thinks there's some common ground that he found on improving the [national background check] system, but I think the mental health system is worth fixing because it's broken."
Murphy, like some Republicans, is wary of gun control amendments destroying the bipartisan talks on mental health. "I have no interest in an assault weapons ban amendment crowding out conversation about fixing the mental health system, whereas some Republicans only think about mental health in the context of gun problems," he said.
Democrats are far from done with their push for gun laws in the Senate, and the president's announcement energizes the anti-gun violence movement. Murphy said he expects more gun-related votes on the Senate floor this year, which will be a way to put Republicans on record on the issue before the November election.
As of yet, leaders haven't decided whether those votes will take place on mental health legislation. A Democratic leadership aide said mental health and gun control should be acted on at the same time, but stopped short of saying Democrats will demand that the two issues be linked.
"Democrats have successfully pushed to increase mental health funding and improve mental health care in this country, but that's only part of the solution. Keeping guns out of the hands of people who are mentally ill, and others who should not have guns, means expanding and improving background checks," the aide said.
In the House, Republicans have more than enough votes to pass a mental health overhaul without Democrats. In the Senate, however, the GOP will likely have to work with Democrats to get anything done.
So far, Democrats have been disciplined in separating the mental health conversation from gun debate. Two bipartisan bills passed by voice vote in the Senate last month, spared from floor debate that could easily have devolved into a gun control debate. The Cassidy-Murphy bill is likely to be considered in committee this year. In the House, Rep. Tim Murphy (R-Pa.) has similar legislation that makes no mention of guns or background checks. It has the support of dozens of members of both parties, including Speaker Paul Ryan (R-Wis).
Some mental health advocates say that the president's actions only pointed to a tension that has always existed, although it may not have been as prominent until now. "We have worried all along that it would be difficult to move any mental health bill, especially in the Senate, because of the potential of it being linked to guns. I don't think the president's most recent actions change any of those dynamics," said Chuck Ingoglia, senior vice president at the National Council for Behavioral Health. "This is maybe a flare-up of underlying tensions."