Senate Update: The Changing Electorate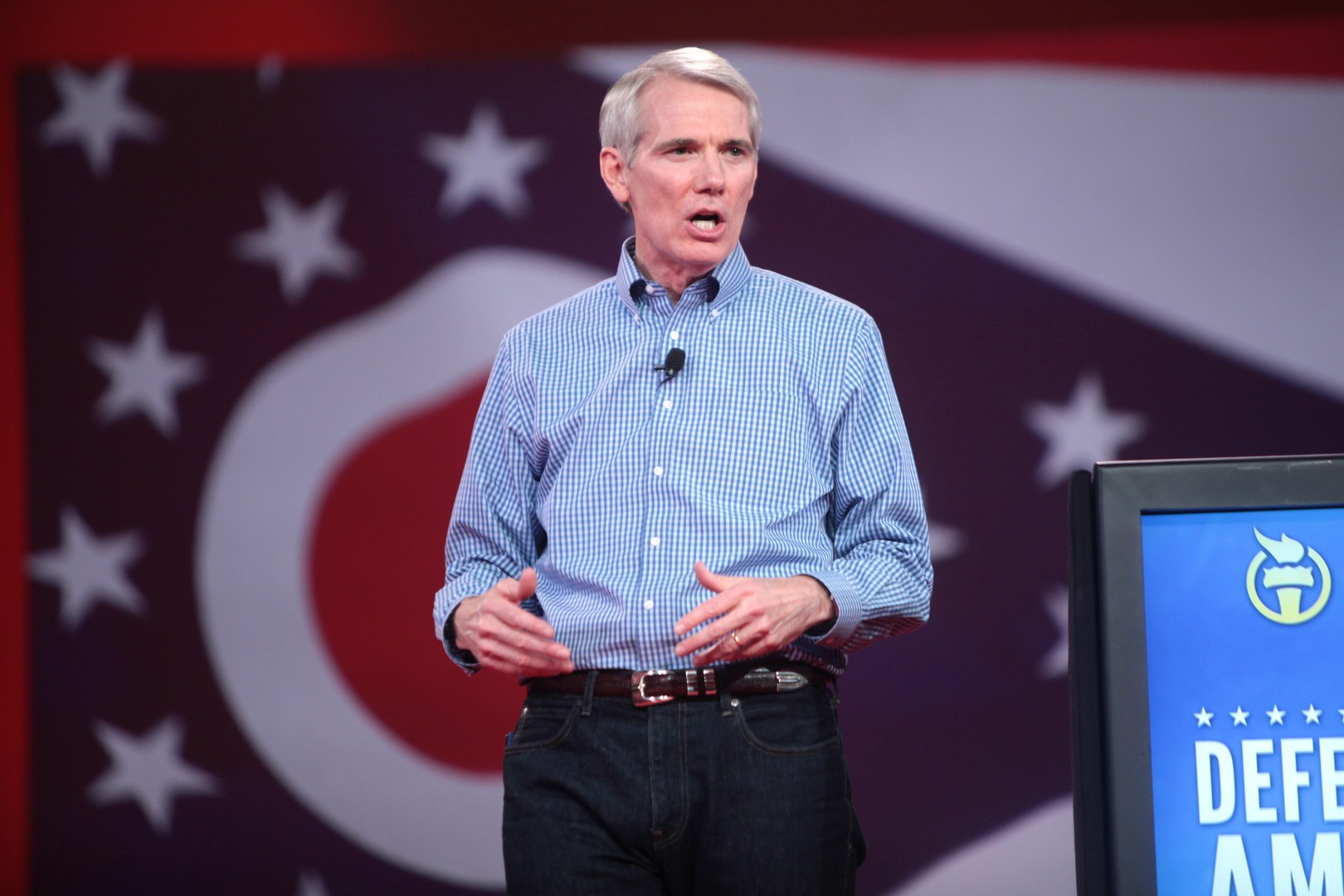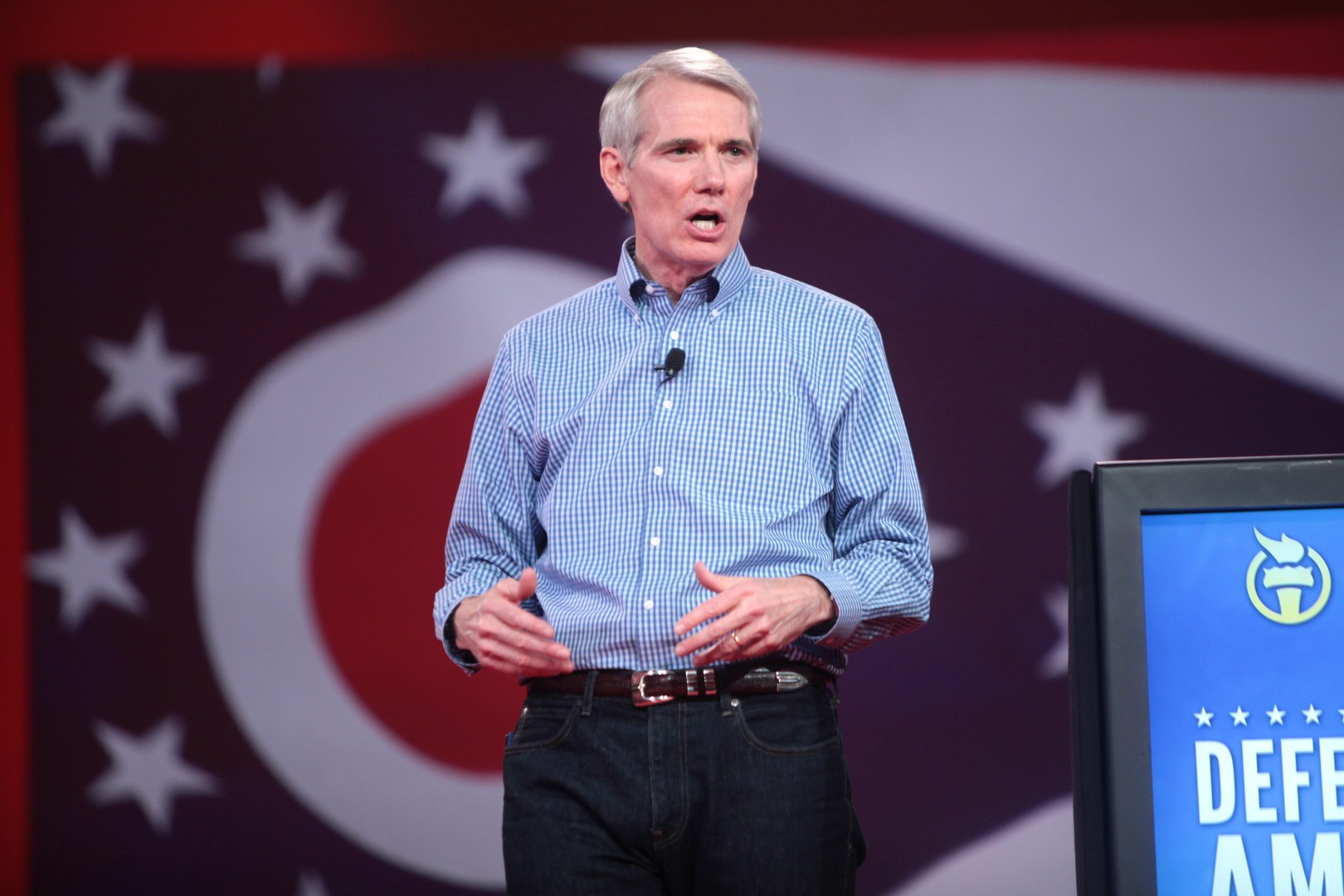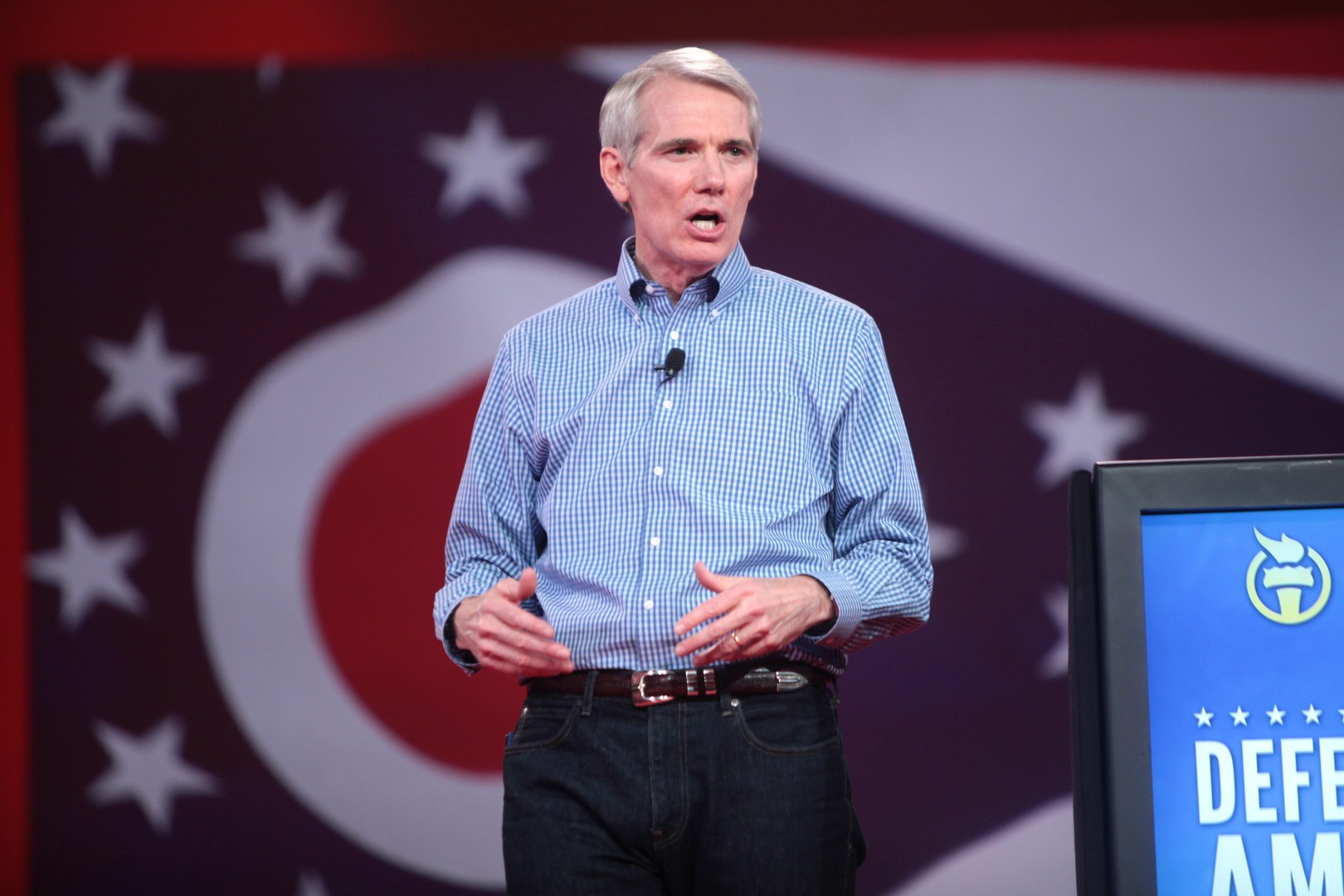 In today's edition: How the electorate changes in key Senate battleground states; Democrats' Pennsylvania primary problem; Ayotte, Hassan, Portman top $2 million in 4th quarter; Richard Shelby's mega-ad buy; FreedomWorks wants a McCain challenger.
Republican Senators Facing a Very Different Electorate
The 2010 wave that handed Republicans control of the House of Representatives and half a dozen new seats in the Senate, was fueled by voter discontent with a struggling economy, President Obama and the Democratic Party. It was also aided, significantly in some states, by the fact that so many Obama voters decided to stay home.
Six years later, the fate of the GOP's slim Senate majority hangs on those Republicans first elected in 2010. This time, however, those incumbents seeking re-election will face electorates that look much different than the ones that elected them in the first place.
The excitement and national attention of a presidential race never fails to generate higher voter turnout than midterm years. Even in this era of declining turnout, the difference between a presidential election and a midterm is massive: 58.2 percent of the nation's voting-eligible population voted in 2012, compared with just 41 percent in 2010 and 35.9 percent in 2014.
The millions of voters who tend to show up in presidential years but not midterm years tend to favor Democrats. Older, whiter, wealthier voters, the cornerstone of the Republican electorate, vote most regularly every year. Younger voters, minorities and those on the lower end of the economic spectrum – constituencies among whom Democrats score big margins – are more likely to stay home in midterms.
"It's pretty clear the make-up of the electorate is more friendly to Republicans in non-presidential years, and less friendly in presidential years," said Glen Bolger, the Republican pollster.
In several states where Republican senators will be running for re-election, the difference between presidential and midterm years is especially pronounced.
In Pennsylvania, where Sen. Pat Toomey (R) won election in 2010, white voters made up 86 percent of the electorate, and Republicans accounted for 37 percent. Two years later, when the state's electoral votes went to President Obama, the white share of the electorate was down eight points, while the Republican share dropped by two points. The share of Hispanic voters increased by three points, the share of African American voters rose by four points, and the Democratic share of the electorate jumped five points.
Wisconsin Sen. Ron Johnson (R) beat a Democratic incumbent in a year when 90 percent of the state's electorate was white, and 36 percent told exit pollsters they were Republicans. Two years later, Obama won Wisconsin's electoral votes as both the white share and the Republican share dropped by four points.
In Ohio, the electorate in 2010, when Sen. Rob Portman (R) won, was 37 percent Republican; two years later, the percentage of GOP voters dropped to 31 percent, while the share of Democrats rose two points.
Percentage of Electorates That Were ___
       --White-- --Black-- -Latino--
State  2010 2012 2010 2012 2010 2012
PA     86%  78%   9%  13%   3%   6%
WI     90   86    4    7    4    4
OH     80   79   15   15    3    3
       ---Dem--- ---GOP--- ---Ind---
State  2010 2012 2010 2012 2010 2012
PA     40%  45%  37%  35%  23%  20%
WI     37   37   36   32   28   31
OH     36   38   37   31   30   25
Democrats ought not count their chickens just yet: While both Johnson and Toomey won narrow races, by 4.9 percentage points and 2 percentage points, respectively, even a dramatically altered electorate would not have hurt Portman, who won with a strong 57 percent of the vote. Another top Democratic target this year, Sen. Kelly Ayotte (R-N.H.), took more than 60 percent of the vote in 2010.
"Demography is the study of elections past. It is an awful predictor of elections future," said Brad Todd, a Republican strategist guiding Johnson's re-election bid.
Both parties will have to work hard to change minds within key constituencies, and history shows those minds can change. Democrats won back control of Congress in 2006, on the strength of stronger performances among down-scale white voters; in 2008, Sen. John McCain (R-Ariz.) won voters over 65 years of age, a remarkable turnabout after decades of Democratic dominance.
The most significant difference between midterm electorates and presidential years, the data show, is among younger voters. In the 11 states with the most competitive Senate races this year, turnout among voters between the ages of 18 and 29 increased by between four points, in Illinois, and 11 points, in Colorado, between 2010 and 2012.
That age cohort is most likely to support Democrats by wide margins. In the last two midterm elections, those younger voters favored Democrats by 11 to 13 percentage points; in the last two presidential years, Obama won the youngest voters by 34 points and 23 points.
Percentage of Electorates That Were ___
       --18-29-- ---65+---
State  2010 2012 2010 2012
OH     12%  17%  17%  18%
WI     15   21   17   16
IL     13   17   15   17
PA     13   19   23   17
NH     12   19   19   15
The changing face of the American electorate is likely to present itself most dramatically in two open seat contests where both parties will spend millions. Florida's electorate will be far more diverse, and far younger, than it did in 2010, when Sen. Marco Rubio (R) beat two rivals with about 49 percent of the vote. And in Nevada, where Sen. Harry Reid (D) beat a badly damaged Republican, white voters are likely to account for less than two-thirds of the electorate, while younger voters and those making more than $50,000 a year will be up sharply.
Percentage of Electorates That Were ___
       --White-- --Black-- -Latino--
State  2010 2012 2010 2012 2010 2012
FL     74%  67%  11%  13%  12%  17%
NV     71   64    6    9   16   19
Percentage of Electorates That Were ___
--18-29-- -->$50k-- --<$50k--
State  2010 2012 2010 2012 2010 2012
FL      8%  16%  45%  45%  55%  55%
NV     12   18   37   45   63   55
Other factors – the strength of the respective Democratic and Republican presidential nominees, the strength of incumbents like Portman and Ayotte and their eventual Democratic challengers – will play a significant role in determining control of the next U.S. Senate.
But the contours of the electorate has changed in the intervening six years, and the voters who show up this November will, however incrementally, come from Democratic-leaning constituencies.
Pennsylvania's Primary Problems
Toomey's seat is a prime target for national Democrats, for a litany of reasons we've cataloged before: He's got a conservative record, the state tends to vote blue in presidential years, et cetera. But Pennsylvania Democrats face the prospects of a divisive primary campaign, one that pits their nominee from 2010 against the establishment's preferred candidate – with a third contender in the mix for good measure.
That third contender isn't exactly what you think of when you think United States Senate – and that may just work in his favor this year. At 6'8″, Braddock Borough Mayor John Fetterman stands out in a crowd. Media reports invariably point out his tattoos, his cargo shorts, his work boots and his goatee.
Democrats will pick their nominee on April 26, the same day as the Commonwealth's presidential primary. If former Secretary of State Hillary Clinton hasn't wrapped up the nomination yet, how many fans of Sen. Bernie Sanders (I-Vt.) are going to opt for Fetterman over the former member of Congress (ex-Rep. Joe Sestak) or the establishment's choice (Katie McGinty)?
"Just as we have seen institutional parties and candidates begin to go down in Europe and around the world — because they seem aloof or elitist and don't address the needs of the average person — so we may see electoral surprises in Pennsylvania and beyond," University of Pittsburgh sociologist Mike-Frank Epitropoulos told Salena Zito.
Toomey's a target, but Democrats haven't yet figured out who gets to take the shot.
In The States
New Hampshire: In the Senate version of a clash of the titans, both titans are doing pretty well on the fundraising circuit. Sen. Kelly Ayotte (R) and Gov. Maggie Hassan (D) both raised more than $2 million in the fourth quarter, WMUR reported. Hassan, who kicked off her campaign Oct. 5, has $1.5 million on hand. Ayotte's campaign didn't release their cash-on-hand numbers.
Alabama: Sen. Richard Shelby (R), he of the mammoth war chest in a safely red state, isn't taking anything for granted. His campaign has reserved $6 million in television airtime, including a valuable spot during last week's Cotton Bowl, ahead of the March 1 primary. Only one of his four opponents, retired Marine Capt. Jonathan McConnell, has paid for radio spots.
Ohio: Portman raised $2.1 million in the fourth quarter, putting his cash on hand balance at $12 million. A senior Democratic source tells us former Gov. Ted Strickland (D) will report raising about $1.5 million for the quarter. But Strickland, too, faces a primary challenge, from Cincinnati councilman P.G. Sittenfeld (D). A super PAC backing Sittenfeld raised $733,000 by the end of the year, though they'll have to work hard to raise his name identification. Internal party polls show he's pulling less than 10 percent of the Democratic primary vote so far.
Arizona: FreedomWorks on Wednesday sent an email to their list asking for $20,000 to help convince Rep. David Schweikert (R) to challenge Sen. John McCain (R) in this year's primary. Schweikert "is the next Ted Cruz, Mike Lee, or Rand Paul," FreedomWorks says. Schweikert's allies have told us he'll only get in if he's certain he'd have outside support in what would almost certainly be an uphill fight.
Florida: State Republican Party executive director Brad Herold will leave his post to run Rep. Ron DeSantis's (R) bid for Sen. Marco Rubio's (R) seat. DeSantis faces three other big-name Republicans in the (super late) Aug. 30 primary.