Junior (Retire)Ments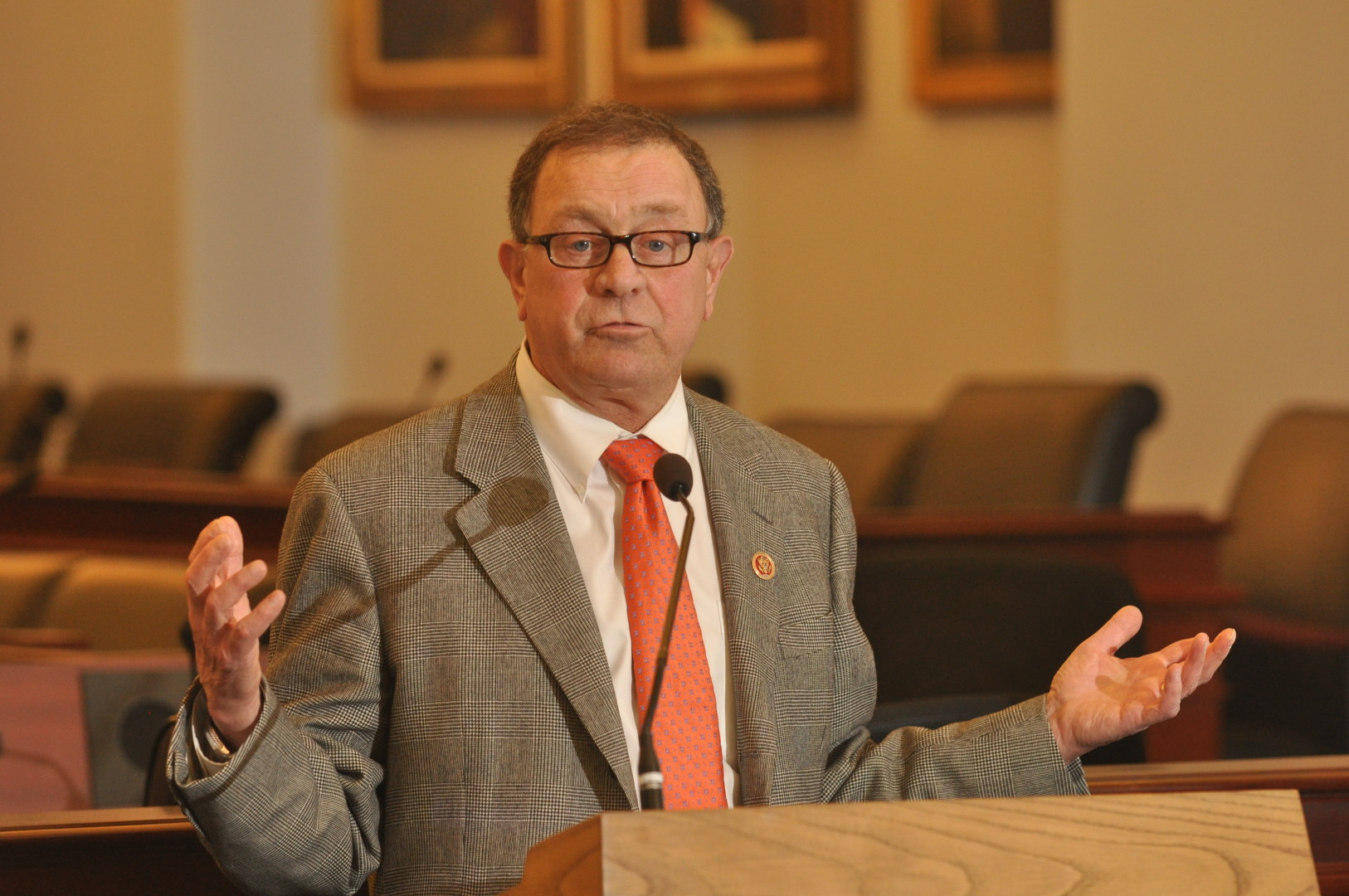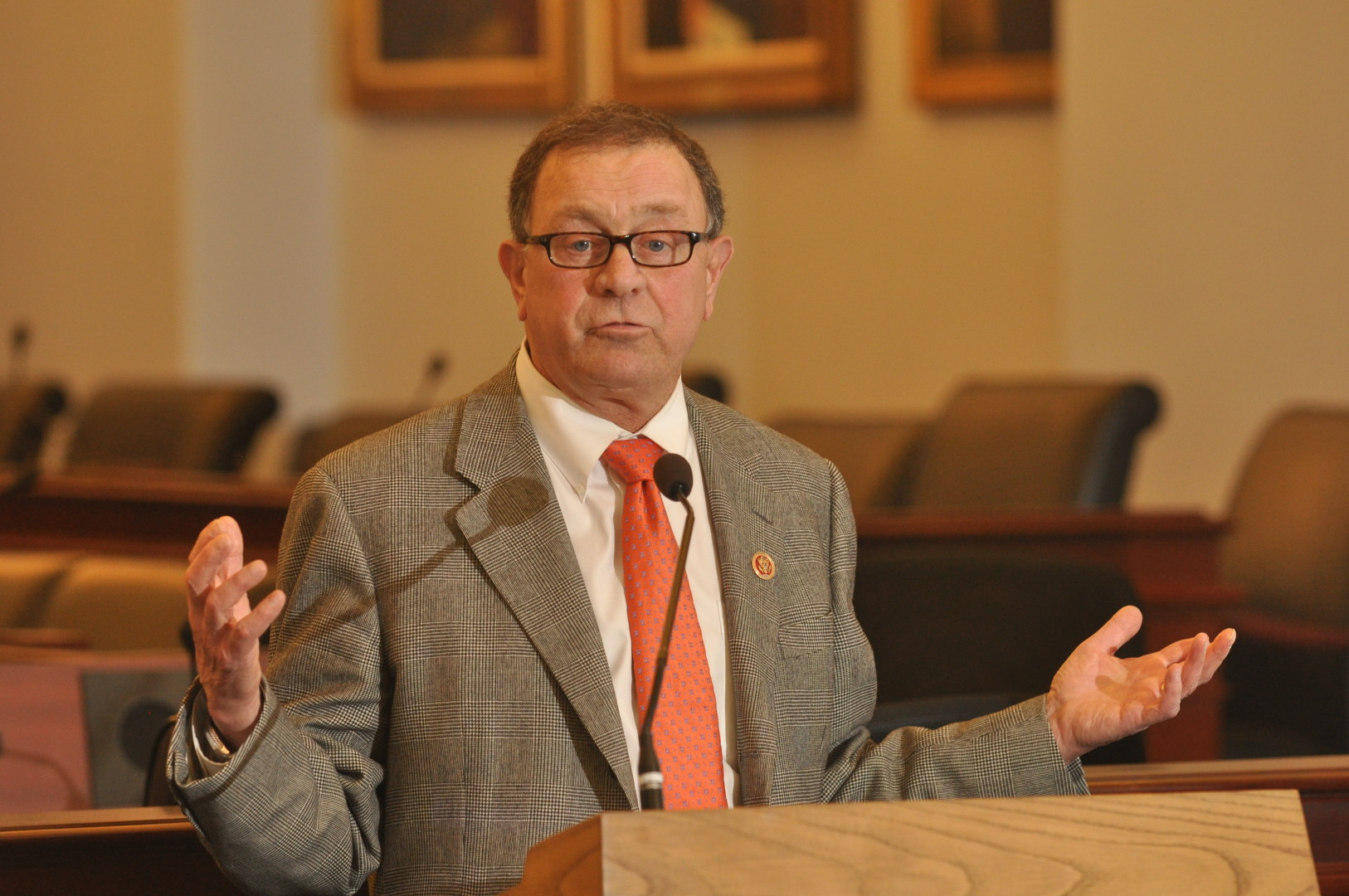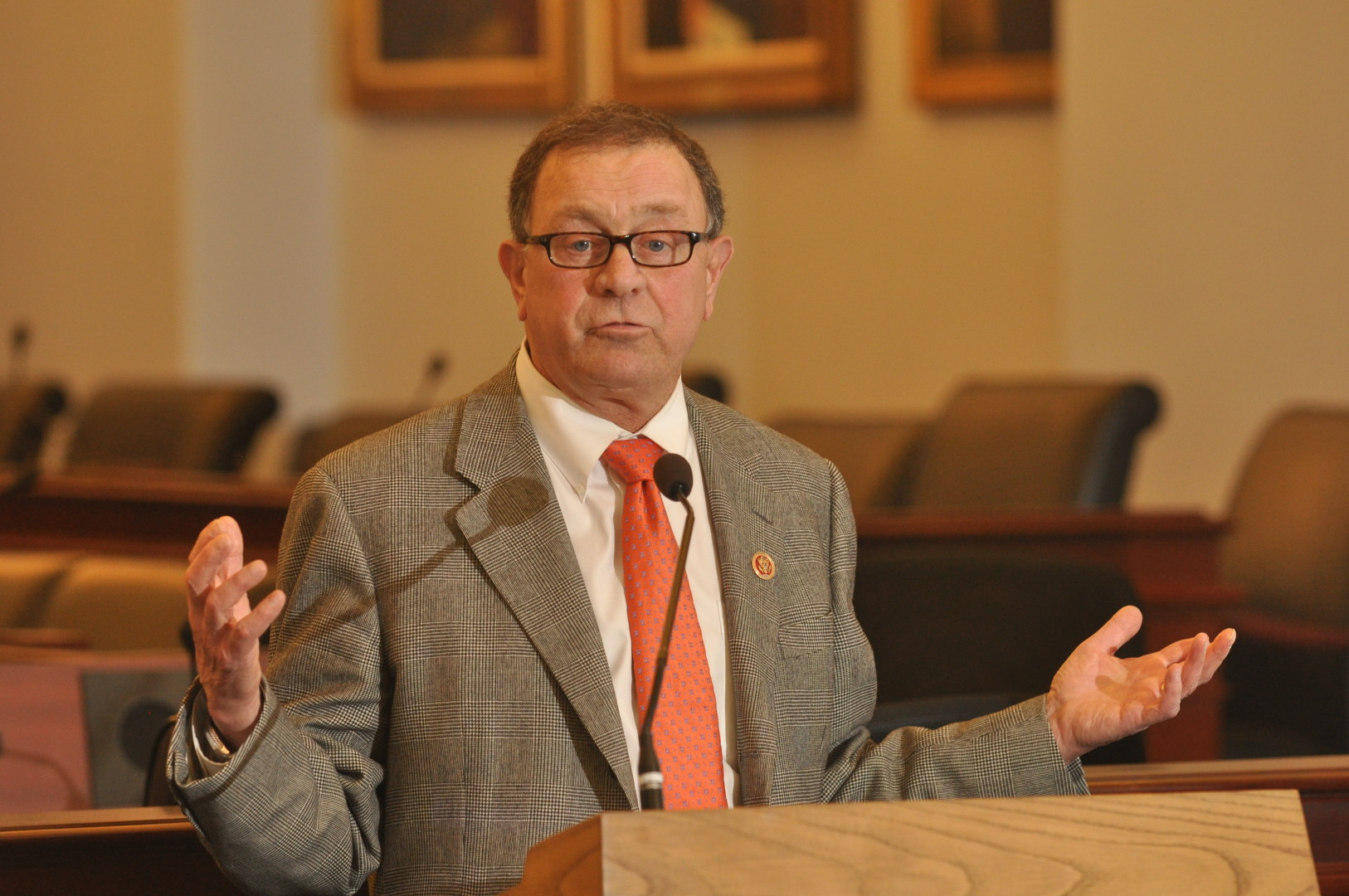 In today's edition: Younger members are heading for the exits; Israel's retirement opens a swing seat; McDermott's unleashes years of pent-up ambition; Dave Brat gets a challenger; Corrine Brown gets a subpoena.
Junior Retirements
In the chaotic life of a member of Congress, the holidays serve as a rare, blissful moment for pause and reflection. Frequently, members use the break to opt against running for another term.
But this year, a surprising number of more junior members of Congress are calling it quits. Fifteen representatives who have served three terms or fewer will not seek re-election next year. Ten members are running for another office, but five are quitting politics entirely.
That's the highest number of junior retirements since the 106th Congress, which ended in 2000; that year, six Republicans honored pledges to retire after three terms in Congress. None of the five junior members who are retiring without announcing future plans — Reps. Dan Benishek (R-Mich.), Chris Gibson (R-N.Y.), Richard Hanna (R-N.Y.), Robert Hurt (R-Va.) and Rich Nugent (R-Fla.) — made similar term-limit pledges.
It is also higher than the number of retirements of three-terms-or-fewer members in the last five Congresses combined.
Several strategists close to the House Republican Conference say their decisions are motivated more by mounting frustration with the institution, and with the state of politics today.
The Republicans first elected in the 2010 wave that swept their party to a majority arrived on Capitol Hill determined to change the way Washington works. But the pace of change has been slow, bogged down by more senior members accustomed to the traditional pace and by a White House controlled by Democrats.
At the same time, conservative voters who fueled the Republican comeback have chaffed at the seeming lack of progress. Back home, members who are seen as staunchly conservative in Washington began taking fire from activists who questioned their commitment to the cause.
"Some members who are by almost any logical definition conservative and who are working on conservative issues are now, somehow, in a place of facing criticism here, at home and in the blogosphere for not being conservative enough," said one senior Republican strategist.
Beyond those who have announced their departures, other Republicans have shared similar frustrations with friends and consultants. The rise of the House Freedom Caucus has meant Republican leaders need to attract some Democratic votes on critical legislation — opening Republicans to complaints of too much compromise when they return home.
The number of retirements throughout the House announced this year remains lower than the historical average: 34 members have said they will not seek another term, including 14 who are running for U.S. Senate seats and one, Rep. John Carney (D-Del.), who is running for governor. And retirement season isn't over yet.
"I can tell you, from personal experience, that these decisions are intensely personal, and different people have different reasons for leaving," said Rep. Steve Israel (D-N.Y.), who surprised many on Tuesday when he announced he too would quit Congress.
Israel said his decision was spurred, in part, by the constant demand to raise money at a torrid pace, a common complaint among members at all levels of seniority.
"The tedium of spending so many hours of so many weeks begging people for money, I think, does motivate people to consider other lifestyles," he said.
Members who retired after three terms or fewer without running for another office over the last decade:
113th Congress: 2 (Reps. Bill Owens and Jon Runyan)
112th: 2 (Reps. Steve Austria and Heath Shuler)
111th: 0
110th: 1 (Rep. Rick Renzi)
109th: 0
IsBeenRael
Rep. Israel's departure opened one of the few truly competitive districts left on the Democratic side, handing Republicans a rare opportunity to make a play for a blue seat — rare because they've won most of those swing districts.
New York's 3rd Congressional District covers the North Shore of Long Island, from Queens through Nassau County and into Suffolk County. Israel said his exit, in a presidential year, would help Democrats hold the seat: President Obama won it with 54 percent in 2008 and 51 percent in 2012, so he's got a point.
In a brief interview, Israel also said Hanna's decision to retire made him rethink his own political career. Hanna, Israel said, "was the last truly moderate Republican left."
"When I came here, 9/11 occurred, and I remember standing on the steps of the Capitol with Republicans I didn't even know talking about cooperation. Now it's about shutdowns and refusing to compromise," Israel said. "You can't get things done when there's nobody to compromise with."
Israel is writing a second book, this one a satire of the gun lobby in Washington. And though he won't be commuting between New York and Washington anymore, he says he has no plans to switch back to a clunky old laptop.
"I don't think I could write on anything but an iPhone at this point," he said.
Speaking a day after he announced he would quit, Israel said he'd gotten plenty of calls from colleagues wishing him well — and one from a colleague who wanted to know if he could have Israel's office furniture.
Line Around The Block
McDermott's exit will unleash pent-up ambition among just about every Democrat who's held office in Seattle in the last two decades. The top two finishers in the Aug. 2 primary advance to the general, regardless of party.
Expect a crowded field, though a few names jump out: King County Councilman Joe McDermott (D), no relation to Jim, who hails from West Seattle; state Sens. Marko Liias (D), Sharon Nelson (D) and Jamie Pederson (D); state Rep. Reuven Carlyle (D); and Seattle city councilmember Bruce Harrell (D) are all taking a look at the race. Seattle Mayor Ed Murray (D) isn't going to run, and King County executive Dow Constantine (D) is preparing himself for an eventual gubernatorial bid.
One possible wildcard: Jenny Durkan, a longtime Democratic fundraiser who served as U.S. Attorney during President Obama's first term.
In The States
Virginia 07: Henrico County Sheriff Mike Wade (R) will challenge Rep. Dave Brat (R) for his suburban Richmond-area seat this year, two years after Brat stunned then-Majority Leader Eric Cantor (R). Wade's timing is meaningful: He'll formally enter the race just before the 7th District Republican Committee meets this Saturday to decide whether they will nominate a candidate in a convention or a primary. Conventions have typically favored more conservative candidates, though Brat beat Cantor in a primary.
New York 19: Businessman Andrew Heaney (R) raised $363,000 in the fourth quarter of the year and ended with $761,000 on hand, his FEC filings will show later this month. Heaney faces former state Assembly Minority Leader John Faso (R) and Assemblyman Pete Lopez (R) in the race for retiring Rep. Chris Gibson's seat. John Patrick Kehoe, a music agency executive, is the only Democrat in the race so far.
Florida 05: Rep. Corrine Brown (D) and a longtime aide were served with subpoenas by federal agents Monday, though it wasn't immediately clear why Brown is under investigation. In a statement, Brown blamed the subpoena on enemies she's made during her fight against new congressional district maps, which could force her to run in a new district along the Florida-Georgia line.
California 21: Bakersfield attorney Emilio Huerta (D), son of United Farm Workers union co-founder Dolores Huerta, will challenge Rep. David Valadao (R) in the Central Valley this year. Valadao won re-election in 2014 with 58 percent, though Democrats need to compete for seats like this if they're ever to have a shot at winning back the House.
Illinois 15: The conservative Club for Growth will target Rep. John Shimkus (R) in the March 15 primary, the second incumbent Republican to earn the Club's wrath this cycle. State Sen. Kyle McCarter (R), of Vandalia, filed his candidacy in October; he hasn't filed any campaign finance reports yet. The Club is also backing businessman Jim Duncan (R) over incumbent Rep. Renee Ellmers (R-N.C.).
Minnesota 02: Ophthalmologist Mary Lawrence (D) ended her bid for retiring Rep. John Kline's (R) seat, leaving health care executive Angie Craig (D) as the only formidable candidate on the Democratic side. Five Republicans, including former state Sen. John Howe (R) and former state Rep. Pam Myhra (R), are running. President Obama won the district by one-tenth of a point in 2012.