Poll Update: State of the Numbers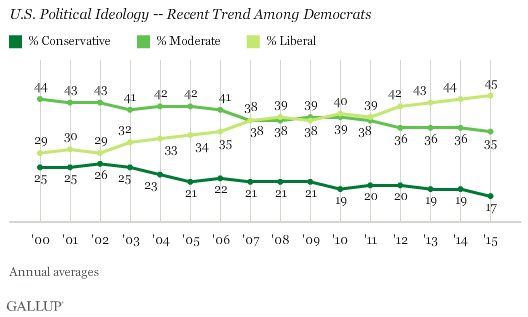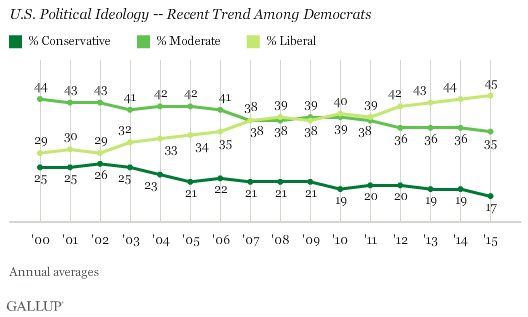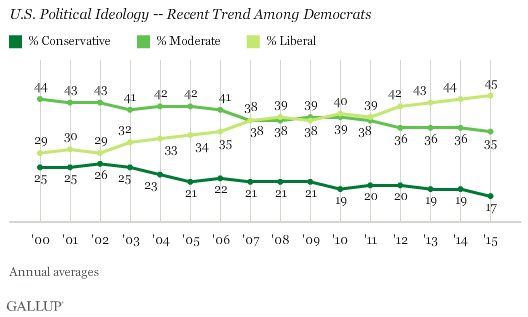 When President Barack Obama steps into the well of the House of Representatives to offer his seventh and final State of the Union address tonight, he will face a Congress riven by partisan polarization — and a populace deeply worried about the future of the country.
Just 32 percent of Americans say they believe the country is headed in the right direction, according to a new Morning Consult poll released Tuesday. And as he begins his final year in office, just 42 percent of registered voters say they approve of the job Obama is doing.
Seven years after entering office offering hope and change, a majority of Americans — 55 percent — say Obama has kept only a few or almost none of his campaign promises.
Obama has signaled he will use the State of the Union, likely the last time in his presidency he will command such a large audience, to lay out an optimistic view of his two terms in office. It will be both an effort to define his legacy in the eyes of the American public, and a stark contrast to the pessimistic outlook stressed by Republican candidates running to replace him.
"Our businesses are now on a 70-month streak of job creation, with more than 14 million new jobs in all. We've revamped our schools and the way we pay for college. We've made historic investments in clean energy and put ourselves on a path to a low-carbon future," Obama said in his weekly radio address Saturday, previewing his hopeful outlook. "We've brought more than 17 million Americans into our health care system, seen health care prices grow at the lowest rate in 50 years, and covered more than 90 percent of our people for the very first time."
"The point is, America can do anything," Obama said. "Even in times of great challenge and change, our future is entirely up to us."
Americans aren't entirely certain the nation's future is, in fact, up to Obama. Just 39 percent of registered voters say the president still has the power to get things done, while 46 percent say he is a lame duck.
But voters say they are eager to hear Obama's plans to combat the so-called Islamic State. And even after nearly a decade of recession and stagnant growth, Americans want to hear about efforts to rebuild the economy and create jobs.
A quarter of voters, 26 percent, said combatting the Islamic State is the issue they want to hear about most, while 20 percent said they want to know about the economy. Sixty-two percent of voters said it was very important to them that Obama talk about American efforts against the Islamic State, while 63 percent said it was very important he talk about jobs and the economy.
How important is it that President Obama discusses ___?
                                   Imp Not
Improving economy/creating jobs    86%  6%
Combatting the Islamic State       83   9
Providing direction/leadership     82   9
Reducing poverty in the U.S.       76  16
Improving health care system       76  16
Improving education system         73  18
Reducing gun violence              70  22
Improving race relations           65  26
Combatting climate change          55  36
Reducing global poverty            52  39
Security issues have risen to the top of voters' minds after terror attacks in Paris and San Bernardino, Calif., late last year. Today, 27 percent of registered voters say security issues weigh most heavily on their minds as they consider candidates in this November's elections, higher than all but economic issues, which remain a top priority of 32 percent of voters.
Voters who are most concerned about security issues are also least likely to approve of the job Obama has done, the Morning Consult poll found. Just 18 percent of those who said security was their top issue approve of his job performance. By contrast, more than half of voters who chose women's issues, education, energy and Medicare or Social Security as their top concern approve of Obama's job performance.
Still, only half of registered voters say they are likely to watch Obama's final State of the Union address, and half say they are very or somewhat interested in what he has to say. By contrast, 69 percent of registered voters say they are interested in watching this year's Super Bowl, and 61 percent are interested in watching the Summer Olympics in Brazil.
Voters between the ages of 18 and 44 are most likely to tune in, while nearly three-quarters of African Americans and registered Democrats say they are likely to watch. Just three in 10 Republicans said they would watch, along with only 45 percent of whites.
But if half of registered voters actually do tune in, it would represent a record high for Obama. Ratings for State of the Union addresses have fallen throughout Obama's tenure, from a high of 48 million viewers in 2010 to a low of just 31 million viewers last year.
Obama's first address to a joint session of Congress, while not technically a State of the Union address, drew 52 million viewers, according to Nielsen.
Tuesday's speech will also be the first address in which Obama is flanked by new House Speaker Paul Ryan. And many voters say they want to hear something that might sound appealing to the Wisconsin Republican, who spent the weekend moderating a forum on poverty with Republican presidential candidates in South Carolina: 76 percent of registered voters say it is important to them that Obama discuss reducing poverty in the United States.
The new Morning Consult survey polled 2,173 registered voters between Jan. 8-10, for a margin of error of plus or minus two percentage points.
State of the Obama
Entering his last State of the Union, Obama's job approval rating is … well, about where it's been all year. This week's Morning Consult survey pegs his approval rating at 42 percent, within a few points of where we've had him for the last six months. In historical context, Obama's approval rating at this point in his tenure lines up with Ronald Reagan, though his disapproval number is far higher.
Presidential Approval Rating After 2544 Days in Office
Obama             47%
G.W. Bush         32
Clinton           63
Reagan            49
Source: Gallup
Presidential Approval Rating at Last State of the Union
                  App Dis
Obama             46% 47% (Now)
G.W. Bush         29  62 (Jan. 2008)
Clinton           60  31 (Feb. 2000)
Reagan            50  35 (Jan. 1988)
Source: CBS/New York Times
That CBS/New York Times poll, however, shows voters are less inclined to give Obama the benefit of the doubt on key issues. Just 34 percent approve of his handling of foreign policy, and only 40 percent approve of his handling of the threat of terrorism. Here's the full list:
Approve of Obama's Handling Of ___?
                  App Dis
Foreign policy    34% 52%
Economy           45  49
Terrorism         40  54
Health care       43  54
Immigration       37  55
Gun policy        43  51
Think about that last number: Just 43 percent approve of Obama's handling of gun policy. A few questions later, 57 percent said they think gun laws should be stricter. Eighty-eight percent say they favor background checks on all potential guy buyers. And 62 percent favor Obama's executive action strengthening federal enforcement of the nation's gun laws.
That contrast — between voter attitudes about Obama and their opinions of the policies he's pushing — sounds like an electorate that's made up its mind, for good.
Share This Speech
More than 15 million people on Facebook have mentioned the State of the Union address in the last week, a company spokesman tells us. The key issues they're talking about surrounding Obama's address: 1) Guns, 2) Islam, 3) the Islamic State, 4) crime and criminal justice and 5) terrorism.
A Democratic Generation?
Political science suggests that new voters who cast three ballots in a row for the same party are likely to stick with that party for life. The generation that began voting around 1980, for Ronald Reagan, has stuck with Republicans. Now, it might be Democrats' turn to build an advantage with an entire generation.
Consider: Voters between 18-29 gave President Obama 66 percent of the vote in 2008. In 2012, that number dropped to 60 percent — still a pretty healthy edge. And voters under 35 are more likely to identify with the Democratic Party than with the Republican Party, by a 41 percent to 28 percent edge, according to a new USA Today/Rock the Vote/Ipsos poll.
Those younger voters may be more receptive to President Obama's optimism tonight than older folks. Fifty-seven percent of millenials say they're optimistic about the country's future.
Independent Streak
The number of Americans who refuse to identify with a political party has stayed north of 40 percent for the last five years, a new Gallup survey finds, while the percentage of those who side with Democrats or Republicans hits record lows.
Just 29 percent of Americans call themselves Democrats, and 26 percent call themselves Republicans. The Democratic number has never been lower; the Republican number is a single point above its record low, from 2013.
"Americans' attachment to the two major political parties in recent years is arguably the weakest Gallup has recorded since the advent of its polls" way back in the 1950s, Gallup's Jeffrey M. Jones writes. "[T]he lack of strong attachment to the parties could make candidate-specific factors, as opposed to party loyalty, a greater consideration for voters in choosing a president in this year's election than they have been in past elections."
But Americans are still most likely to call themselves conservative: 37 percent called themselves conservative this year, compared to 35 percent who called themselves moderate and just 24 percent who said they're liberal.
The trend lines are ever so slightly moving to the left: Back in 1995, only 16 percent of Americans called themselves liberal, while conservatives peaked at 43 percent in 1992. That shift seems to be driven in large part by an evolving Democratic Party, and the death of the Southern Democrat: Back in 2000, just 29 percent of Democrats called themselves liberal, while 25 percent called themselves conservative. Today, 45 percent of Democrats say they're liberal, compared to just 17 percent who called themselves conservative.
Republicans have gotten slightly more conservative over the last 15 years; the number who call themselves conservative is up from 62 percent in 2000 to 68 percent today.