Senate Update: Why Rob Portman Needs John Kasich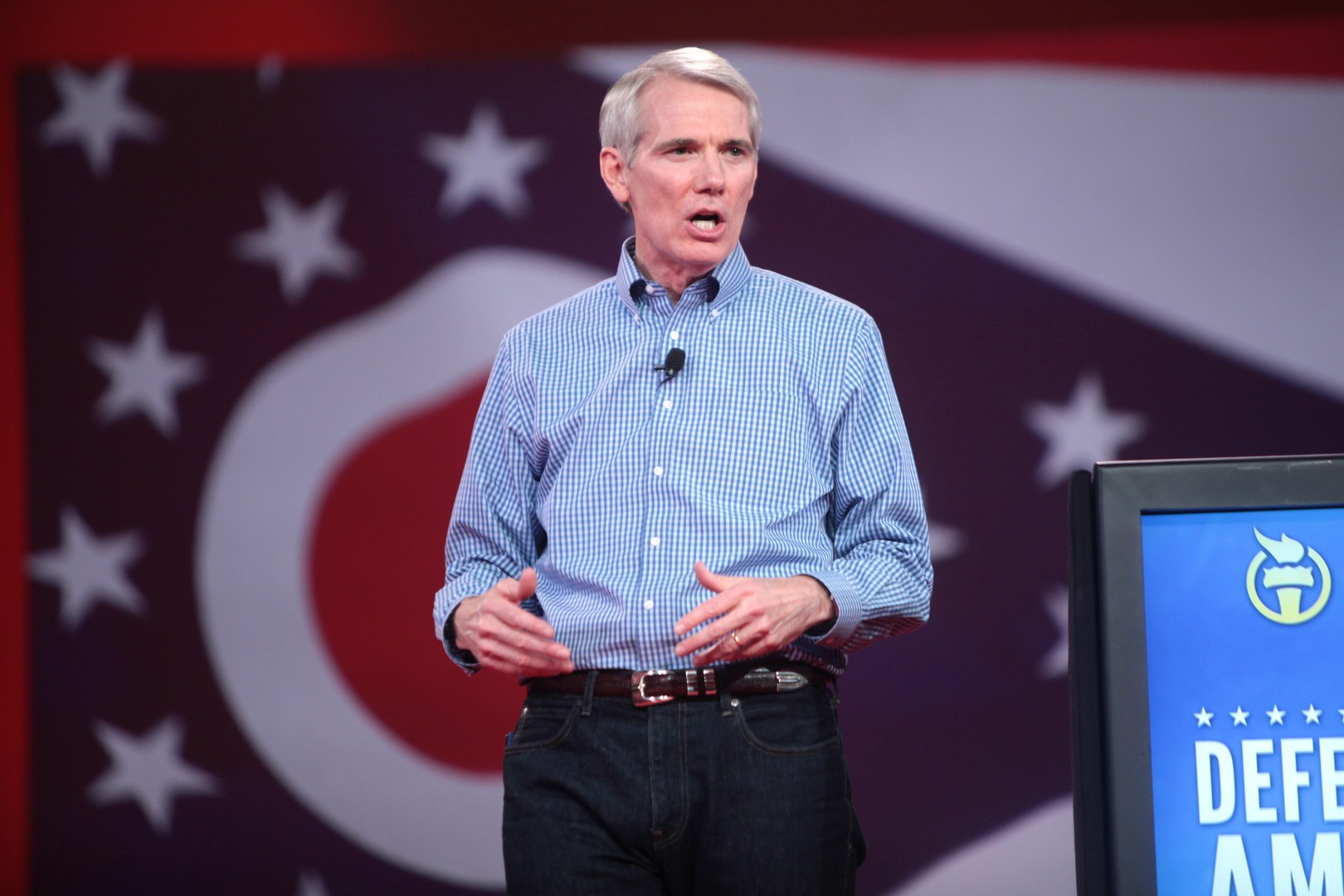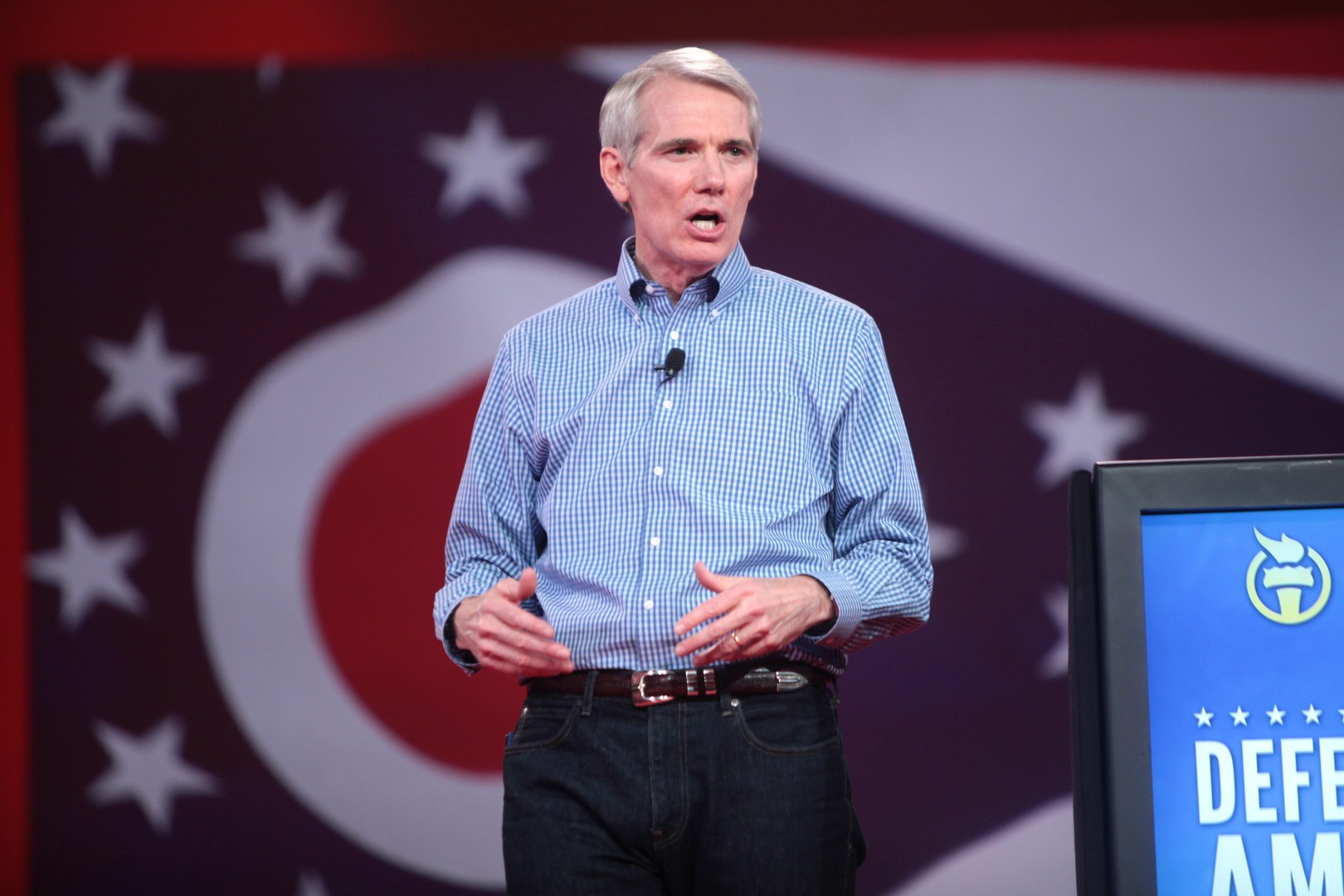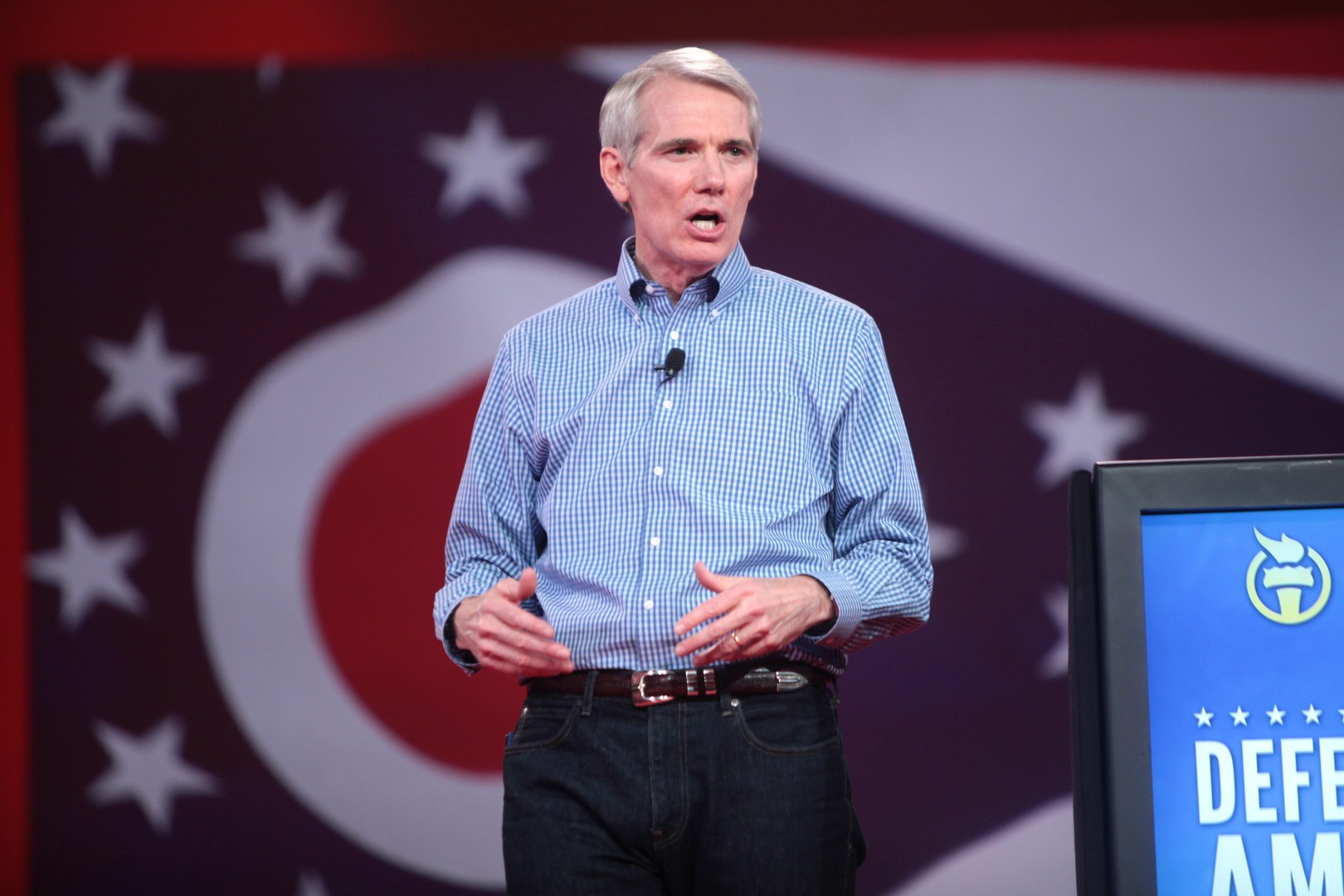 In today's edition: Taking a baseline look at Ohio's Senate race, and why Rob Portman endorsed John Kasich; California's leading Dem shows holes in the armor; Shelby opponent on TV; Van Hollen focuses on Baltimore; and Duckworth pulls nearly even with Kirk in the fundraising department.
Strickland And The Record
There are few members of Congress closer to the Bush family than Sen. Rob Portman (R-Ohio). Portman served in the administrations of both George H.W. Bush and George W. Bush before winning his Senate seat; he even played Al Gore in the younger Bush's debate prep session.
So more than a few people sat up and took notice when Portman endorsed Ohio Gov. John Kasich (R) for president. Sure, Kasich is Portman's home-state governor, but picking against former Florida Gov. Jeb Bush (R) seemed out of place.
But as he seeks re-election in what could be a challenging year, Rob Portman needs John Kasich – more precisely, he needs Kasich's story.
Few states have staged an economic comeback as dramatic as Ohio's. The unemployment rate has shrunk from a high of 10.9 percent in January 2010 to just 5.2 percent today. The auto industry's recovery has fueled new jobs in key parts of the state. And while voters sour on Washington, Ohioans love Kasich: The most recent Quinnipiac survey shows he's got a 62 percent approval rating back home.
That's a powerful contrast with former Gov. Ted Strickland (D), Kasich's predecessor and Portman's likely opponent this November. Strickland won the governor's mansion in 2006, just before the global recession doubled the state's unemployment rate.
Portman insiders say that contrast is one of their best assets in a general election matchup. They have the resources, and the allies, to make the case through paid media, too: Republicans have already spent $11 million on ads taking shots at Strickland, money that's put a dent in Strickland's favorable-unfavorable rating. Portman has more than $12 million in the bank himself.
The big concern for Portman allies revolves around how they can win if Hillary Clinton carries Ohio. The number of voters willing to split their tickets between two parties is small, and shrinking, in an era of hyper-partisanship. His path to victory depends, in part, on winning over Clinton voters. The Portman campaign is already dispatching canvassers to identify critical independents in suburban swing areas.
Strickland's path to victory is more traditional: Run up the score in Cleveland and Columbus, appeal to his former constituents along the Appalachians and do well enough in auto-heavy northeastern Ohio to compete. Expect Strickland to cast Portman as the ultimate Washington insider, out of touch with average Ohioans; the Democrat will cite Portman's past opposition to the auto bailout, which he called a "lousy deal for Ohio."
Strickland, however, has to get through a Democratic primary first. While internal party polls show Cincinnati city councilman P.G. Sittenfeld (D) hovering in the single digits, Sittenfeld is drawing some stark contrasts with Strickland, once the epitome of the Blue Dog Democrat, on issues like gun control.
Strickland has said he changed his mind on guns after the shooting at Sandy Hook Elementary in Newtown, Conn. On Wednesday, Sittenfeld's campaign highlighted a 2015 radio interview in which Strickland touts his vote against the assault weapons ban and past support from the NRA.
Portman won easily in the Republican wave of 2010, by a 57 percent to 39 percent margin among the approximately 3.7 million voters who cast a ballot that year. The electorate this year is likely to include about 2 million voters who didn't bother to vote in the midterms, but who handed Ohio's electoral votes to President Obama in 2012.
Democrats hope those voters will be enough to make up the difference and deliver both a Senate seat and an electoral college win. Republicans are working to remind those voters just who was in office when Ohio started to turn around.
California Dreamin'
Conventional wisdom a year ago: Attorney General Kamala Harris (D) was the odds-on favorite to replace retiring Sen. Barbara Boxer (D). Conventional wisdom today: Harris has serious work to do before she becomes an A+ candidate.
The Los Angeles Times offered a revealing look at the struggles Harris has faced as her profile rises. Harris, the paper says, is still working to sound versed on big national issues. Add that to a rocky start to her campaign – she's already replaced her campaign manager – and it's starting to sound like Rep. Loretta Sanchez (D) has a legitimate, though still unlikely, shot at the upset.
A Field Poll released last week shows Harris leading the pack in the jungle primary with 27 percent of the vote, almost double the 15 percent who said they back Sanchez. The top three Republicans combined take just 13 percent of the vote, suggesting November could become an all-Democratic showdown. Harris is strongest in her home area of San Francisco, where she takes 48 percent. Sanchez runs best in Los Angeles, her base, where she trails Harris 31 percent to 23 percent.
Harris's favorable ratings are better than Sanchez's, too: 38 percent say they see the attorney general favorably, versus 21 percent who view her unfavorably. Sanchez has a 27 percent favorable, 24 percent unfavorable rating.
In The States
Alabama: Retired Marine Jonathan McConnell (R) is making a real, if inexpensive, play for television time. McConnell's campaign is on air with $72,000 in spots this week attacking Sen. Richard Shelby (R) for going Washington. Shelby is up with $609,000 in ads of his own, touting his visits around the state. Shelby has booked $4.6 million in airtime so far, a source tracking the ad market tells us. The primary is March 1.
Colorado: State Rep. Jon Keyser (R) is the latest entrant into the crowded field aiming to oust Sen. Michael Bennet (D). Keyser, an Air Force veteran and Bronze Star recipient who served in Iraq and Afghanistan, joins half a dozen other Republicans vying for the nomination. One of those rivals, businessman Robert Blaha (R) is introducing himself to voters with a $45,000 ad buy on cable stations in Colorado Springs, Denver and Grand Junction. The buy will run over the next three weeks, through Feb. 1.
Kentucky: Is Sen. Rand Paul (R) beginning to turn his thoughts back home? The Kentucky Republican authored an op-ed in the Lexington Herald-Leader this week that sounds more like a stump speech for a Senate race than a presidential aspirant's pitch to voters. "We don't yet know where [the presidential race] will take me, but as others look at running for Senate against me, I want to remind them, and you, that I have done my job well, done it with Kentucky in mind, and done it exactly how I said I would do it," Paul wrote.
Maryland: A sign of where the Democratic primary to replace retiring Sen. Barbara Mikulski (D) will be won: Rep. Chris Van Hollen (D) has spent $731,000 on TV ads since launching his campaign — all of it in the Baltimore media market. EMILY's List, which backs Rep. Donna Edwards (D), has also spent all its ad money so far on the north end of the Baltimore-Washington Parkway. Rep. Elijah Cummings (D) still hasn't made up his mind on whether to enter the race, though he only has until the February 3 filing deadline to decide.
Arizona: Sen. John McCain (R) raised just shy of $1 million in the fourth quarter. He ended the quarter with $5.1 million in the bank ahead of the August primary.
Illinois: Rep. Tammy Duckworth (D) has nearly pulled even with Sen. Mark Kirk (R) in fundraising, after a banner fourth quarter. Duckworth pulled in $1.6 million last quarter, to end with $3.65 million in the bank. Kirk raised $1 million, to end with $3.8 million on hand. Don't forget, though, that Kirk has already started small TV buys aiming to define Duckworth as weak on national security.
Nevada: Bad news for  reporters looking forward to writing entertaining profiles of potential U.S. Senate candidate Dennis Hof, the Libertarian whose day job involves running the Bunny Ranch brothel: Hof says he won't run for retiring Senate Minority Leader Harry Reid's (D) seat. He'll run for a state Senate seat in Reno instead.