McConnell Hopes 'Regular Order' Minimizes Political Risks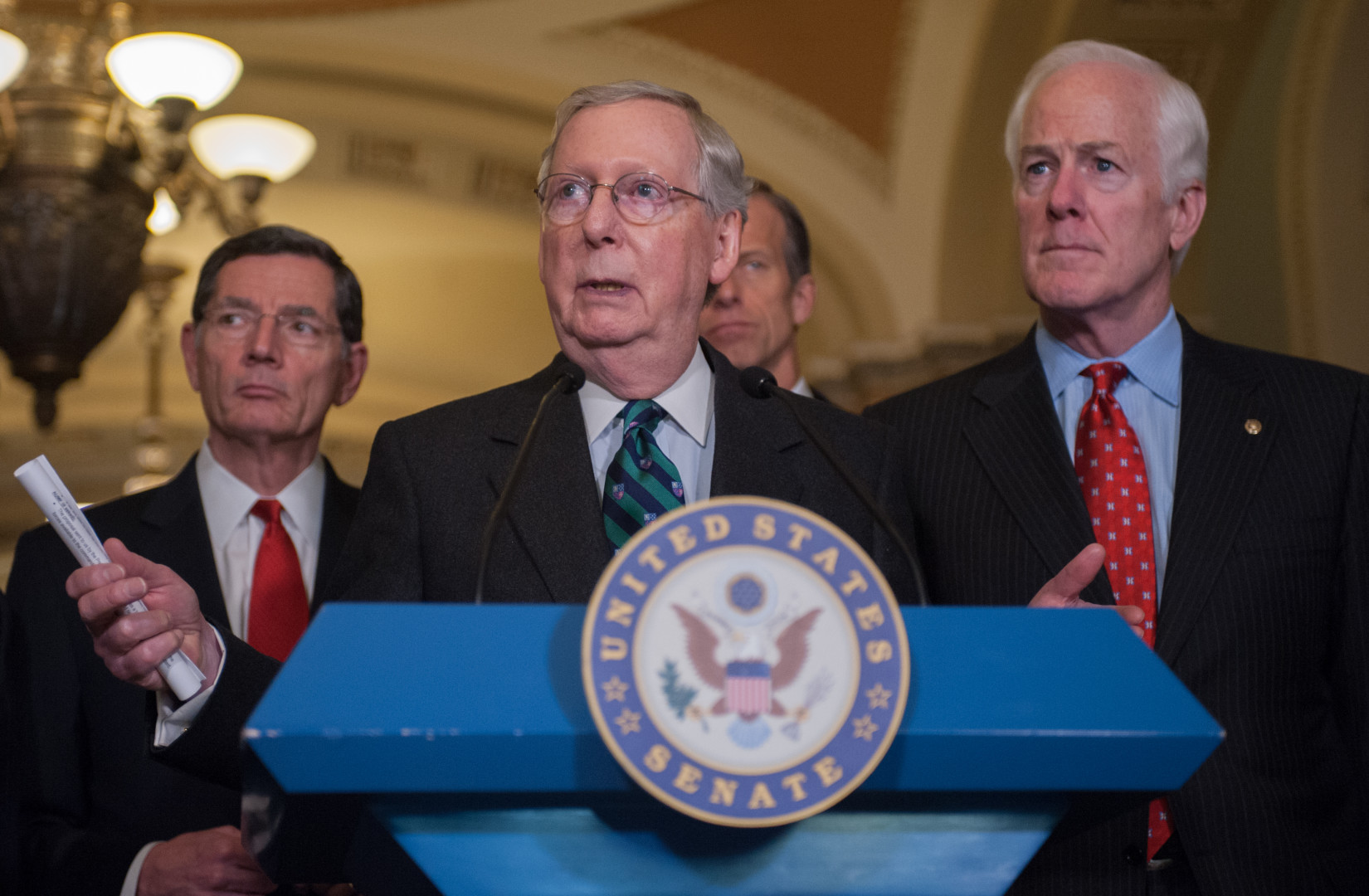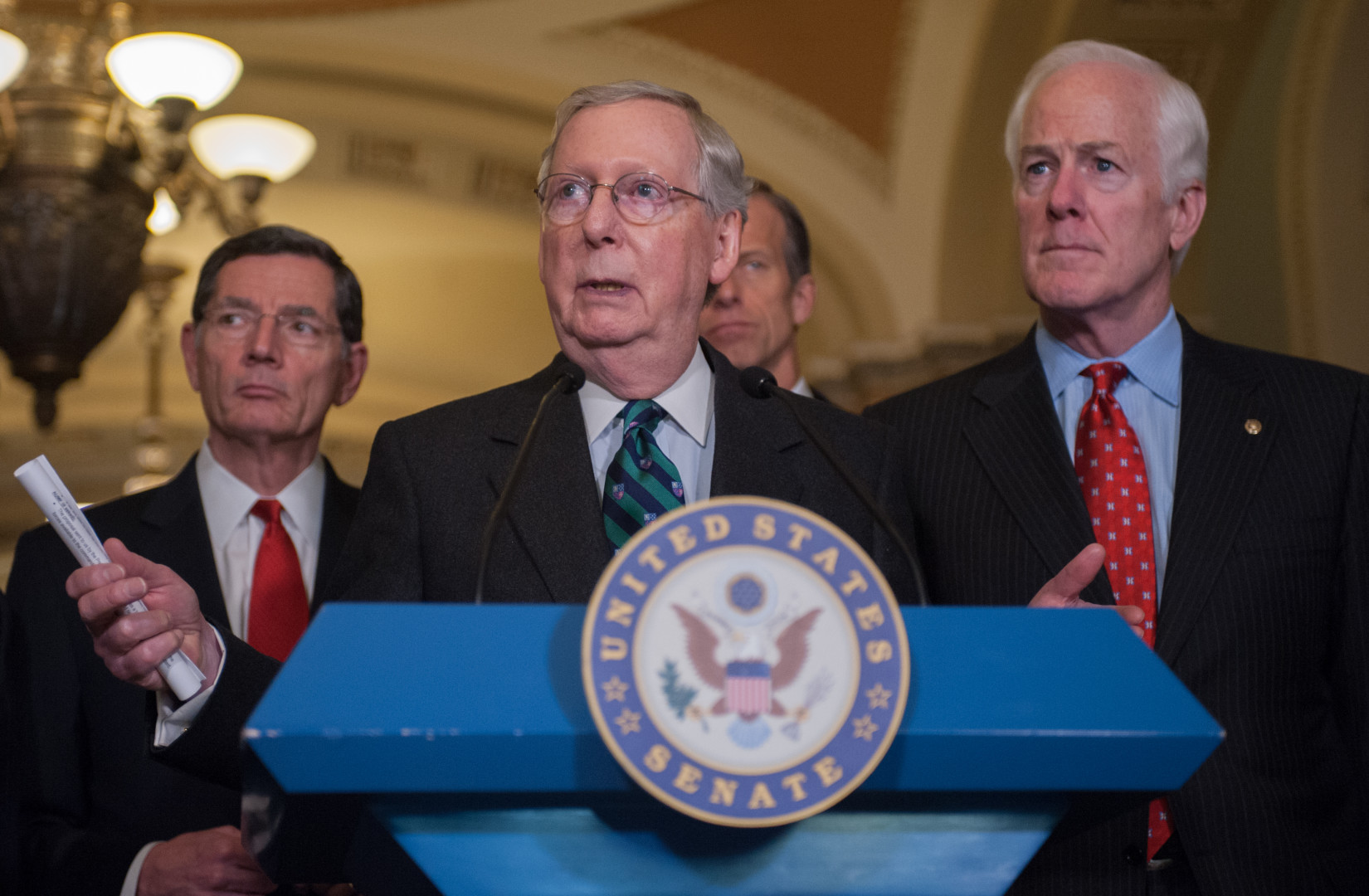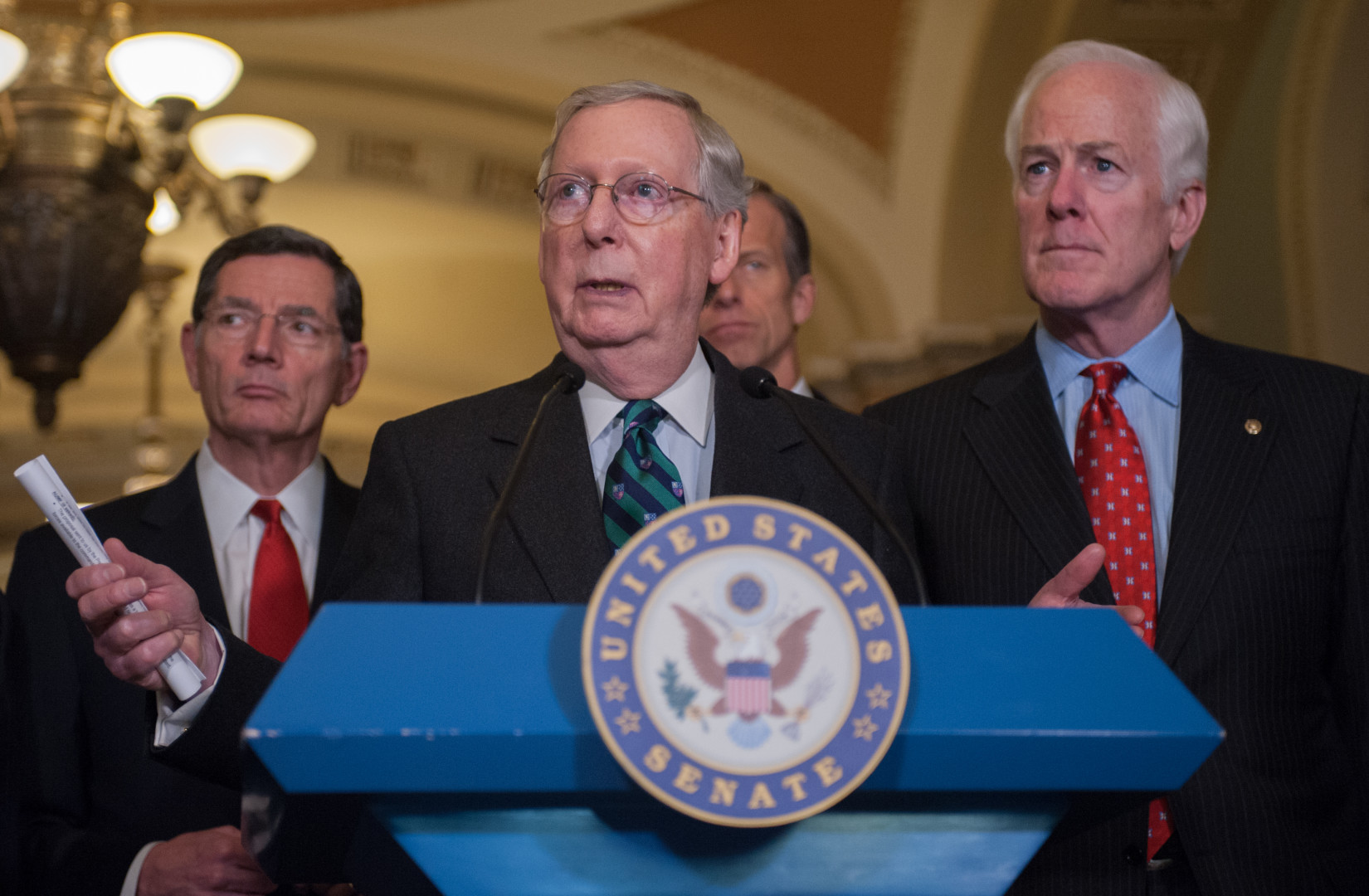 BALTIMORE — In the quest to preserve his slim majority this November, Senate Majority Leader Mitch McConnell's commitment to pursue the regular spending process may prove to be his most potent weapon.
At the GOP's annual legislative retreat in Baltimore this week, the Kentucky Republican and his top deputies repeatedly said their main legislative priority this year was to fund the federal government by passing all 12 of the appropriations bills individually, rather than in a massive catchall package known as an omnibus.
"We're going to look for opportunities to make some progress this year," McConnell said at a joint news conference with House Speaker Paul Ryan (R-Wis.) Thursday. "It's not going to titillate the public, but one obvious step would be, for the first time since 1994, [to] do all the appropriations bills."
It's a refrain that rank-and-file members greet with enthusiasm. Eleventh-hour spending deals, such as the omnibus bill that passed Congress in the waning days of 2015, typically leave all but the senior-most lawmakers out of the loop until the last possible minute.
And unlike last year, Senate Minority Leader Harry Reid (D-Nev.) has told Republicans that Senate Democrats will allow appropriations bills to at least come to the floor, the result of a budget deal last fall that raised spending limits for the next fiscal cycle.
But for McConnell, taking up all 12 spending bills holds another appeal. It would consume a whole lot of floor time that otherwise could lead to mischief.
"Getting all 12 bills done would command a good portion of the Senate's floor time over the course of 2016," said Sarah Binder, a George Washington University professor of political science who specializes in the legislative process. "Managing time is the key challenge for any majority leader."
As much in politics as football, finishing strong is about mitigating risk. And in the Senate, the best way to do that is to tightly control what gets onto the floor.
"As the leader always says, in the Senate floor time is the coin of the realm," Sen. John Thune (R-S.D.) said at the bicameral GOP summit. "Our rules and procedures are very limited, as you know, in the Senate."
Individually taking up each of the appropriations bills on the Senate floor, the oft-lauded return to "regular order," would require massive investments of time in a chamber where consideration of a single piece of legislation can easily consume several days, if not weeks.
"Time is a challenge," Senate Majority Whip John Cornyn of Texas told reporters Thursday. "Every piece of legislation the [House] can move in [a day] is a weeklong proposition in the Senate, at least."
It could take upwards of three months' worth of floor time for McConnell's Senate to work its way through all 12 spending bills. Including next week, which is short because of a holiday, senators are scheduled to be on Capitol Hill for only another 24 weeks before the Nov. 8 elections. And spending bills won't make their way out of committee for another several weeks at the earliest.
It helps McConnell that Congress is already operating under an abbreviated legislative calendar for the presidential election year, with a whopping seven-week summer recess scheduled to allow for nominating conventions and home-state campaigning.
McConnell has already said efforts to pass legislation authorizing the administration's military actions against the Islamic State won't win his support in the Senate. Ditto on international tax reform, which he wants to tackle as part of a comprehensive overhaul under a new president. And in December he thoroughly dismissed the prospects of approving Obama's Pacific free trade agreement before the election.
Of course, moving through the full appropriations process is only a real possibility if everyone plays nice, hardly a guarantee with the Senate up for grabs.
Reid highlighted that point Thursday, when he issued a statement saying Democrats would seek to force votes on Donald Trump's proposal to ban Muslims from entering the United States. McConnell fired back that if Reid's caucus followed through with that threat, the GOP would respond in kind with votes targeting Sen. Bernie Sanders (I-Vt.) and former Secretary of State Hillary Clinton.
Sen. John Barrasso of Wyoming, another member of McConnell's leadership team, was resigned to the fact that legislators only had a few more months at the most before campaign season took over. "We know we are going to do everything we can to maintain the majority," he said. "We know Democrats are going to do everything they can to try to gain it."