The Coming Week: GOP Refugee Bill on Tap as Congress Prepares for Budget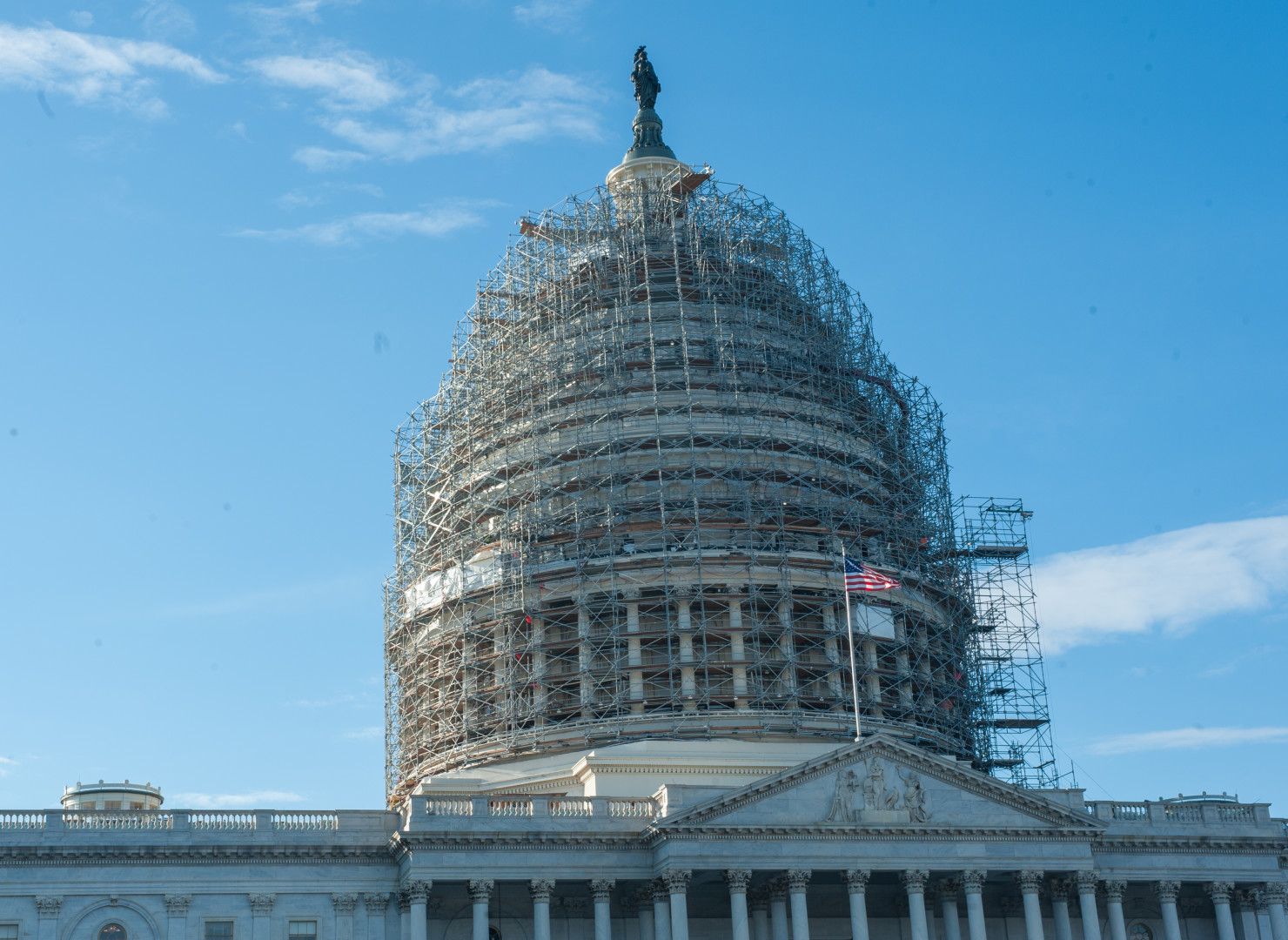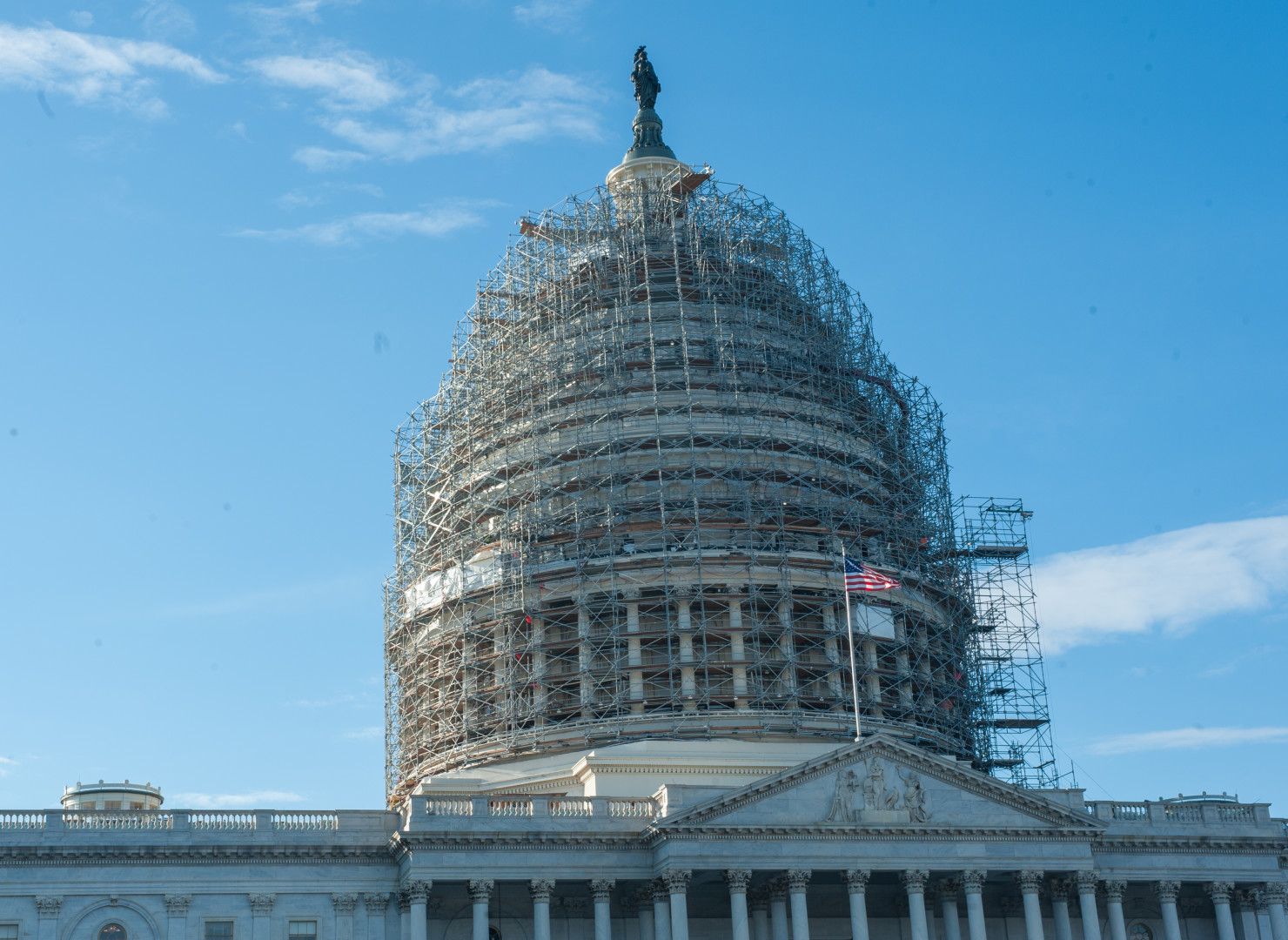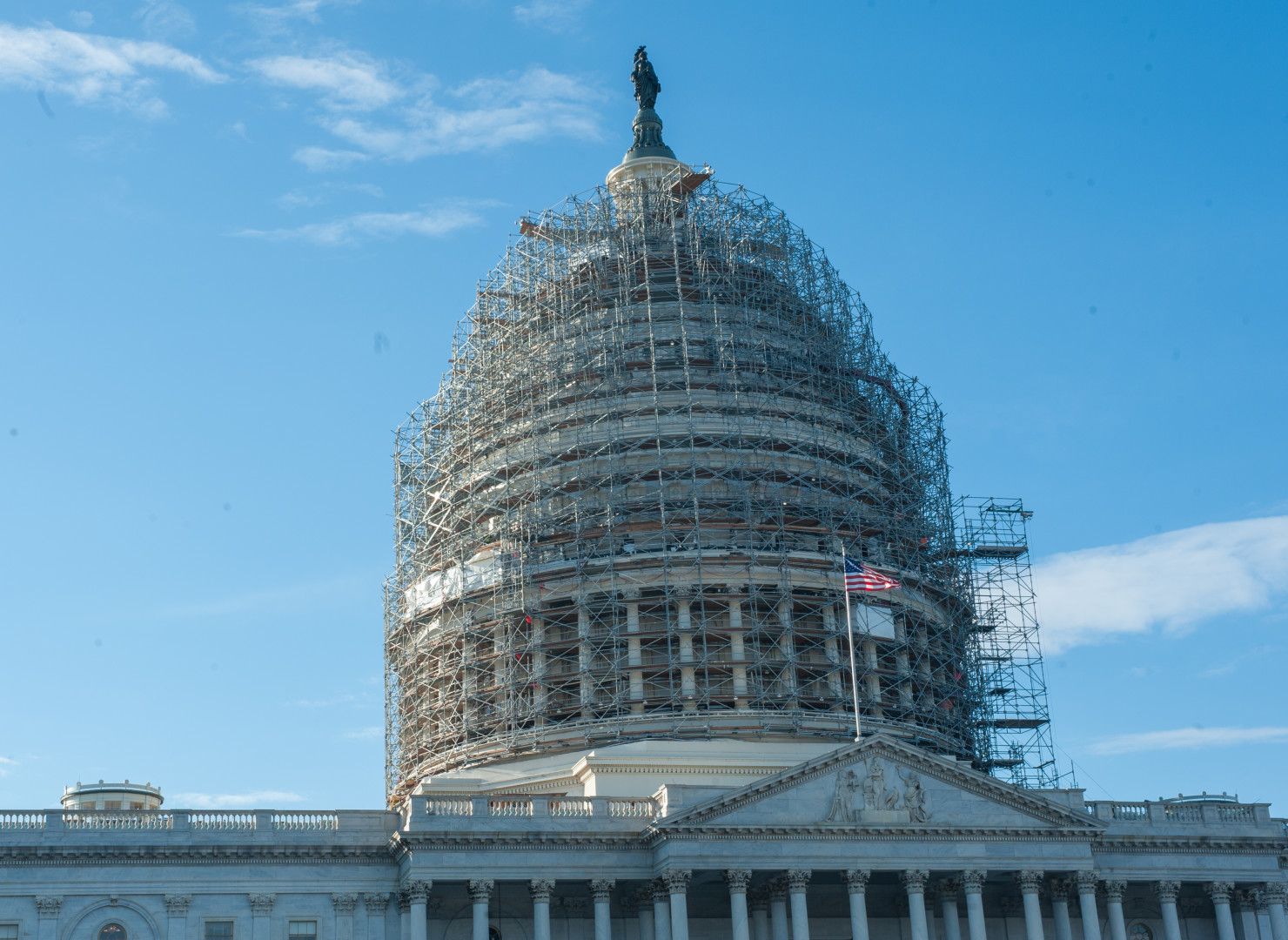 Skip to: Energy, Finance, Health, Tech
The Senate's 2016 business — which was shortened by the annual Republican retreat before the Martin Luther King Jr. holiday — will pick up when the chamber takes up a controversial House-passed refugee bill on Wednesday.
The American Security Against Foreign Enemies Act, sponsored by House Homeland Security Committee Chairman Michael McCaul (R-Texas), would require key federal agencies to certify that Syrian and Iraqi refugees applying for admission to the United States do not pose a national security threat.
It will be a short debate because Senate Democrats have promised to filibuster the proposal, arguing that the nation's visa waiver program provides the easiest route for would-be terrorists to enter the country. The omnibus spending bill signed into law in December included language overhauling that program.
Senate Majority Leader Mitch McConnell (R-Ky.) has yet to signal what will hit the floor after that, but chatter inside the Capitol hints that Energy and Natural Resources Chairman Lisa Murkowski's (R-Alaska) energy bill might be next on the docket.
Asked about when the energy bill might come to the floor, Sen. John Barrasso (R-Wyo.) told reporters Thursday he expects the chamber to "move to it pretty quickly."
The House is out for the week, but GOP leaders say the lower chamber will take up a bill that would impose further sanctions on Iran on Jan. 25, when it returns. In a bit of playground drama, that bill  received an earlier vote before the Republican retreat, but lots of members didn't get a chance to say 'yea' or 'nay.' That's because House Speaker Paul Ryan (R-Wis.), who has been urging members to show up on time, called a hard stop to the voting before a number of lawmakers had made it into the chamber. Responding to frustration from absent members in both parties, House Majority Leader Kevin McCarthy (R-Calif.) vacated the vote and rescheduled it.
Further down the road, House leaders are also hoping to get a quick start on the annual budget process. McCarthy said he hopes to put a budget resolution on the floor the first week in March and GOP budgeters are looking to the end of February for a committee markup. The White House releases its budget blueprint on Feb. 9.
The Senate returns Tuesday evening for a 5:30 p.m. vote on confirming Wilhelmina Marie Wright's to be a U.S. district judge for the District of Minnesota.
HEALTH
On Thursday, the year's Obamacare congressional oversight begins. The Senate Finance Committee will hold a hearing on the health care law's co-ops, of which more than half have closed. Andy Slavitt, acting administrator of the Centers for Medicare and Medicaid Services, will testify. The struggling co-op program offers an opening for Republicans to criticize the failure of the ACA more largely, and Democrats will likely find themselves playing defense.
Mental health will also be in the spotlight Wednesday, with a hearing on the subject in the Senate Health, Education, Labor, and Pensions Committee. It will be the second hearing the committee has held on mental health.
Mental health is one of only a few debates this year that may result in legislation passing in both chambers, although the path is rocky. A bill introduced by HELP Committee members has bipartisan support, but legislation outside the committee is partisan and has the potential to be tangled up in gun law debate. The Senate Judiciary Committee is scheduled to examine mental health in the criminal justice system on Jan. 26, a precursor to voting on a separate, and more controversial, mental health bill by Senate Majority Whip John Cornyn (R-Texas).
Vice President Joe Biden, who is leading the "moonshot" effort to cure cancer that was announced during the State of the Union, will go to the World Economic Forum in Switzerland. There, he will meet with a group of international experts to talk about the current state of cancer research and treatment and how to move forward on the fight against the disease.
—Caitlin Owens
FINANCE
Puerto Rico's debt crisis needs expeditious congressional action. Three Senate committees and their House counterparts are considering possible solutions, but Republicans and Democrats have yet to come up with a plan that could both survive a congressional vote and a presidential veto.
Some form of restructuring authority for the island will be necessary, but very few Republicans have seriously entertained the prospect of extending it Chapter 9 bankruptcy protections, which many Democrats support. Senate Minority Leader Harry Reid (D-Nev.) recently asked for a congressional task force to hammer out a solution for Puerto Rico over the next six weeks, and Treasury Secretary Jack Lew on Friday sent a letter to lawmakers urging attention to the issue.
With Senate Banking Committee Chairman Richard Shelby (R-Ala.) applying a laser-like focus to his re-election campaign, little progress is expected to be made on committee priorities in the next few months, especially with regard to nominations. The Obama administration recently added to the glut of financial agency nominees before the committee, which now stands at 15, with John Mark McWatters' nomination for for a four-year position on the Export-Import Bank board of directors.
Though Democrats, including ranking member Sherrod Brown of Ohio, will continue to publicly rebuke Shelby for his lack of action on nominees, the chairman will face little pressure from conservatives to approve Obama administration officials. With just a year remaining in Obama's presidency, many of the financial nominees would remain in office long after this administration is over.
On the regulatory front, the Consumer Financial Protection Bureau is sending signals that it is gearing up for the release of its payday lending rules. The CFPB will hold a field hearing, featuring director Richard Cordray, in Louisville, Ky., on January 27 to get public input on limiting lender access to checking accounts. Consumer advocates have pressed the agency to limit the ability of payday lenders to automatically withdraw money from accounts when consumer loan payments are due.
—Gabe Rubin
ENERGY
On Tuesday, the plunging price of oil will likely be on lawmakers' minds as they hear from Energy Information Administration Administrator Adam Sieminski and others on the "near-term outlook for energy and commodity markets." That hearing will take place in the Senate Energy and Natural Resources Committee.
On Thursday, Energy Department assistant deputy secretary David Friedman will testify before the same committee on "the status of innovative technologies within the automotive industry."
On Wednesday, the Senate Environment and Public Works Committee will hold a markup of six bills, including changes to the Bipartisan Sportsmen's Act to make federal lands accessible to hunters and the "Great Lakes Restoration Initiative Act."
Also on Wednesday, the Supreme Court will hear arguments in Sturgeon v. Frost, a case over federal land management. At issue is whether the National Park Service has regulatory authority over private or state-owned land within Park Service boundaries in Alaska.
—Jack Fitzpatrick
TECH
In a light congressional work week, the biggest action on the tech front will be a Senate Judiciary Committee executive meeting on Thursday. Panel members are expected to vote on the Judicial Redress Act that gives some Europeans the rights to sue U.S. agencies if their personal data is misused.
The bill is vital to European officials as they negotiate a new data sharing agreement with the United States. The EU and U.S. have until Jan. 31 to decide on a new pact that would allow American companies in Europe to transfer Europeans' personal information to servers in the U.S. If they fail to finish the deal, any data transfers made by American companies could result in legal action.
The House passed a similar bill last year with almost no opposition. Under that legislation, the citizens would also get the same rights American citizens received from the Privacy Act of 1974.
Technology experts say passing the Judicial Redress Act would show European officials that the U.S. is serious about citizen privacy and would help rebuild some of the trust lost after Edward Snowden's revelations about the National Security Agency's bulk data collection program.
—Amir Nasr