House GOP Targets Welfare Overhaul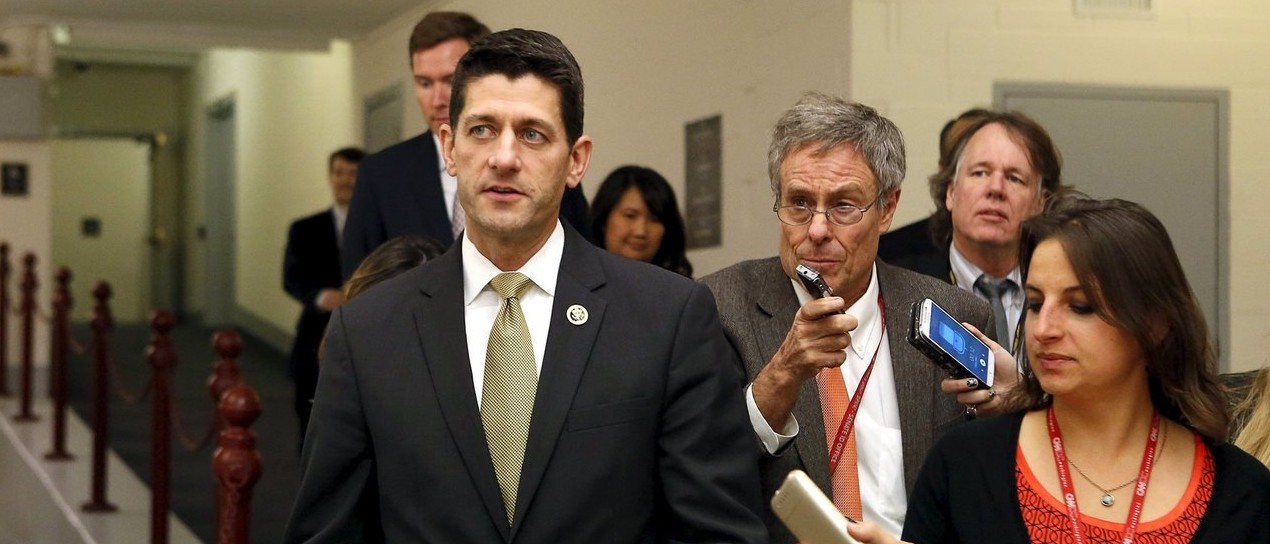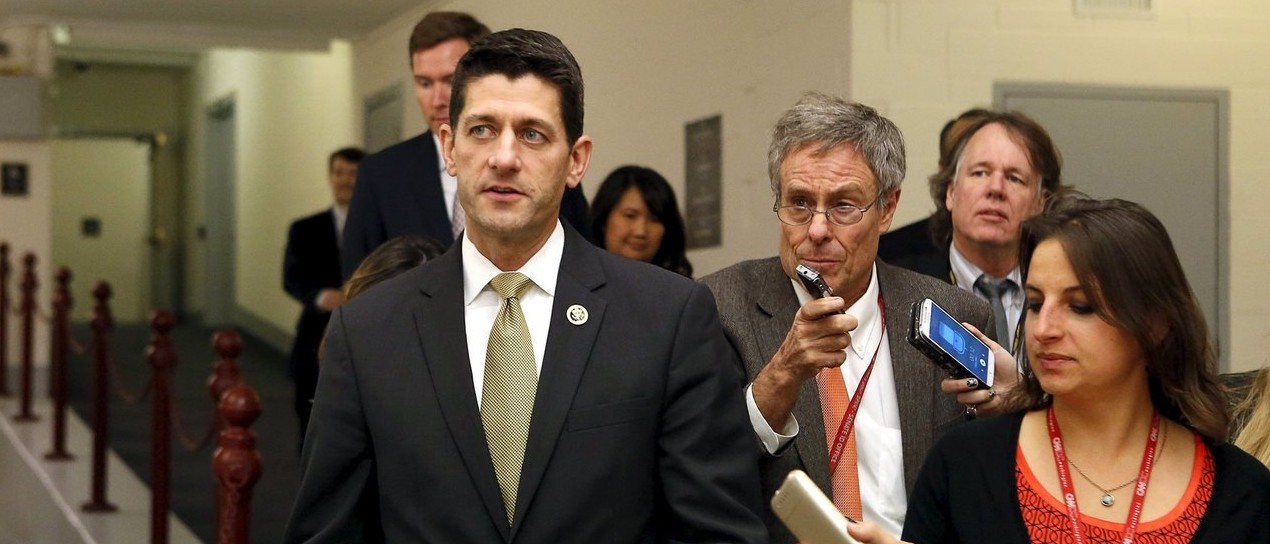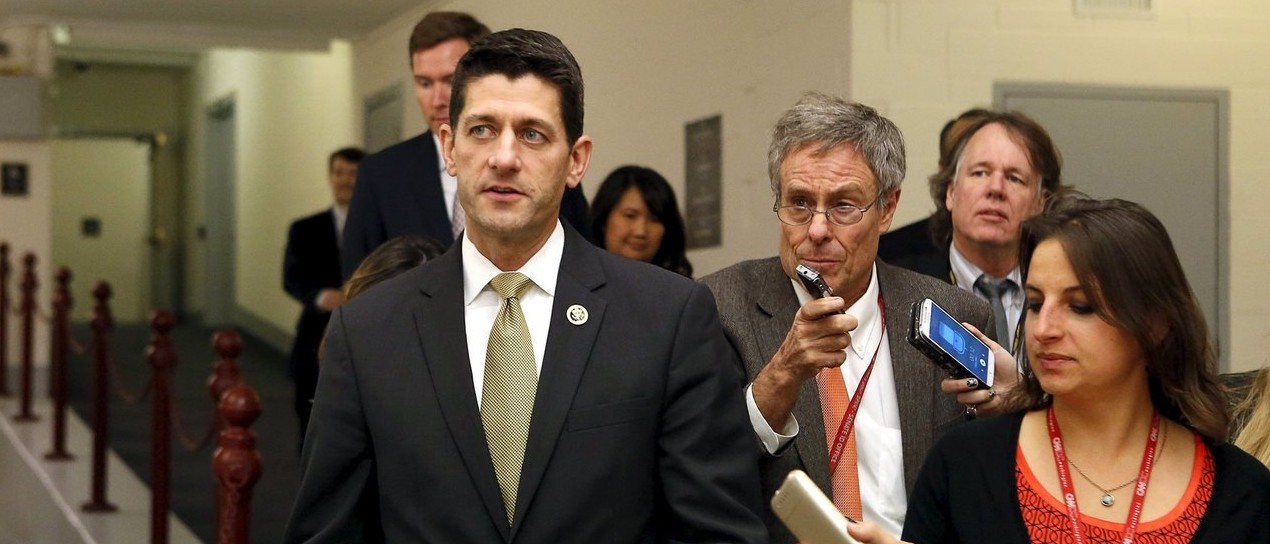 House Republicans are considering using the same procedure that forced President Obama to veto a repeal of the Affordable Care Act to present him with some kind of welfare reform legislation, according to their top budget writer.
Speaking at a roundtable with reporters Wednesday, House Budget Committee Chairman Tom Price (R-Ga.) said Republicans want to use the budget reconciliation process to mark "a clear contrast for the American people" between the two parties.
"We haven't made any decisions," he cautioned, "but the one that seems to have the most traction so far is some type of welfare reform along the lines of expanding the successful '90s reform."
He added that using the budget tool to put forward a broad tax overhaul was an "outside possibility" and less likely.
Reconciliation is an expedited procedural route that grants certain kinds of legislation privileged status. In the Senate, even a controversial bill can pass with just 51 votes. Republicans used reconciliation instructions in last year's budget to circumvent Senate Democrats and send an Obamacare repeal bill to the White House for the first time.
Instructions in this year's budget directing House legislators to draft a welfare reform bill would make sense from Speaker Paul Ryan's (R-Wis.) perspective. Ryan, himself a former Budget Committee chairman, has said he wants the GOP conference to use the presidential election year to build an ambitious policy agenda that the party can run on in the fall. Earlier this month, alongside Sen. Tim Scott (R-S.C.), he headlined a presidential forum in Columbia, S.C., wholly dedicated to poverty issues.
"We've been fighting a war on poverty for over 50 years now. And I don't think you conclude anything other than this war has been a stalemate," Ryan said at the event, hosted by the Jack Kemp Foundation. "We need to rethink our approach."
Price hopes his committee will mark up the budget resolution during the last full week of February with a floor vote the following week. The resolution would adhere to the spending levels agreed to in a budget law signed last fall, the Bipartisan Budget Act of 2015. A majority of House Republicans opposed that legislation because it lifted discretionary caps by $30 billion and suspended the debt limit until March 2017.
Despite rank-and-file GOP protest over raised spending levels, Republican leaders' commitment to them is not entirely surprising. Ryan and Senate Majority Leader Mitch McConnell (R-Ky.) have spent weeks promising to move through the appropriations cycle in regular order, meaning they will individually take up each of the 12 spending bills that constitute the federal funding process. To throw last fall's agreed-upon budget numbers out the window would draw instant condemnation from Democrats and torpedo the process before the year's appropriations work begins.
Still, standing by the $30 billion in increased spending presents its own challenges. A number of conservative House members have already said they want a budget that ignores the 2015 agreement, meaning GOP leaders could have trouble getting the 218 votes they need to pass the resolution on the floor.
The key to winning those votes back, Price said, lies in an ambitious reconciliation attempt.
"What the leadership has charged us with doing is writing the budget to the letter of the law, which is the [Bipartisan Budget Act of 2015] level," he said. "I think the way that's done that will attract the support of members of our conference across the array of positions is to utilize reconciliation for, again, something that is able to clearly define the difference between those of us who are trying to solve the problems that we've got here and those who are standing in the way."
Price said he also hopes reconciliation instructions will include still undetermined deficit reduction measures that could go beyond the welfare proposal.
A Congressional Budget Office report on the budget released Tuesday boosted its projection of a cumulative deficit over the next 10 years by $1.5 trillion from its prediction last August. The nonpartisan scorekeeping office said the jump is due to the combination of a tax deal that made a number of temporary credits permanent, a new economic forecast, and technical estimating changes.
Price called the jump in the 10-year deficit window "remarkable" but did not offer specifics on how to achieve a balanced budget in light of the new CBO estimates. "I met with the budget staff yesterday, and I told them it was time to get more creative and sharpen their pencil to a greater degree," he said.
Price has also reached out to other House committees for ideas on coming up with extra savings.
Budget watchers can expect the fiscal year 2017 resolution to "build off the successes we've had in the past," Price said. Repealing Obamacare and Medicare changes in last year's budget resolution, he said, would be back this year.
Once budget season is over, the Price's committee will begin working on a complete overhaul of the congressional budget process. "We're going to be working after budget season this year to come forward with a budget process reform legislation, either one bill or a series of bills, that will essentially be a complete rewrite of the 1974 budget act," he said.
Price is particularly focused on CBO, where he thinks new guidelines should be implemented. "The rules under which CBO works in many, many ways all make it impossible to get to the right answer," he said.
He aims to finish work on his budget overhaul plan sometime in the second or third quarter.