Democrats Wrap Warren's Student Loan Plan Into Higher Ed Proposal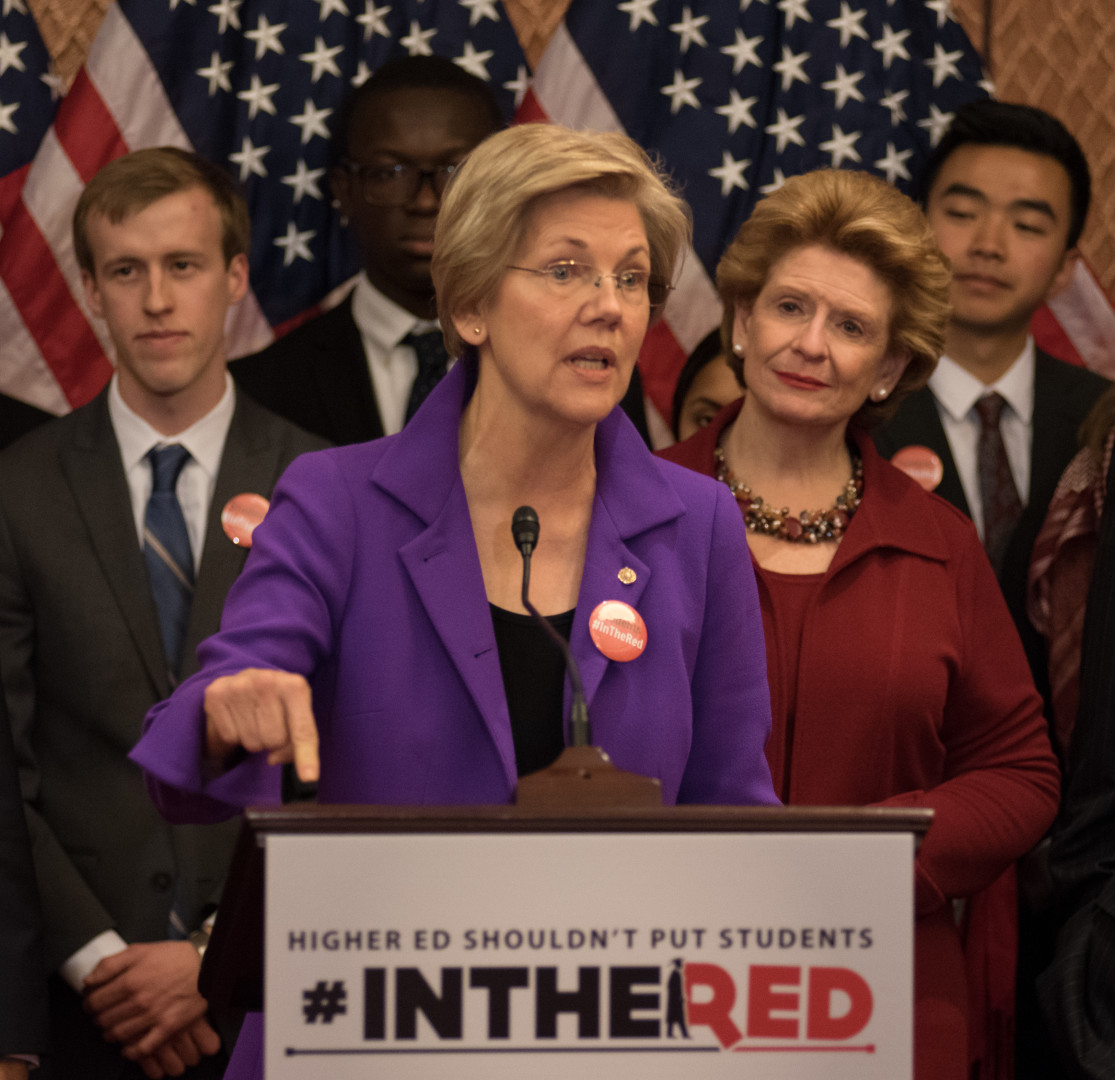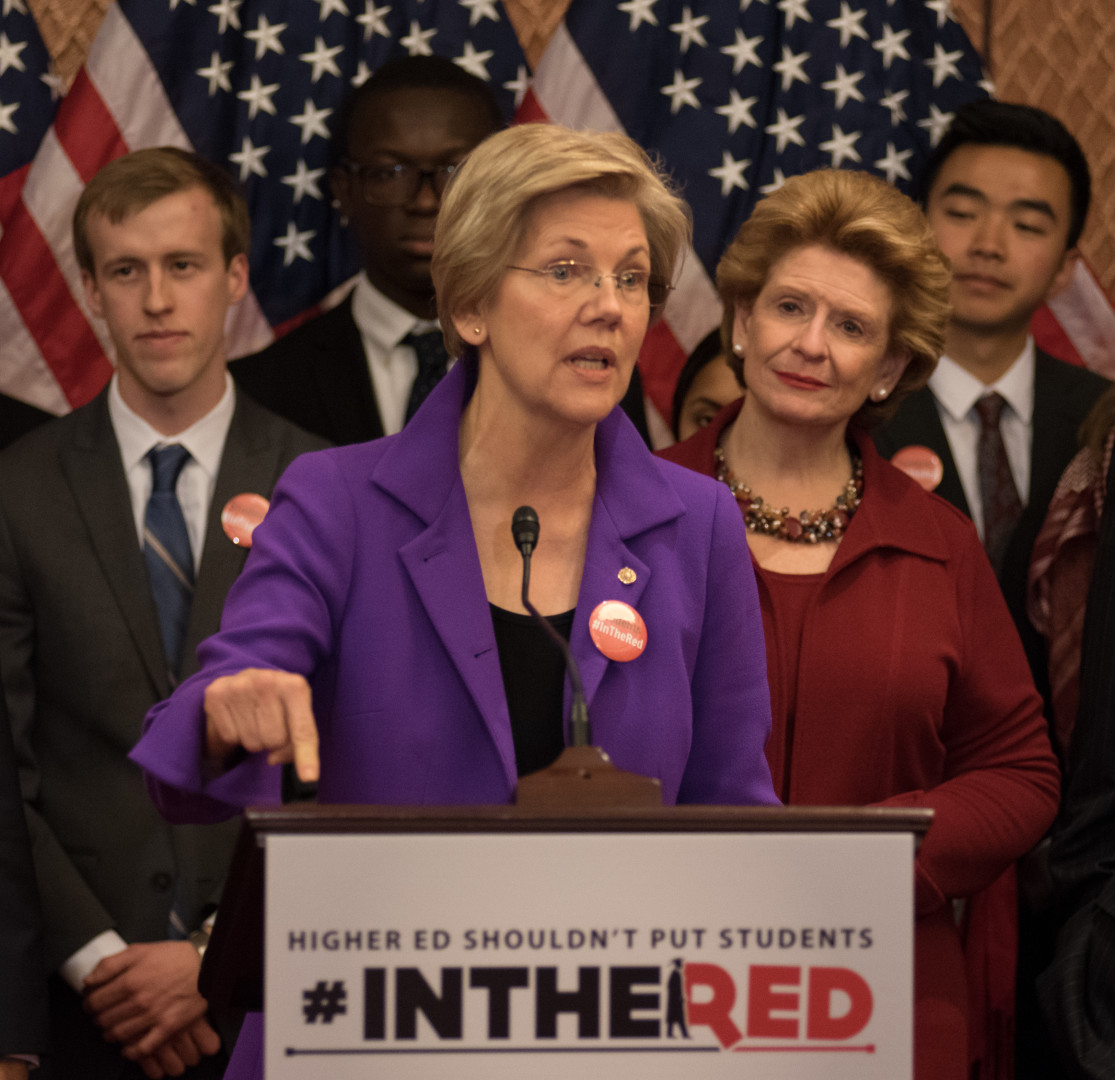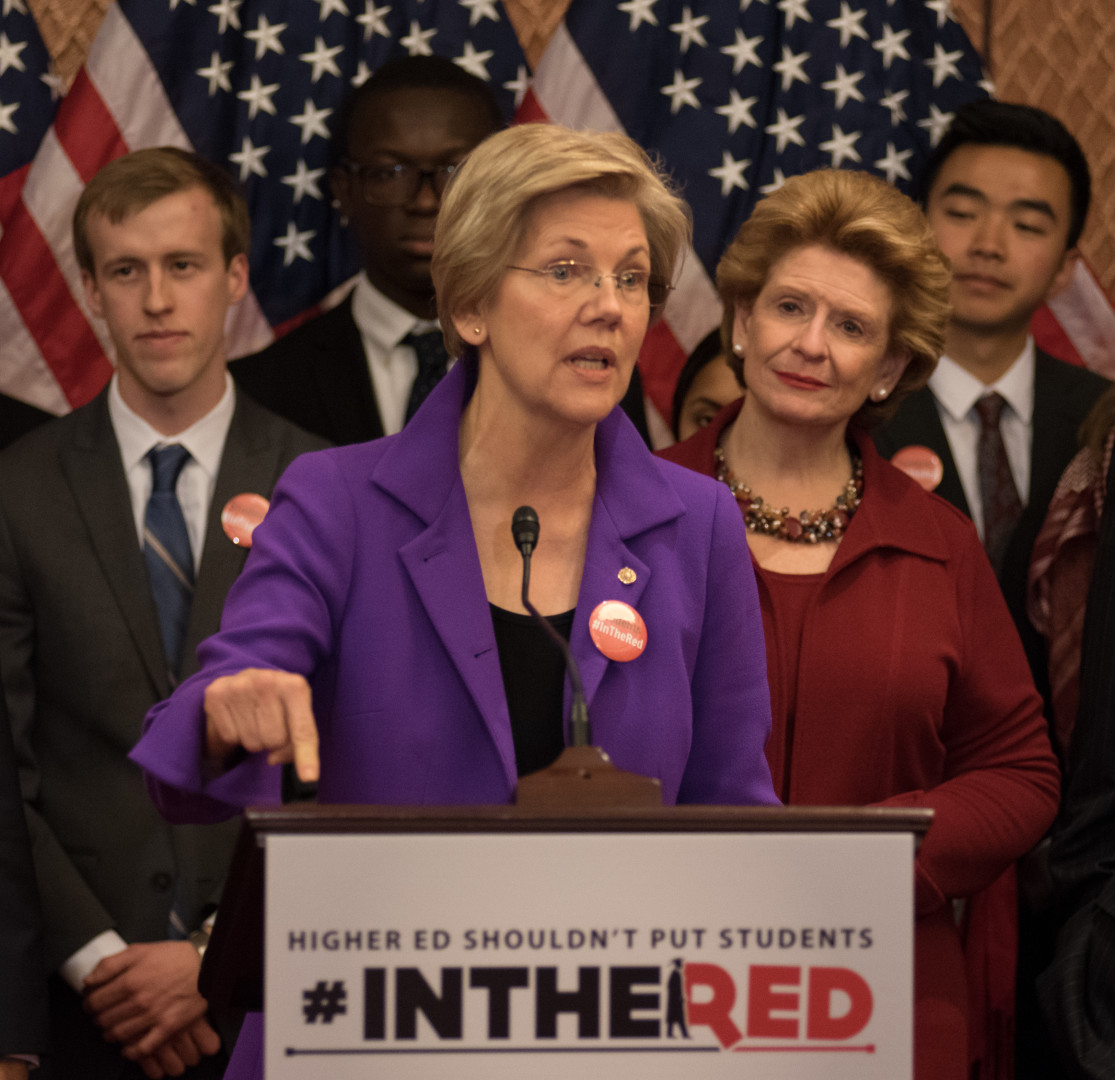 Senate Democrats on Thursday rolled out legislation to ease the burden of student debt, including a provision from Sen. Elizabeth Warren that would allow people to refinance their loans to prevailing interest rates.
Student loan refinancing is something of a cause célèbre for the Massachusetts Democrat, and it has also proven to be a powerful political rallying tool her party during elections.
"Homeowners can refinance their loans when interest rates are low. Business owners can refinance their loans when interest rates are low. Heck, municipalities can refinance their loans when interest rates are low," Warren said at a press conference with fellow Democratic senators on Thursday. "But not students on federal loans, and that is fundamentally wrong."
Warren's plan to allow student loan refinancing of federal and private loans was initially introduced as stand-alone legislation. It has now been wrapped into a larger Democratic election-year campaign centered on renewing the Higher Education Act.
The effort, if it isn't used solely as a Democratic campaign tool, could bear some fruit. Senate Health, Education, Labor and Pensions Committee Chairman Lamar Alexander (R-Tenn.) has said higher ed reauthorization is a top priority in the committee this year.
Warren's legislation would allow borrowers who can demonstrate that their outstanding student loans are burdensome to refinance at current interest rates. For most borrowers, that would be significantly lower than the rate they currently pay.
For private loans, Warren's plan would call for the Department of Education to buy those loans from the banks and then allow the borrowers to refinance through the government. The federal government currently controls roughly 80 percent of the student loan market.
The measure would increase direct spending by about $58 billion over 10 years, according to the Congressional Budget Office and the Joint Committee on Taxation. Some of that would be recouped through the money earned on new federal loans that migrate from the private market. Even so, the cost of Warren's proposal makes it difficult to imagine it going very far.
It is permissible to refinance federal loans under current law, but it can only happen in the private loan market. People holding federal loans would need to take out a private loan to pay off their federal one. Warren wants to centralize refinancing at the Department of Education, minimizing the activity of private operators such as online marketplace lenders.
Warren says the government currently makes billions in annual profits from student loan repayments. Meanwhile, overall student loan debt continues to skyrocket. "We've got to deal with the $1.3 trillion in outstanding student loan debt. There are 40 million Americans across this country who are paying student loans," Warren said. "The federal government is making a profit off of these loans, rather than subsidizing them."
As a stand-alone measure, Warren had proposed paying for the Education Department's loan purchasing by raising certain investment taxes, a plan immediately met with resistance from Republicans. Republicans have yet to propose their own plan for renewing the Higher Education Act.