Politicking Games Begin for Both Parties in Congress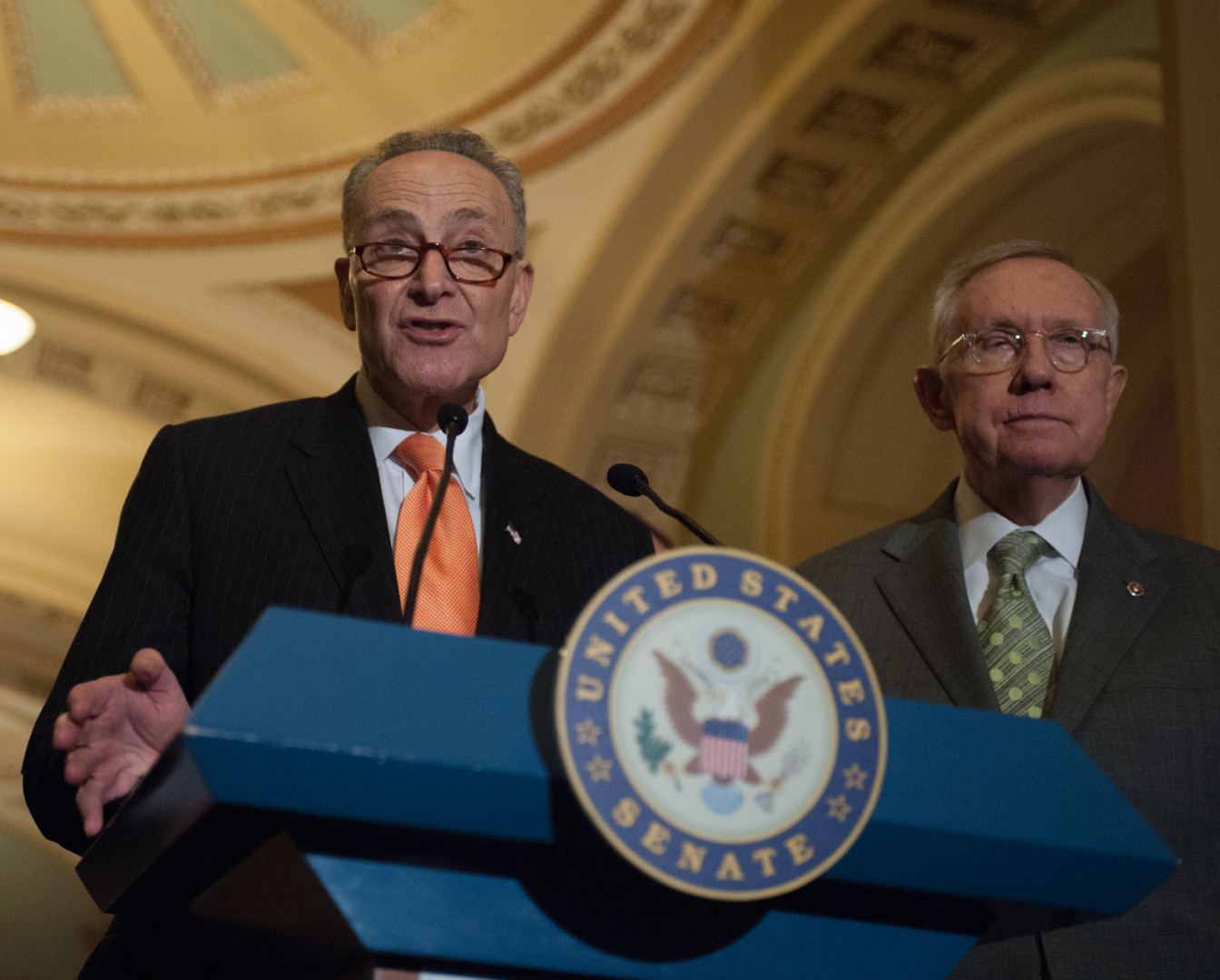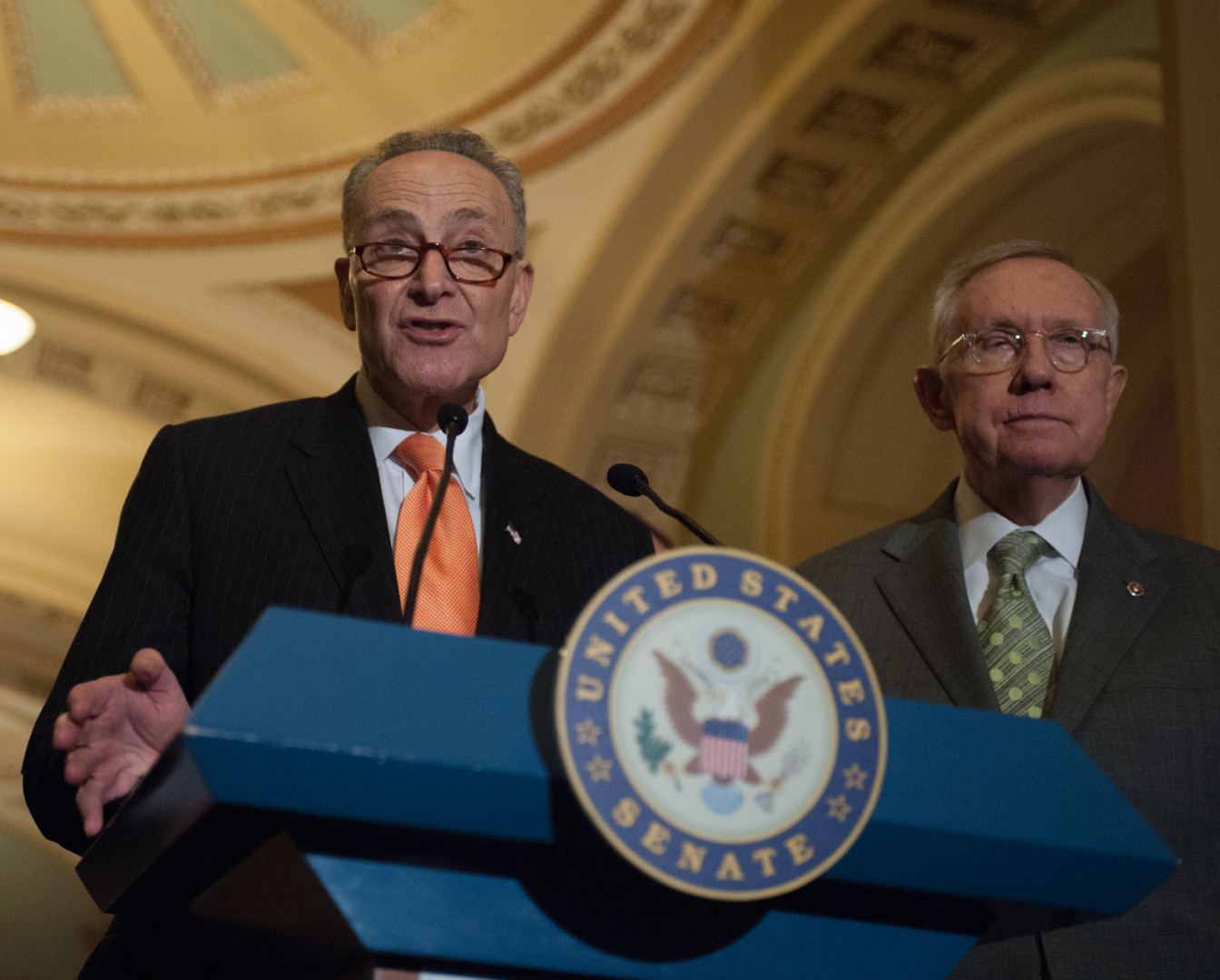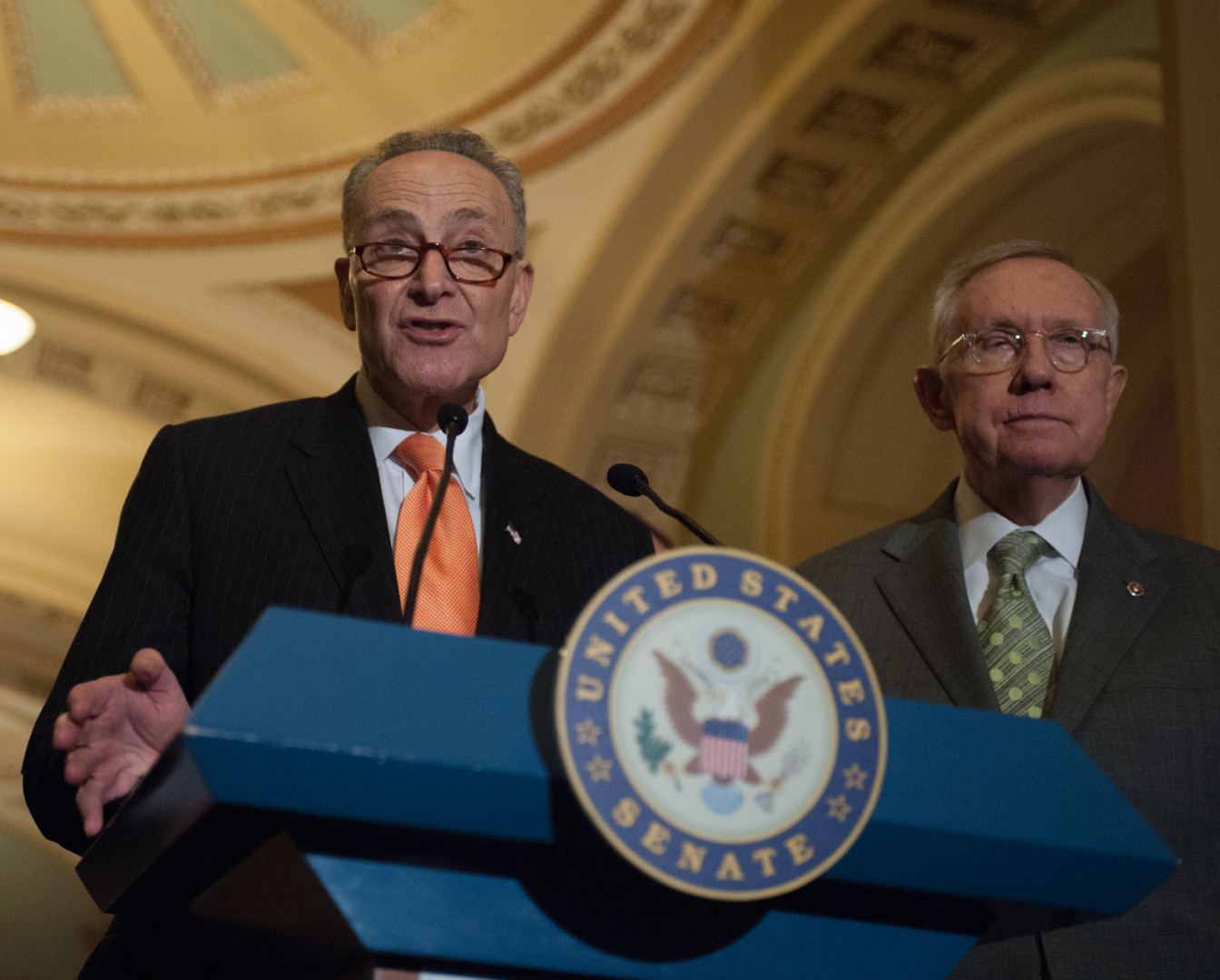 The Senate just completed its first full workweek of the year, and already the November elections are looming over day-to-day legislating.
Take, for example, Senate Democrats, who hit the ground running with efforts to sharply contrast their policy agenda with that of the GOP.
Their first target was Donald Trump.
Senate Majority Leader Mitch McConnell (R-Ky.) scheduled the Senate's first major vote of the year on a House-passed refugee bill. Senate Minority Leader Harry Reid (D-Nev.) and most of his Democratic colleagues had already promised to block the bill, which would require key federal agency heads to individually sign off on each new refugee admitted to the United States from Syria or Iraq. They thought the proposal essentially imposed a de facto moratorium on admitting refugees from those countries.
The morning of the vote, Reid took to the chamber's floor to publicly offer McConnell a deal. Democrats would allow Republicans to debate the bill, though not actually pass it out of the chamber, if McConnell would allow a handful of votes on Democratic amendments.
Chief among the amendments, Reid explained, would be a proposal denouncing Trump's proposed ban on Muslims entering the United States. Another Democratic amendment would have sought a vote to bar people on the terrorism watch list from purchasing firearms.
The Trump bid was an undisguised attempt to force GOP senators to go on the record for or against their party's gadfly of a presidential front-runner. "Republicans who support these illogical plans should be prepared for the next logical step — voting on his vision of America," Reid said.
McConnell, who has repeatedly declined to inject himself or his GOP caucus into the maelstrom of the GOP's presidential contest, didn't bite. As a result, Democrats duly voted against the motion to proceed on the refugee bill, forcing McConnell to lay the measure aside.
A day later, Democrats drew the political spotlight again, this time with a press conference to unveil a legislative package aimed at another campaign issue that has proven popular with the party's base — college affordability.
The Democrats' Reducing Educational Debt (RED) Act seeks to make two years of community college tuition-free, allow eligible student loan borrowers to refinance their debt, and index the Pell Grant program to inflation. The proposal aligns Senate Democrats with their party's presidential contenders, all of whom have put forward plans to overhaul how students finance college.
And while Democrats said they would welcome cooperation from across the aisle, they clearly see the issue as one where they can paint a favorable political contrast to Republicans. "Here's the question I would encourage the members of the media to ask of the Republican caucus," said Sen. Brian Schatz (D-Hawaii) at the event. "Do they have a plan? Do they agree that the cost of college is too high? And do they agree that the federal government has a role in addressing this problem?"
Democratic leaders said they would do whatever it takes to push the package through Congress, including attaching it as a rider in appropriations bills or seeking amendments on other measures.
"We prefer that Republicans join us and we do it in a bipartisan way," said Sen. Chuck Schumer (D-N.Y.), who is slated to succeed Reid leading the Democrats next Congress. "But we will not stop if they don't."
Drawing contrasts, of course, is a game both sides know how to play. GOP senators held their own press conference on Thursday to advocate for stricter sanctions on Iran in the wake of ballistic missile tests conducted by that nation last November. Republicans see the tests, as well as Iran's brief detention of U.S. sailors recently, as evidence that they were right in opposing the administration's nuclear deal last summer. Most Senate Democrats voted last year to support the agreement.
In another example, earlier on Thursday McConnell held a vote overturning a presidential veto of a resolution to rescind the Environmental Protection Agency's clean water rule. The vote, never destined to succeed, sought to highlight what Republicans consider to be a prime example of executive overreach that they say has usurped Congress over and over again. Both Obama's Iran agreement and executive rules have been constant fixtures for GOP presidential candidates who are now barnstorming town halls in Iowa and New Hampshire.
Meanwhile across Capitol, House Speaker Paul Ryan (R-Wis.) has repeatedly said he hopes to spend the first half of 2016 building a GOP policy agenda that the party's presidential nominee could use as a springboard in the general election. The GOP conference plans to convene task forces to craft bills focused around issues such as poverty, health care, and national security.
Amid all this politicking, a potent question hangs in the air. Will lawmakers hoping to get some final legislating done keep the election-season skirmishes from spilling onto their bills?
Congressional leaders on both sides of the aisle, for example, want to pursue a regular appropriations process, which would entail working through 12 separate spending bills in each chamber. That's no small feat, requiring a lot of ongoing cooperation and trust.
And there remain a handful of policy proposals — a broad, bipartisan energy bill next up in the Senate or a rewrite of the Toxic Substances Control Act — that negotiators are eager to complete. What's more, lawmakers have a March 31 deadline to reauthorize the Federal Aviation Administration.
All those efforts could be complicated, or even entirely derailed, by 2016 campaigning. In one small example, Sen. John Barrasso (R-Wyo.), plans on using the energy bill as a platform to protest the Obama administration's moratorium on coal leases on federal land. "This energy bill would be an opportunity to speak out with amendments specifically related to the president's most recent actions," he said.