Michigan Members Push Senate for Help on Flint Water Crisis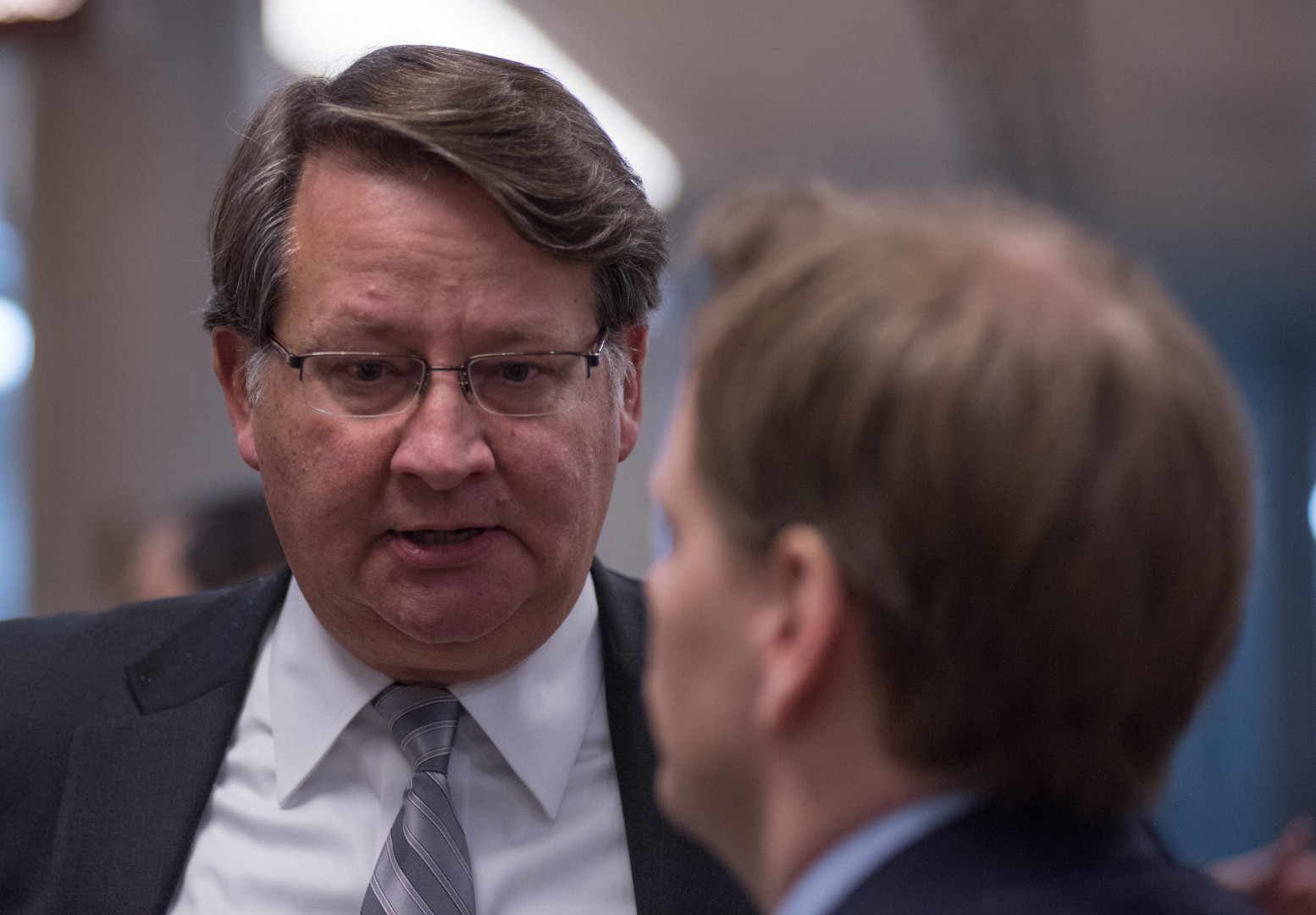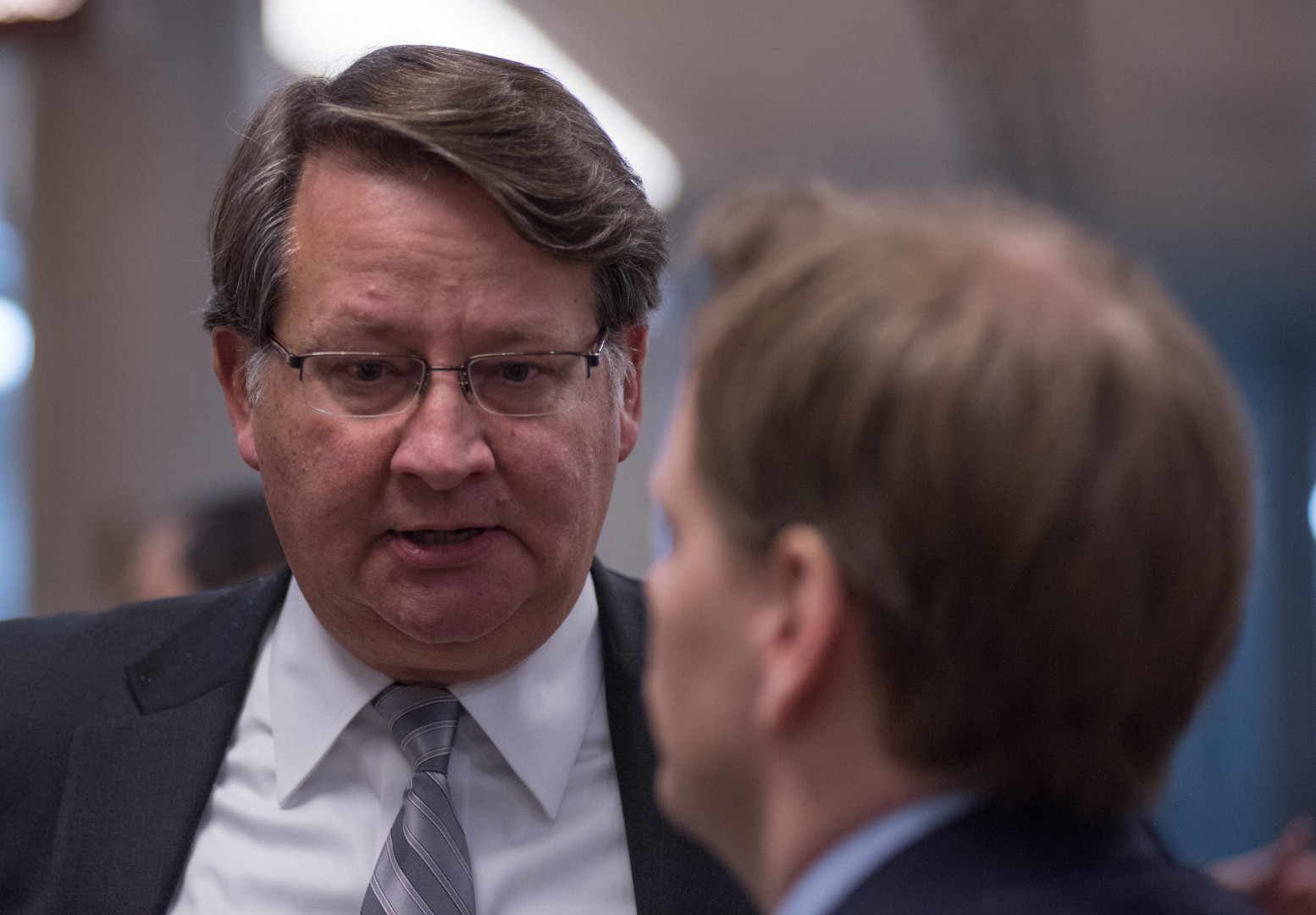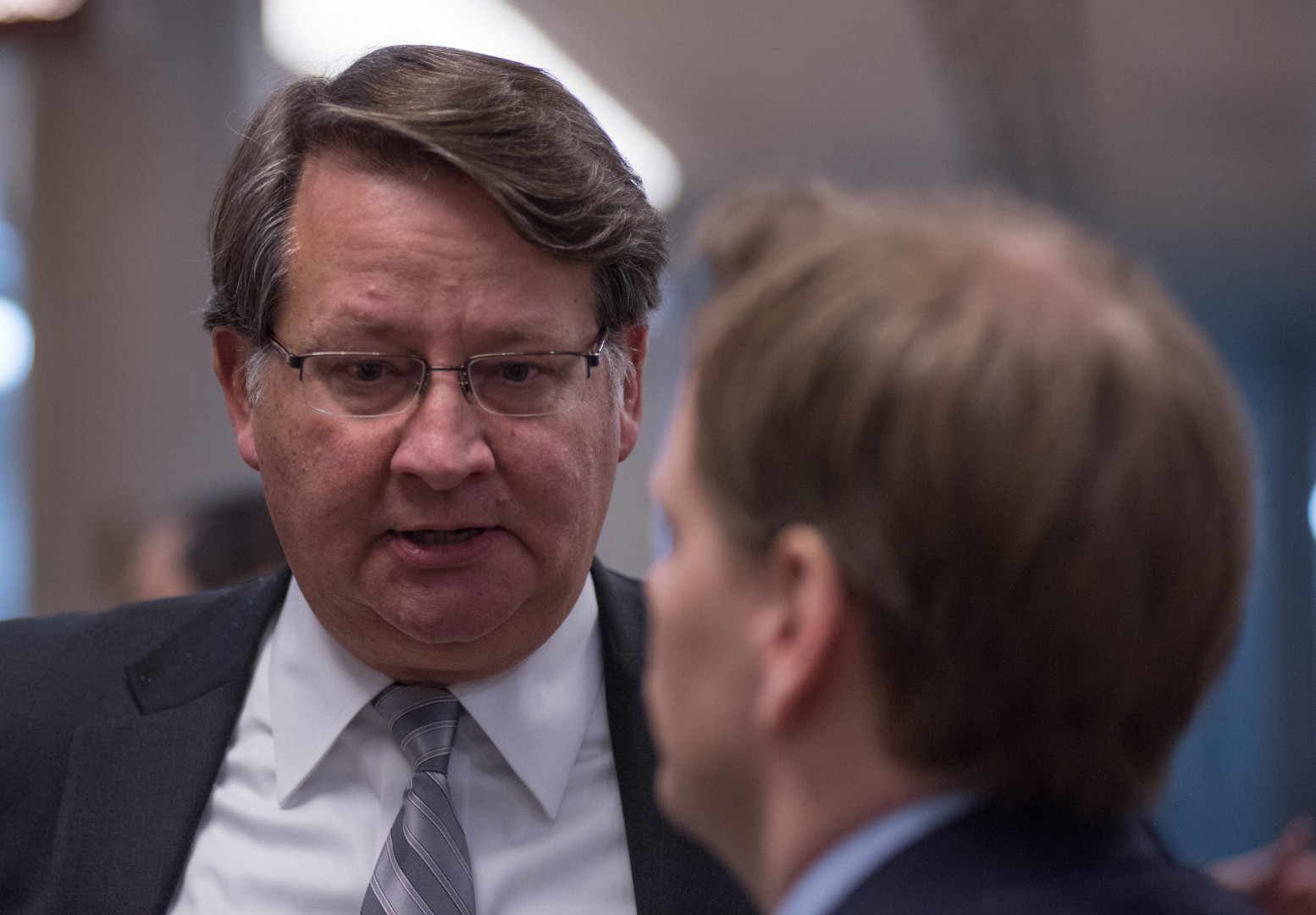 Michigan lawmakers are calling for $600 million to respond to Flint's water crisis, announcing an amendment Thursday on a major energy bill that already faces amendments on several hot-button issues. Flint residents have seen an alarmingly high level of lead in their blood since the city switched its water source in 2014.
Sens. Debbie Stabenow (D-Mich.) and Gary Peters (D-Mich.), along with Rep. Dan Kildee (D-Mich.), are seeking $400 million to match state funds to repair Flint's local water infrastructure and $200 million over 10 years to establish a "Center of Excellence on Lead Exposure" in Flint.
The amendment would also forgive $20 million in loans to Flint from Michigan's Drinking Water State Revolving Loan Fund, and it would require the Environmental Protection Agency to notify residents of unsafe levels of lead in water if the state does not do so.
The lawmakers want the proposal to be added to a wide-ranging energy bill introduced by Senate Energy and Natural Resources Committee Chairwoman Lisa Murkowski (R-Alaska) and ranking member Maria Cantwell (D-Wash.).
The carefully negotiated energy measure must stay more or less intact if it is going to pass the Senate. Sponsors from both sides have said they need to keep controversial language off the bill. As it stands, the bill would expand liquefied natural gas exports, permanently reauthorize the Land and Water Conservation Fund, and update other energy production and efficiency regulations that haven't been changed since 2007.
For now, the bill is free from major controversial language. But the Flint amendment is just one of many hoops Murkowski and Cantwell will have to jump through to maintain the bill's bipartisan support. Murkowski noted on Thursday morning that 89 amendments have been filed on the bill. That number had surpassed 100 by the afternoon.
Murkowski warned on Thursday morning that amendments would not receive floor votes if they raised spending and didn't include any offsets. At the moment, the Flint amendment does just that. Peters talked to Murkowski about it and said Murkowski was receptive. But she hasn't given him a clear thumbs up on whether Flint amendment's $600 million could be an exception.
"Those are the things that we're discussing right now with her," Peters said. "We're going through that, so we haven't — we're going to have a discussion with her. I think Sen. Stabenow mentioned she's open to parts of the bill to varying degrees."
Peters wouldn't say which parts of the amendments were the biggest sticking points with Republicans. When asked if a Flint response measure might be better as its own bill rather than an amendment, he simply responded, "Right now, we're all in on this."
The Flint amendment isn't the only proposed addition to the energy bill that could stoke partisan tensions. Sen. Bill Cassidy (R-La.) introduced an amendment that would repeal the Renewable Fuels Standard, and said he expects it to get a vote. He believes it could garner bipartisan support, citing previous efforts in 2013 by Sen. Dianne Feinstein (D-Calif.) and then-Sen. Tom Coburn (R-Okla.) to roll back the ethanol requirement in gasoline.
But Cassidy also said the amendment may ultimately not receive a vote because it isn't germane to the bill. "They are willing to take on some that are controversial," he told Morning Consult. "I think it would be more an issue of germaneness. Clearly it would be controversial, too, but isn't that a good thing?"
One other contentious amendment could find some bipartisan support, but perhaps not enough to actually pass. Sen. Joe Manchin (D-W.V.) said he plans to support an amendment introduced by Sen. Orrin Hatch (R-Utah) blocking the Department of the Interior's decision to halt new coal leases on federal land.
If the coal lease amendment makes it into the bill, it would put President Obama in a difficult position, deciding whether to veto the entire bill or allow a major administration decision to be undone.
But Manchin expressed doubt as to whether the amendment could get the required 60 votes to be adopted. "You don't have to look too far in history to figure out how many Democrats usually vote with me on issues such as coal. Three, four, maybe?" Manchin said, when asked if other Democrats might support Hatch's amendment.
Thursday marked the Senate's first day of voting on amendments. Murkowski and Cantwell stuck with the noncontroversial ones to warm up the process. One amendment passed 62-29 to promote private research and development of nuclear technologies and establish a Nuclear Innovation Center under the Nuclear Regulatory Commission. Another passed 55-37 to increase funding for the energy branch of the Advanced Research Projects Agency through 2020.
Senators also agreed on a voice vote to amendments defining the term "smart manufacturing" and establishing financial awards for carbon-capture technology inventions.