Winners and Losers in Iowa's Caucuses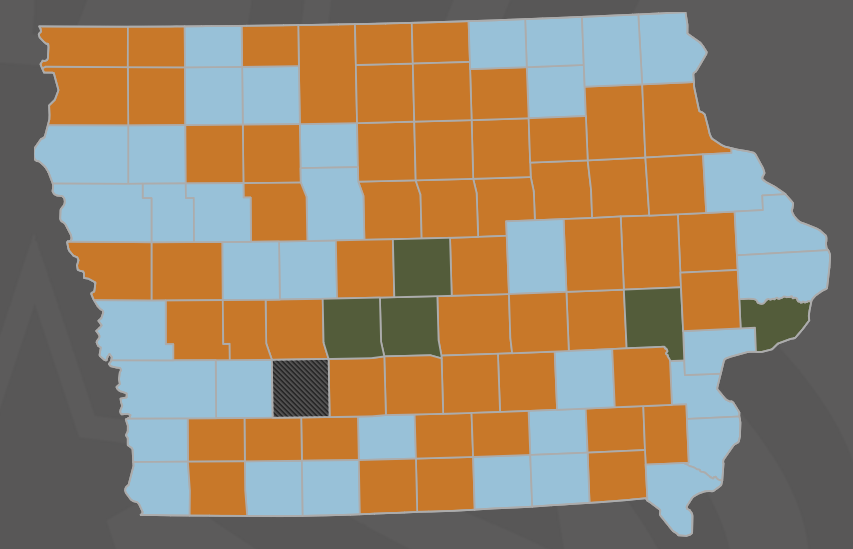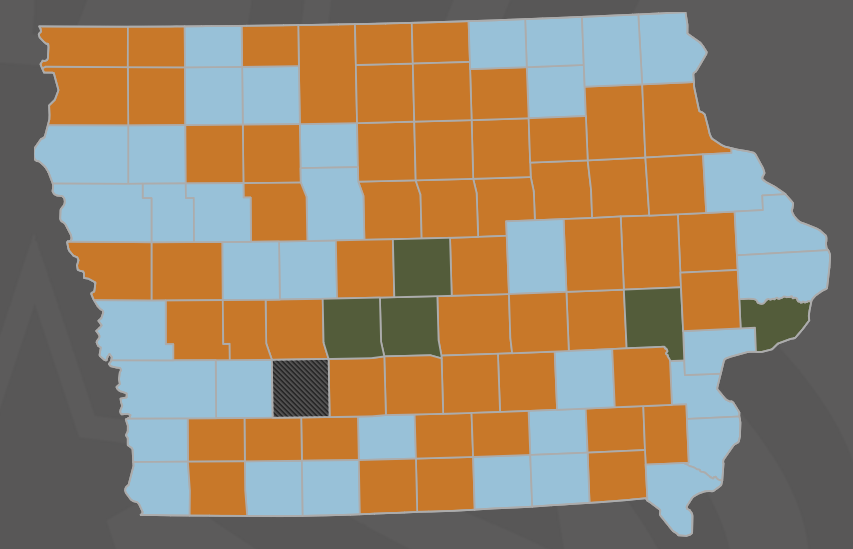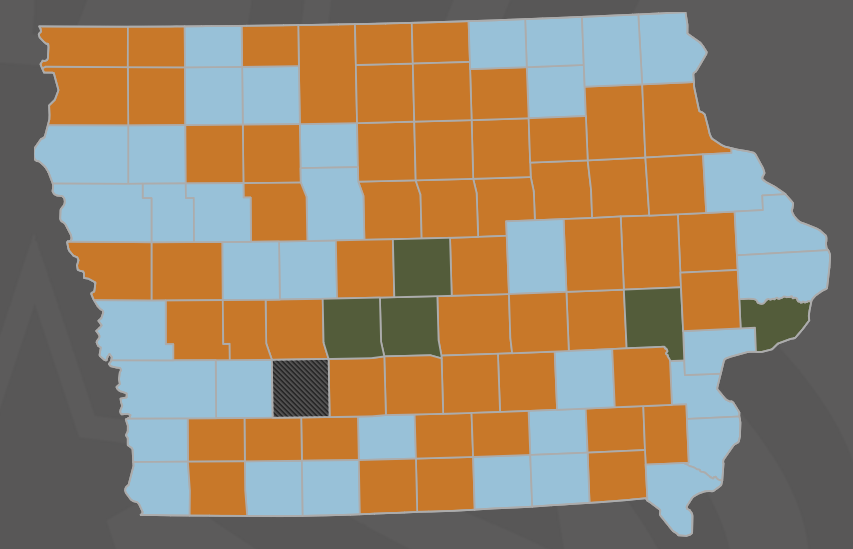 More than 300,000 voters turned out to Democratic and Republican Iowa caucuses Monday night, delivering a big win to Texas Sen. Ted Cruz and something of a moral victory to former Secretary of State Hillary Clinton. The results reveal two deeply divided parties, both of which have healing to do before November's general election.
Beyond the toplines, here's who came out ahead, and who fell behind, after Iowans voted:
Winners
Cruz and Clinton: Cruz needed a win, even as late polls showed him falling behind Donald Trump, and evangelical voters who make up his core support delivered. A loss in Iowa might have been the beginning of the end of Cruz's campaign; instead, he's got a new head of steam. Clinton didn't need a win as badly; states that vote later in the calendar favor her demographically. And while she finished in a virtual tie with Sen. Bernie Sanders (I-Vt.), Clinton demonstrated she's exorcised some of the demons that haunted her 2008 campaign. On the other hand…
Bernie Sanders: Sanders may have finished just a few votes shy of Clinton, but no one can say he suffered a devastating defeat — especially with polls showing him cruising over Clinton in New Hampshire. In his post-caucus speech, Sanders marveled that he'd come from asterisk to competitive. He's right.
Marco Rubio: The Florida Republican finished a surprisingly strong third, buoyed by voters who said they wanted a candidate who could beat a Democrat in the general election. The senator is working to position himself as the most electable Republican, contra Trump and Cruz. His stock should be on the rise.
Steve King, Bob Vander Plaats and Steve Deace: After several primary contests in which centrist Republicans beat conservative favorites (such as Vander Plaats, who lost a bid for governor to Terry Branstad in 2010), Iowa's conservative icons delivered for Cruz. They emerge from the caucuses with kingmaker status intact, which means they can all expect plenty of access — and lots of phone calls — the next time Republicans have an open caucus.
Rural Iowa: Clinton and Cruz ran up the score in Iowa's smallest counties; both won a majority of the 46 counties with populations under 15,000. That all but guarantees candidates who want to run in 2020, and beyond, will be pressing the flesh in out-of-the-way towns and hamlets, rather than settling for mega-rallies like those Trump chose.
Democratic caucus results
Iowa Republicans: In 2012, 121,503 Republicans turned out to caucus. Four years later, they smashed that record — by 60,000 people. Republicans have told pollsters they're excited to vote in this year's presidential contest, and Iowans proved it.
Republican caucus results
Peter Clinkscales: If you watched Clinton's victory speech, you couldn't miss Clinkscales, standing just over the candidate's right shoulder. His fifteen minutes of fame were spent alternately cheering and trying to eat the stickers off his own face. "Lol I trended on Twitter," he wrote later.
Let's vote sticker guy for President. #VoteStickerGuy https://t.co/RtTNMMETHh

— Tom (@TJFsports) February 2, 2016
Losers
Trump: No candidate underperformed more than the bombastic billionaire, who led each of the last seven polls conducted in Iowa. It's possible that social desirability bias led Trump fans to back down in front of their friends and neighbors, and that Trump will do better in states that hold primaries rather than caucuses. It's also possible that Trump's support is grossly overstated, and that the end is nigh. Watch his performance in polls in New Hampshire over the next week to gauge the once inevitable winner now that the aura of inevitability is gone.
Sarah Palin: While local conservative activists delivered votes for Cruz, the former Alaska governor's appearances with Trump demonstrated her moment in the sun is fading. Despite her popularity with cable news producers, Palin hasn't had an actual political win since, well, 2012 — when, ironically, she backed Cruz in his Senate primary.
Television: Former Florida Gov. Jeb Bush's super PAC spent $14 million on television ads. A super PAC backing Sen. Rand Paul (R-Ky.) spent more than $1 million. Retired neurosurgeon Ben Carson dropped $3.3 million. All three finished well behind the front-runners. Cruz, on the other hand, spent much more on radio than most other candidates. The age of the DVR is upon us, and television ad buyers are going to have to re-evaluate their approach.
Republican Reruns: Rick Santorum and Mike Huckabee once caught lightning in a bottle. Iowans weren't in any mood to give them a second look. Republicans have a long habit of nominating the runner-up in subsequent elections (think: Ronald Reagan in 1980, George H.W. Bush in 1988, John McCain in 2008, Mitt Romney in 2012). Is that era coming to a close?
Martin O'Malley: Maryland's former governor only had one path to the nomination: Get to the left of Clinton, and stay there. He got boxed out early by Sanders, and voters never gave him a real look, despite a resume they should have liked. O'Malley could still nab a job in a Clinton administration, but he's got $535,000 in campaign debt to pay off first.