Warren Wants Jail Terms for Wall Street Offenders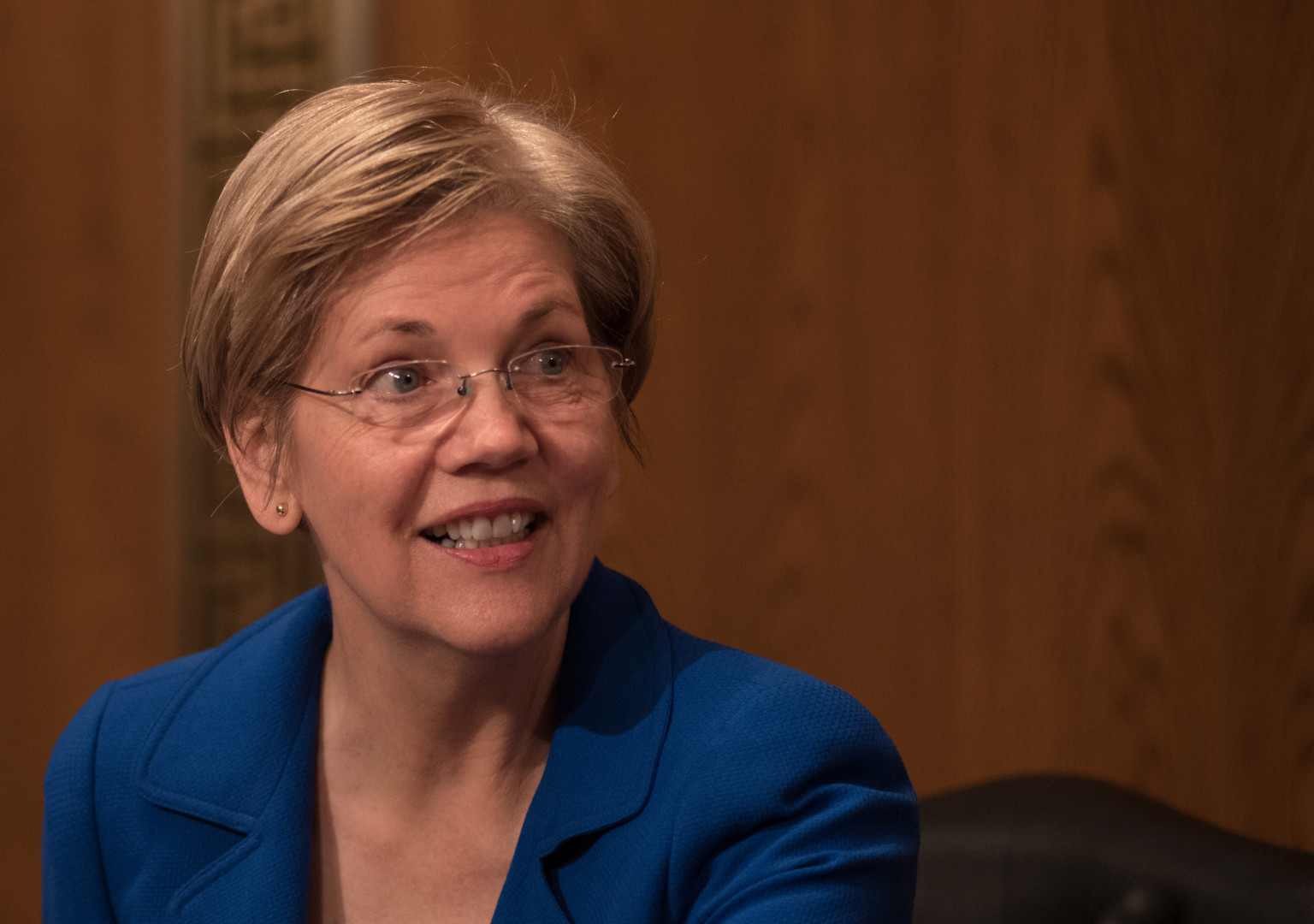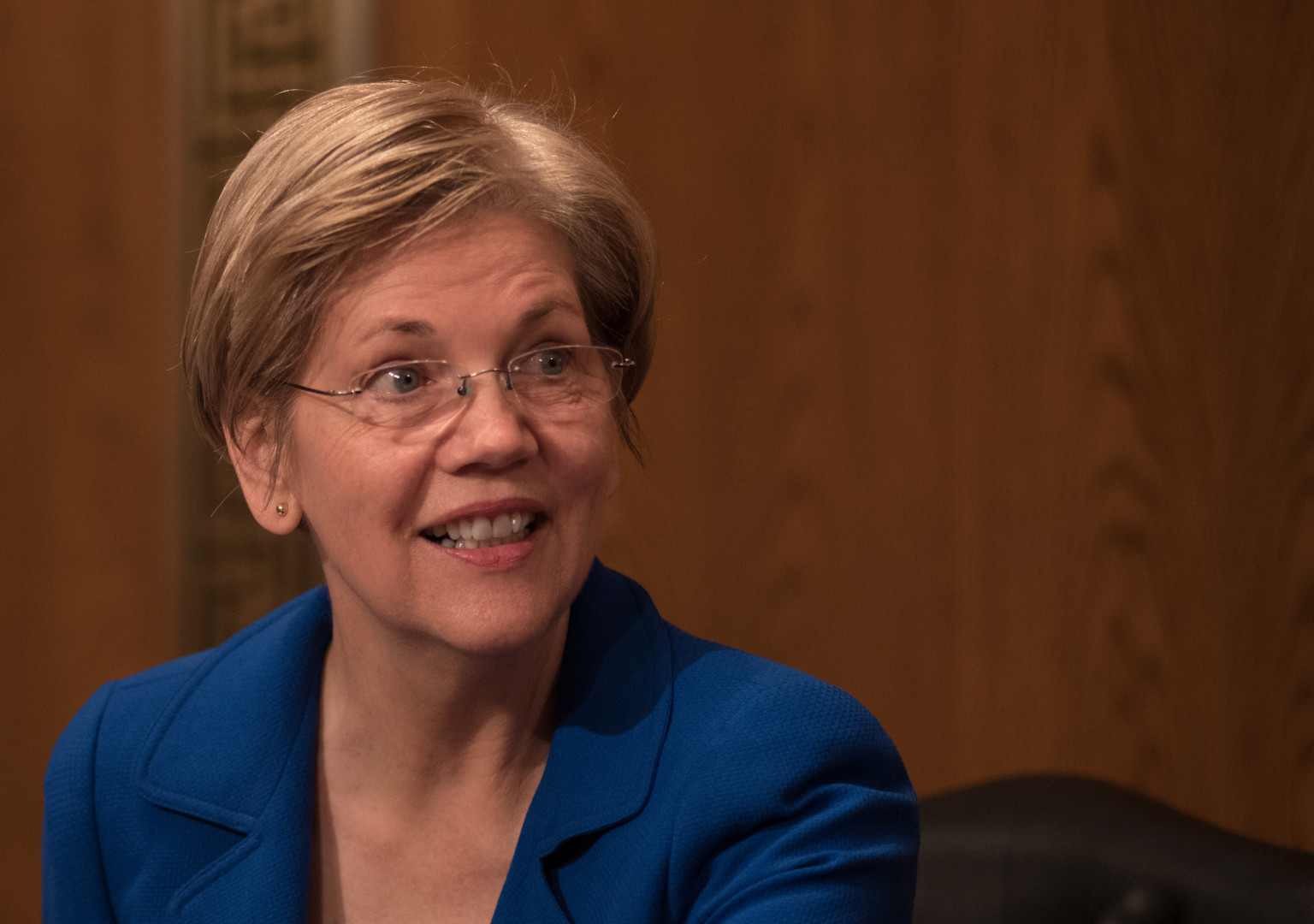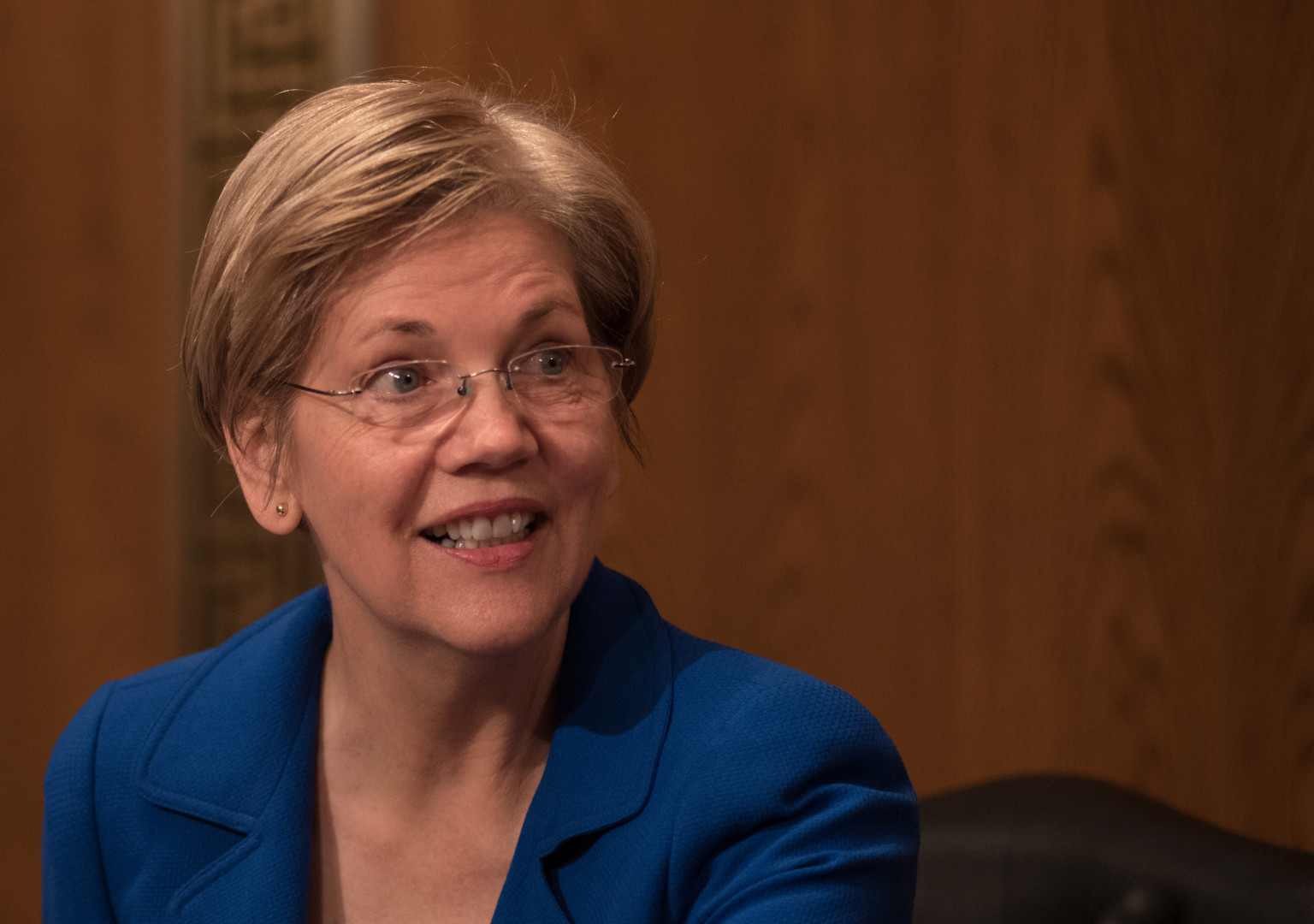 Sen. Elizabeth Warren intensified her calls Wednesday for more prosecutions of financial industry executives whose firms break the law. She said individuals should be punished at the same time federal agencies seek settlements with their companies.
"It's time for the [Securities and Exchange Commission] and the Justice Department to get serious about enforcing our laws against financial fraud," the Massachusetts Democrat said at an event commemorating the five-year anniversary of the Financial Crisis Inquiry Commission. "Even when financial institutions engage in blatantly criminal activity, these agencies don't take big financial institutions to trial."
Warren later expounded on her position during a Senate floor speech, where she called out Republicans for taking hard stances on all kinds of crime except the white collar variety.
"Republican politicians love to say they're tough on crime. They love to talk about personal responsibility and accountability when they're back home in their districts," she said. "But right here in Washington they are pushing to make it even easier for corporate criminals to escape justice."
Sen. Bob Corker, a senior Republican on the Senate Banking Committee, declined to comment on whether there should be more prosecutions of individuals, but he said he understands why people would suggest it. "I do understand the frustration that exists," the Tennessean said in an interview. "The concern by the American public is palpable."
The Obama administration has clearly noticed the criticism from people such as Warren about its financial crimes strategy. In September, the Justice Department announced it was revising its prosecutorial guidelines to focus more on individual wrongdoing rather than just settling with firms.
The Justice Department memo, issued by Deputy Attorney General Sally Yates, instructed prosecutors to focus on individual responsibility at every stage of their investigations into corporate wrongdoing.
"Our nation's economy depends on effective enforcement of the civil and criminal laws that protect our financial system and, by extension, all our citizens," the memo reads. "One of the most effective ways to combat corporate misconduct is by seeking accountability from the individuals who perpetrated the wrongdoing."
Still, despite the policy reorientation, there has yet to be a prominent example of charges against a financial services executive.  That state of affairs is frustrating to many Democrats who believe those responsible for the 2008 financial crisis have largely escaped punitive consequences for their actions.
"These activities are the results of individual behavior, individual calculation, and many times, the perception of a reward for doing it," said Sen. Jack Reed (D-R.I.), a member of the Senate Banking Committee, in an interview. "To simply have settlements that neither admit or deny liability and just pay a little money, I think that's not the right approach."
Warren's call for prosecuting Wall Street executives deeply resonates with the progressive wing of the Democratic Party and has been a frequent topic of debate on the presidential campaign trail. The comparison between the prosecution of corporate wrongdoing and street crime has been a staple of Sen. Bernie Sanders' stump speech. Hillary Clinton has recommended that the Justice Department and SEC have more resources to pursue individual prosecutions.