Vulnerable House Incumbents Stockpile Cash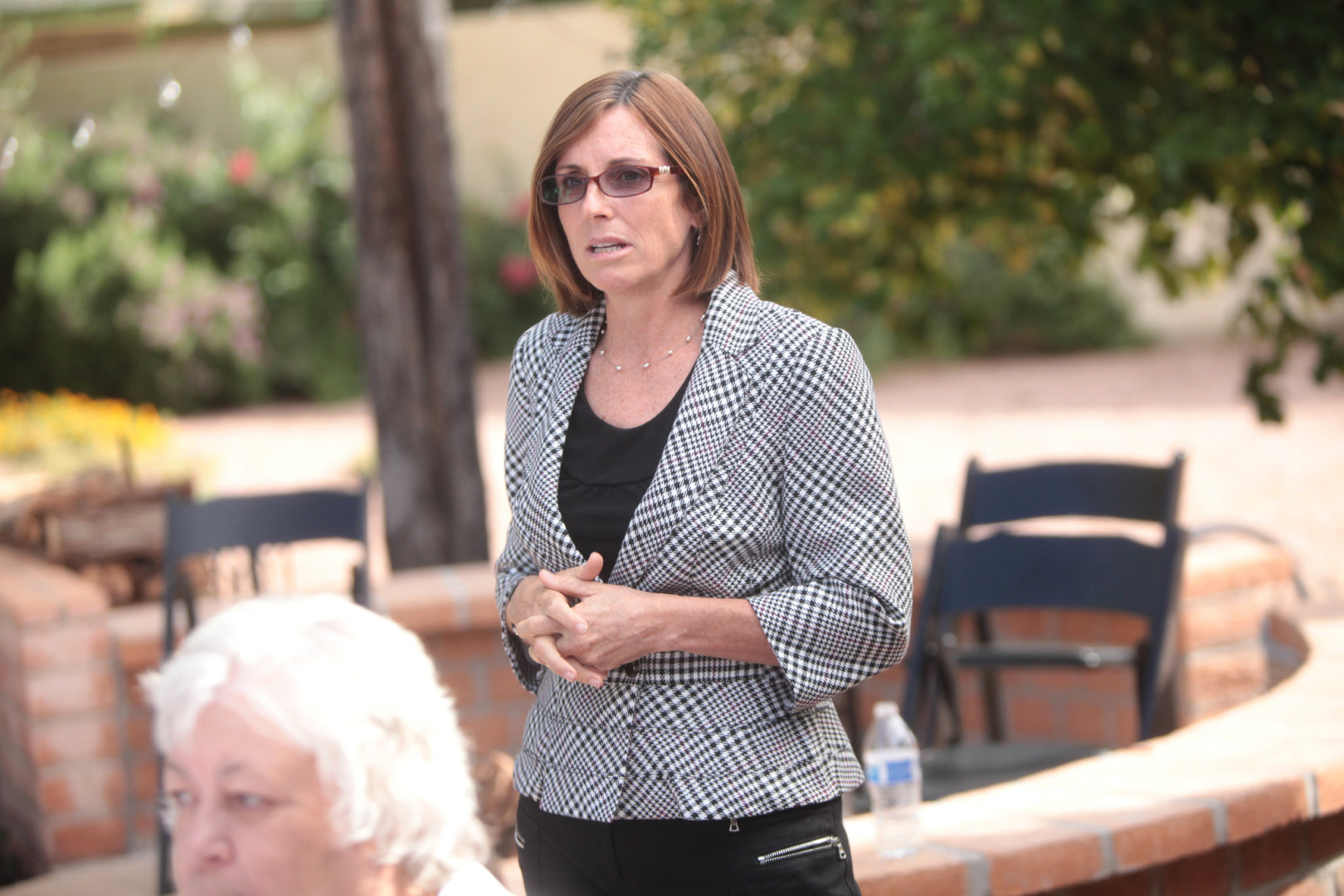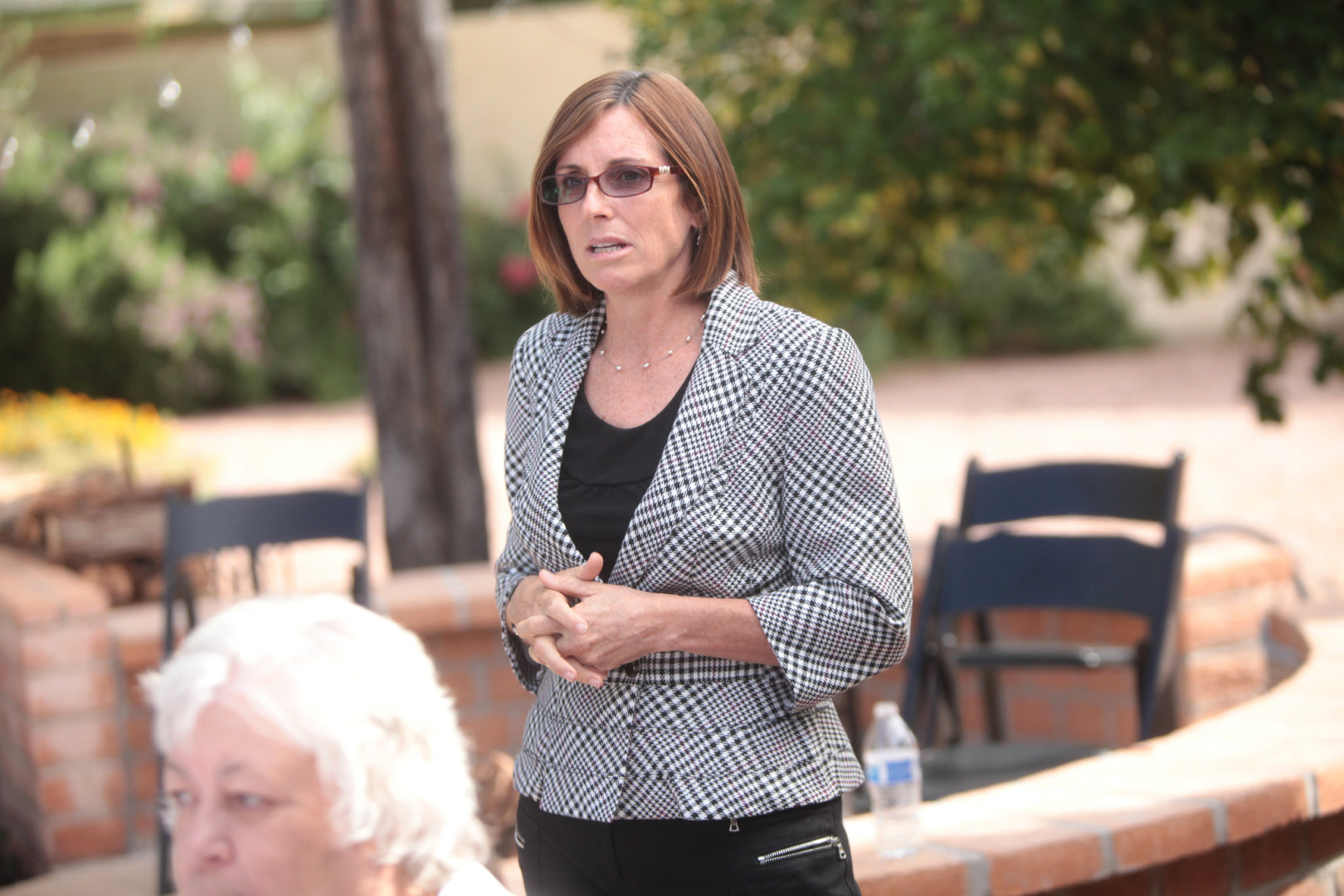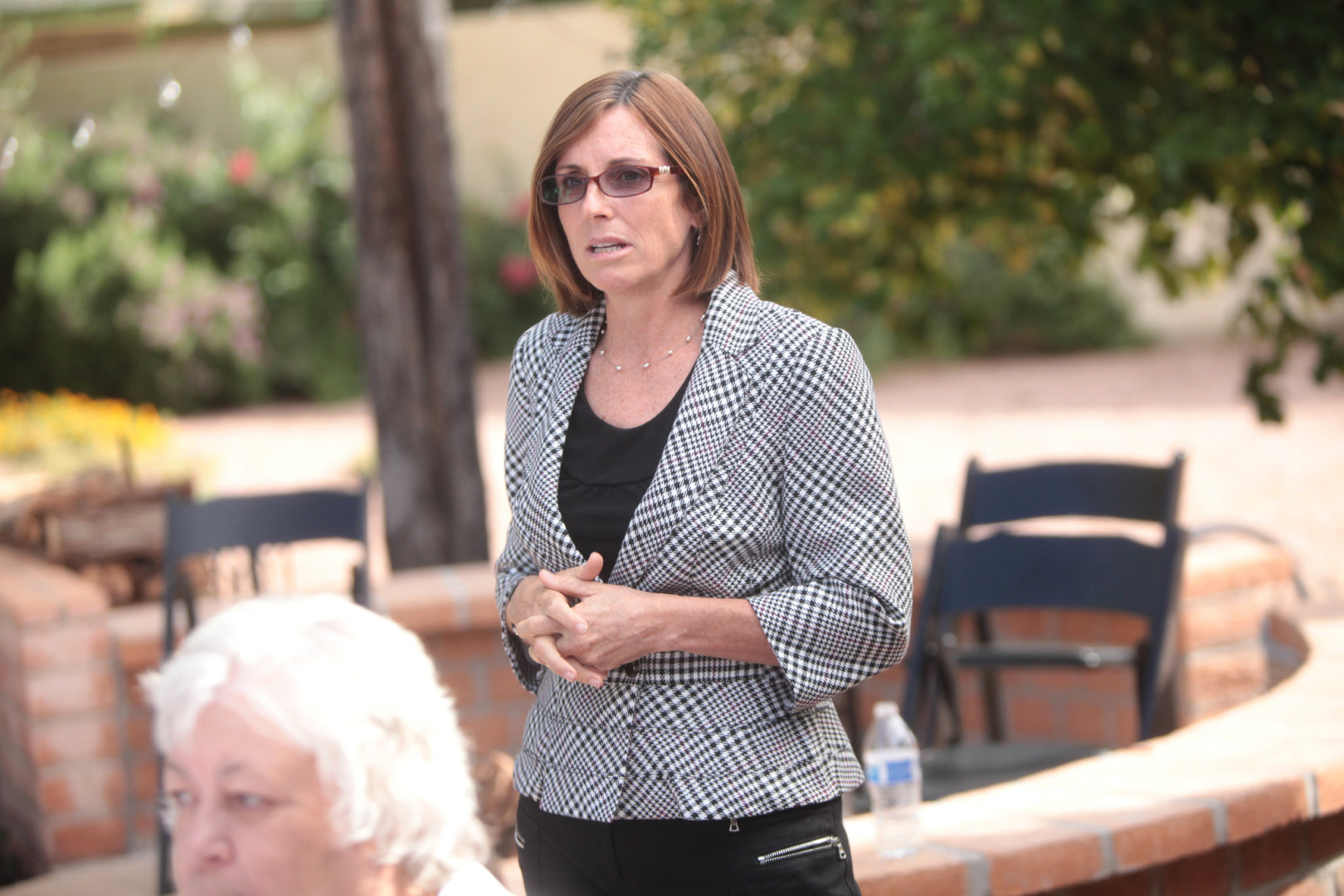 The vast majority of members of Congress running for re-election will have no trouble winning another term later this year, fortified by safely drawn seats and the advantage of incumbency. The unfortunate few in the crosshairs of the other party are rapidly working to give themselves another edge, through aggressive fundraising.
Nine of the most vulnerable Republican members of Congress and ten Democrats who hold the most competitive seats ended 2015 with at least $1 million on hand, according to reports filed with the Federal Election Commission.
Among the biggest cash hogs: Rep. Jeff Denham (R-Calif.) ended with $2.1 million in the bank. Rep. Martha McSally (R-Ariz.) will defend her Tucson-based seat with more than $1.9 million in the bank. Rep. Gwen Graham (D-Fla.), still in search of a district in which to run after a court-ordered redistricting altered her current seat, has $1.7 million on hand. Reps. Carlos Curbelo (R-Fla.), Bruce Poliquin (R-Maine), Lee Zeldin (R-N.Y.), Kyrsten Sinema (D-Ariz.), Julia Brownley (D-Calif.) and Raul Ruiz (D-Calif.) all ended the year with more than $1.5 million in the bank.
Vulnerable Members Raising Money
Member        District   Cash on Hand
Denham (R)     CA 10        $2.14m
McSally (R)    AZ 02        $1.96m
Graham (D)     FL 02        $1.70m
Sinema (D)     AZ 09        $1.65m
Polquin (R)    ME 02        $1.55m
Ruiz (D)       CA 36        $1.55m
Curbelo (R)    FL 26        $1.51m
Zeldin (R)     NY 01        $1.51m
Brownley (D)   CA 26        $1.50m
Dold (R)       IL 10        $1.49m
Maloney (D)    NY 18        $1.46m
Bustos (D)     IL 17        $1.46m
Comstock (R)   VA 10        $1.43m
Peters (D)     CA 52        $1.35m
Kuster (D)     NH 02        $1.32m
Bera (D)       CA 07        $1.22m
Coffman (R)    CO 06        $1.07m
Aguilar (D)    CA 31        $1.05m
Hurd (R)       TX 23        $1.00m
The end-of-year reports highlight a small handful of members whose fundraising has slowed, among them several incumbents who face uphill fights to save their own seats.
In Iowa, GOP Rep. Rod Blum raised only $122,000 over the last three months. In Nevada, GOP Rep. Cresent Hardy pulled in just $178,000. Both Republicans, who won Democratic-leaning seats in 2014, are among the most vulnerable members seeking a second term this year, and even Republican strategists think they face long odds.
Democrats are particularly excited about four of their candidates who out-raised Republican incumbents, a rare occurrence in the face of big-dollar Washington fundraising. Attorney Doug Owens pulled in about $25,000 more than Rep. Mia Love (R-Utah) last quarter; former Clinton White House aide Josh Gottheimer out-raised Rep. Scott Garrett (R-N.J.); and attorney Bryan Caforio raised more in a month than Rep. Steve Knight (R-Calif.) pulled in over a three-month period.
Democrats also point to open seats in Minnesota, Michigan, Florida and Illinois — all but the Illinois seat are currently held by Republicans — where their candidates out-raised the top Republican. Former Florida Gov. Charlie Crist, a Republican turned Democrat, perhaps not surprisingly, started off at a particularly fast pace, raising $500,000 in his first few months in the race.
Individual candidate fundraising matters less at a time when a single donor can stroke a seven-figure check to the Democratic-backing House Majority PAC or the Republican American Action Network. But these early reports offer a preview of the candidates each side gets excited about — and therefore, where the outside money is likely to land later this year.